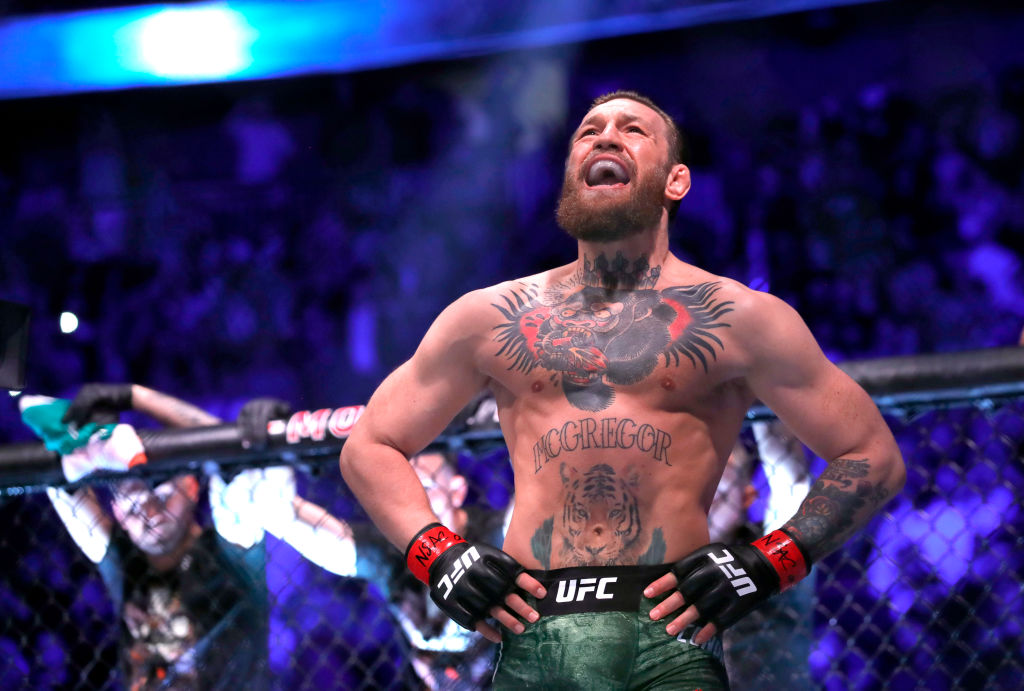 Conor McGregor Just Couldn't Help Himself, Could He?
For the third time in four years, UFC superstar Conor McGregor has announced his retirement from MMA, upstaging a fantastic UFC 250 event.
So it seems that UFC superstar (or perhaps former superstar if he actually goes through with it this time) Conor McGregor is ready to walk away from MMA. Yeah, we've never heard that before.
Literally minutes after a fantastic UFC 250 event on Saturday night, an event which featured a number of stunning knockouts and also the 11th straight win for two-division champion Amanda Nunes, Conor McGregor took to Twitter to announce his retirement from UFC for the third time in four years.
Honestly, I have no problem with McGregor walking away. It's his life and he can obviously do what he wants. Besides, he's won just one fight in the last three years anyway. But what I do have a problem with is the timing of this announcement. On a night where the greatest female fighter in history was absolutely perfect and the next generation of stars shone brightly, Conor McGregor just couldn't help himself and somehow made the night all about him. But that's just the way it always goes with him, isn't it?
Conor McGregor has "retired" twice before
Last night wasn't the first time that Conor McGregor has "retired" from the UFC. In April 2016, about six weeks after Nate Diaz choked him out at UFC 196, McGregor announced his first retirement. Obviously, that didn't stick for long as he returned to the octagon that August to avenge the loss, defeating Diaz by majority decision. He then went on to win the UFC Lightweight Championship in November with a TKO victory over Eddie Alvarez. He was later stripped of that title.
After two consecutive losses, one in the boxing ring to Floyd Mayweather and the other in the octagon to Khabib Nurmagomedov, the latter involving a post-fight brawl that earned him a six-month suspension, McGregor again "retired" in March 2019. At least this one lasted a little longer. McGregor returned to the octagon in January of this year and defeated Donald Cerrone via first-round TKO at UFC 246.
Why is Conor McGregor "retiring" this time?
So why exactly is Conor McGregor "retiring" for the third time? After all, he just agreed to a super-fight with Anderson Silva on May 28. Apparently, the Irishman is just bored and doesn't like what's happening in UFC at the moment. At least that's what he told ESPN early Sunday morning.

"The game just does not excite me, and that's that. All this waiting around. There's nothing happening. I'm going through opponent options, and there's nothing really there at the minute. There's nothing that's exciting me.

"I'm a bit bored of the game. I'm here watching the fight. I watched the last show — the [Tyron-Woodley-Gilbert Burns] show — I watched the show tonight. I'm just not excited about the game. I don't know if it's no crowd. I don't know what it is. There's just no buzz for me.

"There's nothing there for me. I'm trying to get excited. I'm trying my best. And when the Anderson one came along, I was like, yeah, s—, that's a mad fight. And then everyone said he's old and over the hill. I was, like, 'What? Fighting a former light heavyweight and the middleweight GOAT, and the actual GOAT in my eyes, that's not a rewardable fight?' And you know, you're actually right. It wouldn't be rewarded. I would go in there and put him away and then what would happen? They'd say he's old and he's over the hill and he's past his prime and all.

"I'm just over it, man."

Conor McGregor
He ended the interview with the obligatory "we'll see what the future holds" statement. And we all know what that means. But, honestly, Conor McGregor just needs to stay away this time.
UFC President Dana White says he should just go ahead and retire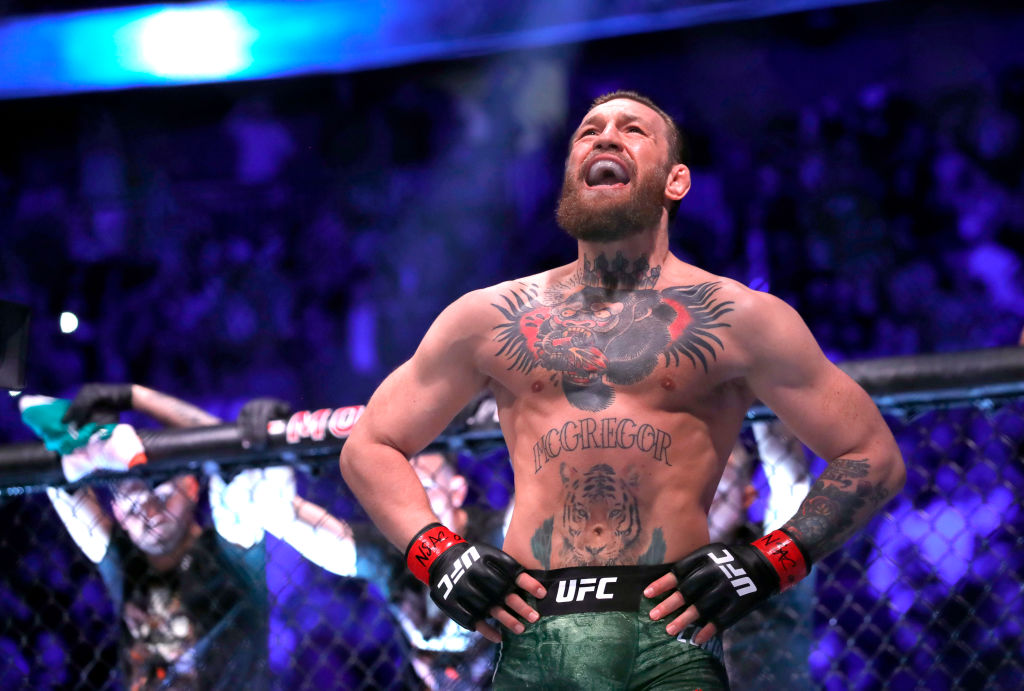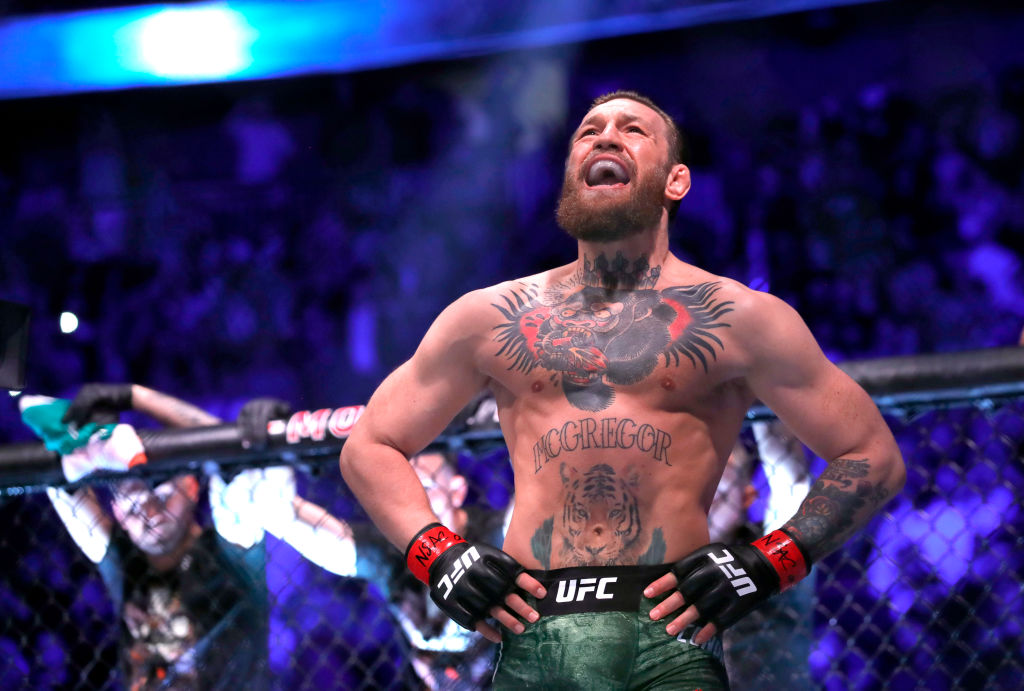 Following last night's UFC 250 event, Dana White was told of Conor McGregor's announcement and asked his thoughts on the matter, to which he replied that the Irishman should just go ahead and do it if that's what he really wants. He added that nobody is pressuring McGregor to fight and has enjoyed what McGregor has done for UFC. And I'm with Dana. If Conor really is ready to walk away from MMA, I'd go ahead and just tell him to run.
Honestly, while obviously still a big name, the sport doesn't need him anymore, no matter how much Conor McGregor himself believes it. It's why he tweeted his announcement when he did. He's so desperate for attention, perhaps scared that he'll be forgotten or that fans will just move on to the next big thing, that he had to chime in right after a great event to flip the news cycle.
Hey, I get it. This is what Conor McGregor does and he's built a massive brand being who he is. And good for him. But it's grown tiresome. UFC isn't going anywhere, even if McGregor is. So if this really does stick, I'd say to him what Amanda Nunes could have said following her victory last night: Bye, Felicia.