Could the Golden State Warriors Really Trade for Giannis Antetokounmpo?
In the modern NBA, Giannis Antetokounmpo stands out among the league's biggest stars. While Milwaukee might not be the center of the basketball universe, the Greek Freak has put the Bucks on the map. On the court, he's all but unstoppable.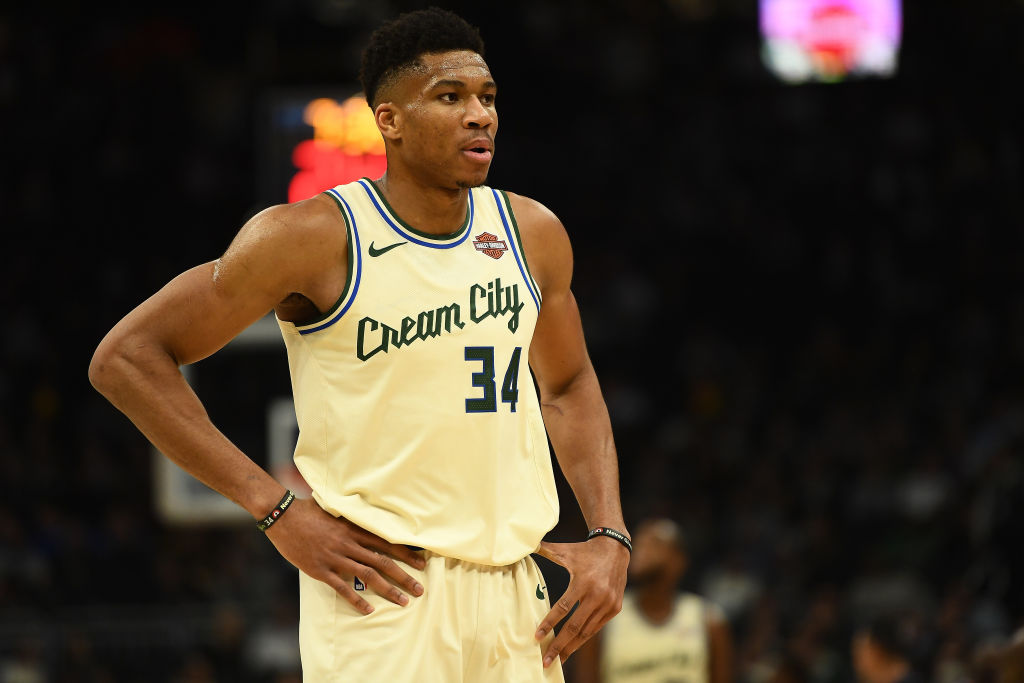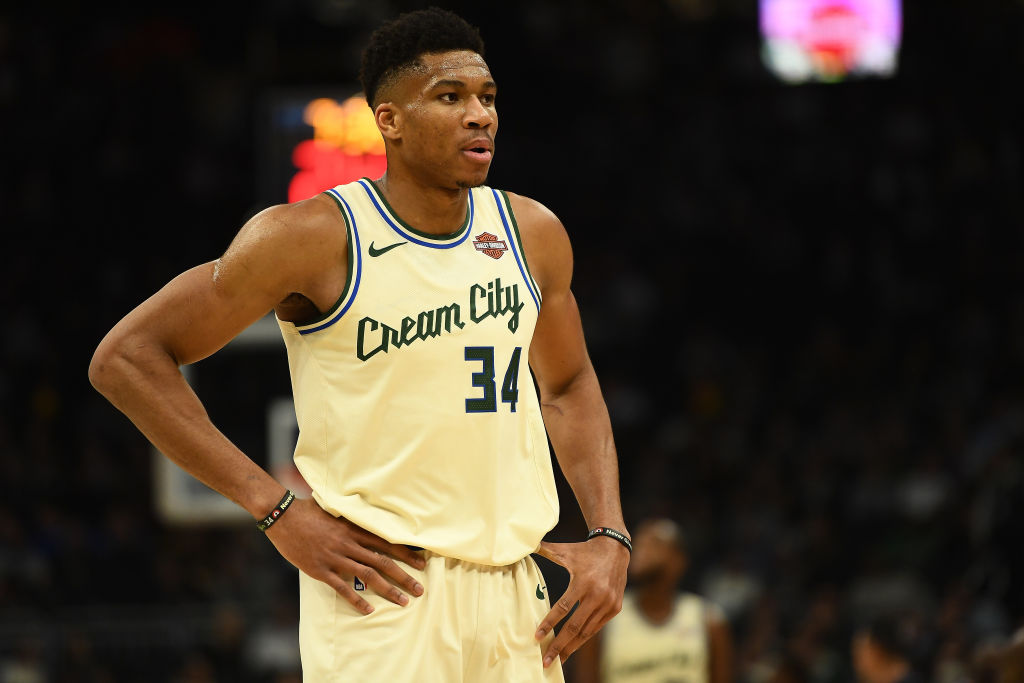 While that talent makes Giannis appointment viewing, it has also made him an incredibly desirable future free agent. Antetokounmpo won't hit the open market until after next season, but one team might already be interested in his services: the Golden State Warriors.
Giannis Antetokounmpo's rise to NBA stardom
These days, Giannis Antetokounmpo an unguardable freak, capable of troubling virtually any NBA opponent. When he arrived in North America, though, he was far from the finished product.
Antetokounmpo came to Wisconsin as the 15th pick of the 2013 draft with one professional season in Greece under his belt. While his talent was obvious, he was raw and lanky; during his first year in the NBA, he averaged under seven points a game. With each passing season, however, Giannis evolved.
As Antetokounmpo grew into his body, his game steadily improved. As an NBA sophomore, his scoring increased to 12 points per game, before jumping to nearly 17 points each night in the next season. Giannis claimed his first NBA MVP award last year; his 2019-20 stats are looking even more dominant.
Giannis' pending free agency
Given Giannis Antetokounmpo's star power, virtually every NBA team would dream of signing the forward if he hits free agency. While there's no indication that he would ever leave Milwaukee, fans and front offices have to hope that he'd join their squad. Fans of the Golden State Warriors are no exception to that norm.
One fan even asked Connor Letourneau of the San Francisco Chronicle about the possibility of Golden State trading for the Greek Freak. While there's no indication that the franchise is planning for a massive trade, Letourneau spelled out what it might take to get the deal done.
First of all, it's highly unlikely that Milwaukee would make Giannis Antetokounmpo available in a trade," he wrote. "But if the Bucks did, they certainly would have a big asking price. The mega-trades that sent Anthony Davis to the Lakers and Paul George to the Clippers have set the standard quite high."
"If the Warriors got the No. 1 pick, they'd probably need to offer Milwaukee that selection, D'Angelo Russell, Draymond Green or Klay Thompson, and another young piece or two — think Eric Paschall and Kevon Looney — just for the Bucks to take them seriously," Letourneau continued. It would be a major roster upheaval that Golden State might not think is necessary."
Would the Golden State Warriors actually pull the trigger
Giannis Antetokounmpo's talent is apparent; he would automatically make any NBA franchise better the instant that he donned their uniform and everyone would consider trading for him. With that being said, though, the Warriors probably don't need to mortgage their squad to acquire the Greek Freak.
While Golden State is floundering at the bottom of the NBA standings, it's important to keep things in perspective. Although they lost some invaluable players, both during the offseason and to injury, they're still a supremely talented squad. Assuming Steph Curry and Klay Thompson return to health without a hitch, it's hard to imagine the Warriors won't be back to their old selves next season. If they do manage to land the first overall pick, their future will get even brighter.
The prospect of seeing Steph Curry spacing the floor for Giannis Antetokounmpo is undeniably tempting, but some things are too good to be true. While every team, including the Warriors, should inquire about Giannis' availability, Golden State doesn't need to blow everything up…at least not yet.