Could Giannis Antetokounmpo Really Be an Underrated MVP Candidate?
While all sports have supremely talented athletes, it's hard to argue with the NBA's star power. While super teams are becoming more and more common, even the more "unfashionable" clubs have plenty of talent. The reigning NBA MVP, Giannis Antetokounmpo, for example, plies his trade with the Milwaukee Bucks.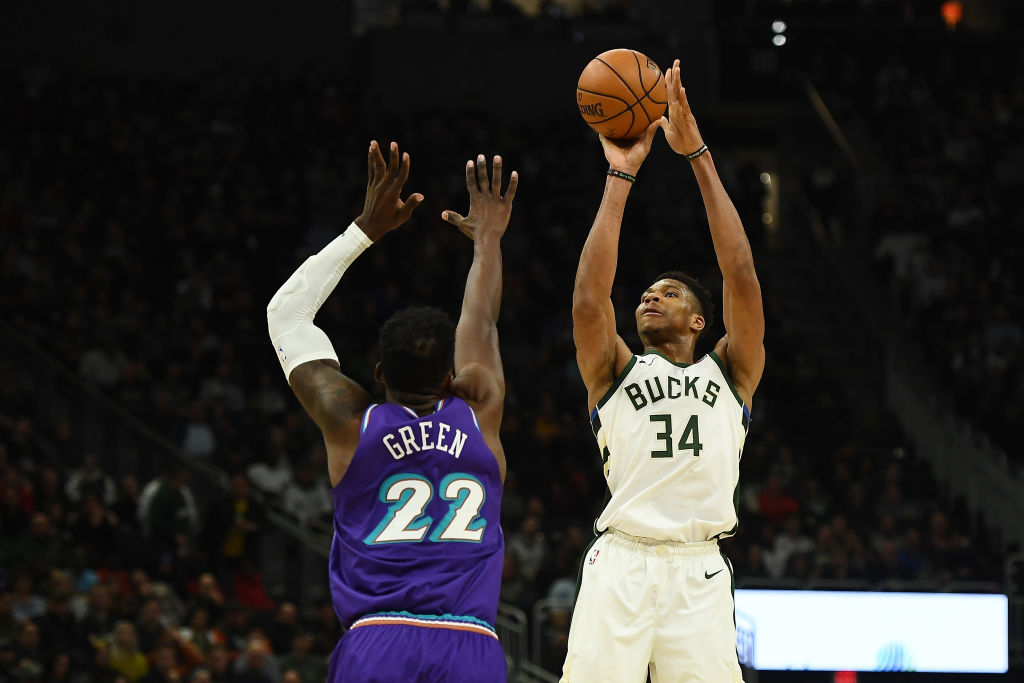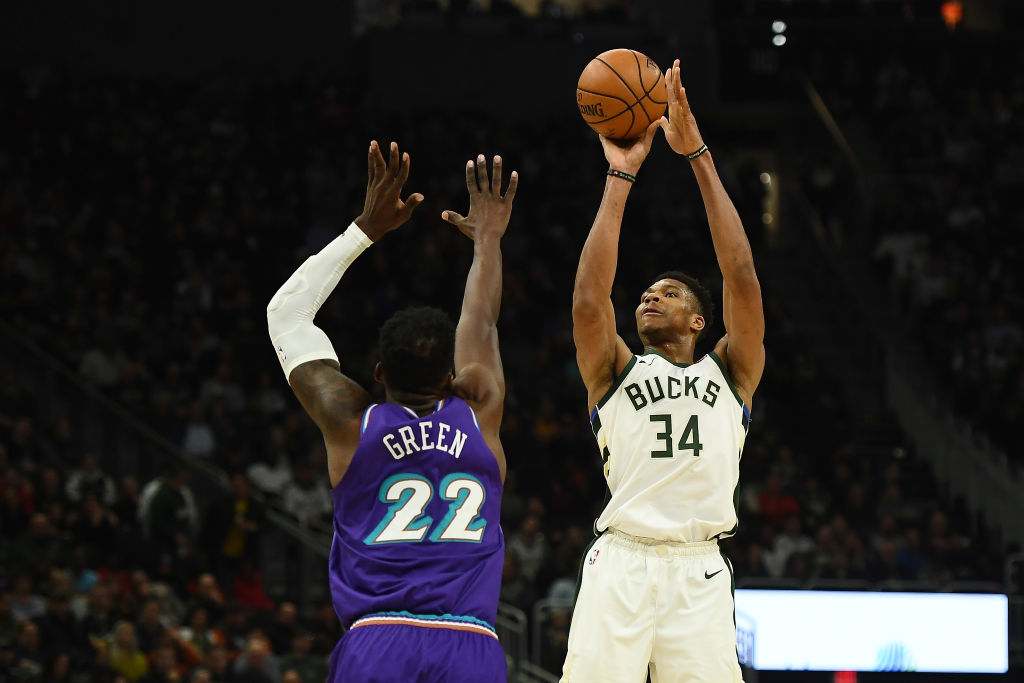 Antetokounmpo is known as "the Greek Freak" for a reason; he's capable of doing just about everything on the floor with ease. But is it possible that he's being underrated as an MVP candidate?
Giannis Antetokounmpo's rise to stardom
While Giannis Antetokounmpo has developed into one of the NBA's brightest stars, he didn't always dominate the Association. When the Milwaukee Bucks snagged him with the 15th pick of the 2013 draft, Giannis only had one professional season in Greece under his belt. The transition to North America wasn't an easy one.
Antetokounmpo arrived in Wisconsin as an incredibly talented, but raw player. The skinny teenager only averaged 6.8 games as a rookie; his performances, however, would quickly improve. As a rookie, his scoring increased to 12 points per game, before jumping to nearly 17 points each night in the next season.
With each passing season, Giannis grew into his body and learned to harness his freakish blend of size and athleticism. Last season, he averaged 27.7 points per game, along with 12.5 rebounds and 5.9 assists each night on the way to league MVP honors; this season, he's managed to improve on those numbers.
This year's NBA MVP candidates
Given the NBA's incredible talent levels, there's never a lack of potential MVP candidates. This year's race, however, is shaping up to be a wide-open one, in the vein of 2017.
This season, LeBron James has been garnering a great deal of MVP buzz; his new teammate Anthony Davis has also played his way into the conversation. James Harden, as always, is scoring at a prolific pace, while Luka Doncic and Pascal Siakam have emerged as legitimate stars. We all know that Kawhi Leonard has the potential to win any award he wants, but the forward's seems to only have eyes for the postseason.
While Giannis Antetokounmpo is still the leader in the clubhouse, he hasn't been receiving the same amount of ink as the other MVP contenders. Is it possible that the Greek Freak is an underrated candidate?
Can Giannis Antetokounmpo win another NBA MVP award?
As of now, Giannis Antetokounmpo is the betting favorite for NBA MVP. While that means that he can't be underrated in the conventional sense, it's somewhat remarkable that he isn't running away with the award. While everyone knows the Greek Freak is dominant, his numbers are even better than last year's MVP-winning performance; in an ordinary season, we'd just be waiting for a coronation.
Giannis is currently averaging 31.1 points, 6.2 assists, and 13.7 rebounds per game; beyond doing it all, he's also performing at a historically efficient level and thriving during crunch time. His Bucks are also sitting atop the Eastern Conference standings, which has historically helped in MVP voting.
The fact that we're even having an MVP conversation, however, is more of a testament to the NBA's overall talent level than anything else; LeBron James and Luka Doncic deserve a world of credit for keeping pace with Giannis. Based on the stats, though, this is Antetokounmpo's award to lose.
He might not be conventionally underrated, but perhaps he's a bit underappreciated due to his own success; no matter how good you think Giannis is, he's still exceeding expectations this season.