Cowboys Rookie CeeDee Lamb Admits That He Prepares for the Worst as a Wide Receiver
One rookie that many NFL fans are excited to watch this season is CeeDee Lamb of the Dallas Cowboys. After a stellar college career at Oklahoma, Lamb is on one of the most explosive offenses in football with Dak Prescott, Ezekiel Elliott, Amari Cooper, and Michael Gallup. So far, Lamb appears to be impressing a lot of people in training camp, and he just revealed the strategy that makes him such a successful wide receiver.
CeeDee Lamb was a star for the Oklahoma Sooners
Lamb was one of the best wide receivers in the entire country for pretty much his entire college career at Oklahoma.
In 2017, Lamb caught 46 passes for 807 yards and seven touchdowns, but then, in 2018, he had a breakout year. Lamb ultimately caught 65 passes for 1,158 yards and 11 touchdowns in 2018 for the Sooners. He then just continued to improve during the 2019 season too as he caught 62 passes for 1,327 yards and 14 touchdowns that year.
Lamb's play in 2019 earned him Consensus All-American honors too.
He, however, didn't just put up stellar numbers at Oklahoma. Lamb was also great when it mattered most. In Oklahoma's College Football Playoff game against Alabama during the 2018 season, Lamb caught eight passes for 109 yards and a touchdown. Then in the Sooners' CFP game against LSU in 2019, he had four catches for 119 yards.
His stellar play in college led to the Cowboys selecting him in the first round of the 2020 NFL draft.
He has been impressive so far at training camp with the Dallas Cowboys
Lamb and the Cowboys' offense have a chance to make history in 2020. In addition to having Ezekiel Elliott at running back, who ran for 1,357 yards and 12 touchdowns last season, the Cowboys also have Amari Cooper, who caught 79 passes for 1,189 yards and eight touchdowns in 2019, and Michael Gallup who caught 66 passes for 1,107 yards and six touchdowns. 
Additionally, leading the offense is quarterback Dak Prescott, who threw for 4,902 yards, 30 touchdowns, and 11 interceptions in 2019.
Now, as he practices with this incredibly talented offense, Lamb is already starting to impress everyone on his new team.
"He's very smooth," said Cowboys executive vice president Stephen Jones, according to ESPN. "He's very abrupt getting up the field with the ball. It just seems so natural and so easy to him as well."
Prescott also praised him.
"He's a smart kid, a smart individual," Prescott said, according to ESPN. "He's been picking it all up. Whether it's adjustments from the formations and plays, that hasn't slowed him down or slowed his game down any bit at all. I mean, he's just an athletic player. Very, very gifted. Good hands. Has a great feel for the game."
CeeDee Lamb says that he prepares for the worst as a wide receiver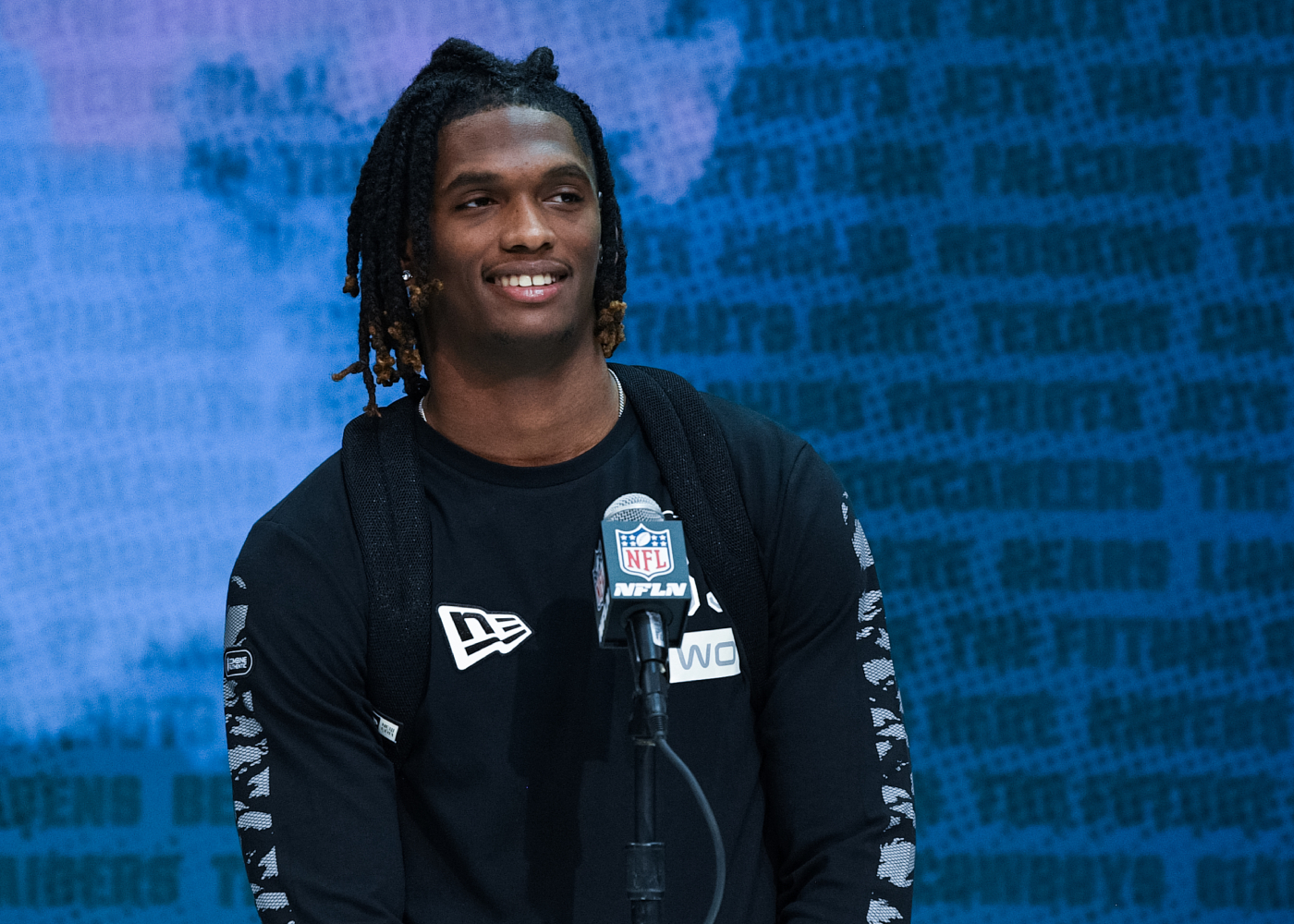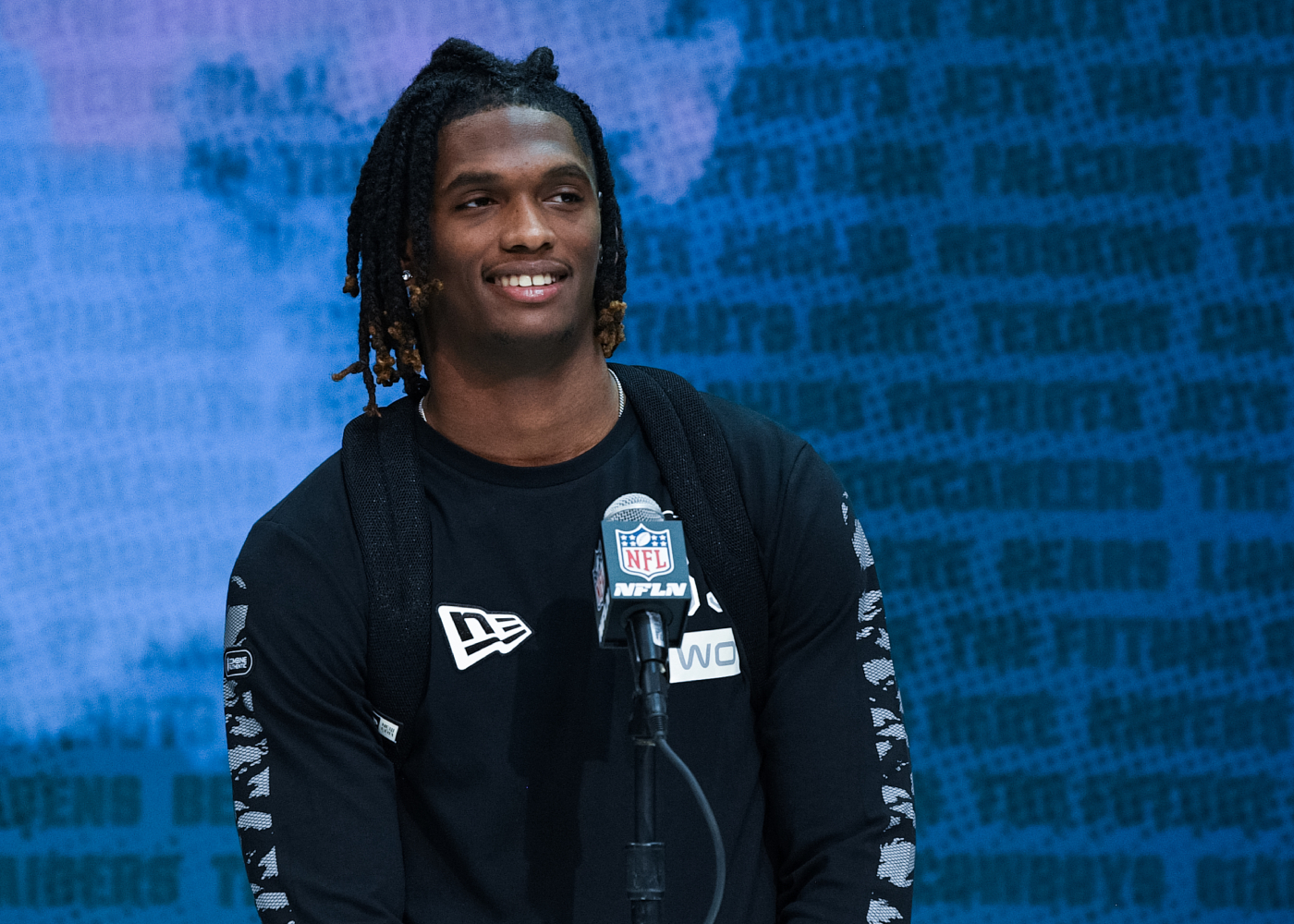 Lamb has certainly turned many heads with his play so far, but he also says the right things.
"I feel like as a receiver, you have to expect the unexpected," Lamb said, according to ESPN. "No matter where the ball is, it's your job to catch it. The quarterback has done all the hard parts. He got the ball out of his hands. He made checks. He did everything else. Now it's you. Just understanding that everything is not going to go as planned and the ball is not going to be where it needs to be all the time. Prepare myself for the worst, and when the best happens, it feels great."
That has to be refreshing for Prescott. Even if he makes poor throws during this upcoming season, Lamb will still try to go get the ball.
If CeeDee Lamb continues to play well once this season starts, the Dallas Cowboys will be extremely dangerous in 2020.
Stats courtesy of Sports Reference and Pro Football Reference