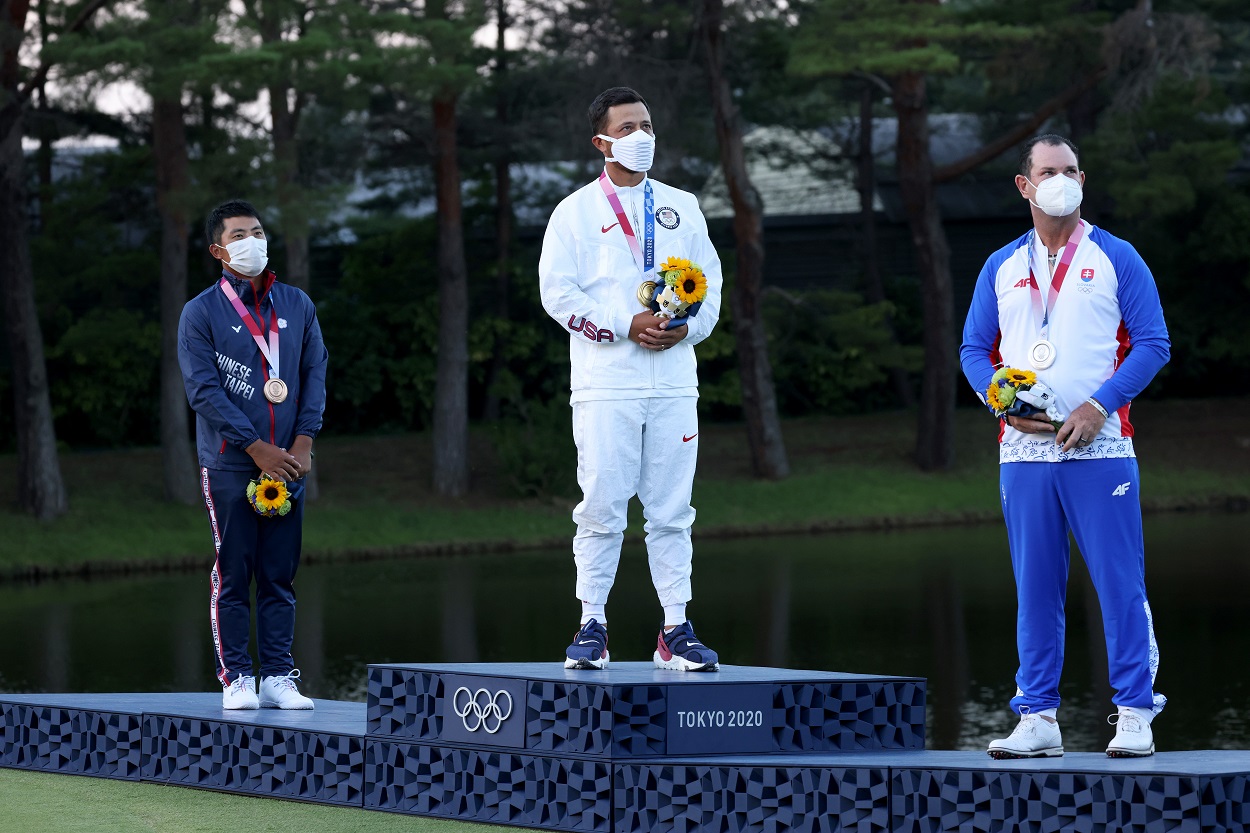 C.T. Pan Won Nearly Five Times More Money for Winning a Bronze Medal Than Xander Schauffele Did for Winning Gold
C.T. Pan won nearly five times more money for winning a bronze medal in the men's golf competition at the Tokyo Olympics than Xander Schauffele did for winning the gold.
The men's golf competition at the Tokyo Olympics was nothing short of exhilarating. Sure, it was a late night/early morning for those who stayed up to watch here in the U.S., but it was certainly worth it as about a dozen players had the chance to capture a medal coming down the stretch at Kasumigaseki Country Club. Xander Schauffele, of course, won the gold for the U.S. and a throwback performance from 45-year-old Rory Sabbatini won him the silver. In another shocker, Taiwan's C.T. Pan took the bronze after surviving an incredible seven-man playoff, a bronze that actually earned him nearly five times more money than what Schauffele received for winning gold.
Wait, what?
Xander Schauffele won the gold by a stroke while C.T. Pan had to survive a seven-man playoff to take the bronze
Coming into the Tokyo Olympics, Schauffele was seen as one of the favorites. As the fifth-ranked player in the world at the time, he was the third-highest-ranked player in the 60-man field behind only American teammates Collin Morikawa (No. 3) and Justin Thomas (No. 4).
Schauffele opened up with a 3-under round of 68 on the par-71 and followed it up with a brilliant 8-under 63 in round two to get to 11-under for the week. He fired a 4-under 67 in the third round and closed things out with a 3-under 68 to finish at 18-under, one stroke better than Sabbatini, who roared up the leaderboard during the final round with a 10-under 61 to take the silver.
As for Pan, who came to Tokyo as the 208th-ranked player in the world, he dug himself a hole in the first round with a 3-over 74 but fought his way back into medal contention with rounds of 66, 66, and 63 over the final three days to finish at 15-under after 72 holes. He then survived a seven-man playoff that also included Morikawa, Mito Pereira, Sebastian Munoz, Rory McIlroy, Paul Casey, and Hideki Matsuyama to win the bronze.
Matsuyama and Casey were eliminated after making bogey on the first playoff hole and McIlroy, Munoz, and Pereira were gone after the second, leaving Morikawa, who'd won The Open Championship just two weeks earlier, and Pan to battle it out at the 500-yard, par-4 18th. Both missed the fairway and the green in regulation but Morikawa had a much tougher lie for his third and couldn't get up and down for par. Pan was able to do so after a solid chip and a pure putt and joined Schauffele and Sabbatini on the medal stand.
Pan earned nearly five times as much for his bronze as Schauffele did for his gold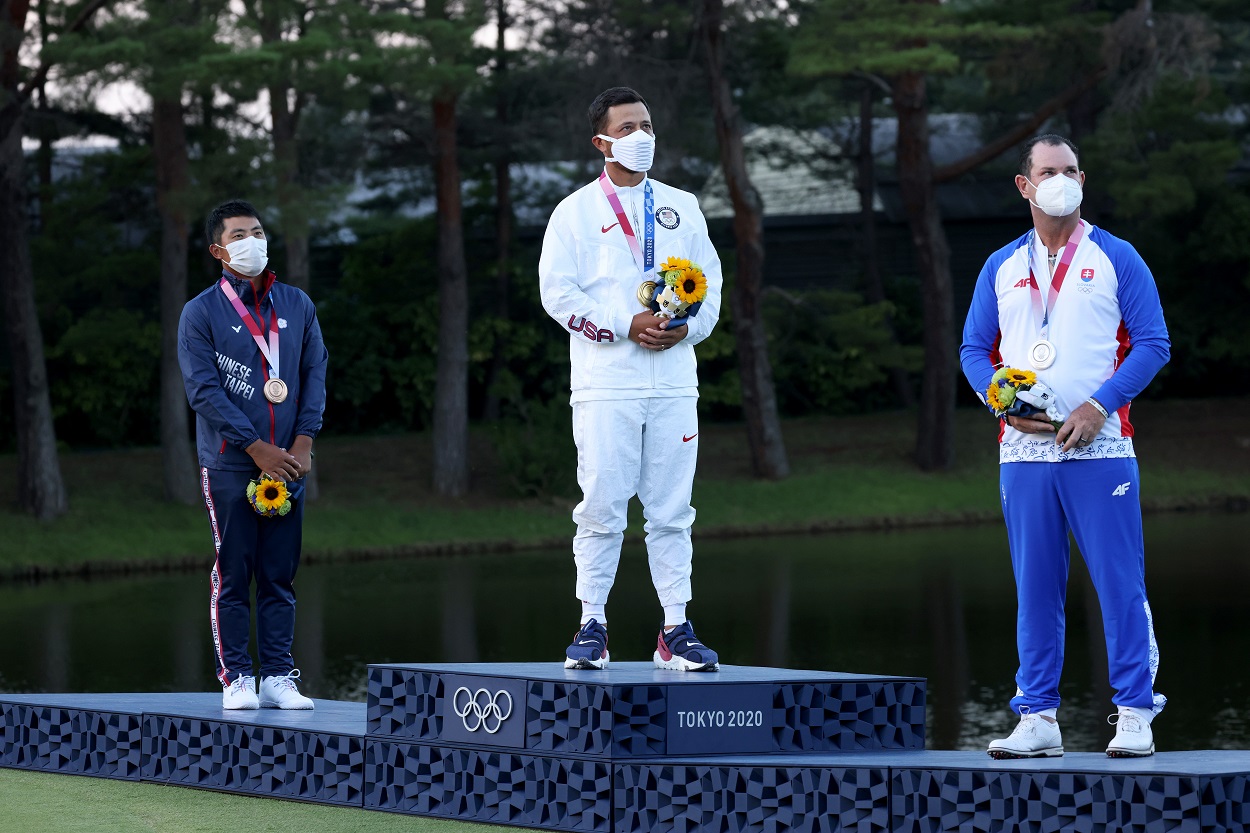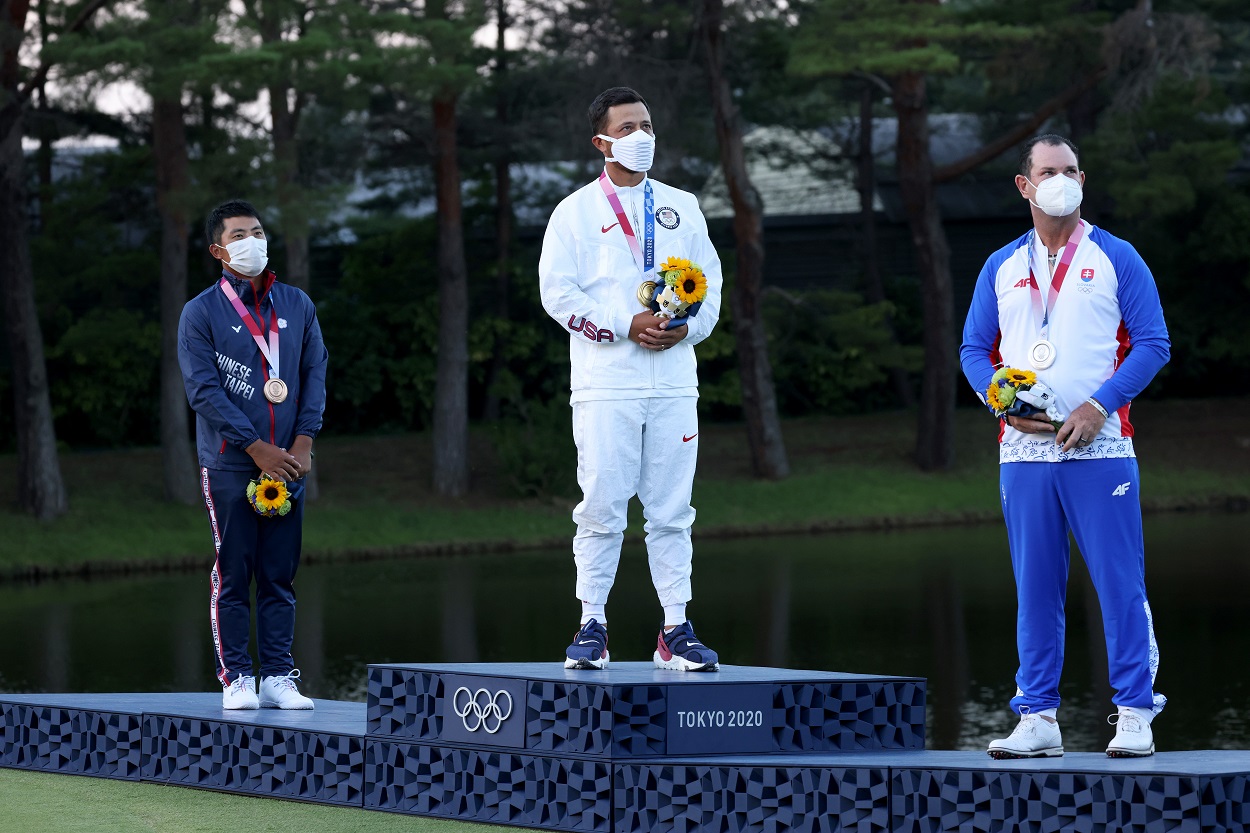 As most are probably aware, there is no official prize money at the Olympics in any sport. However, each individual country decides how much to reward its athletes for winning a medal of any kind. The U.S. pays $37,500 for gold, $22,500 for silver, and $15,000 for bronze, which obviously means Schauffele was paid $37,500 for his gold medal-winning effort.
According to Forbes, Taiwan (or Chinese Taipei), on the other hand, has the second-highest pay structure behind only Singapore and pays 20 million New Taiwan dollars, about $716,000, for a gold medal and about half that for silver. For winning the bronze, Pan earned five million New Taiwan dollars, which is approximately $179,000. So despite standing lower than Schauffele on the medal stand, Pan earned just over 4.77 times more money than did Xander.
Xander has earned 3.21 times more money on the PGA Tour
In the grand scheme of things, it's not as if Schauffele or Pan actually need the money they won at the Olympics. But since we're comparing money won in Tokyo, we might as well compare the money each has won on the PGA Tour.
While Schauffele earned 4.77 times less than Pan did for winning a gold medal, he's won 3.21 times more money on the PGA Tour. In 114 official events, Schauffele has earned $22,805,763 while Pan has won $7,093,652 in 133 official starts.
Stats courtesy of PGATour.com