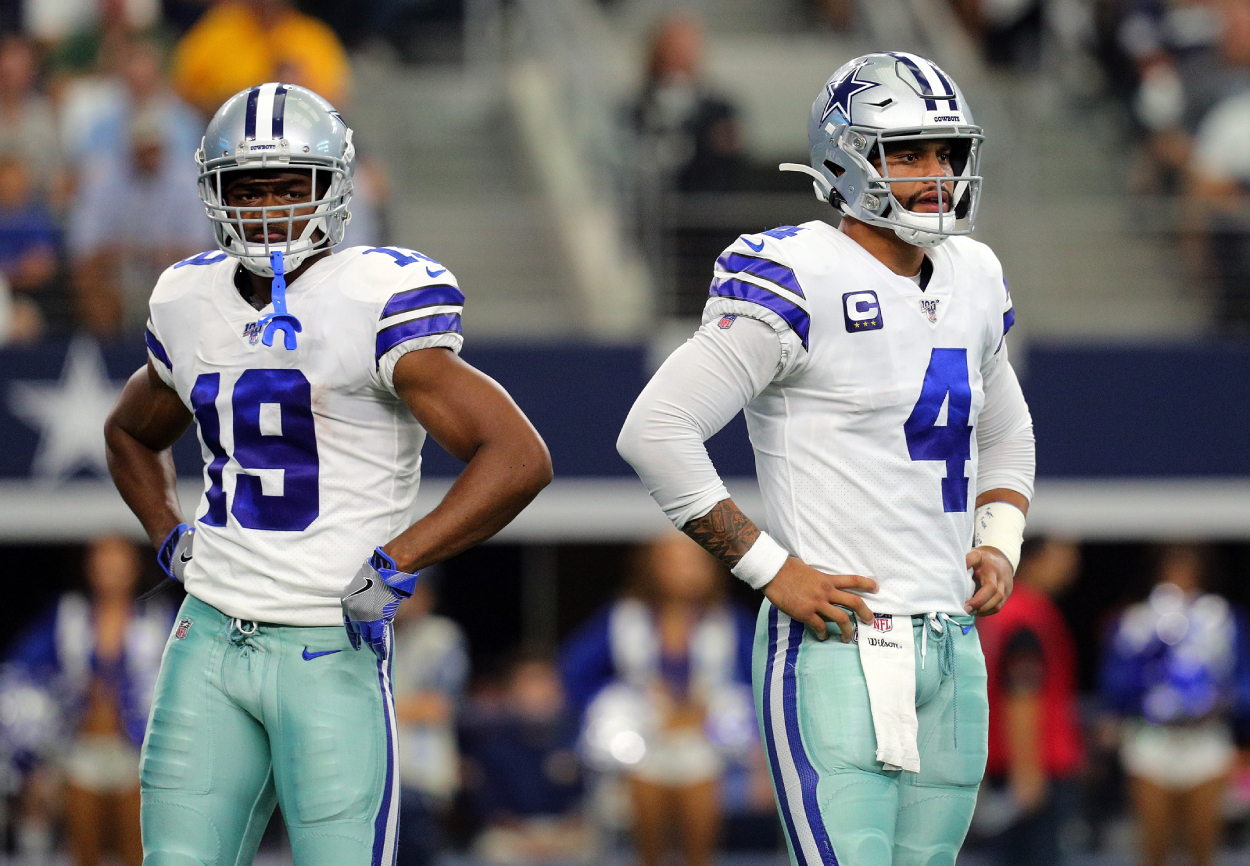 Dak Prescott, Amari Cooper Get Candid on Jon Gruden Situation: 'Sometimes It Can Be Impulsive'
Dallas Cowboys stars Dak Prescott and Amari Cooper offer their thoughts on the Jon Gruden situation that unfolded this week.
Jon Gruden sent shockwaves through the NFL last Monday when he resigned as head coach of the Las Vegas Raiders after several of his homophobic and racist emails were uncovered by the NFL. Dallas Cowboys wide receiver, Amari Cooper, briefly played for Gruden with the Raiders in 2018. He and Cowboys quarterback Dak Prescott recently offered their thoughts on the Gruden situation.
Jon Gruden dominated the NFL news for all the wrong reasons
On Monday, Jon Gruden resigned from his head coaching job of the Raiders after racist and homophobic emails he sent were uncovered during a workplace misconduct investigation that didn't directly involve him. The first of those emails discovered was sent more than 10 years ago and included a racist remark about DeMaurice Smith, the executive director of the NFL Players Association.
Further emails showed Gruden made homophobic slurs directed at NFL Commissioner Roger Goodell and Michael Sam, a gay player selected by the St. Louis Rams in 2014.
Gruden made an announcement on Twitter in a statement issued by the Raiders.
"I have resigned as Head Coach of the Las Vegas Raiders," he wrote. "I love the Raiders and do not want to be a distraction. Thank you to all the players, coaches, staff, and fans of Raider Nation. I'm sorry, I never meant to hurt anyone."
Amari Cooper weighed in on the Jon Gruden situation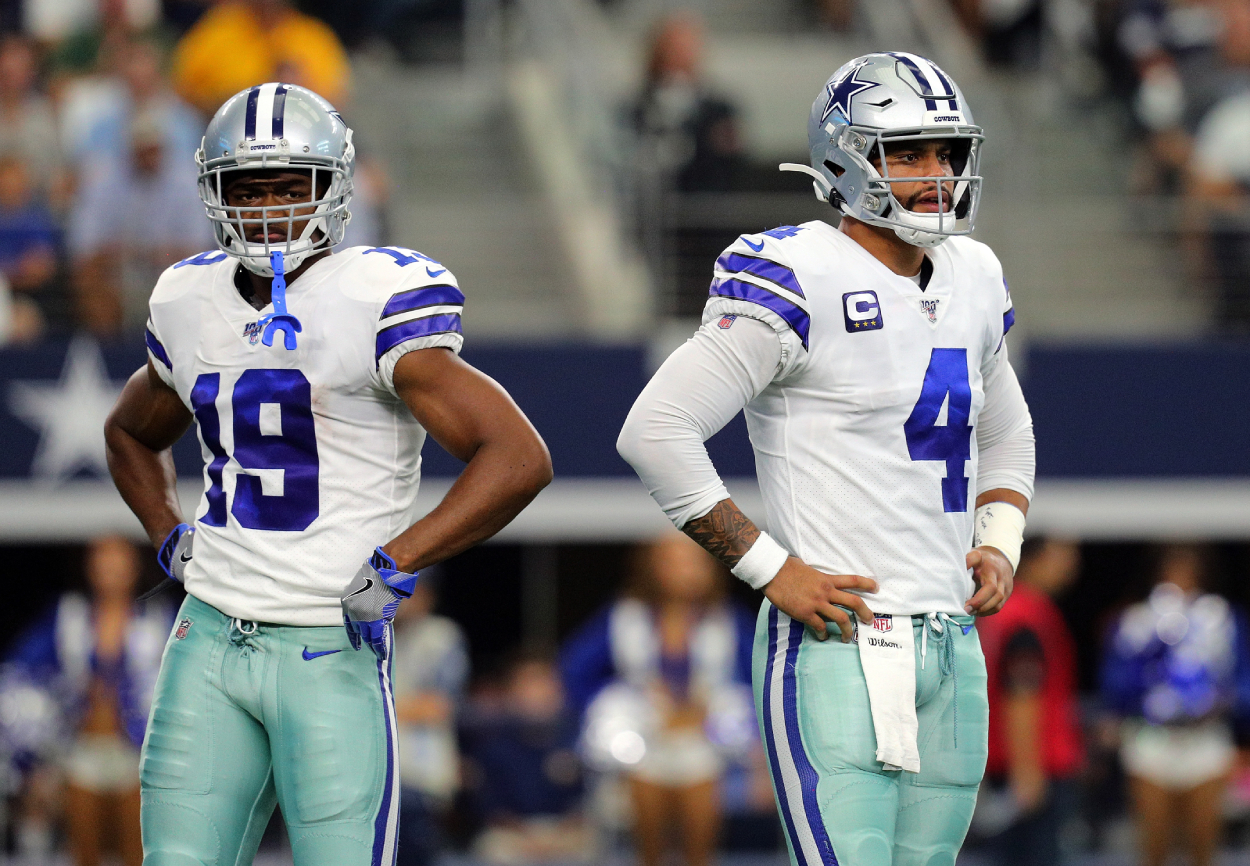 Cooper played for Gruden in 2018 before he was traded to the Cowboys six games into the season. During his short stint with Gruden, Cooper said he never saw the coach as racist "or anything like that."
"Just knowing personality types, just knowing Gruden, he's able to make really quick decisions, and sometimes it can be impulsive," Cooper said, according to the Fort Worth Star-Telegram. "Sometimes it can be good, sometimes it can be bad.
"For example, he's not the type of guy on a fourth down to be hesitant if he's going to go for it or not and that's where it's a good thing. He's not the type of guy to take 15, 20 minutes to decide what he's going to wear in the morning."
Cooper implied Gruden's impulsive decisions may have led to his demise.
"But then on the other hand, it could be a bad thing, impulsive like that I guess," he said. "you just feel like you have to say something. You just say it without thinking. It's just his personality, I guess."
Prescott added his thoughts on the matter
Although Prescott never played for Gruden, the Cowboys quarterback has learned from the actions that have taken place this week.
Gruden was the leader of the Raiders. Prescott considers himself a leader of the Cowboys. Leaders need to set a better example than Gruden did.
"I think you have to be sensitive and educated any time that you speak to make sure that you are not hurting somebody and upsetting one race or gender or whatever it is," Prescott said.
"I think it's important just to love. Me as a leader, the only thing I try to do is to love. To be there for somebody and show support and not show any dislike or any sign of hate or anything of that nature."
Looks like Gruden should've had a conversation with Prescott before pulling the trigger on those emails.