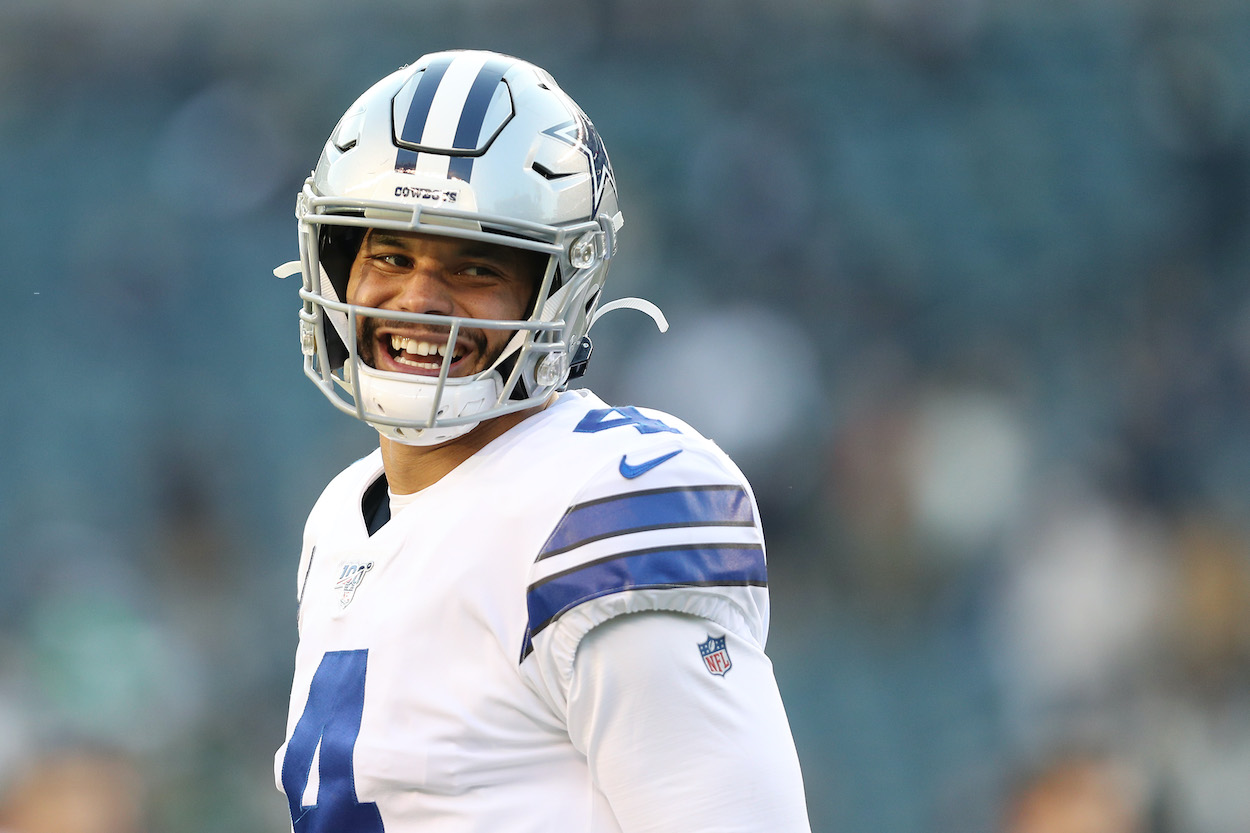 Dak Prescott Knew His Surgically Repaired Ankle Was Healed When He Went Dancing on Cinco de Mayo
Dallas Cowboys QB Dak Prescott realized his dislocated ankle was completely healed when he could bust a move on the dance floor.
Dallas Cowboys fans have to be nervous about Dak Prescott's long-awaited return to the football field. The two-time Pro Bowler is coming off a season-ending ankle injury from last October, and there's no telling what he'll look like when he takes his next NFL snap 11 months from his last game.
But if you ask Prescott himself, there's no reason to worry. The QB admitted earlier this offseason that he already felt close to 100%, and now he's put his devastating injury completely behind him. The moment he knew his surgically repaired ankle had fully healed? When he was able to bust a move on the dance floor for Cinco de Mayo, of course.
Dak Prescott on track to return for the Cowboys' season opener
When Prescott first suffered the compound fracture on his right ankle that ended his 2020 season, his timeline for return was set at four to six months. But he wasn't concerned about timelines or expectations.
Prescott told reporters Wednesday his mindset throughout his rehab process was simply to get healthy as soon as possible and in time for the start of the 2021 season.
"I wasn't counting months. I think it was just the other day that I had to count on my fingers the time since I've been hurt. I haven't really kept up with that," Prescott said. "That was one of my goals and missions when I first got hurt is I said, 'I'm not going to try to beat anybody's timeline. I'm just going to go out here and work day by day and just try to get myself better,' because I knew the amount of time I had before I actually needed to be ready for the season."
Prescott said last month that he already felt close to 100% and that he could play a full game right now if he needed to. He'll be under center when the Cowboys kick off their 2021 campaign in September.
Prescott knew his ankle was healed when he was able to go dancing on Cinco de Mayo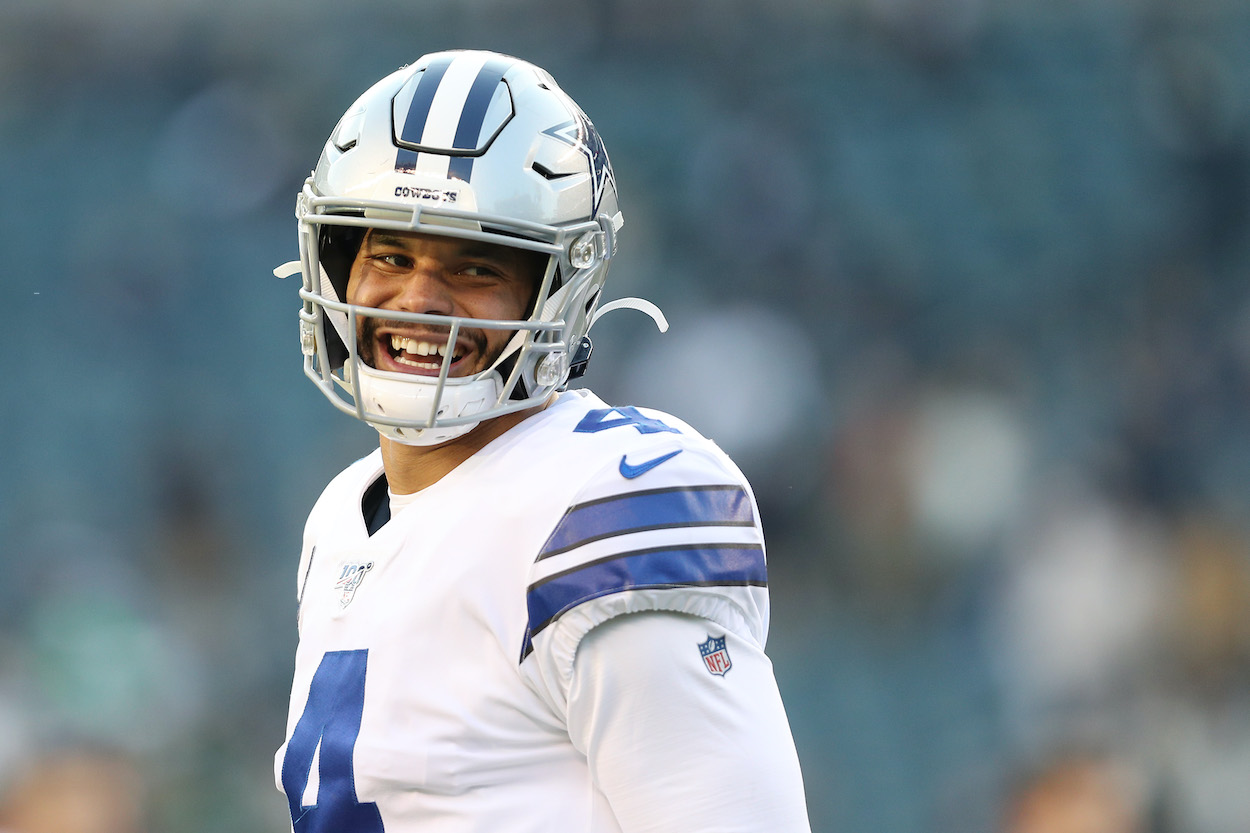 There's always that one moment for professional athletes coming off major surgeries. The moment they realize all the grueling rehab was worth it. The moment they feel like the player they were before the injury again. The moment they can finally put the injury behind them.
For many athletes, that moment normally occurs on the practice field or in their first game back. But for Prescott, his moment came on the dance floor.
"I really just, yeah, just had a good Cinco de Mayo," Prescott said Wednesday. "Was a little active, and at that time, did some little dance moves and I felt like I was ready to go. That was when I said in my head the injury is gone."
It turns out compound fractures are no match for margaritas and a conga line.
Cowboys QB has "buried" his ankle injury
Before Prescott suffered his season-ending injury, he was on pace to put up the best numbers of his NFL career in 2020. It's hard to imagine he can return to that form after two surgeries just a few months ago, but the QB is confident he can do just that.
"When you go back and look on film on the first day [of offseason practice] and the last day of me scrambling, you can visually tell that I'm running better," Prescott said. "That's the good part of it. But rehab before this, I was doing all kinds of cuts, jumps, things like that that happen in a scramble drill. So never within the drill did I ever think about my leg or did I ever think that this was a part of the rehab rather that I'm pushing myself and I block that mentally."
Thanks to an active Cinco de Mayo and some encouraging offseason workouts, the Cowboys QB has completely blocked his ankle injury out of his mind heading into the 2021 season.
"I've buried the injury honestly guys," he said. "You know me. From the point of practice, from the point of just moving forward and going about my life. I've buried it mentally, and I think you guys and a lot of people around have to help me in burying it as well as we move forward."