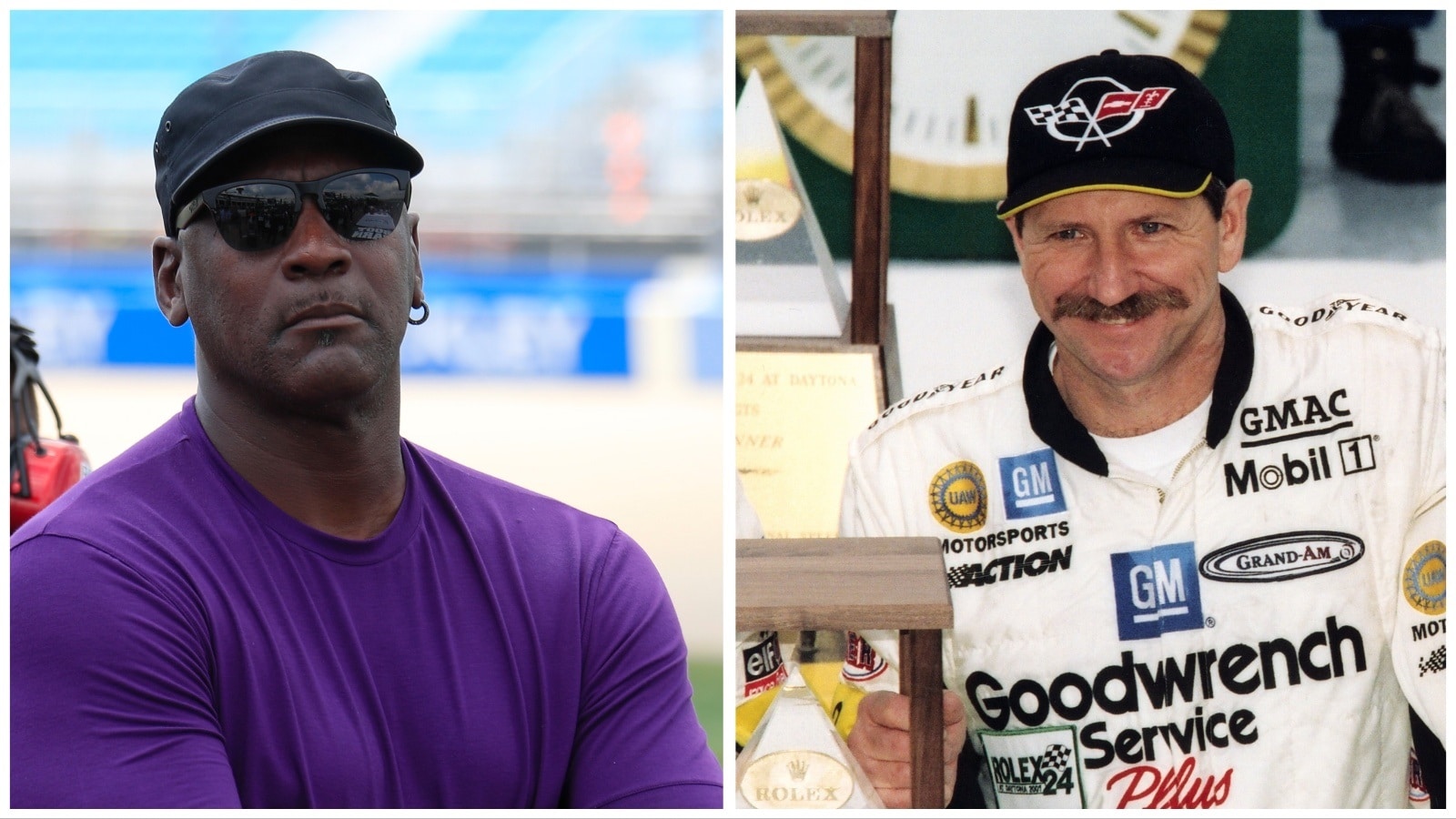 Dale Earnhardt Breaking a Michael Jordan Record Nearly Turned Them Into Partners
Michael Jordan and Dale Earnhardt competed to see who could sell more merchandise on a home shopping network.
Michael Jordan had the "Flu Game" against the Utah Jazz in the 1997 NBA Finals. Dale Earnhardt went 21 straight seasons without missing a NASCAR Cup Series race despite an assortment of broken bones and other injuries.
The only proper conclusion about their competitiveness is that putting them in the same room for anything from checkers to mixed martial arts would have resulted in an epic battle. Why are we so sure? Probably because they even went head-to-head over who could make more money on TV.
Dale Earnhardt and Michael Jordan were legends in their respective sports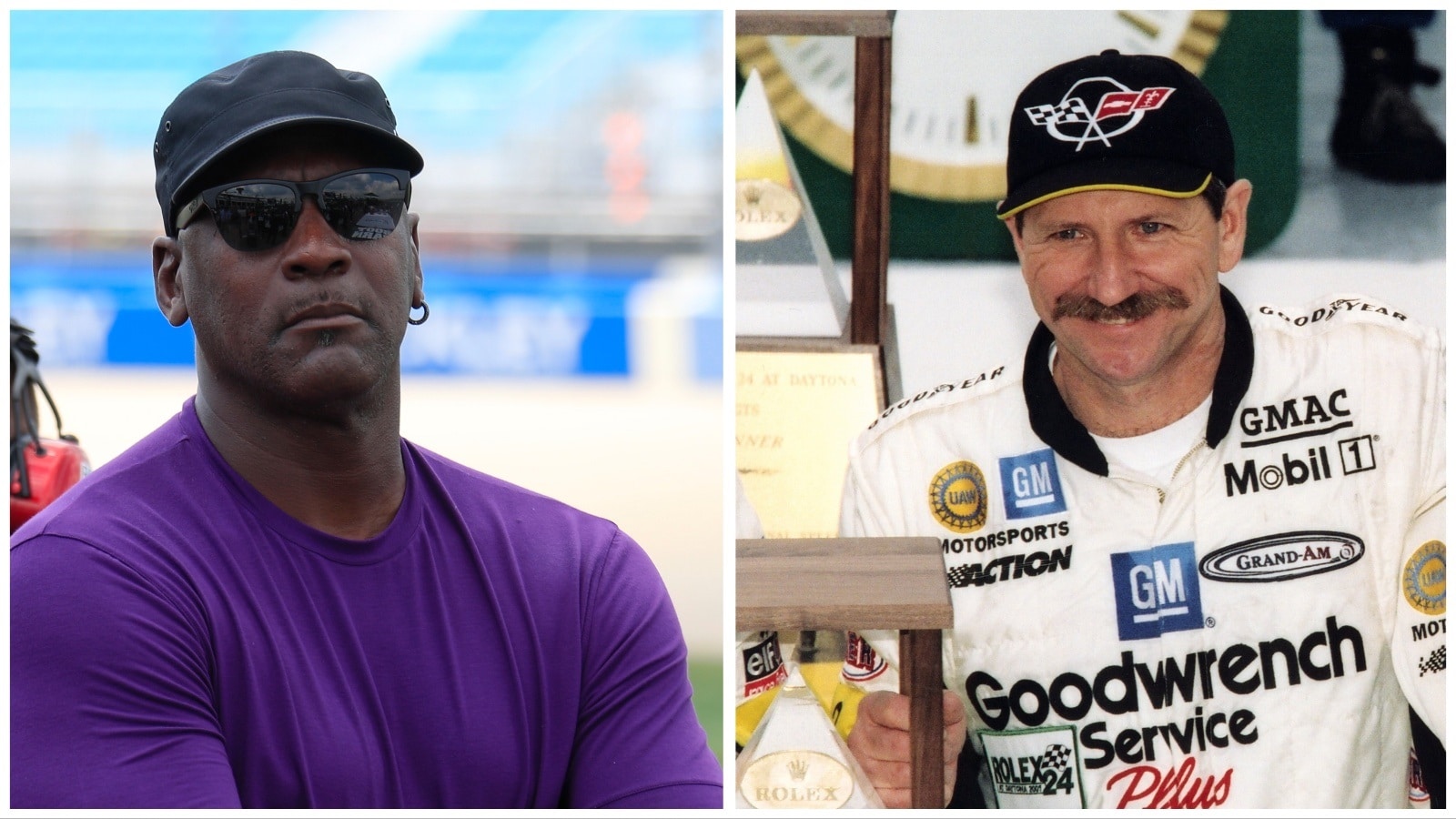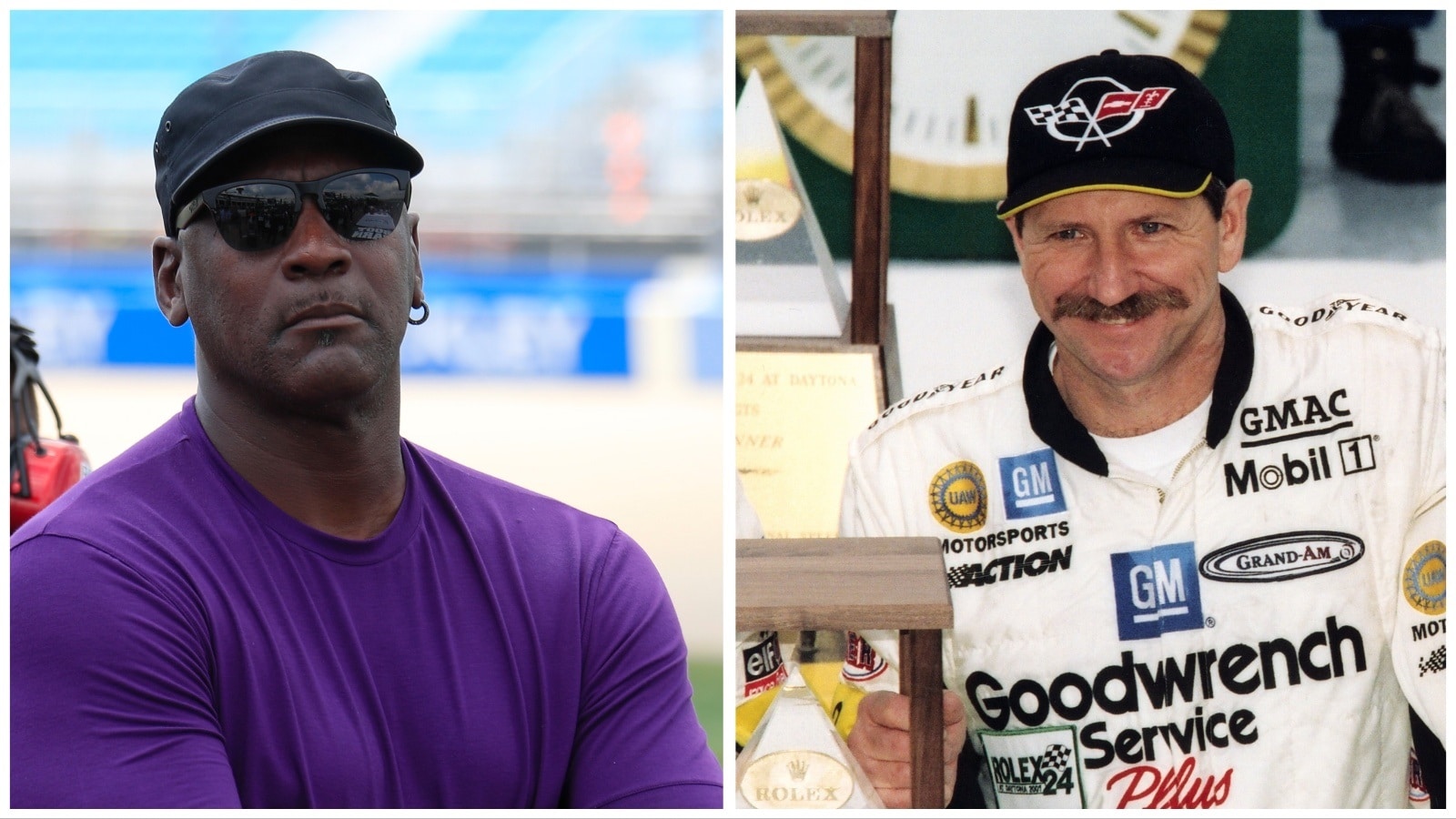 There are holdouts who do not regard Michael Jordan as the greatest NBA player ever, but no reasonable observer can put him outside the top five. He played 15 seasons, primarily for the Chicago Bulls, during which he won 10 scoring titles, six championships, and five Most Valuable Player awards.
Best of all, Jordan was a clutch performer in important games. He averaged 33.4 points and 5.7 assists over 179 playoff games, a tribute to his consistency on the sport's biggest stage.
Dale Earnhardt won 76 NASCAR Cup Series races, including all the major events at least once, on his way to a record-tying seven season championships. His aggressive driving style thrilled fans, and he was every bit as iconic in racing as Jordan was in basketball. When The Athletic did an exhaustive compilation of the greatest drivers in NASCAR history, Earnhardt checked in at No. 4.
The bottom line is that Earnhardt and Jordan were masters of their crafts and are destined to rank among the best for generations to come.
Dale Earnhardt and Michael Jordan took making money to new levels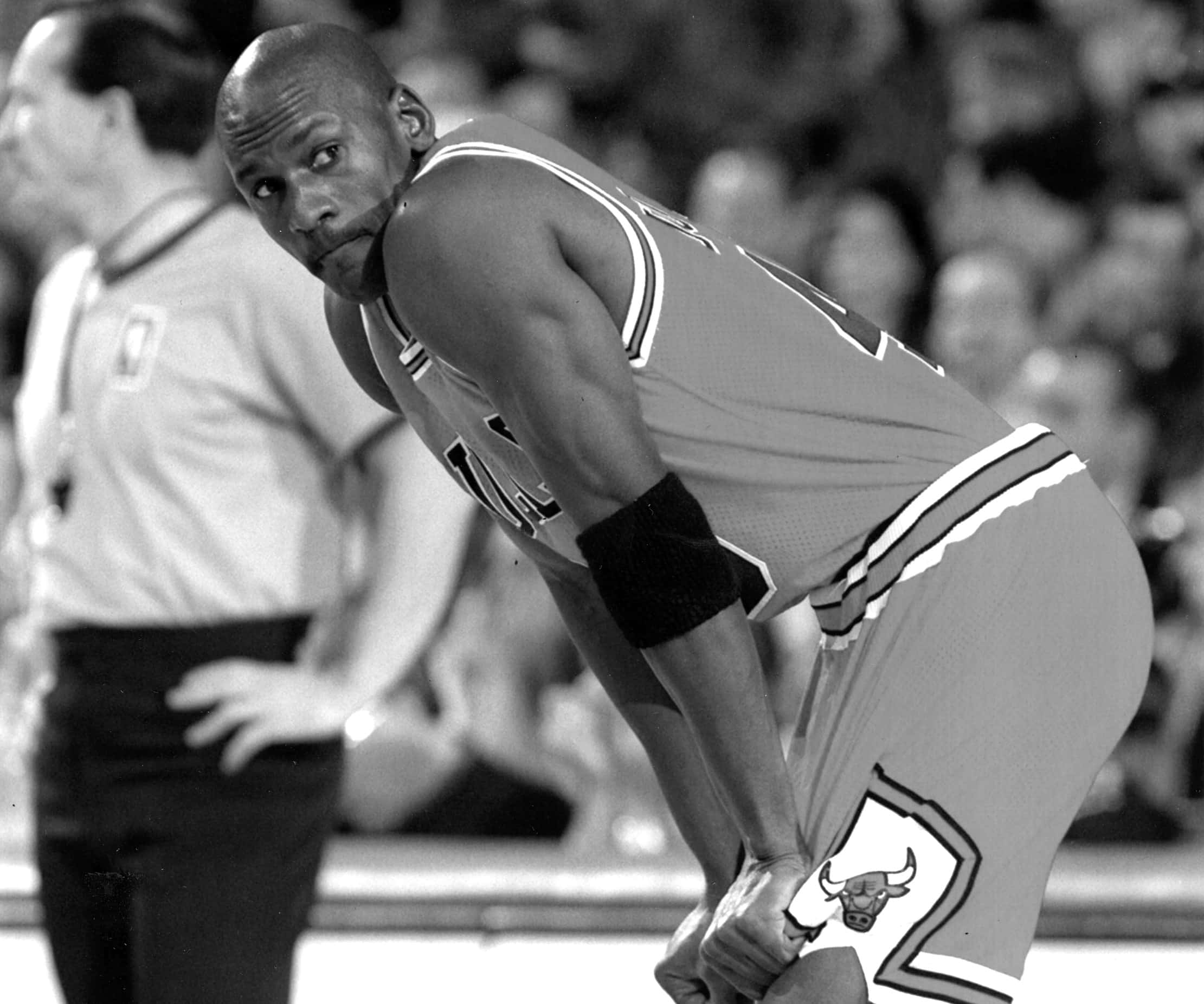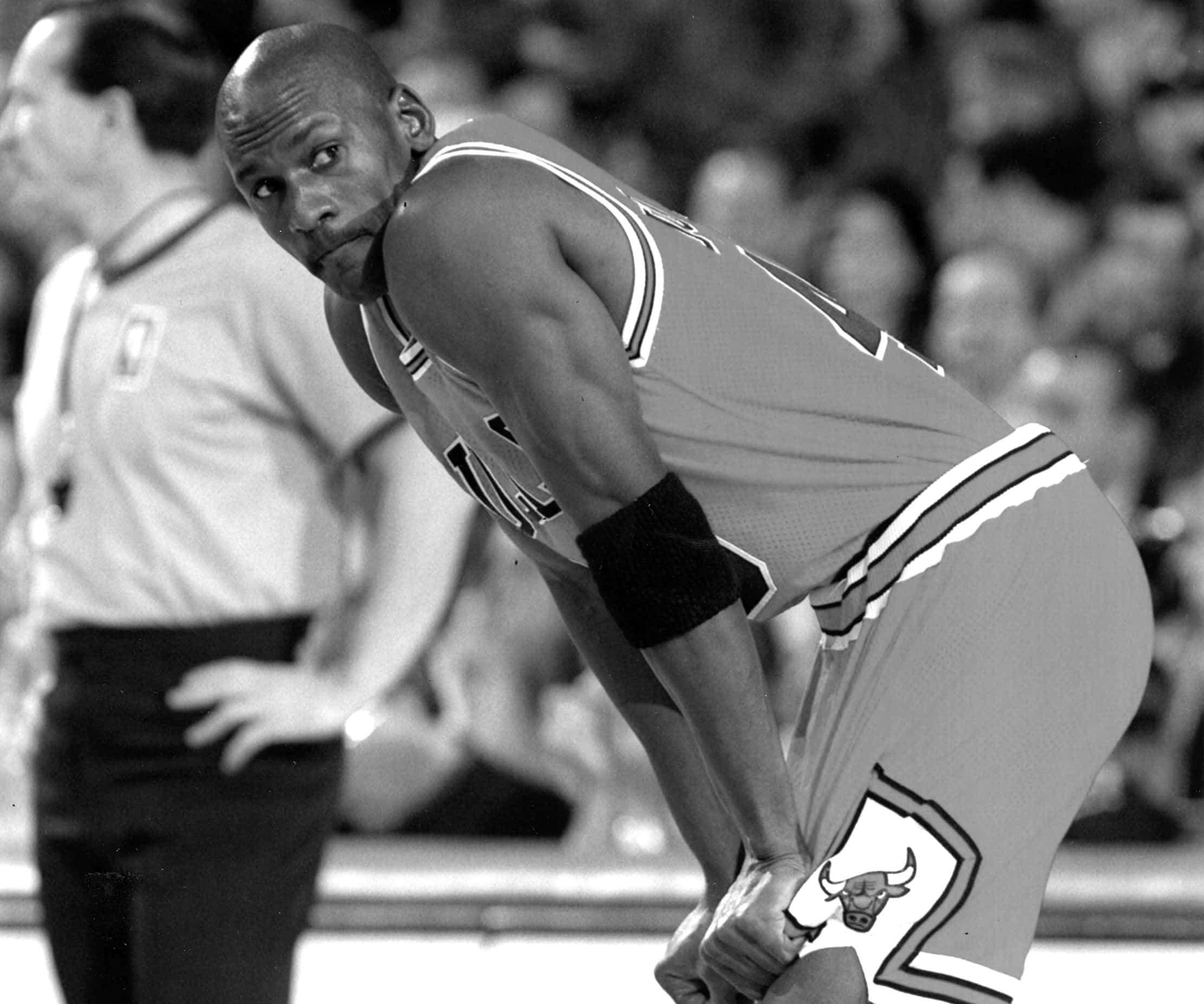 Aside from being great athletes in their respective sports, Dale Earnhardt and Michael Jordan were shrewd businessmen while competing. Jordan, of course, struck the shoe deal with Nike that is the standard by which all sports marketing is judged. Earnhardt understood the value of licensing and leveraged his name and likeness into a cash stream that was unprecedented in NASCAR and unmatched by all but a handful of athletes in other sports.
However, both men knew their limitations. Being a great performer is a full-time job, and Earnhardt and Jordan realized their needed business partners. Jordan relied upon agent David Falk in the early years to get the ball rolling. Earnhardt turned to Don Hawk to operate Dale Earnhardt, Inc.
Falk is legendary among agents. Hawk may be lesser known, but he had an effect on the entire racing industry because of deals he helped Earnhardt land, and that began with Coca-Cola. Other drivers signed to be part of the Coca-Cola Racing Family, but The Intimidator had a true endorsement deal with the brand.
"That started to kick the door down," Hawk explained to NBC Sports. "We did Remington Rifles, and it wasn't just Dale got guns, he got money to endorse it. The Nabisco deal, Dale spoke at their annual convention to their employees and leaders, and they paid a regular speaking fee like someone in the Washington Speakers Bureau, and they paid him over six digits to come just to speak."
The Intimidator broke MJ's record for hawking merchandise on TV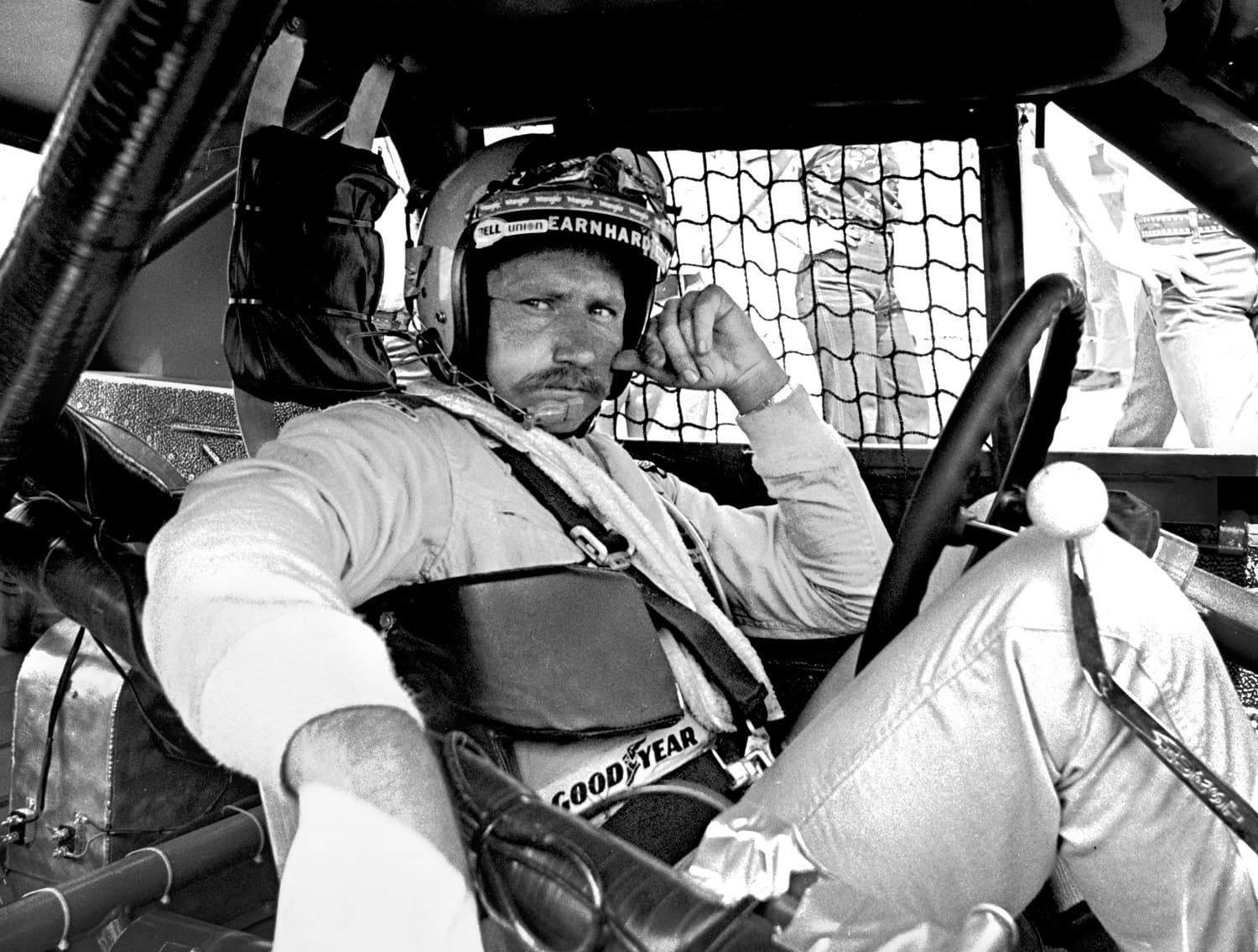 In the time after the rise of the Woolworth department store and Kmart but before eBay and Amazon, home shopping channels on television moved huge quantities of merchandise, and none was bigger than QVC. The hosts promoted jewelry, clothes, and small appliances, but the occasional celebrity would show up for a couple of hours in the evening to pitch their own products.
Agent David Falk set up one of those deals for Michael Jordan, and the haul was predictably large. That inspired DEI's Don Hawk to gauge home shoppers' appetite for Dale Earnhardt memorabilia.
"We went on QVC with one goal in mind — and Michael Jordan and David Falk couldn't have been better sports about it," Hawk said in the NBC Sports interview. "But in one hour, we broke Michael Jordan's record for selling products on QVC. We sold $768,000 worth of product in one hour on QVC. And it was diecasts, it was clocks, watches, pennants, T-shirts, hats. You name it, we sold it."
The winner's purse in the one Daytona 500 that Earnhardt won was only slightly over $1 million, so that haul on TV was substantial, even after backing out the wholesale costs and QVC's slice.
"A year later, Dale was at Michael's restaurant, and he and Dale met," Hawk continued, "and Michael was joking about going back on QVC to blow up Earnhardt's number. And Dale said, 'Why don't we both go on together and both kill it?' We never got to that point, but it was pretty neat."
Earnhardt and Jordan. Jordan and Earnhardt. What a winning team that would have made.
Got a question or observation about racing? Sportscasting's John Moriello does a mailbag column each Friday. Write to him at [email protected]