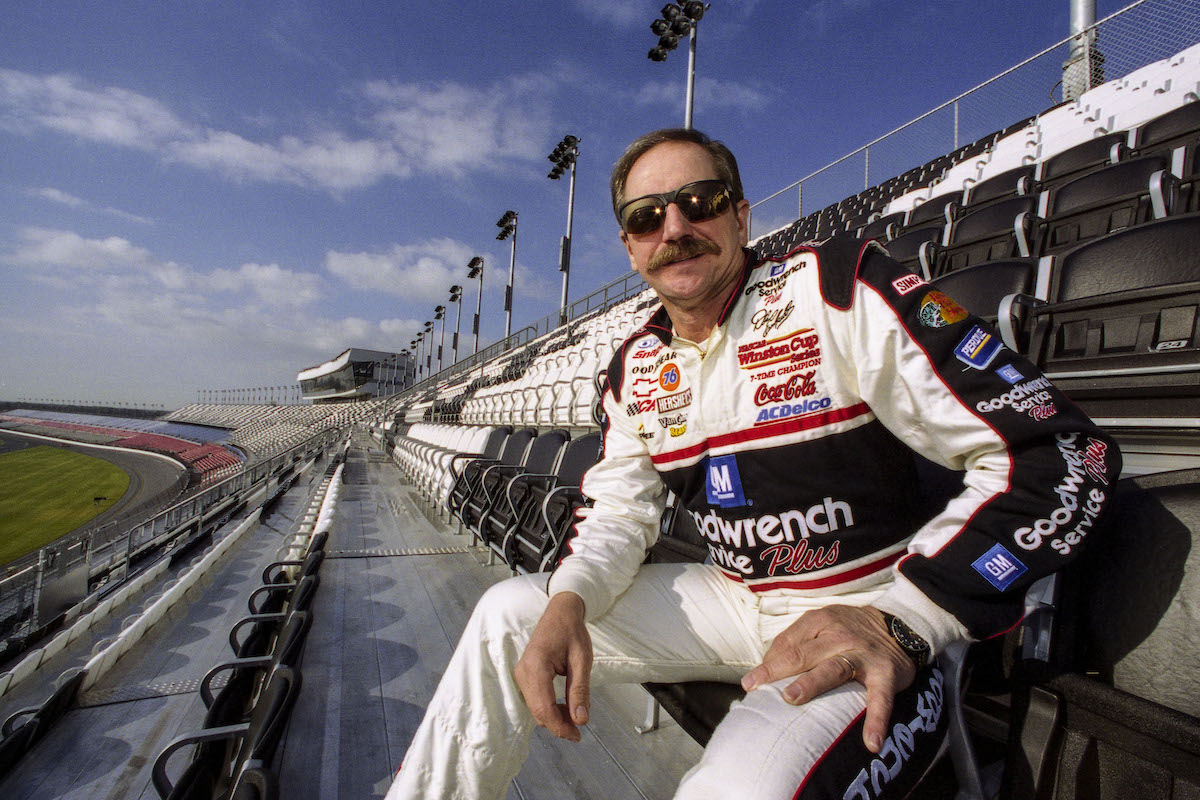 Dale Earnhardt's Grave Is Off-Limits, but You Can Still Honor the NASCAR Legend
Can you visit Dale Earnhardt Sr.'s grave? He was laid to rest on private property, so fans cannot visit.
Dale Earnhardt Sr. is one of the best-known drivers in motorsports history. For more than 25 years, he impressed NASCAR fans with his skill and expertise. Even though the racing legend met an untimely death two decades ago, fans worldwide still pay homage to one of the best drivers who ever lived. Many NASCAR enthusiasts remain eager to pay their respects and place flowers on his grave. We set out to find where Dale Earnhardt is buried and see if it is possible to visit his grave.
Dale Earnhardt Sr. died in 2001 in a tragic accident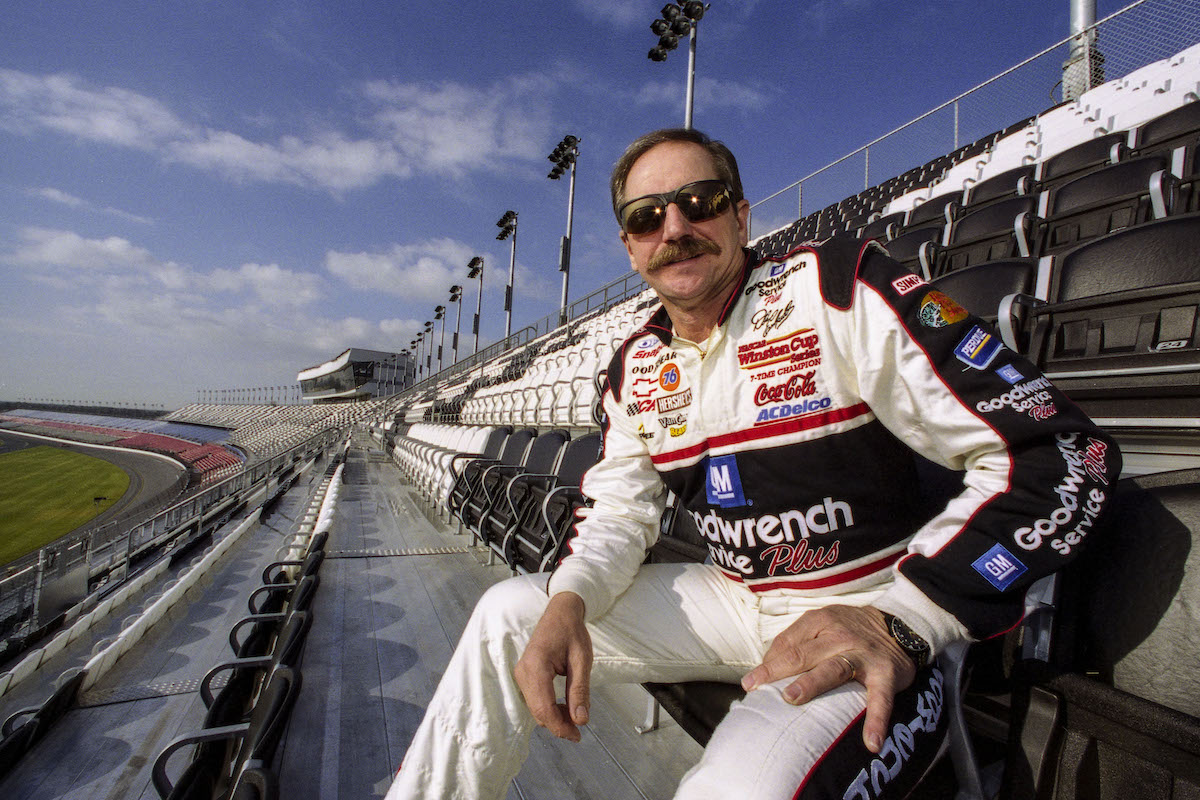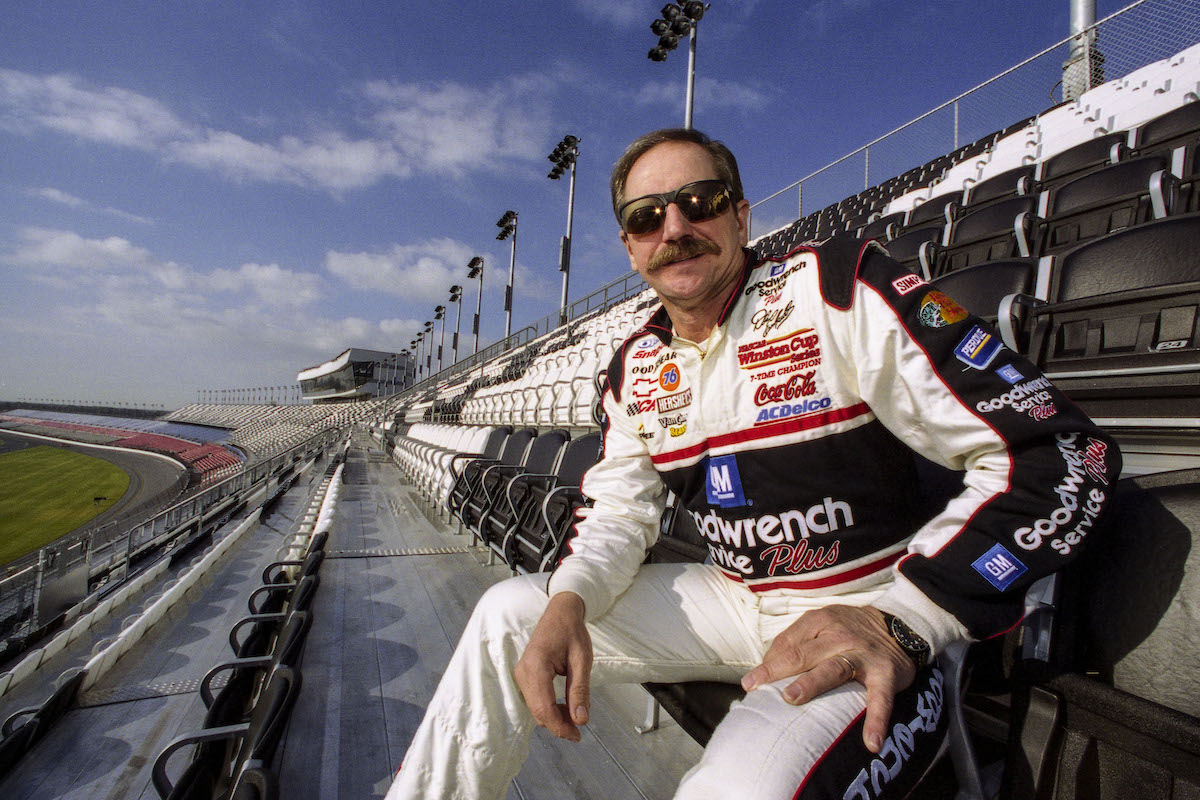 Earnhardt was familiar with the racetrack in Florida, winning the Daytona 500 series in 1998. On February 18, 2001, the beloved driver took his last lap on that track.
Ironically, Earnhardt was racing against his 22-year-old son, Dale Jr., when he died. The father-son team was battling it out to the finish on the final lap of the 2001 Daytona 500. The younger Earnhardt was out in front, with driver Michael Waltrip by his side.
The elder Earnhardt was fighting for the third position against drivers Sterling Marlin and Ken Schrader. In a horrific twist of fate, the right front of Marlin's car tapped the back of Earnhardt Sr.'s No. 3 car.
The car began to spin and took a hard turn into the concrete wall at almost 160 mph. Schrader slid into the infield grass and jumped out of his car to check on his friend, stunned to find him already dead.
At the age of 49, the unstoppable driver had died from an apparent skull fracture. After the crash, researchers found Earnhardt's death was preventable. A poorly designed head restraint allowed the driver's neck to snap forward upon impact. NASCAR immediately instituted a six-point safety harness system, started using foam walls, and dramatically changed the safety rules to reduce driver injuries.
Can you visit Dale Earnhardt Sr.'s grave?
According to Car and Driver, Earnhardt is "buried back in the woods behind his farm in North Carolina." Because his grave is on private property, you cannot visit it. Earnhardt's widow, Teresa, did not want her husband's gravesite to become a tourist attraction. The family went to great lengths to keep adoring fans away from the NASCAR driver's burial spot.
ESPN reported in February 2001 that many believed Earnhardt's final resting place would be at a cemetery in his hometown of Kannapolis, North Carolina. Because his mother still lived in the town and his father was buried there, it made sense. Following a nationally televised memorial service held in Charlotte, Earnhardt was reportedly buried in a private ceremony "attended only by his family and closest friends."
Racing fans flocked to the Center Grove Lutheran Church Cemetery to pay their final respects. They were shocked to find no unturned dirt and no proof of a newly dug grave. It became one of the biggest mysteries the town had ever seen. Church secretaries, florists, and undertakers were questioned, but no one could identify the burial location. The local paper reported that the family wanted to avoid "an Elvis situation," with millions of adoring fans flocking to the gravesite.
Though you can't visit Earnhardt's grave, you can still honor his legacy by donating to The Dale Jr. Foundation. The charitable nonprofit helps underprivileged people, especially kids. It has "contributed to over 400 charities nationally and locally, including the Make-A-Wish Foundation, Blessings in a Backpack, the Mooresville Soup Kitchen, and more," the foundation says.
'The Intimidator' left a lasting legacy
In 1979, Earnhardt won his first professional NASCAR race. Fans of the sport fell in love with his charismatic personality, and over the years, he developed a loyal following.
Throughout his lengthy racing career, Earnhardt won 76 Cup Series victories and seven championships. He had strategically developed his name as a household brand. Known as "The Intimidator" for his aggressive driving, he appeared in TV commercials, endorsed countless products, and even played himself in several movies.
At the time of his death, Earnhardt had an estimated net worth of $70 million. His son, Dale Earnhardt Jr., has helped continue the family legacy with the aforementioned charitable foundation and a brand worth approximately $400 million.
But one of Earnhardt Sr.'s most important and lasting legacies is the safety changes made after his unfortunate death. The racing community will never forget the racing powerhouse, a larger-than-life icon who helped attract millions of fans to NASCAR.