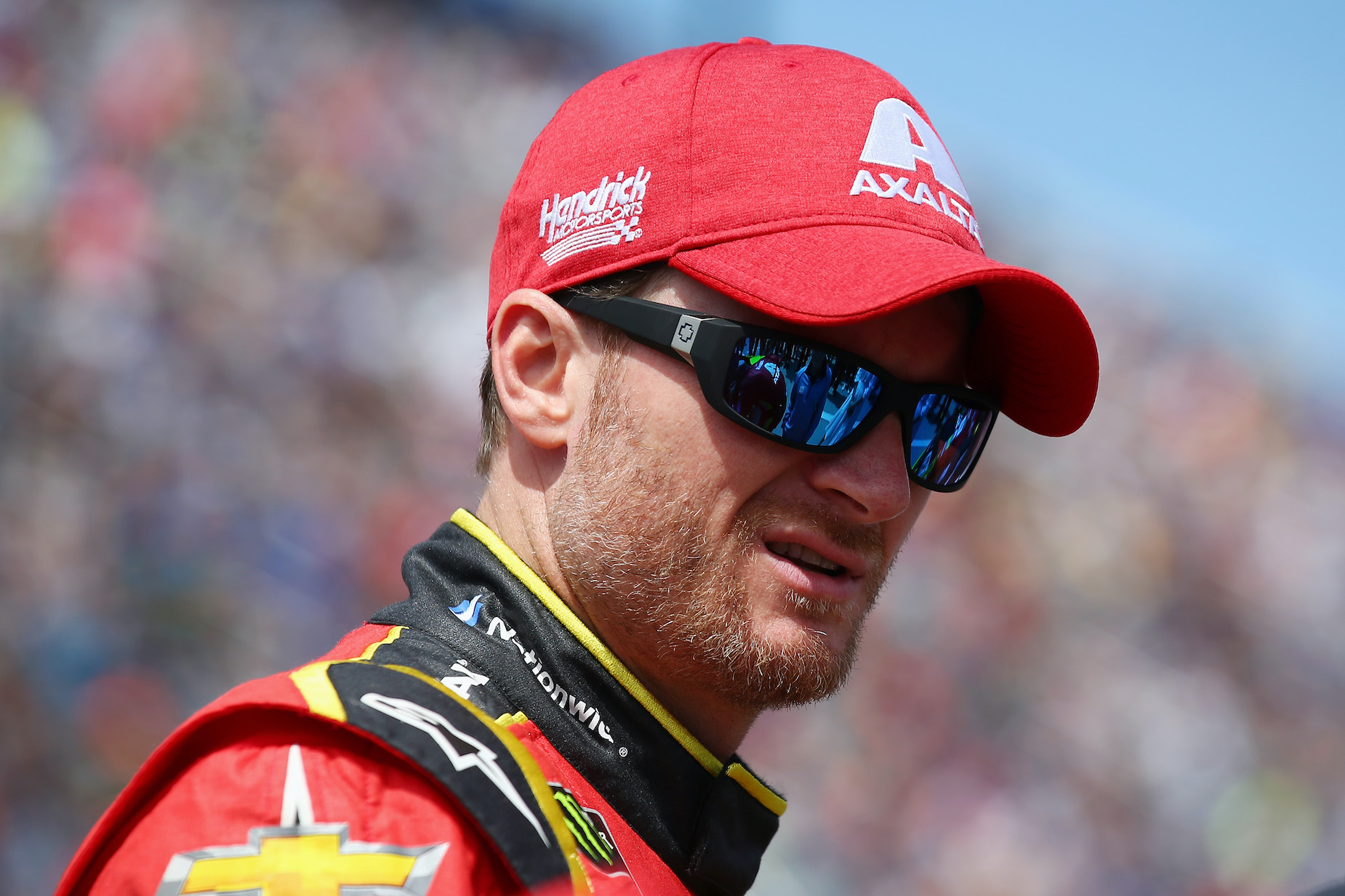 Dale Earnhardt Jr.'s Rule for Giving the Middle Finger During a NASCAR Race Accounts for a Rival's Age and Experience
During his time on the NASCAR track, Dale Earnhardt Jr. developed a personal rule for determining when it was OK to dish out a middle finger.
Under ordinary circumstances in the civilian world, driving can be a pretty frustrating endeavor. When it comes to professional motorsports, though, the pressure ratchets up another level. As any longtime NASCAR fan can confirm, high-stakes races sometimes boil over into arguments, fights, and middle fingers. Dale Earnhardt Jr. experienced that reality firsthand during his time behind the wheel.
Junior, however, wouldn't dish out a one-finger salute to just anyone. In fact, during a 2017 interview, he explained that he followed a specific, personal rule to determine who he could flip off.
The middle finger is right at home in the world of NASCAR
It goes without saying that professional athletes are highly competitive. NASCAR drivers are no exception to the norm, although, given the realities of their field, they have to do things a bit differently. While other sports provide an opportunity for face-to-face trash talk, it's tough to chirp your opponent when you're confined to your own car and speeding around the oval. That's where the middle finger comes in.
As laid out in a 2017 NBC Sports story, that ease of communication has simply made the middle finger a part of the NASCAR scene. Over the years, just about every driver has given — and, in turn, received — the one-finger salute. That doesn't mean there aren't consequences for the gesture, though.
While veteran drivers with decorated resumes have a bit more leeway, things can still get heated when someone crosses a perceived line. "Brian [Scott] flipped me off, and so after the race, I'm jacking him up, and he comes over and puts it in the car," Trevor Bayne explained in the NBC Sports piece. "I said, 'If you flip me off one more time, I'll break your finger off.'"
Dale Earnhardt Jr. had his own personal rule for flipping the bird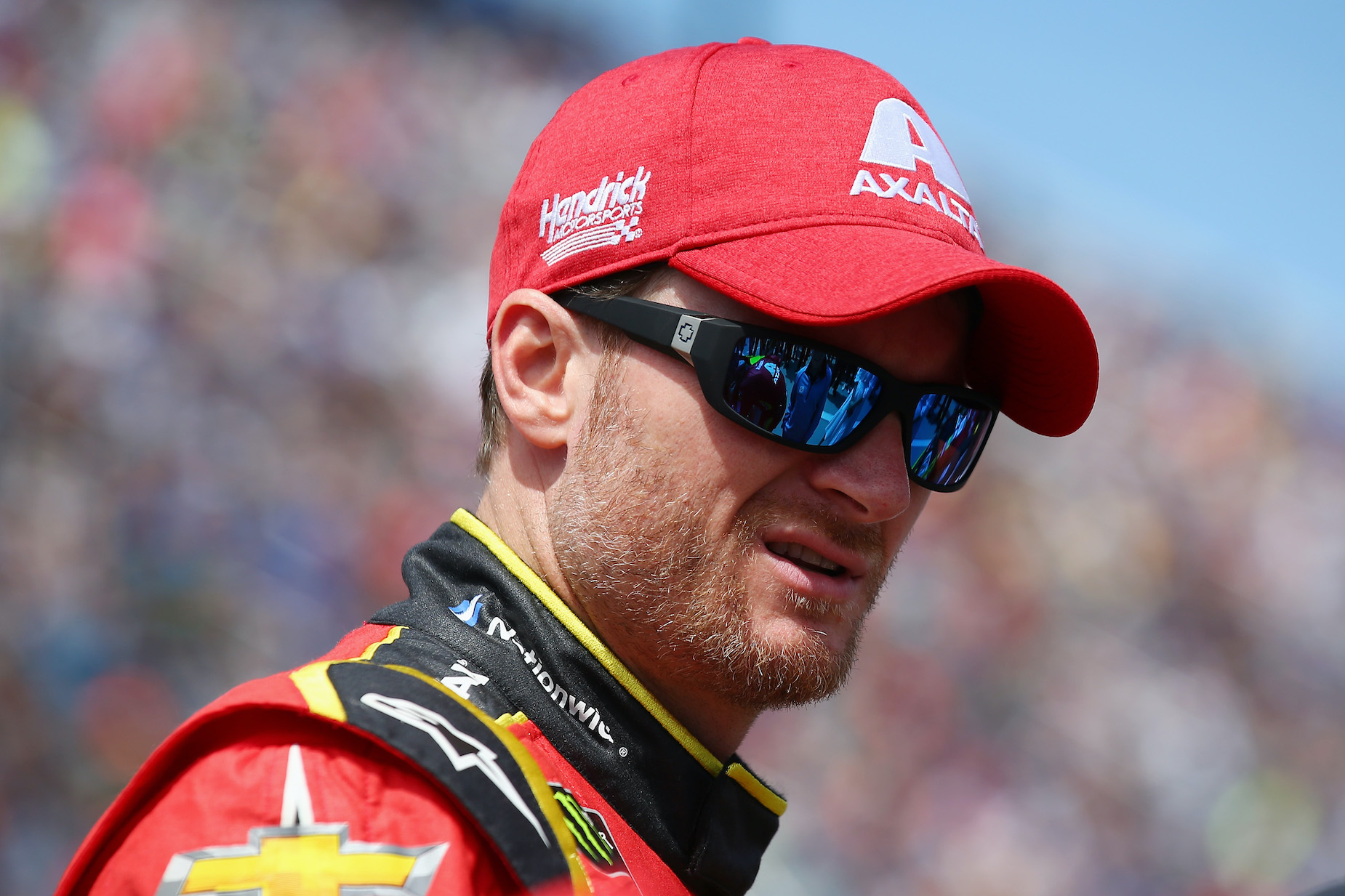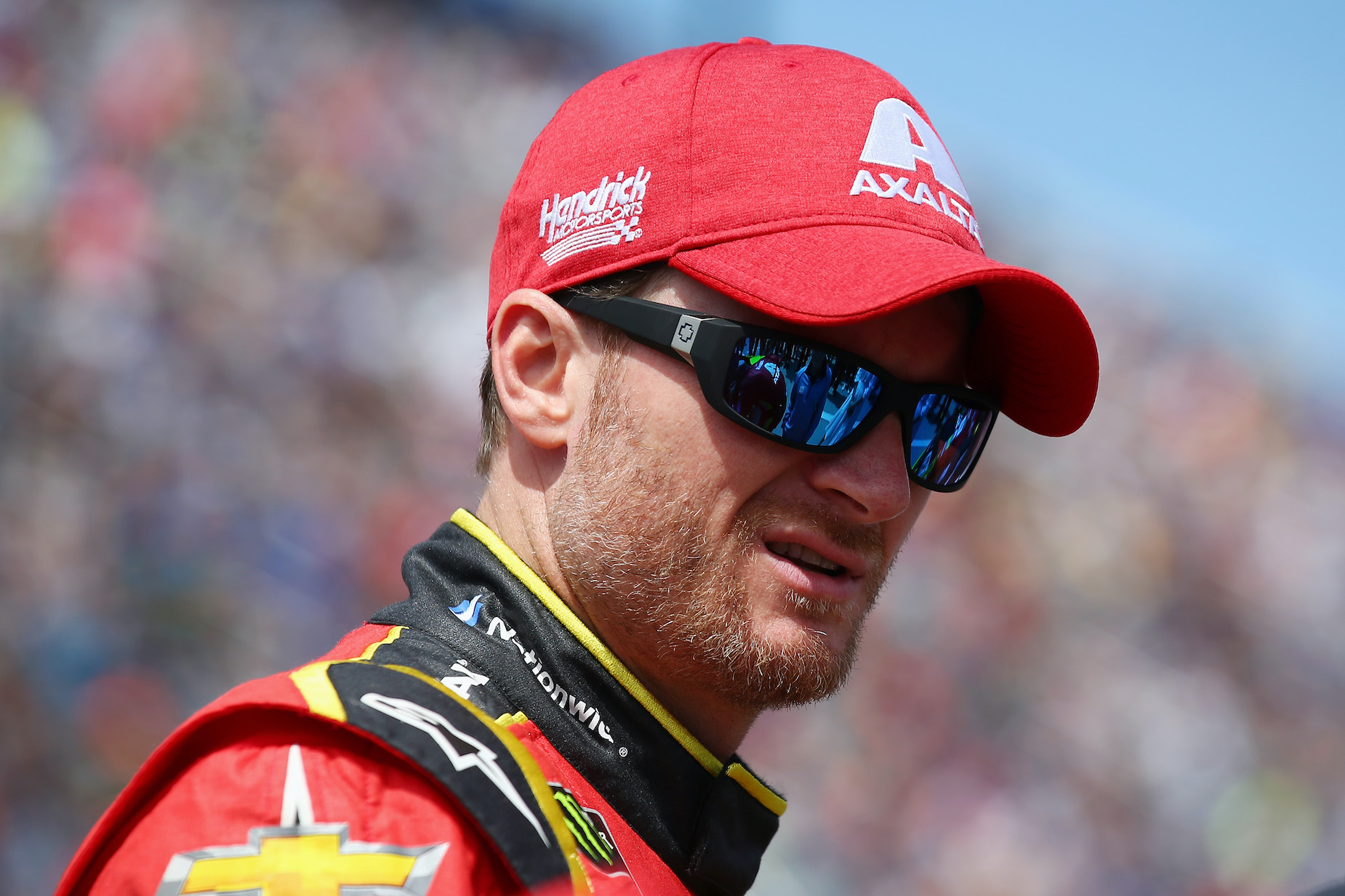 As the Scott and Bayne situation illustrates, the middle finger can't just be waved around willy-nilly. Dale Earnhardt Jr. understood that reality and came up with his own personal rule to determine when he could use it.
"Well, that's a good one," Junior told Jeff Gluck when asked about his middle finger policy. "If they're much, much younger than you, you can totally flip them off. If they're the same age as you or have ran more than four or five seasons, you cannot flip them off."
Earnhardt also cited a personal experience when he "flipped off Shawna Robinson" during practice, and she wrecked him during the following race. That encounter, based on some personal knowledge of how drivers feel about receiving the finger, apparently prompted him to take a more cautious approach.
"You hear about Rusty Wallace and all those other guys — you get flipped off, especially by someone younger than you? You just go on attack mode. You lose your mind. So it's a very seldom-used expression on the track, and there's some etiquette there on when to use it and when not to use it."
Dale Earnhardt Sr. had no problem dishing out one of the most famous middle fingers in NASCAR history
In the original NBC Sports piece, Dale Jr. admitted that he had dialed back his use of the middle finger from his early days on the track. Dale Earnhardt Sr., however, had no problem flipping the bird until literally the last day of his life.
During the 2001 Daytona 500, a young Kurt Busch found himself near the front of the pack and rubbing shoulders with the Intimidator. The racing legend, however, wasn't prepared to roll out the red carpet.
"I was certainly out of my league running up front," Busch told the Daytona Beach News-Journal. "I thought I was minding my own business in the middle lane, and then all of a sudden, this black No. 3 is side-swiping me on my right side." Earnhardt then passed the young driver and gave him a not-so-friendly gesture.
"As he goes by, I see him stick his finger out the window," Busch continued. "I was like, wait a minute, what did I do? But that's what it is to be a rookie."
While no one would have questioned the Intimidator's decision to give anyone the finger, it is worth noting that he did follow Junior's guidelines in regards to both age and NASCAR seniority. Whether it was intentional or not, both Earnhardts apparently play by the same set of rules.