Dale Earnhardt Jr. Just Got a New Racing Gig
Dale Earnhardt Jr. is a Hall of Famer because of what he accomplished while in his car. However, he has proven to be just as important to NASCAR outside of his car. Earnhardt retired as a full-time Cup driver following the 2017 season, but he has not just gone away. Earnhardt has stayed involved in the sport. This has not only been with one-off races for JR Motorsports, either, but he has also been a successful broadcaster on NBC. Now, Earnhardt has another new gig within the sport.
Dale Earnhardt Jr. has become a successful analyst on NBC
Dale Earnhardt Jr. has followed up his racing career (that resulted in 26 wins in the NASCAR Cup Series and 15 consecutive Most Popular Driver awards) with a successful career in the booth.
Earnhardt is now a racing analyst for NBC.
"I just hope I can be good enough to be able to stick around and do it as long as I want," Earnhardt said earlier this year, according to the Orlando Sentinel.
He has become pretty good in the booth, too.
"Dale Jr. will be known as being as good of a broadcaster, if not better, than he was as a driver or any of the other great things he has done for the sport," Earnhardt's teammate in the booth, Jeff Burton said, according to the Orlando Sentinel. "He's brought energy, enthusiasm, excitement, and passion to our broadcasts and his ability to communicate that is damn good. He has raised the bar for every one of us. He's made us all work harder and he's made us all do better."
Now, Earnhardt is taking on a new gig within the sport.
Dale Earnhardt Jr. has experience working with iRacing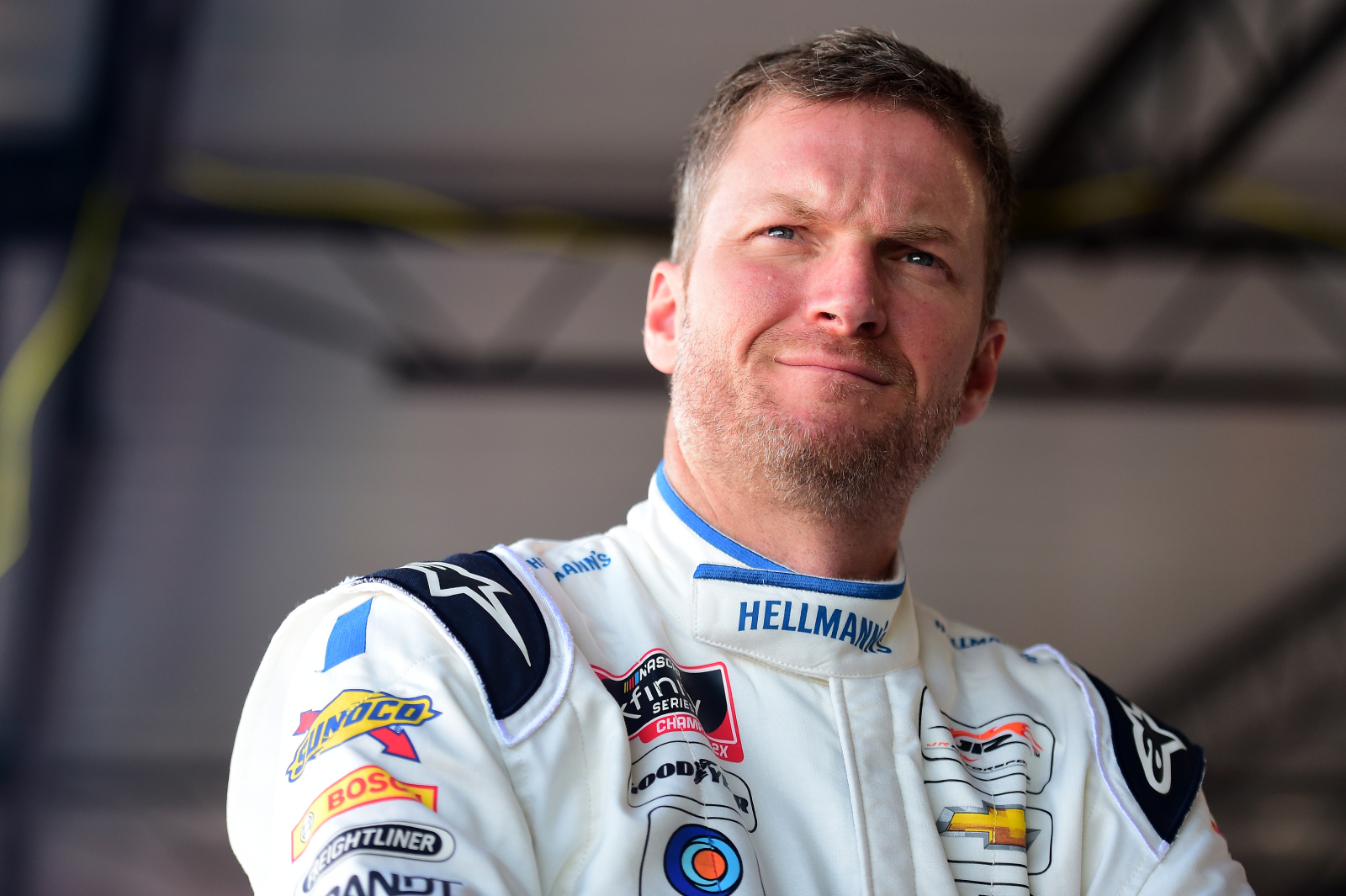 Earnhardt has been involved in sim racing for years. According to a story in the Sports Business Journal, Earnhardt arranged a meeting in 2008 with Boston Red Sox owner John Henry, who also owns iRacing, and NASCAR executives to see if they could work together.
"For more than 20 years, Dale has been a passionate advocate of sim racing whose efforts to improve the product have dramatically shaped our direction as a company and relationships throughout the sport for the better," Henry said in part of a statement, according to the Sports Business Journal. 
Earnhardt has even helped strike partnerships for iRacing in the past. This includes one with iRacing and Speedway Motorsports that worked to scan North Wilkesboro Speedway for the iRacing software, according to the Sports Business Journal. He also did the same thing with Nashville Fairgrounds Speedway.
Now, Earnhardt is officially joining iRacing
The NASCAR legend is joining iRacing
According to the Sports Business Journal, Earnhardt is now officially joining iRacing and will become the executive director and part of its management committee.
Compensation wise, Earnhardt will reportedly receive a set compensation as an endorser in addition to some incentives.
"We're elated to officially welcome Dale to the iRacing team as an executive director of the company," Henry said, according to the Sports Business Journal. "Through all this time, he's never been paid a penny for his contributions. After discussions earlier this year, we've pursued a mutual interest in having him come on board as an official member of the company, and we look forward to continuing our growth with Dale's guidance for years to come."
Earnhardt will reportedly continue to strike new partnerships that also include ones with potential advertisers and sponsors.
Earnhardt is getting into a growing business, as iRacing had its Pro Invitational Series earlier this year during the early stages of the COVID-19 pandemic. It ended up recording the six most-watched esports telecasts in U.S. TV history, according to Sports Business Journal.
Dale Earnhardt Jr. had a successful racing career and has since had a successful broadcasting career. Now, he is finding yet another way to make sure he is involved in racing and in NASCAR.
Like Sportscasting on Facebook. Follow us on Twitter @sportscasting19.