Dale Earnhardt Jr. Just Made a Shocking Admission for a Guy Who Was Always NASCAR's Most Popular Driver
Dale Earnhardt Jr. is a member of the NASCAR Hall of Fame as part of the Class of 2021. He'll officially join his father, a member of the inaugural Class of 2010, sometime in 2022 when the postponed 2021 ceremony is rescheduled. Junior doesn't have nearly the statistics of his father, but he was much more popular as evidenced by his 15 straight Most Popular Driver honors. Earnhardt Jr. recently made a comment that wouldn't appear to come from the mouth of someone with such popularity.
Dale Earnhardt Jr. lived up to the family name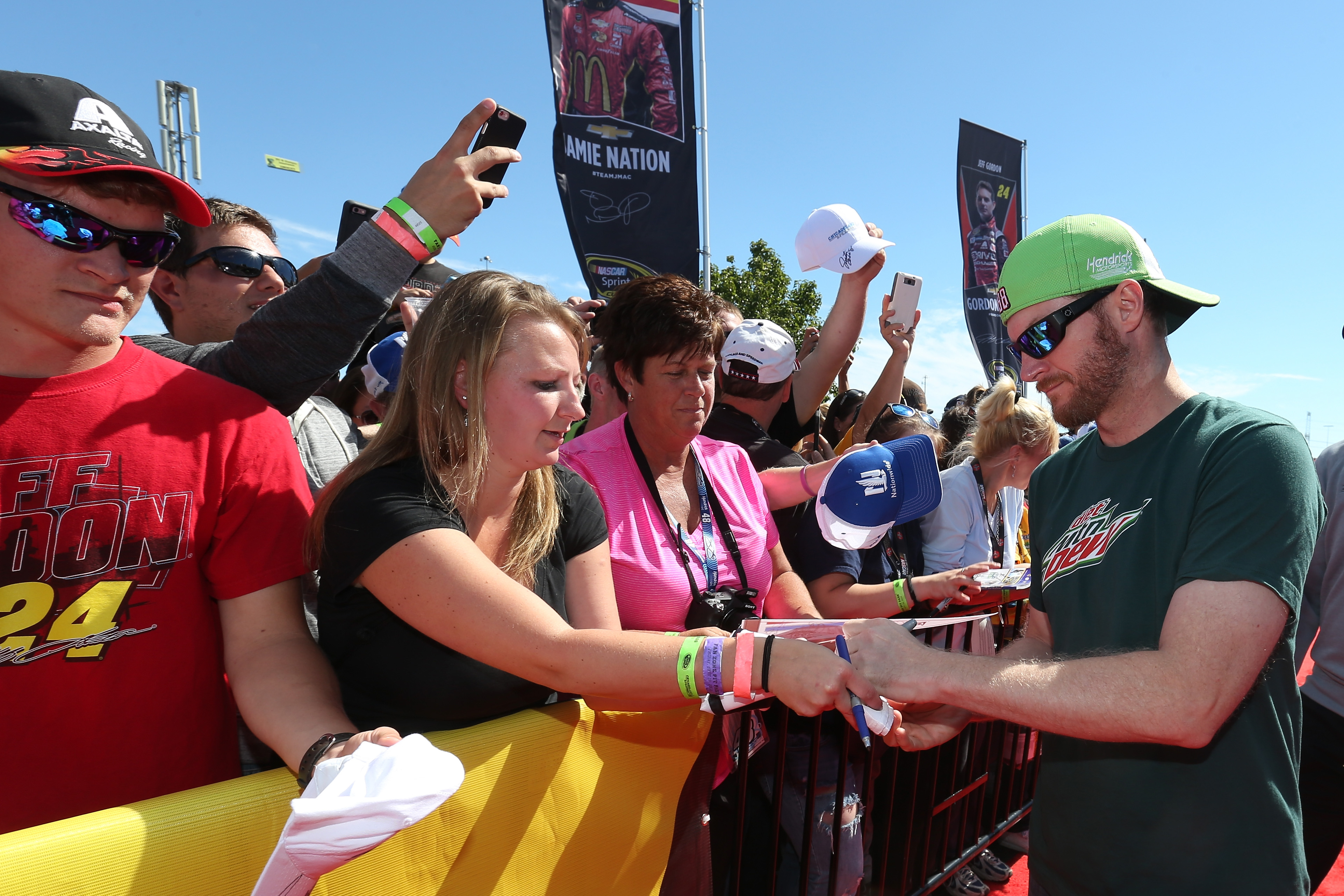 Earnhardt Jr. was born into racing. The son of a NASCAR Hall of Famer, he is also the grandson of another NASCAR driver, Ralph Earnhardt. Junior maternal grandfather, Robert Gee Sr., was a NASCAR car builder. Racing was in his blood and he more than lived up to the hype thrust upon him.
During his retirement speech, Junior addressed his fans. Many of those fans were on board before he ever won a race. He was happy he was able to make believers out of them and prove his worth and was not just Dale Earnhardt's son.
"To my fans: One thing that's made this career the incredible ride that it's been is Junior Nation," he said. "The fan support that I received straight out of the gate was in large part because of my famous last name.  But throughout the ups and downs, it occurred to me that the fans that stuck it out and the new ones that joined us, they were there because of the person I was and not who they wanted me to be."
Earnhardt Jr. was as popular as they come
Earnhardt Jr. was more than just a Hall-of-Fame driver. He was a big hit with the fans. From 2003 until his final year of full-time racing in 2017, he was named National Motorsports Press Association Most Popular Driver. That's 15 straight years.
"I know our fans take a ton of pride in voting for it," Earnhardt Jr. said at the Monster Energy NASCAR Cup Series Awards program in 2017. "They take a ton of pride in us winning it. It's a victory for the whole fan base. It's something we're very proud of and always have been." Only Bill Elliott won the wards more, claiming it 16 times between 1984 and 2002.
"When I started winning this award it was all about the popularity of a driver," Earnhardt Jr. said, according to NASCAR.com. "But now as I've gotten older I've realized this award represents the sport's accessibility. We touted our accessibility to the fans as something that sets us apart from other sports; it makes us unique and it's something we take a lot of pride in. The trophy itself is representative of that access. I've learned over the years it's not really just a popularity award or about one individual. It's really about the fan base that puts the effort in to not only vote for the award but to cheer for that driver and support him week in and week out."
Junior said he hated making people happy early in his career
During an episode of the I Am Athlete podcast that debuted Monday, Earnhardt Jr. sat down with four former NFL stars – Brandon Marshall, Chad Johnson, Fred Taylor, and Channing Crowder – to discuss his career. He touched on the early part of his career, saying something that may not seem fit for someone with 15 straight Most Popular Driver awards.
He was speaking about up-and-coming drivers who come in knowing how to market themselves in the sport. "This is such an important part of our sport," he said. "Everything we got has patches and is associated with some corporate entity, and so the marketing side, you have to embrace it.
"Lot of guys, myself included, when I came into the sport I was like I don't want to do that, I don't care about that. I just want to race and I don't want to do sponsor appearances. I hate grippin' and grinnin' and making people happy. Just want to race." Earnhardt Jr. wound up adapting nicely and making a lot of people happy.