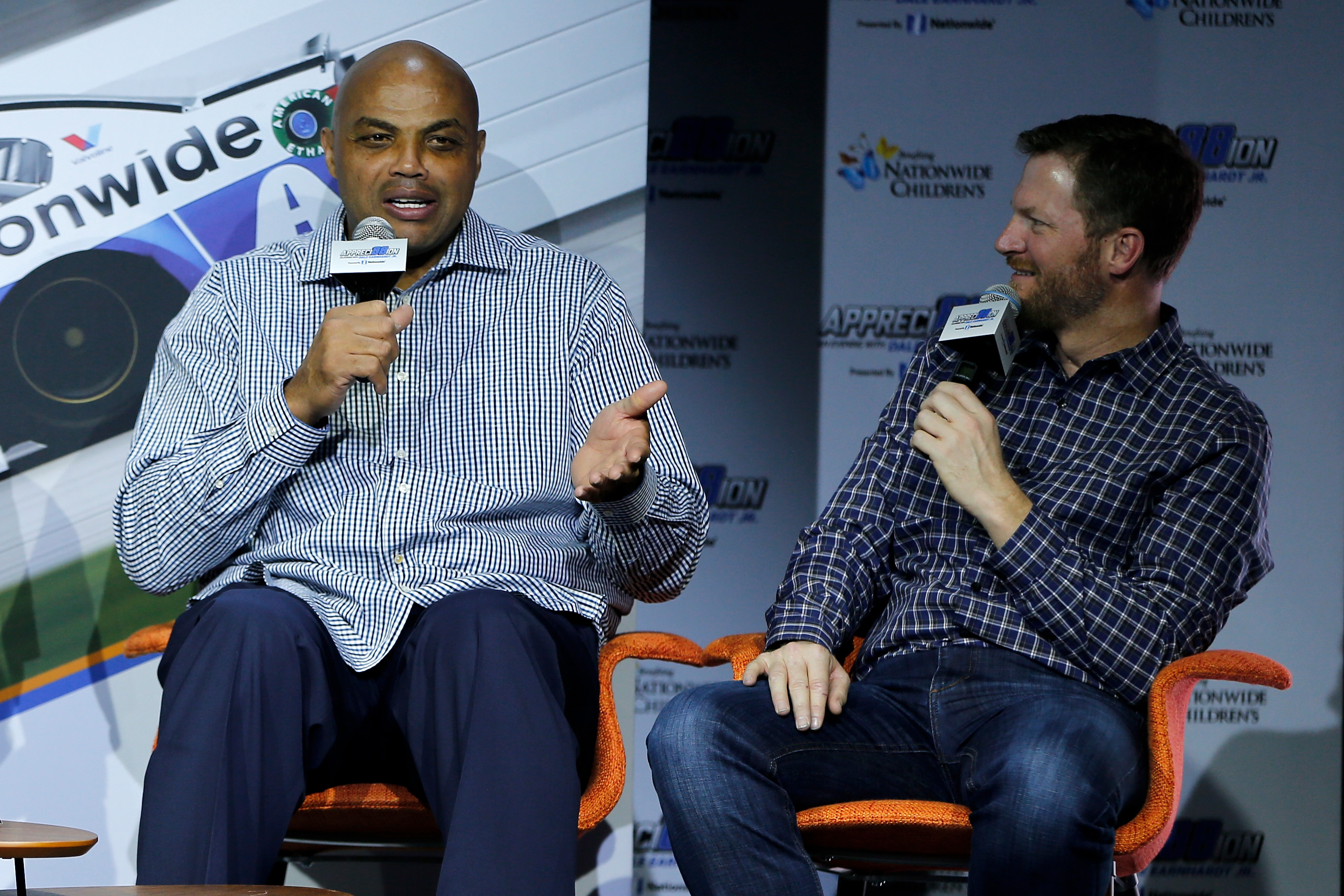 Dale Earnhardt Jr. Once Raced Charles Barkley and Explained How It Went: 'He Wasn't Turrible'
Dale Earnhardt Jr. once raced NBA legend Charles Barkley and the NASCAR star said Barkley "wasn't turrible."
It's one of the more unlikely racing matchups. Dale Earnhardt Jr., a two-time Daytona 500 winner, against Charles Barkley, a burly former NBA superstar facing each other in go-karts. It happened years ago and Earnhardt Jr., a motorsports legend, explained how Barkley fared on the race track. "He wasn't turrible," Earnhardt Jr. quipped, just the way Barkley would say it.
Dale Earnhardt Jr. raced Charles Barkley because of a tweet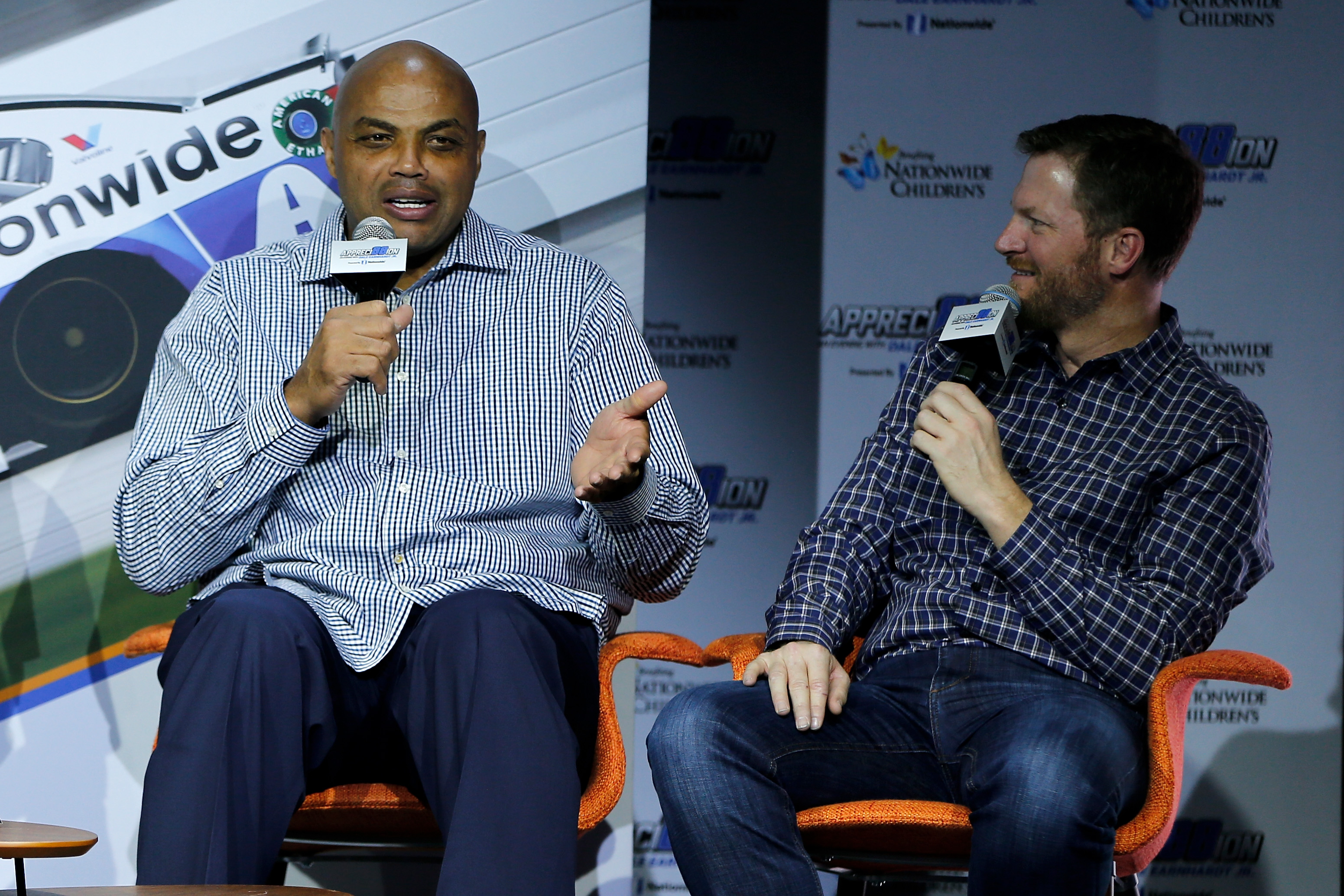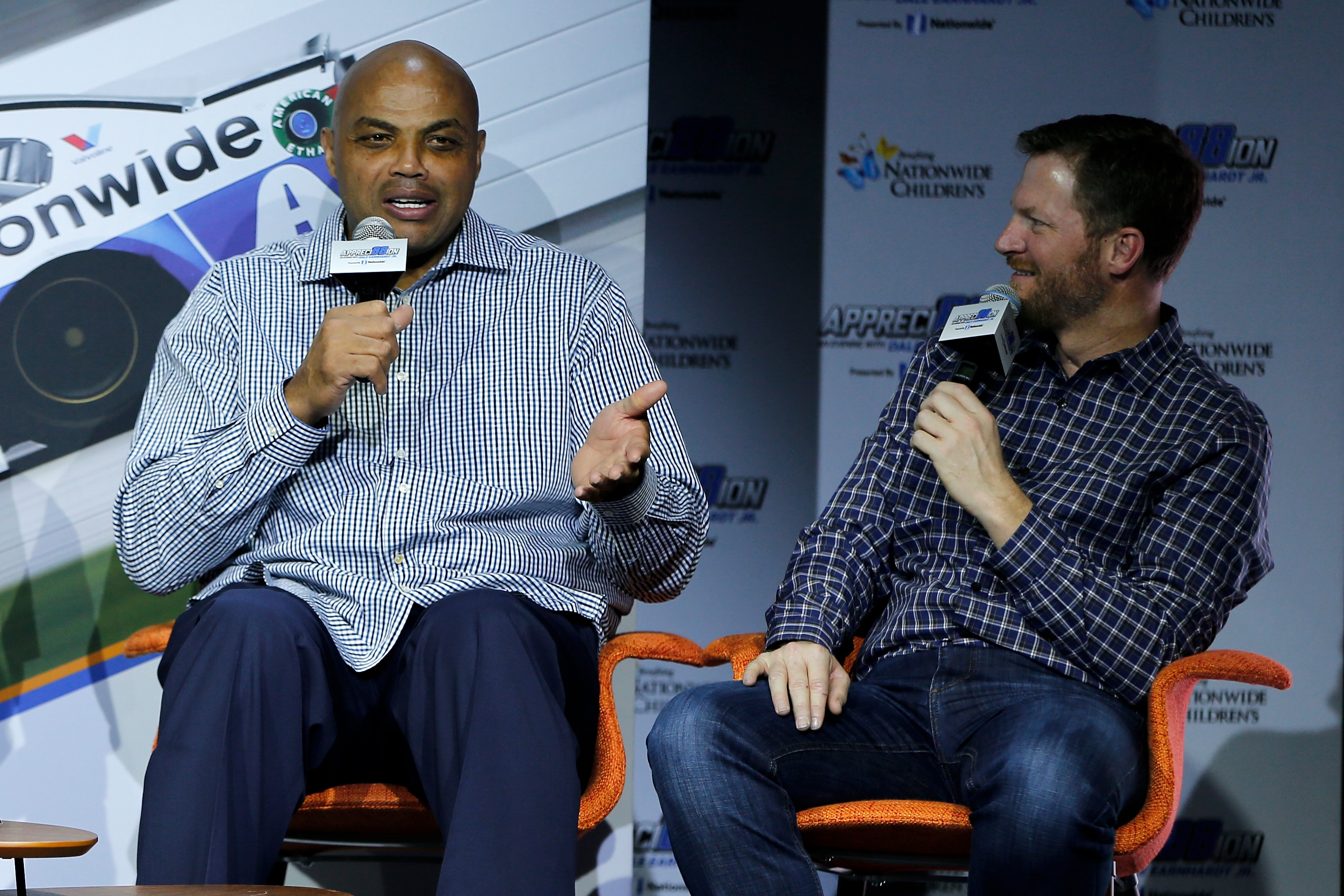 It all happened back in 2014 because of a social media post. According to ESPN, Dale Earnhardt Jr. wound up in one of TNT's Gone Fishing tweets after the Charlotte Bobcats were bounced from the postseason. Charles Barkley chimed in and said he wanted to meet Junior. Earnhardt Jr. replied on Twitter, writing, "Heck, I want to meet Charles."
Barkley said he was a longtime fan of the NASCAR driver and had tried to set up a meeting through NASCAR driver Dale Jarrett. The two raced in May of 2014, but the results weren't made public until the following month when it was aired on NASCAR on TNT's Summer Series before the race at Pocono.
After the race, but before it aired, Earnhardt Jr. focused more on meeting Barkley than the results. "I was really surprised how nice a guy he was," Earnhardt Jr. said, according to ESPN. "I really expected him to be a competitor. As a player, he was really fiery and aggressive, getting into scuffles. He was super nice. Really has an appreciation for our sport. Just a real nice guy to be around.
Dale Earnhardt Jr. said Charles Barkley 'wasn't turrible'
Dale Earnhardt Jr. had never met NBA legend Charles Barkley before. He woke up one morning in May of 2014 and was going go-kartin' with him. "Somebody asked me why I was up so early and I said I gotta race Charles Barkley today," Earnhardt Jr. said in a video posted by Bleacher Report. "I didn't think I'd ever say that."
Barkley and Earnhardt Jr. were racing on a track that was 0.7 miles and had 11 turns. The rule was Barkley had to race four laps, while Earnhardt Jr. had to go five. When it was over, Junior couldn't immediately disclose the results, which were going to be made public the following month on NASCAR on TNT's Summer Series.
Instead, Earnhardt Jr. left people hanging, but he did so in a comical way. When pressed on how the race went, Junior said in a Charles Barkley-like accent that Barkley "wasn't turrible." In reality, Barkley wasn't good. Earnhardt Jr. completed the race in five laps before Barkley finished four. They did have a shorter rematch with Barkley "winning" the second race, completing two laps before Junior finished three.
Barkley has nothing but respect for Earnhardt Jr.
One week after Dale Earnhardt Jr. officially retired from full-time racing in 2017, Earnhardt Jr. held a JR Nation Appreci88ion event in Las Vegas during NASCAR's Champion's Week. Several guests were invited to the celebration. Charles Barkley was one of the stars to show up.
"When I got to meet him (pointing at Earnhardt Jr.), it was so amazing," Barkley said at the event. "It was cool. Every person who plays sports, I look at them as part of my family because they share something with me. What you have accomplished as a driver, for what you have accomplished with expectations, man, thank you for having me tonight."
Barkley also left Junior with some retirement advice. "You've got to find something to do," he said. "I play golf and I fish pretty much every day."