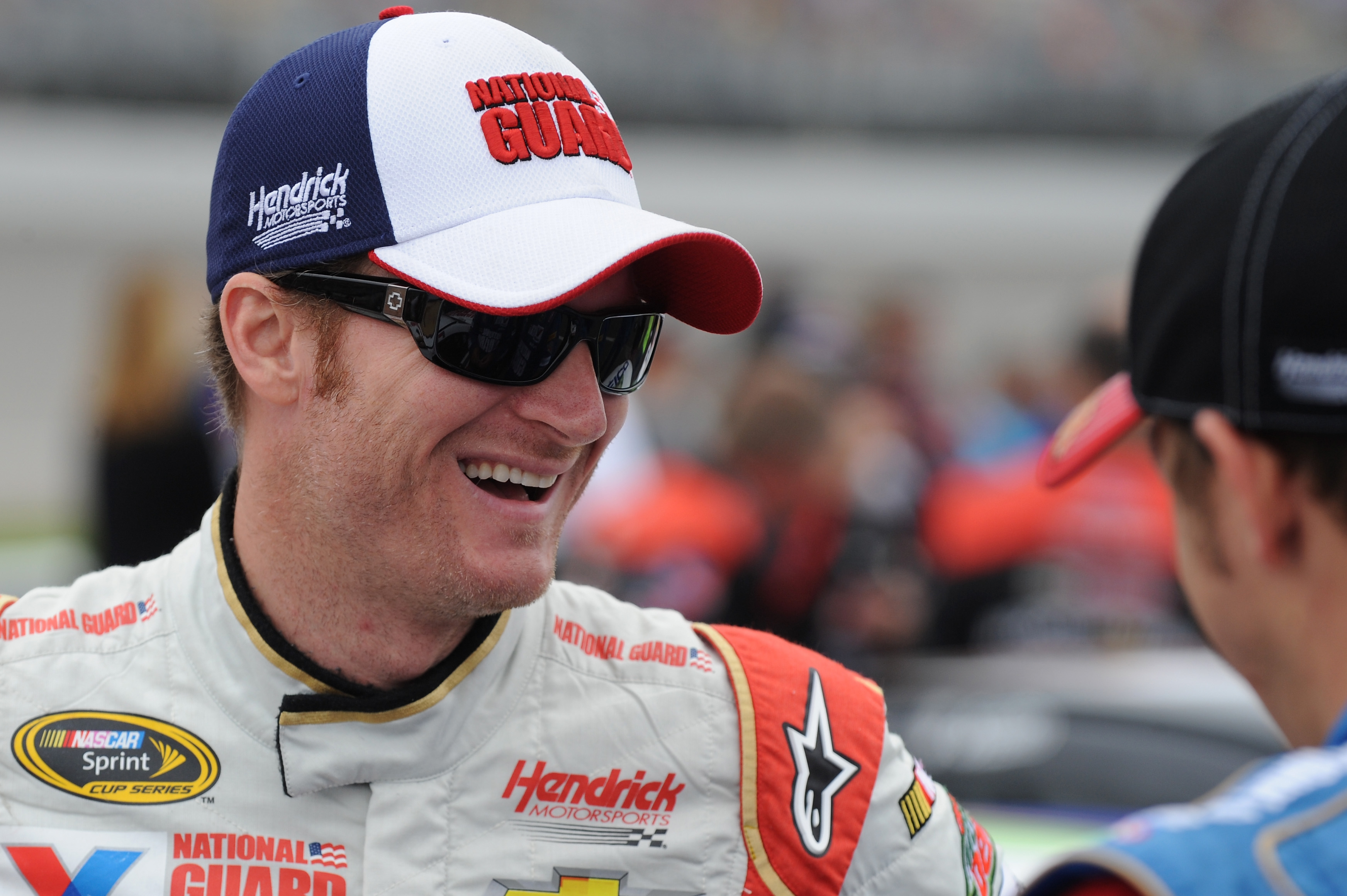 Dale Earnhardt Jr. Reveals His Party Schedule From His Early NASCAR Days
Dale Earnhardt Jr. said he loved to party long before he was married and early in his NASCAR career.
Dale Earnhardt Jr. knew how to drive. He also knew how to party. In his early NASCAR days, he had his own little party schedule, and it took up a big chunk of his week. He recently revealed what his partying days were like during an episode on the I Am Athlete podcast.
Dale Earnhardt Jr. knew how to throw a party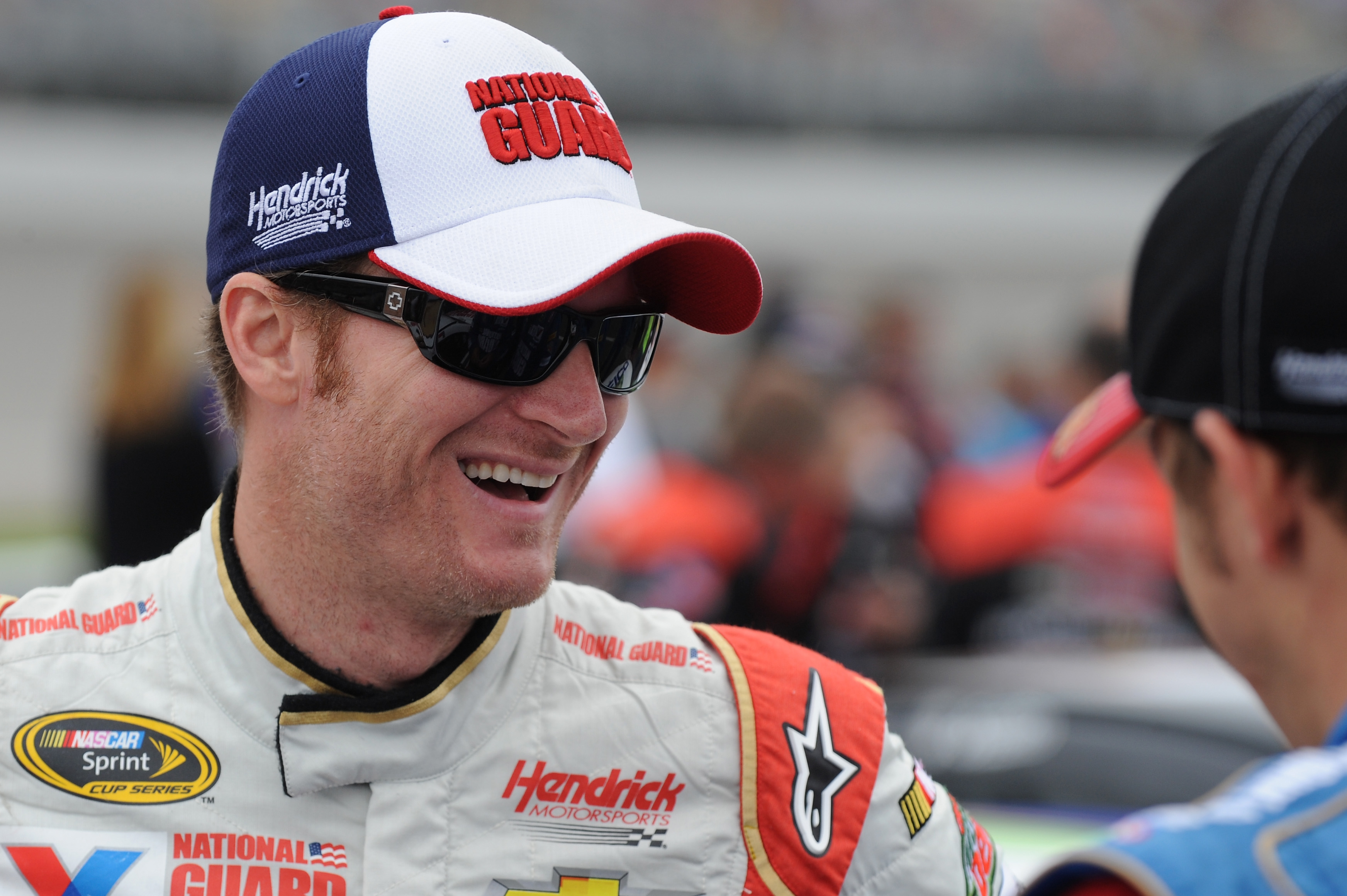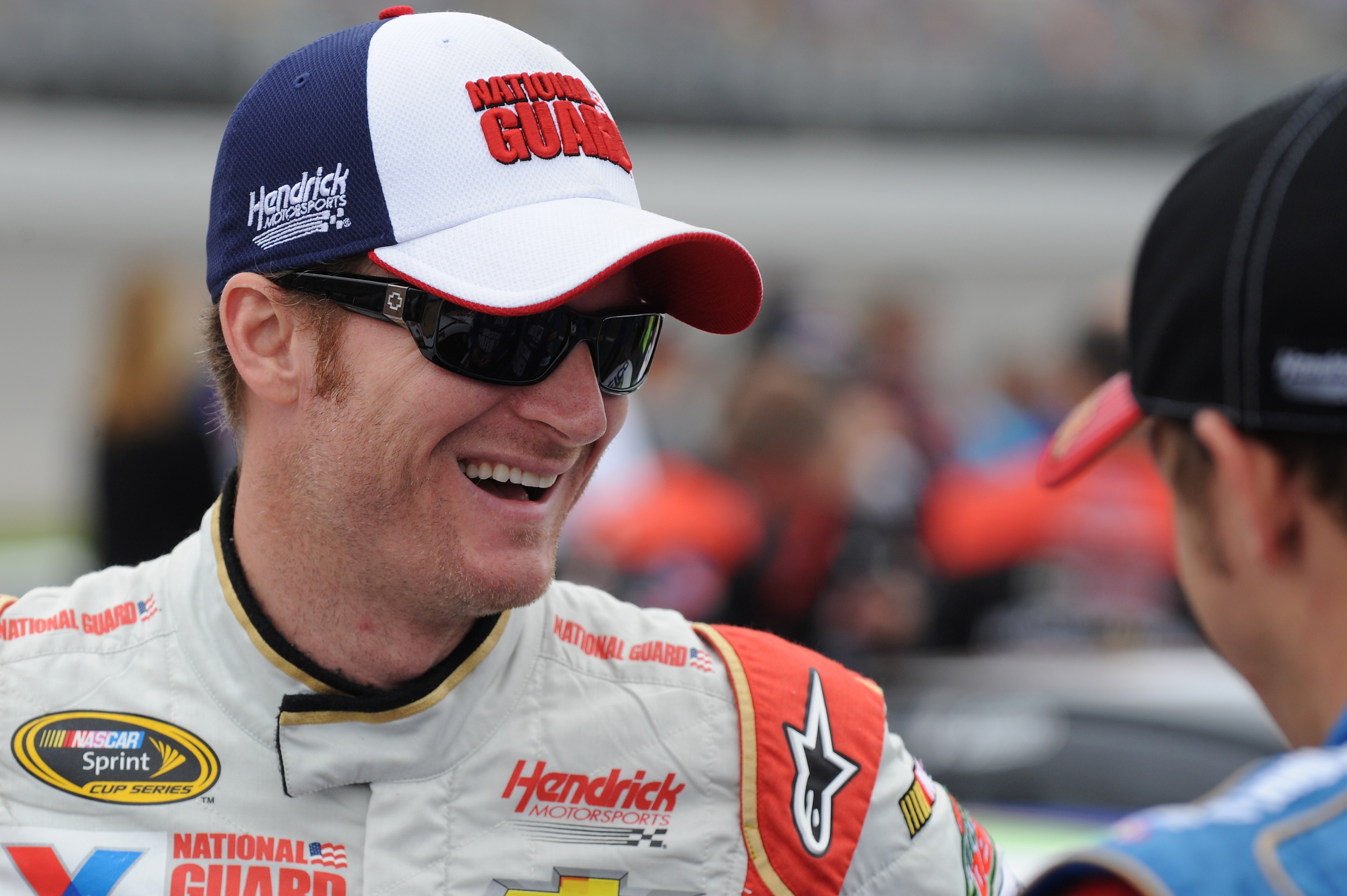 Earnhardt Jr. wasn't afraid to throw a party. He had quite a few of them during his days as a Hall-of-Fame NASCAR driver. Some were relaxing. Some resulted in injury. One, in particular, left another driver, Clint Bowyer, in a panic.
Bowyer, now a NASCAR analyst, remembers one night when he was at Earnhardt Jr.'s house and woke up in a theater and was unable to get out. "I run out of people to talk to and (Earnhardt Jr.) disappeared," Bowyer said on an episode of the Dale Jr. Download podcast. You can't disappear at most people's houses," Bowyer said. "When I say disappear, I mean this man is just gone. And I am stuck in this basement, looking around. I don't have a ride, I rode over there with (Kasey) Kahne. Kahne has disappeared. 
"This house is like Neverland. … This is not like a normal establishment. It's not like being at our house, right? This is being trapped and when I mean trapped, the doors no longer open."
It didn't help that Bowyer's phone was dead. "Finally, thank God, for the love of God, a landscaper comes walking by and I'm beating on the door, like 'Hey! Hey!' on the window," he said. "He's looking at me, 'What?' He comes over and opens the door and I've been released like I escaped jail."
Earnhardt Jr. admitted that adrenaline rush from racing got him in party mode
During the I Am Athlete podcast with hosts Brandon Marshall, Chad Johnson, Fred Taylor, and Channing Crowder, Earnhardt Jr. spoke about those days of partying. Crowder pointed out that Junior got married late in life and asked him if he partied all that time before he tied the knot. "Yes," Earnhardt Jr. said without hesitation. "Wide open.
"My friends, we called ourselves the Dirty Mo Posse. Mooresville is the town that we are all from and that's what we called Mooresville in high school. Everybody in high school calls it Dirty Mo. I even got branded with DMP. Long time ago. That was like four in the morning, about 12 hours of Red Bull and vodkas. Bad decisions.
"We raced. You come off that adrenaline. You get out of that car, and you're not gonna calm down. That adrenaline is gonna run all night, and so we'd go home, drink beer, listen to music, and just stay up."
Junior said the partying went on for days
Earnhardt Jr. said his partying usually lasted until Thursday when he started to prepare for the weekend race. "I'd run about as hard as I could – Sunday night, Monday night, Tuesday night, maybe Wednesday. I was more focused on partying at times.
"My sponsor was Budweiser. My car was red with Budweiser on it. I was the Budweiser guy. They were like, 'have fun. We want you to drink our product and let people know you love it.' They were involved with everything sports-wise.
"From 2001 to like 2006, it was just fun. I lived. That's for sure. I've got no regrets."