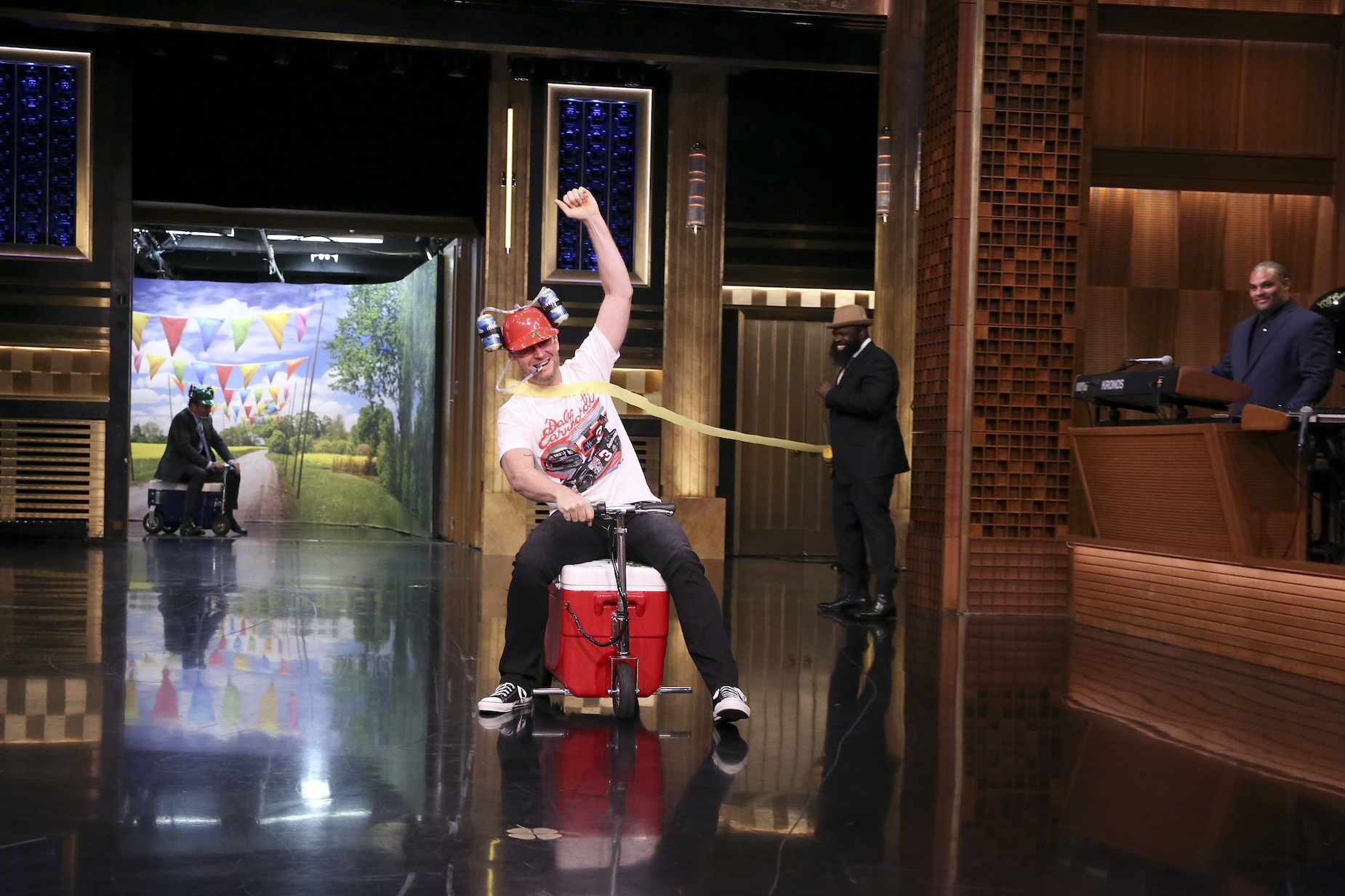 Dale Earnhardt Jr. Once Threw Such a Wild Party That the Fire Department Showed Up, Then Stayed to Join the Fun
Dale Earnhardt Jr. always knows how to have a good time, even when the fire department shows up.
During his time on the motorsports scene, Dale Earnhardt Jr. has proved to be a man of many talents. While he never reached the same heights as his famous father, he knew a thing or two about auto racing. In retirement, he's also transitioned into the media with relative ease. Beyond those more obvious talents, though, Junior also knows how to throw a party.
While there are a variety of ways to measure the success of a party, it's safe to look at fun as a (somewhat) objective measure of success. According to Earnhardt's local fire department, it seems like the celebration in question certainly cleared that bar.
Dale Earnhardt Jr. certainly knew how to had fun
When you think of a professional athlete during the season, you probably imagine them focusing 1000% on doing the best they can to succeed in the current competition. During the early days of his NASCAR career, though, Dale Jr. didn't always do that.
"It's documented, and I'll admit, in the Bud years, we had a lot of fun," Earnhardt Jr. told Graham Bensinger. "I mean, we raised hell. We'd go and party and, when we did Bud appearances, we were in bars, you know, signing autographs for fans at a bar. And if there wasn't no racing the next day, we would have beers and hang out. And when I'd come home, we had a ritual that we'd go to the bar every Tuesday. We'd go every Wednesday. We'd do back-to-back nights every week. … And when [the bar] closed, we'd come home and party."
While Earnhardt Jr. did buckle down a bit after joining Hendrick Motorsports, he's still been known to enjoy himself upon occasion. One of his early dates with his wife, for example, involved a drunken go-kart race.
Dale Earnhardt Jr. went overboard with a smoke machine, and the fire department crashed his party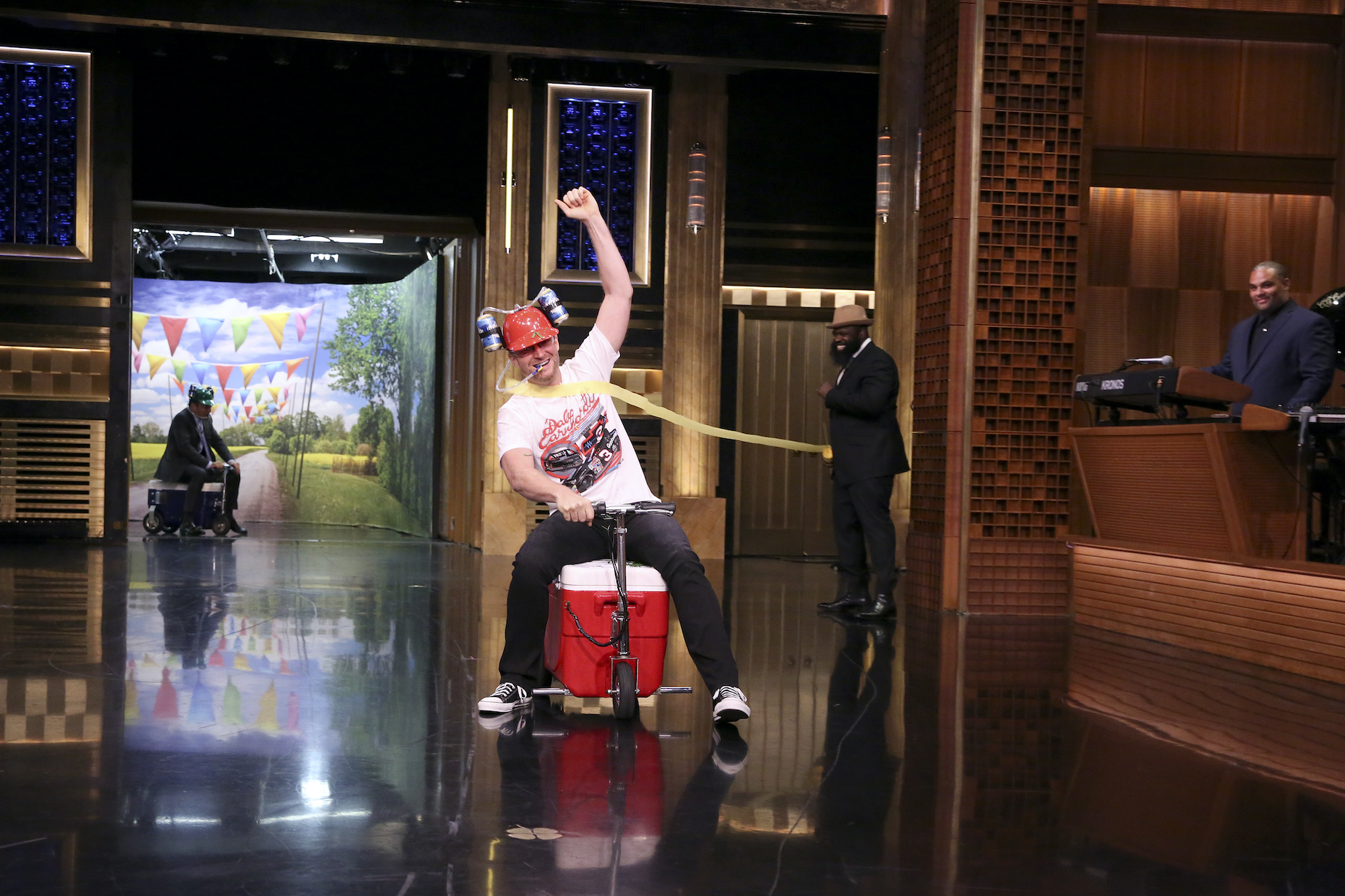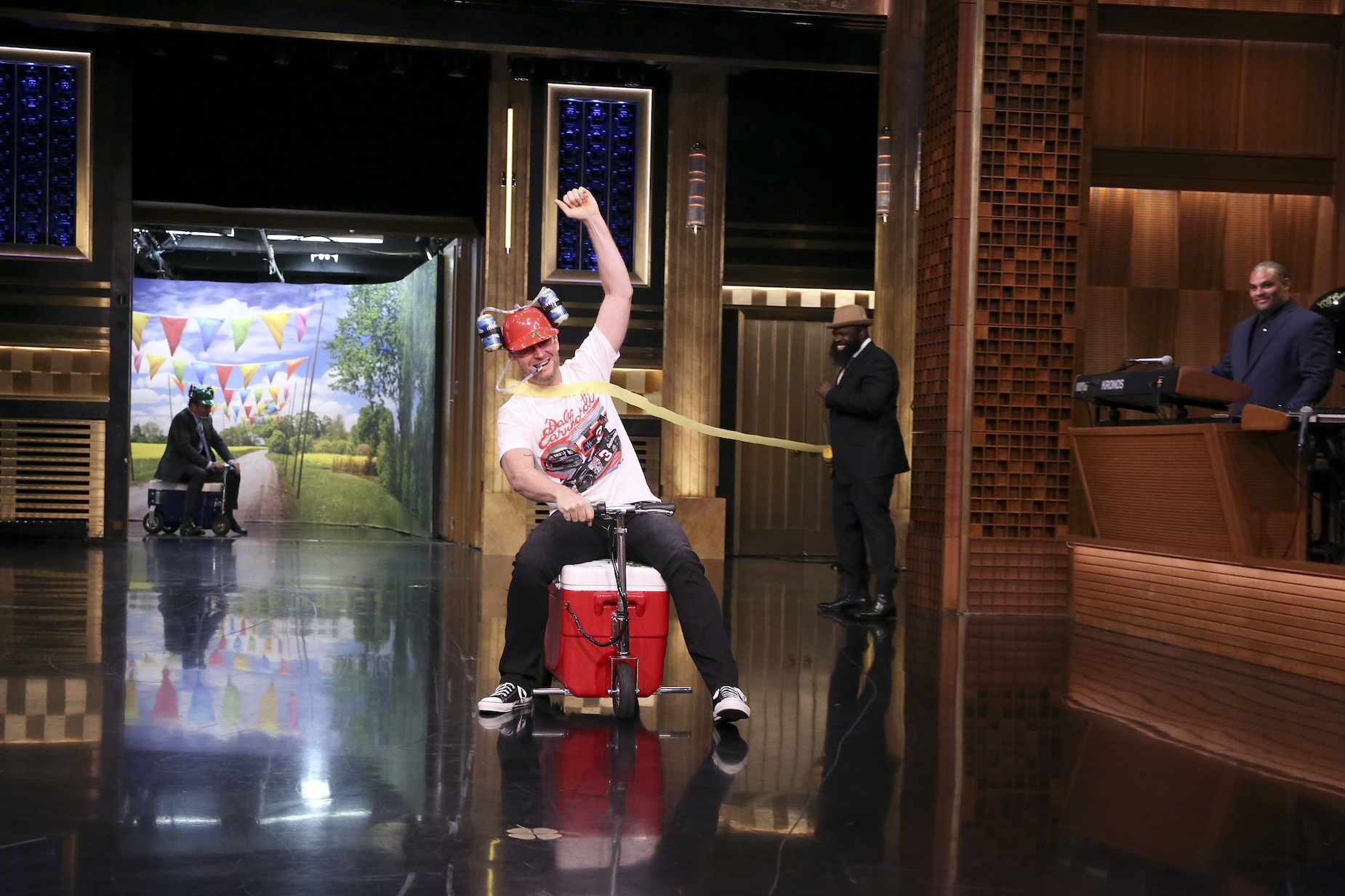 As almost anyone who's ever attended a party can confirm, sometimes things get a bit out of hand. Just ask Dale Jr. about that reality.
"We ran a little crazy with the smoke machine one night at the basement club that we had," Earnhardt explained on an NBC Sports segment. "And the fire department showed up."
Once on the scene, the authorities realized that there wasn't actually a fire. Faced with the prospect of a wild party with Dale Jr., though, they apparently decided to join the fun.
"The fire department showed up, found out it was just a false alarm because of my smoke machine, and they ended up staying the rest of the party."
Clint Bowyer has also had some encounters with unexpected party guests
Having average Joes crash a NASCAR driver's festivities may sound like something out of a sitcom, but it's apparently happened more than once. During the same NBC segment, Clint Bowyer recounted how both a taxi driver and a pizza man crashed one of his parties.
"[A taxi driver] showed up," Bowyer explained. "The cab driver comes up, goes inside, decides that he's going to clock out and stay at the party. [The fare] is in the car waiting on him. He's still inside partying. So somebody [else] got in the cab and made several laps on the go-kart track that night."
As for the pizza guy, he showed up on official business but was so impressed by the scene that he decided to join the fun. "We thought that was the coolest thing ever," Bowyer recalled. "He delivered, just quit, whatever, and stayed."
That just goes to show that fun is a universal language that transcends fame, fortune, and career choices. Whether you're a NASCAR star or a firefighter, everyone wants to have a good time.