Dale Earnhardt Never Forgot His Father Ralph, Who Died in Tragic Circumstances: 'There Isn't a Day I Don't Think About Dad'
If you mention the name Dale Earnhardt to a motorsports fan, just about everyone will tell you about a talented driver who met his untimely end in a tragic crash during the Daytona 500. The Intimidator, however, followed in someone else's footsteps. His father, Ralph Earnhardt, also made a name for himself on the NASCAR scene before dying in tragic circumstances.
Although he earned a reputation as a fearless driver with an icy glare, Dale Earnhardt was understandably shaken by the loss of his father. In fact, he once admitted that there wasn't a day when he didn't think about dad.
Ralph Earnhardt started a racing dynasty
In the world of NASCAR, the Earnhardts are quite the dynasty; it's tough to imagine stock car racing without hearing their name. The family's involvement in the sport, however, began with Ralph rather than Dale.
Although he started out in a more conventional line of work—he worked in a cotton mill—Ralph Earnhardt proved to be a natural behind the wheel. After cutting his teeth on local dirt tracks, he stepped up to the NASCAR circuit.
While NASCAR was still a far cry from the national sport it is today, Earnhardt still managed to make a name for himself. He most notably won the Sportsman Division championship in 1956; he also spent some time in the Grand National Series, competing in 50 races, but didn't find as much success there.
Beyond his on-track performances, Earnhardt also earned a place in NASCAR history for his innovations. The driver was famous for keeping his cars in top condition; as explained by the Motorsports Hall of Fame, he also "utilized tire stagger when no one else even knew what it was, built "bite" into his race cars and installed crash bars in the driver door for driver protection."
Dale Earnhardt lost his father, Ralph, in tragic circumstances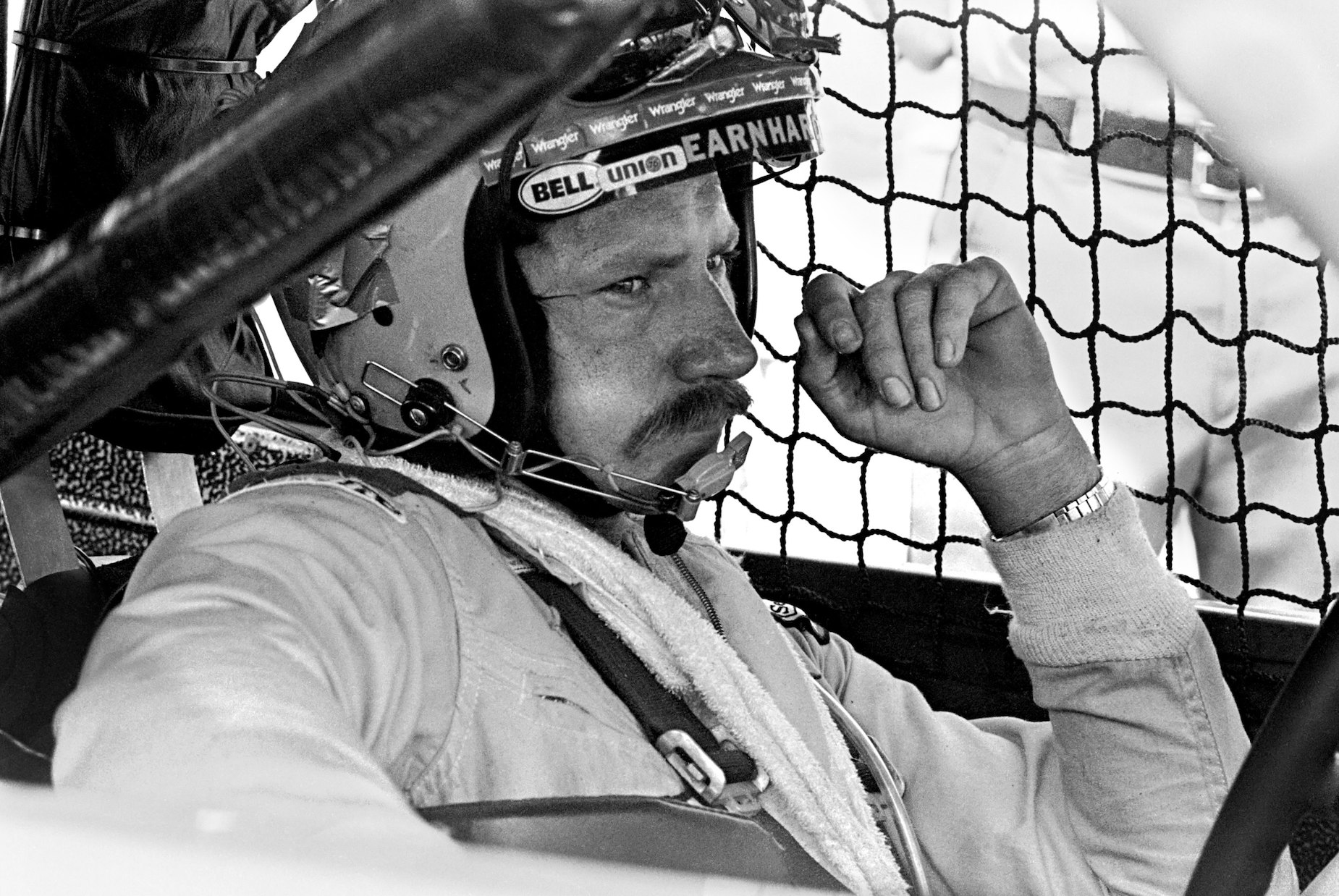 RELATED: Dale Earnhardt Sr. Terrifyingly Blacked Out on a NASCAR Track a Few Years Before His Death
While Ralph Earnhardt was a natural race car driver, he didn't get to use his talent for too long. The patriarch met his untimely end at age 45 in 1973.
While every loss is painful, the circumstances around Earnhardt's death proved to be especially tragic. "Ralph spent his spare time fixing neighborhood cars in his garage," Tom Friend explained in an old ESPN: The Magazine story. "Then, in 1973, Ralph felt chest pain as a woman was arriving to pick up her keys, and excused himself to go to the house." He never emerged, having died of a sudden heart attack.
Although some details are lost to time—some stories say Earnhardt's wife discovered the body, while others say Dale stumbled upon his father—the death came at a terrible time.
"His son Ralph Dale Earnhardt—who would become the legendary seven-time Winston Cup champion—was 22 at the time, and the death left him inconsolable," Friend continued. "His father had always harangued him for quitting the ninth grade, for blowing paychecks on new tires. And now, just as they were reconciling, just as they were racing dirt tracks together, his father was gone."
Dale Earnhardt never forgot about his dearly departed dad
RELATED: Dale Earnhardt Sr. Always Cringed at a Very Specific Compliment
When his father died, Dale Earnhardt was yet to become a NASCAR star. As he rose to prominence, though, he never forgot the man who started his racing career.
"There isn't a day I don't think about Dad," Earnhardt said in a 1994 Baltimore Sun story. "Oh, I don't ponder it all the time, but he is always there. My dad is my hero. Everything I am is because of who he was and what he taught me."
Without knowing how Ralph would have reacted, it's safe to assume that Dale Earnhardt's career was a fitting tribute to his late father. If nothing else, it seems like the original Earnhardt would have appreciated how the Intimidator took care of business.
"He'd root and gouge for every position," Ned Jarrett said of Ralph, according to a Daily Press story. "He never gave up, never quit racing hard. Clean, but hard… most of the time, anyway."
If you ever watched Dale Earnhardt drive, it sounds like he learned a thing or two from his dad.