Dale Jarrett Traded Aiming for British Opens and The Masters for 3 Daytona 500 Victories
Television viewers have become accustomed to listening to Dale Jarrett's analysis of NASCAR Cup Series races. Had he gone down the path that his career seemed to be leading him, he might be commentating these days on the British Open or The Masters, perhaps after winning some of the biggest events on the PGA Tour.
Dale Jarrett put up top-notch racing credentials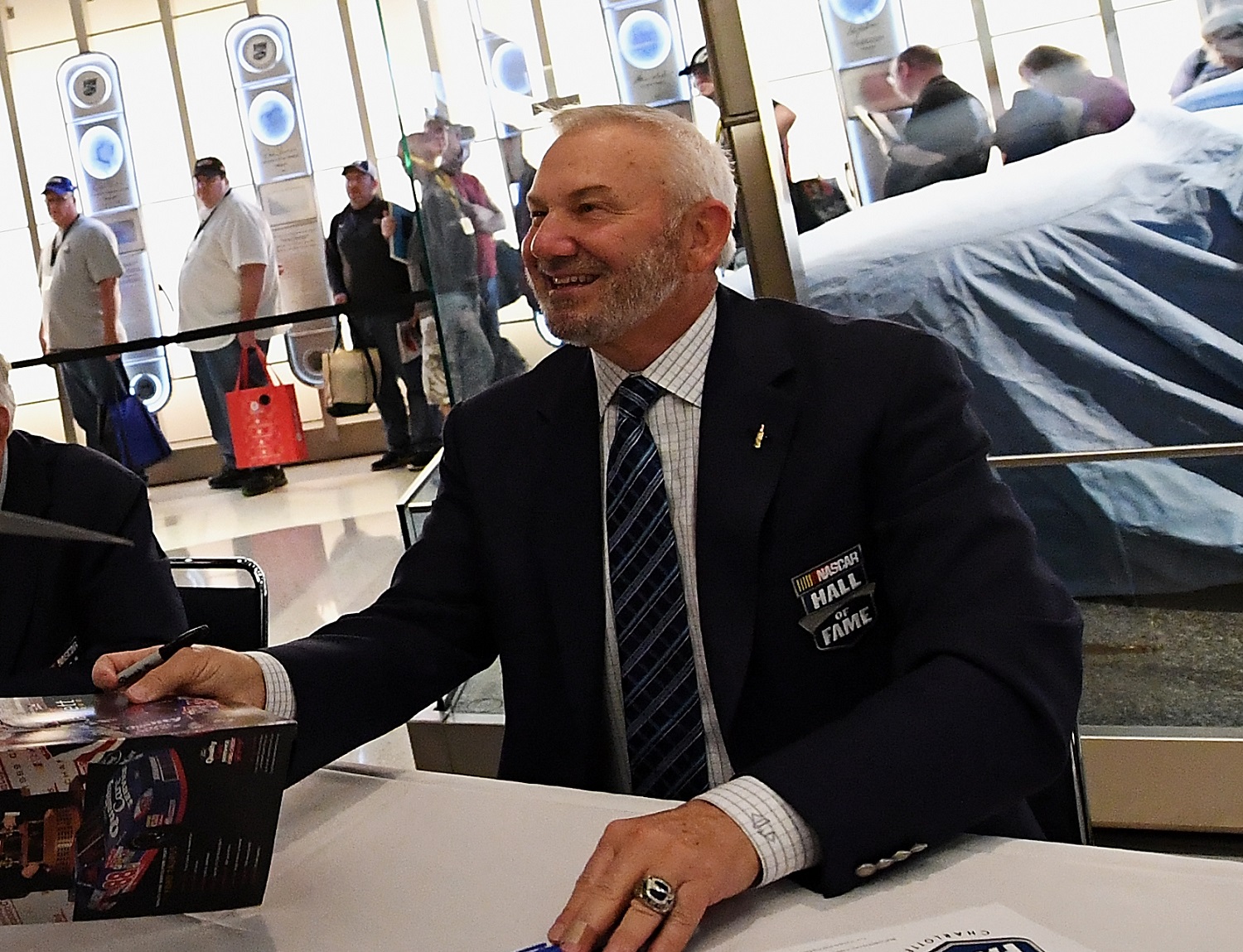 Younger race fans know Jarrett primarily because of his role calling NASCAR Cup Series races on NBC. However, Jarrett was an accomplished competitor who won 32 races in the sport's top series from 1984-2008. That included victories in 1993, 1996, and 2000 in the Daytona 500, the biggest NASCAR stage of all.
Along the way, he drove for huge names like the Wood Brothers, Joe Gibbs, and Robert Yates in a case of going into the family business. He is the son of Ned Jarrett, who won 50 Cup Series races from 1953-66 and the season championship in 1961 and '65.
If not for that, the younger Jarrett could easily have spent his Sundays playing 18 rather than driving toward checkered flags and his place in the NASCAR Hall of Fame.
Jarrett was an accomplished young golfer
Dale Jarrett told PGATour.com that his first golf club was a 2-wood that his father broke. Mechanics in his father's shop refurbished when he was about 8 years old. He made enough progress to get down to a near-scratch golfer and even attracted a scholarship offer from the University of South Carolina after taking a one-stroke lead into the final hole of his state tournament.
He keeps the old 2-wood in his office.
"I love golf in so many ways," Jarrett said in the 2017 interview. "It's a lot like racing, even though a lot of people probably think two things couldn't be more different because you are driving 200 miles per hour."
Jarrett admitted that he would have been more inclined to take the golf scholarship if he had found the academic aspect of school more interesting.
A $35 race prize firmed up his career choice
Jarrett cashed his first racing check as a 20-year-old at a track that his father used to manage. He drove a Limited Sportsman ride built by two high school friends, started last in a 24-car field, and won $35 for finishing ninth.
That led to a conversation with his father.
"I went up and told him, 'Look, I don't know how I'm going to do this, but this is exactly what I've been looking for and what I want to do,'" he told the website. "That was from one 25‑lap race that I decided this is for me and this is what I want to do." 
Jarrett found enough sponsors to back him in 1982 in what is now the Xfinity Series. He started full-time Cup Series duty in 1987 and won for the first time in 1991. The three Daytona triumphs followed over the next decade. In all that time, he was seldom far away from his golf bag, and he played in pro-ams with the likes of Arnold Palmer and Phil Mickelson.
Jarrett said his first love made him a better professional driver because he was solely responsible for decisions on the golf course, a necessity behind the wheel of his car.
"It's not someone else's fault if you crash and make a bad decision," he said.
All stats courtesy of Racing Reference.