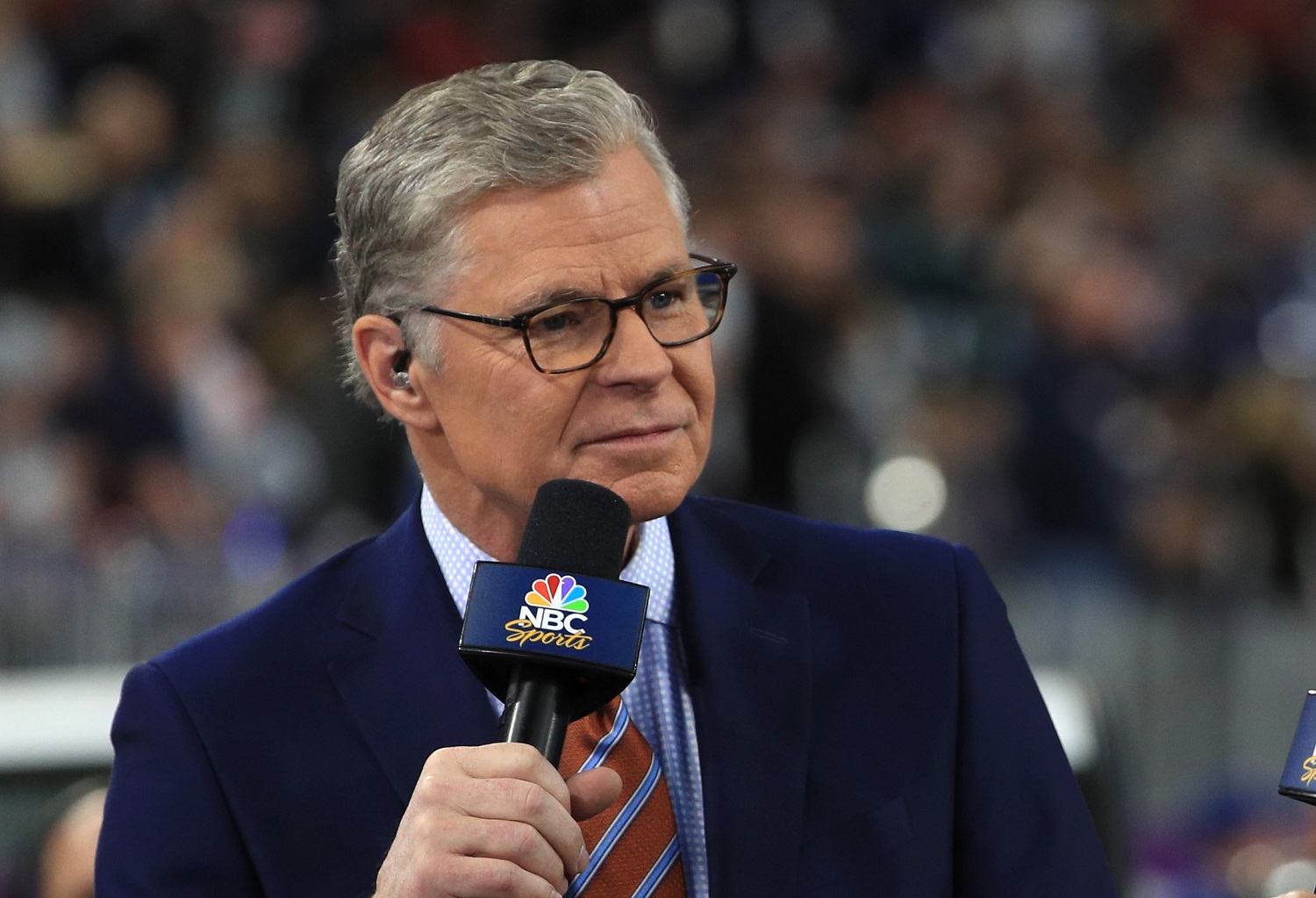 Dan Patrick Owes His ESPN Success to the Network Being Unable to Control Chris Berman
Dan Patrick says he and Keith Olbermann took a cue from Chris Berman, against corporate wishes, in making ESPN's 'SportsCenter' more entertaining.
When Scott Van Pelt launched a revamped SportsCenter on ESPN in September 2015, he made Dan Patrick his first guest. Patrick and Keith Olbermann turned the network's cornerstone show into something special a generation earlier with smart, funny writing. Their style was anathema to what the executives wanted SportsCenter to be.
More than two decades later, Patrick has explained what inspired the pair to flip the show from milquetoast to must-see.
Dan Patrick logged one of the longest runs as an ESPN 'SportsCenter' host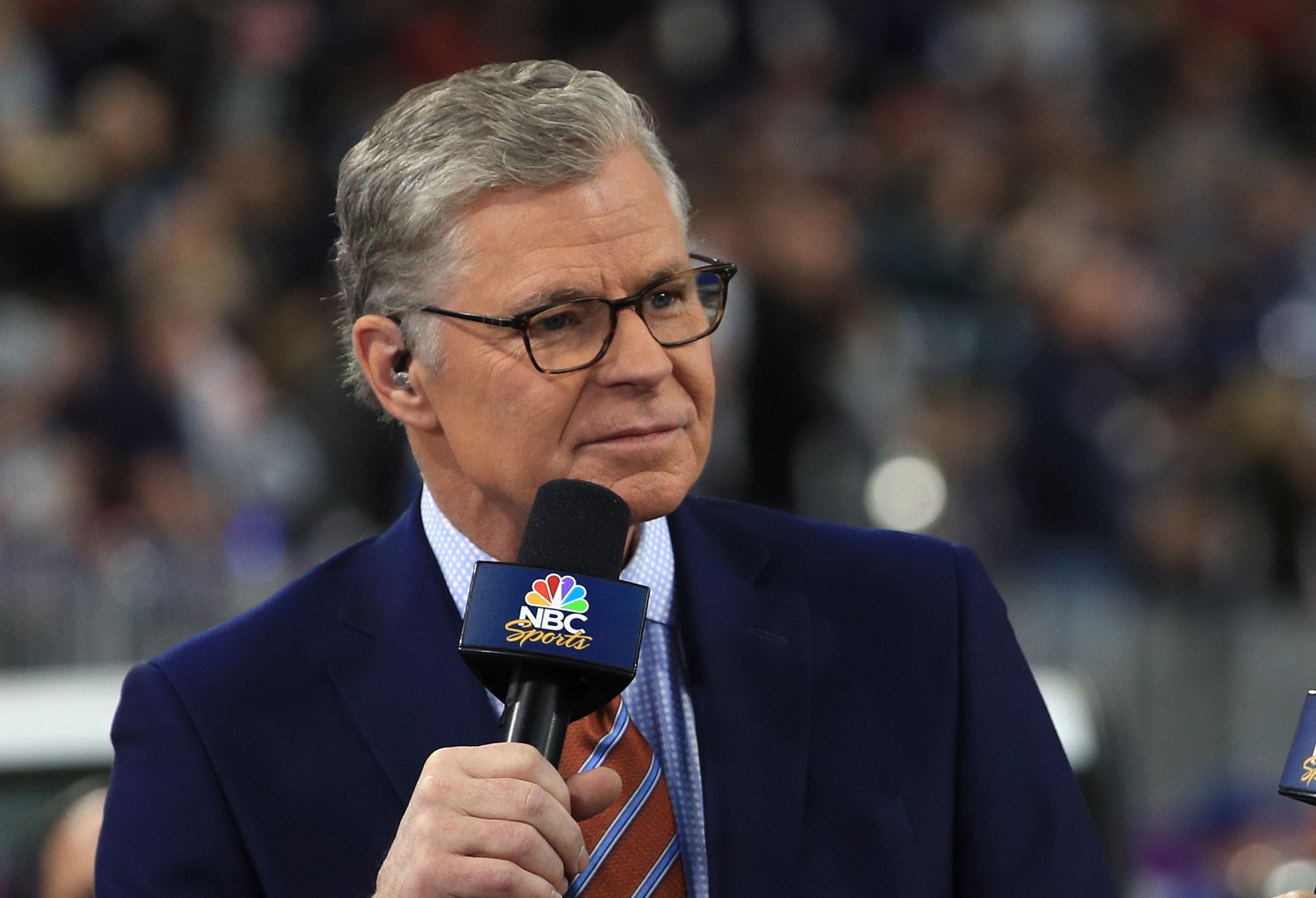 Patrick has enjoyed a long and successful career in broadcasting following his graduation from the University of Dayton. He came to sports fans' attention as a
SportsCenter anchor, a grinding job because of the nightly deadline pressure of wrapping up the scores and news.
Patrick lasted there from 1989 to 2006, and his long-running partnership with Olbermann made SportsCenter the show of choice for man sports fans. They were talented writers who knew when to play it straight and when to have fun with highlight recaps by injecting cultural references, however obscure.
Patrick also hosted a radio show in his later years at ESPN before leaving to launch his own syndicated radio program. He moved up a notch on the TV side by signing with NBC in 2008 to co-host Football Night in America on Sundays and handle studio duties during Olympic coverage. He left in 2018 to concentrate on his radio show.
Dan Patrick and Keith Olbermann followed Chris Berman's lead
Chris Berman joined ESPN in 1979, just a month after the cable sports network launched in Bristol, Connecticut. By the time Patrick arrived, Berman was a huge name in the industry with his trademark being his quirky nicknames for athletes. Because of his stature, Berman got away with such stuff on the air as network executives discouraged other personalities from following suit.
Patrick and Olbermann decided they would be the anchors to push the envelope.
"Chris was the reason why ESPN was ESPN," Patrick told retired NFL player Morten Andersen on his Great Dane Nation podcast on VegasInsider.com. "Without Chris, there is no ESPN, but they didn't want anybody else to be like that because they couldn't control Chris. He was that popular. And I remember we thought, 'It's 11 o'clock at night. Are the bosses up even listening, watching?' And we would say things that only seven people, 12 people, five people knew. But it was such a morale booster.'
In doing so, just about no one was off-limits. That included their bosses at ESPN.
"If people remember the show Leave It to Beaver, Eddie Haskell was always the guy who was trying to stir things up. We were trying to be Eddie Haskell and trying to get away with everything. And then you see your bosses the next day and you're like, 'Hello, Mr. Eaton, how are you?' … Meanwhile, we were probably making fun of them the night before."

Dan Patrick
He found stardom and didn't even know it
Andersen asked Patrick about how he and Olbermann realized that they had finally made it. Patrick said the two anchors were among the last to know because their Bristol, Connecticut, studio was so far off the beaten path.
"We didn't know if anybody was watching, who was watching," Patrick said. "And I think the first time I realized that was the actor Bill Murray reached out. Jerry Seinfeld said that he used catchphrases when he would be on the set of Seinfeld. (I) felt like there were just things where you go, 'Oh, my God, there are people out there actually watching.' But we didn't know that."
Patrick mentioned appearing on the cover of TV Guide with Olbermann and the pair nearly hosting Saturday Night Live. It was a chaotic but fun time, especially since he wasn't far removed from wondering if he could make it in broadcasting.
"I'm just thinking it wasn't long ago that I didn't even know if I was going to continue this path, if I was going to be able to be a sportscaster," he said. "And here I am. My dream is realized."
Like Sportscasting on Facebook. Follow us on Twitter @sportscasting19.