D'Angelo Russell Reveals the Major Reason Why He Joined the Golden State Warriors
During NBA free agency, there were plenty of big moves. While Kawhi Leonard and Paul George teaming up in Los Angeles might have grabbed most of the headlines, the Golden State Warriors made plenty of news. After losing Kevin Durant in free agency, the club picked up D'Angelo Russell as part of a sign-and-trade deal.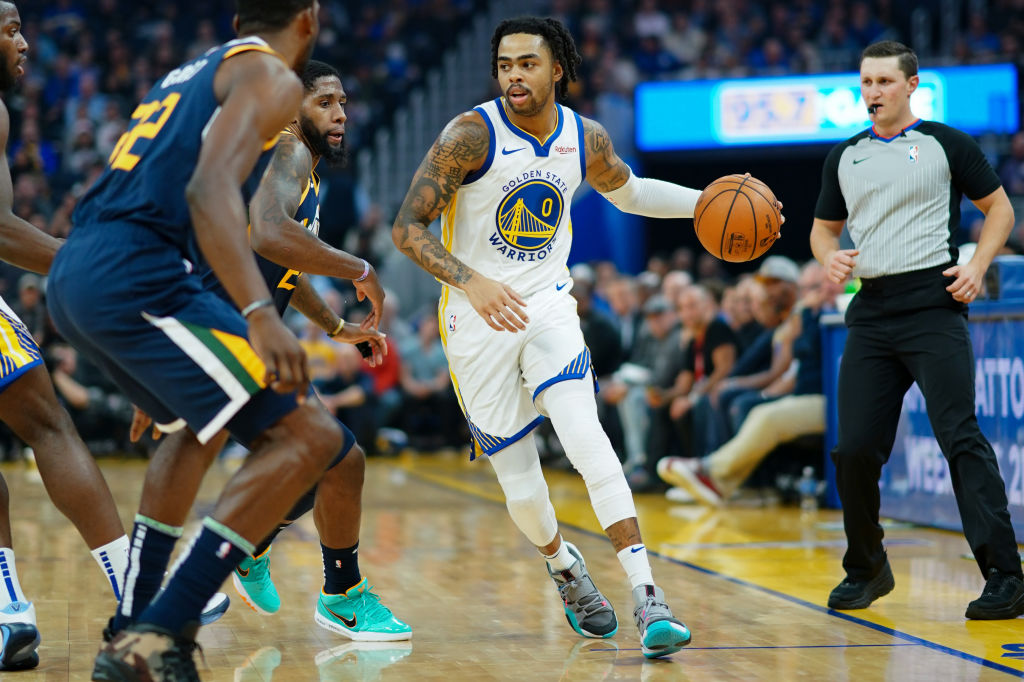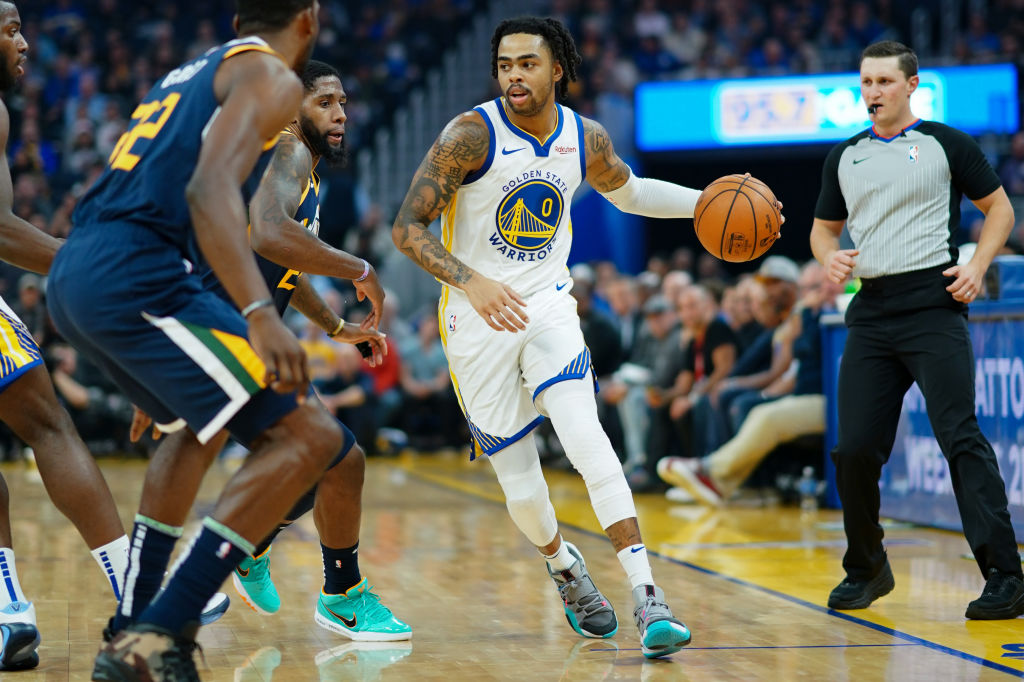 After playing 10 games in Golden State, however, the guard explained his offseason thought process. There was actually one unusual reason that helped Russell chose to join the Warriors.
D'Angelo Russell's basketball career
After playing his high school ball alongside Ben Simmons, D'Angelo Russell enrolled at Ohio State. He played one season with the Buckeyes, averaging just over 19 points per game and earning All-American honors, before declaring for the NBA draft.
The Los Angeles Lakers selected Russell with the second overall pick of the 2015 NBA draft. While the guard's first professional season wasn't as prolific as his year in Ohio, he didn't look out of place in the NBA; he finished the year averaging 13.2 points a game and secured a spot on the NBA All-Rookie Second Team.
Despite some nagging injuries, Russell improved during his sophomore season; after the year concluded, however, he was traded to the Brooklyn Nets. After having knee surgery during the 2017-18 campaign, the point guard's upward trajectory continued. He averaged 21.1 points per game during 2018-19, earning a place on the All-Star team. His time in Brooklyn, however, was coming to an end.
Choosing the Golden State Warriors
At the end of the 2018-19 NBA season, the Nets qualified D'Angelo Russell, making him a restricted free agent. When Kevin Durant and Kyrie Irving moved to Brooklyn, however, the guard became expendable.
While most expected Russell to move to Minnesota and link up with Karl-Anthony Towns, the guard had other ideas. He chose to join the Golden State Warriors in a sign-and-trade deal. While playing with Steph Curry and Klay Thompson is a tempting prospect for any player, Russell had another motivation.
Russell recently revealed that the weather was a deciding factor in heading to California rather than Minnesota. "When this opportunity came, the weather is way better, so that helped me," he told Chris Hine of the Minneapolis StarTribune. "I did my first winter in New York, and that was tough," Russell said. "So to get the opportunity to go somewhere where it's warm again, I think that played a major part in my plan."
D'Angelo Russell isn't alone in his decision making
While it might seem a bit strange that D'Angelo Russell made his decision based on the weather, it actually makes sense. Professional athletes may work in unusual jobs, but they're still employees; they're perfectly entitled to make decisions based on their personal life and preferences.
Kawhi Leonard, for example, wanted to go home after playing several seasons in San Antonio and Toronto. While Jadeveon Clowney found a new home on the field in Seattle, he's still not sold on the Pacific Northwest's weather. They're both freakish athletes, but they aren't robots.
D'Angelo Russell spent four seasons in the NBA without having a say in where he lived and worked. Now, he can finally enjoy the warm weather of the Golden State.