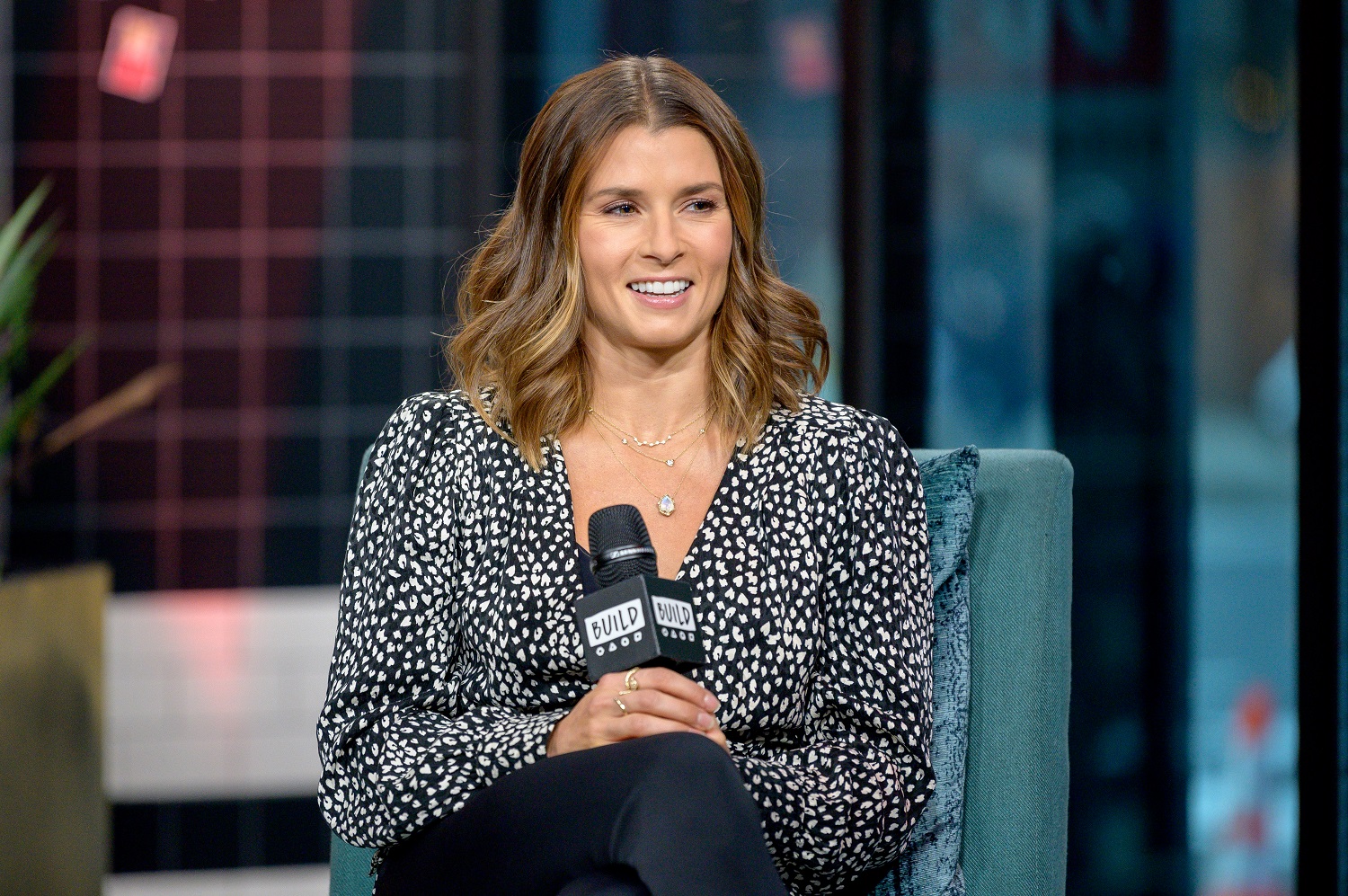 Danica Patrick's Prescient 2016 Prediction Nearly Nailed This Year's NASCAR Cup Series Championship 4 Results
When asked five years ahead of time to predict the 2021 NASCAR Cup Series champion, Danica Patrick picked three of the four drivers who competed in the Championship 4.
Article Highlights:
Auto racing writer Jeff Gluck asked drivers in 2016 to predict the 2021 NASCAR Cup Series champion
Danica Patrick named four candidates to win, and three of them made it to the Championship 4
Kyle Larson and the three other leading vote-getters have all won titles since 2018
She's no Tony Romo, but Danica Patrick is another athlete who has found a career in broadcasting following retirement. Patrick, a former IndyCar and NASCAR driver, helped cover Formula 1 at Circuit of the Americas last month after previously analyzing the Superstar Racing Experience for CBS over the summer.
As Romo demonstrates weekly, a good analyst explains what the viewer is seeing and offers insight into how it happened. Patrick has displayed that skill on the air, but her work there pales in comparison to a bit of analysis she did long before the just-concluded NASCAR Cup Series season.
Critics like to malign Danica Patrick for her driving record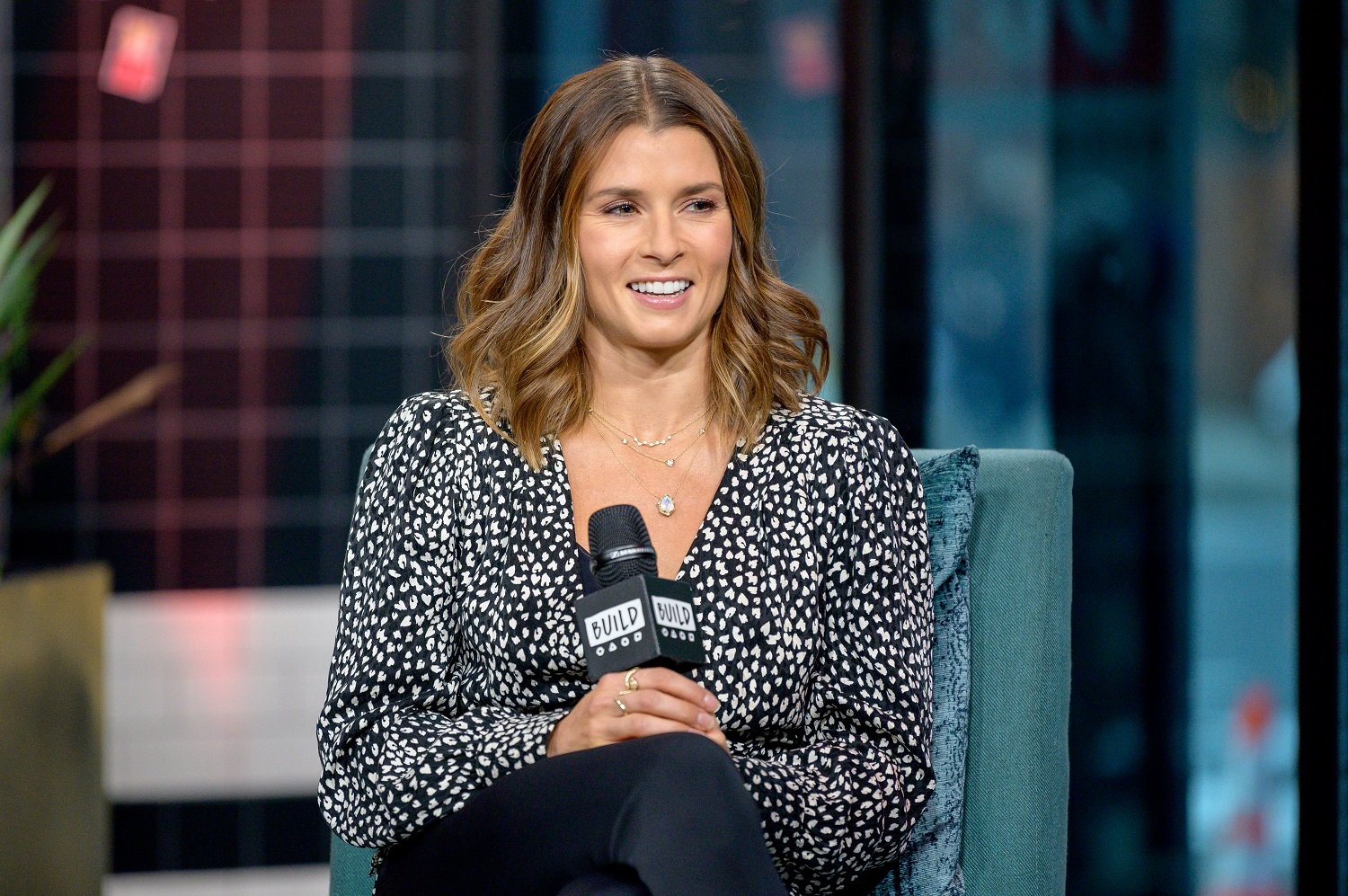 Danica Patrick left full-time competition after the 2017 season at the age of 35. That's on the young side when it comes to retiring from the sport, and she likely could have pulled together sponsorship money to continue competing. Instead, she entered the Daytona 500 and Indianapolis 500 in 2018 and then called it quits.
She finished 35th and 30th, respectively, in those races, closing the books on a career in which she won once in 116 IndyCar starts and never took a checkered flag in 252 NASCAR races. Those are numbers that her detractors consistently point to in discussions of Patrick's career.
On the other hand, nitpicking her work as a race analyst is a bad move. After Hall of Fame driver Tony Stewart and Ray Evernham launched the Superstar Racing Experience, CBS paired Alan Bestwick and Patrick in the broadcast booth.
Bestwick is a veteran of race announcing and steady in the job. Patrick was a relative newcomer but proved to be a pleasant surprise. Besides lending the expected expertise from a driver's perspective, she was genuinely funny at times, which was in tune with the spirit of the IROC-like SRX series.
Danica Patrick nearly nailed the 2021 NASCAR Cup Series results … in 2016
Jeff Gluck of The Athletic is a veteran auto racing reporter who spends substantial time around drivers. One of his projects each season is a series of Q-and-A's with drivers in which he mixes serious questions with offbeat inquiries.
Back in 2016, one of the staples of the "12 Question" interviews was to ask participants who they thought would win the NASCAR Cup Series championship five years down the road. Most of the interview subjects limited themselves to one or two candidates. Meanwhile, Danica Patrick took what appeared to be the wishy-washy approach by throwing out four names.
Five years later, we realize she wasn't being indecisive. Rather, she was being astute.
"Well, Denny (Hamlin) is nowhere close to done, so he's got potential there," Patrick said. "Chase (Elliott) will be five years better than he is now, and in a good car. Kyle (Larson) has been doing pretty good and Kyle Busch will still be racing, too. So probably one of those."
Larson, of course, won the title last weekend at Phoenix, and the rest of the Championship 4 consisted of Elliott, Hamlin, and Martin Truex Jr. With a break here or there, Busch could easily have been part of the quartet.
Jeff Gluck's informal survey elicited some pretty savvy answers
Danica Patrick was merely one of 13 drivers to pick Chase Elliott and eight to go with Kyle Larson (yes, Larson voted for himself). Still, her overall prognostication was excellent considering that only one other person put Denny Hamlin in the mix, and no one picked Martin Truex Jr. other than Truex himself.
Brennan Poole picked the same three future Championship 4 drivers, but he named a rather generous seven drivers during his Q-and-A.
There were some other fun nuggets in Jeff Gluck's survey:
Gluck posed the same question in 2010, asking participants to identify the 2015 Cup series champion. Brian Scott got it right by projecting Kyle Busch's triumph, then correctly pegged Larson's triumph five years before it happened.
The four drivers receiving the most votes have scored the four most recent championships: Joey Logano (2018), Busch (2019), Elliott (2019), and Larson.
The biggest miss on the list was Erik Jones. Veterans Kyle Busch and Jimmie Johnson were among the four participants picking Jones as the 2021 champion. Jones has won two Cup Series races since, but he has never finished higher than 15th in season points.
Like Sportscasting on Facebook. Follow us on Twitter @sportscasting19.