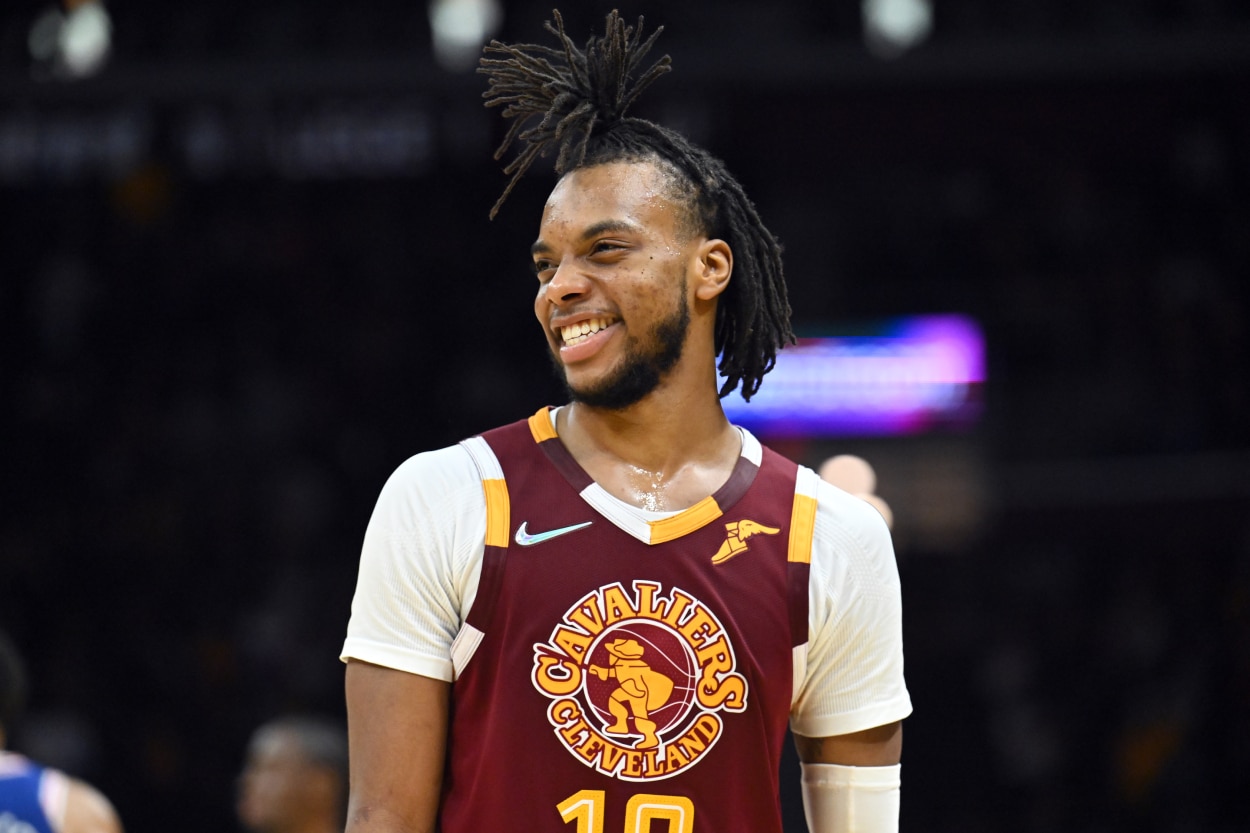 Darius Garland's Massive Extension Can Help Him Become the No. 1 Point Guard in Cavs History
Darius Garland recently signed a massive contract extension with the Cleveland Cavaliers, and the All-Star can now become the greatest point guard in franchise history.
The Cleveland Cavaliers have their core locked down for the foreseeable future.
After signing center Jarrett Allen to an extension last offseason, the Cavs agreed to the largest contract in franchise history this weekend with All-Star point guard Darius Garland.
If you didn't watch Cleveland much last year, you might wonder whether the team is overpaying for Garland's services. But the Vanderbilt product deserves every penny he is about to make, and he can become the greatest point guard in Cavaliers history during this upcoming contract.
Darius Garland's new contract can make him the greatest point guard in Cavs history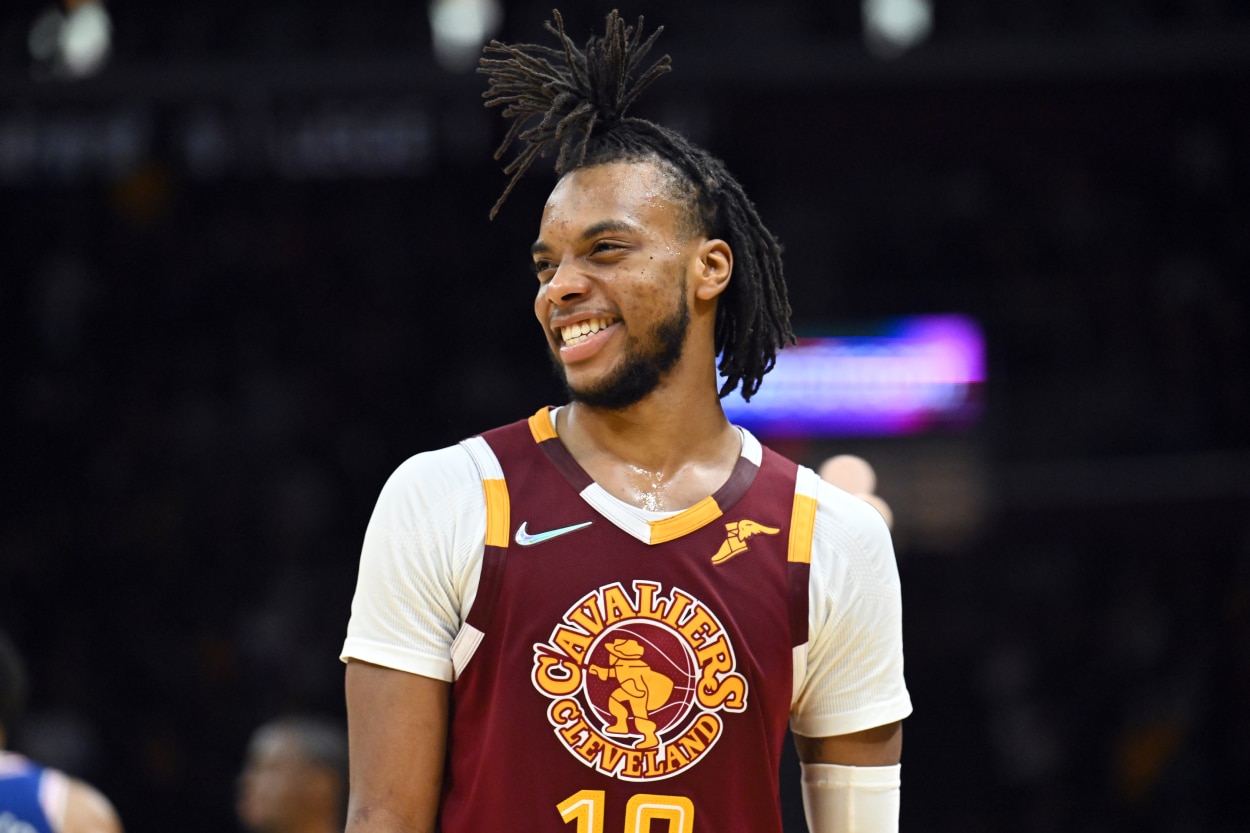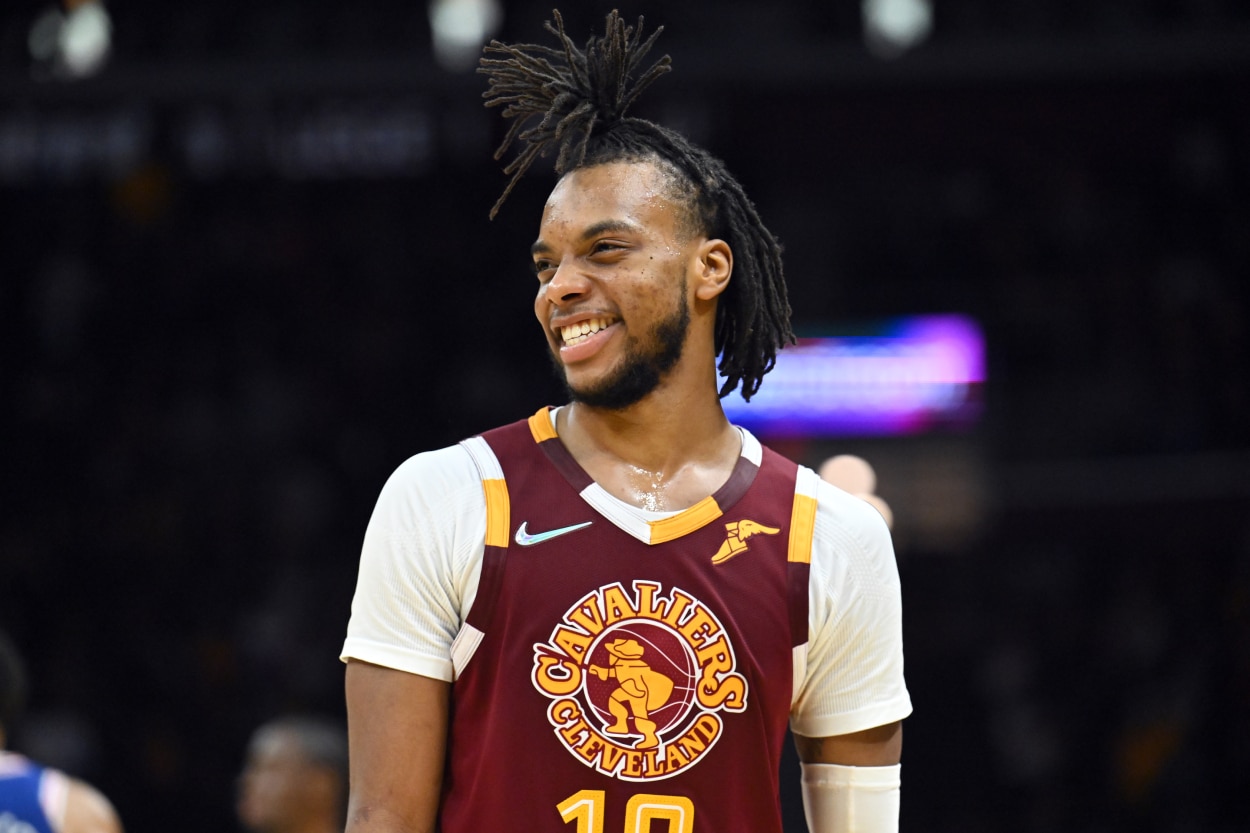 According to ESPN's Adrian Wojnarowski, Darius Garland and the Cavs agreed to a five-year, $193 million extension this weekend that could be worth up to $231 million. It has him tied to Cleveland through 2027-28.
And if Garland continues developing at the rate he has through his first three years, he can become the top point guard in Cavs history.
The son of former NBA player Winston Garland made a significant jump in his second season, averaging 17.4 points and 6.1 assists after recording 12.3 and 3.9 as a rookie. However, he rose to stardom in 2021-22.
Garland averaged 21.7 points and 8.6 assists last season on 46.2% shooting. He also made 38.3% of his three-pointers and recorded 1.3 steals per game. DG earned his first career All-Star selection.
The Cavs, in turn, had a breakout campaign this past year, going 44-38, and it was because the offense ran through him. It flowed significantly better whenever he was on the court because he knows how to find his teammates in ideal positions (his assist numbers prove that) but can also score whenever he wants. In fact, when Cleveland was battling injuries during the season's final stretch, Garland averaged 25.2 points and 9.3 assists in his last 24 games.
So, can he really become the team's best point guard ever during this contract?
Yes, and this shouldn't be much of a hot take.
The greatest players to play the position for the Cavs are probably Kyrie Irving, Mark Price, Terrell Brandon, Mo Williams, Lenny Wilkens, Walt Frazier, and World B. Free.
Williams, Wilkens, Frazier, and Free all played in Cleveland for less than four seasons. So, should Garland stay through his entire contract, he will beat them by the length of his tenure alone.
That leaves us with Irving, Price, and Brandon. The latter spent six seasons on the Cavaliers and was a two-time All-Star. However, he averaged just 9.3 points and 4.1 assists through his first four campaigns. He only had two impressive seasons, and Garland still had better numbers in 2021-22 than Brandon did in either of those years.
Irving, on the other hand, will always have a special place in the hearts of Cleveland fans, considering his role in the Cavs' 2016 championship. And he could go down as one of the greatest point guards ever. But the way he ended his six-year tenure with the team doesn't help his case, and he's more of a scorer. Irving, who earned four All-Star selections in The Land, only averaged over 6.0 assists in one season with the Cavaliers. Garland is developing into a scorer, but he's a natural facilitator. His ability to see the entire floor is why the the offense runs more smoothly with him on the court.
Lastly, Price played on the Cavs for nine seasons and earned four All-Star selections, but he never averaged 20.0 points in a season.
If Garland plays out his entire contract, he will have a longer Cavs career than everyone on this list but Price. And if he continues to post similar numbers as to what he did last year, the 22-year-old will simply just have better scoring statistics than Price did in Cleveland.
Darius Garland developed into one of the league's top young players this past season. Now, he can become the greatest point guard in Cavs history.
Stats courtesy of Basketball Reference