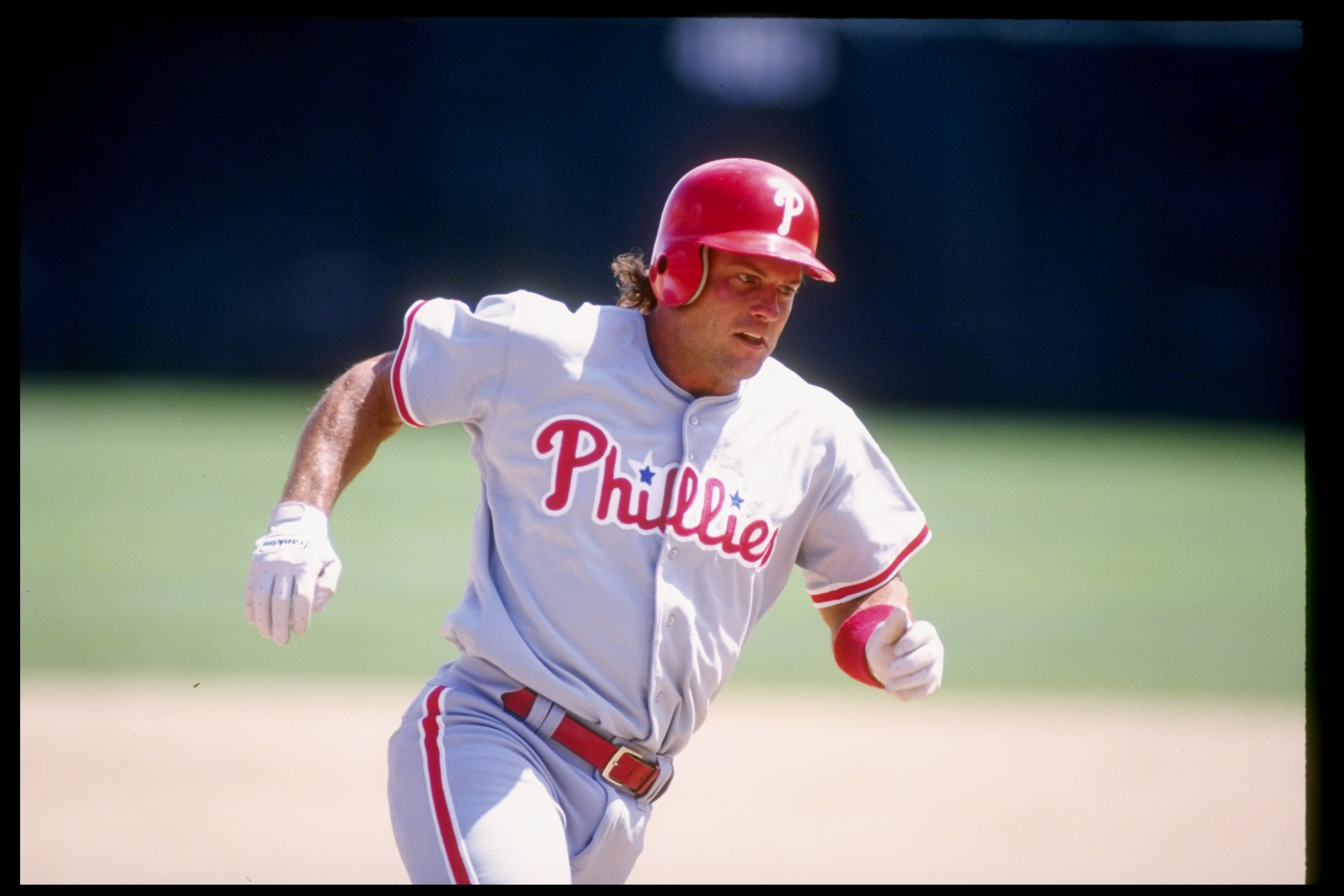 Darren Daulton's Tragic Death Sparked Concern Over Link Between Cancer and Baseball
It could just be pure coincidence, but there might also be something to it. Former Philadelphia Phillies catcher and fan-favorite Darren Daulton died of brain cancer in August of 2017. He was just 55 years old. Daulton is one of many former Major League Baseball players who have died of glioblastoma at a relatively young …
It could just be pure coincidence, but there might also be something to it. Former Philadelphia Phillies catcher and fan-favorite Darren Daulton died of brain cancer in August of 2017. He was just 55 years old. Daulton is one of many former Major League Baseball players who have died of glioblastoma at a relatively young age. He's also one of four Phillies who played their home games at Veterans Stadium to die from the aggressive form of brain cancer.
Darren Daulton's baseball career
Darren Daulton was drafted out of Arkansas City High School by the Philadelphia Phillies in the 1980 MLB draft. He was selected in the 25th round. For the first five years of his big-league career, he was primarily a backup, never appearing in any more than 58 games in any one season.
In 1989, Daulton became the regular starting catcher but was having his struggles at the plate. In 131 games, Daulton finished the season with a batting average of .201 and it didn't get a whole lot better. During the 1991 season, Daulton hit .196 in 89 games. Daulton broke out during the following season. He was selected as an MLB All-Star after hitting .270 and led the league with 109 RBIs to go along with 27 home runs.
During the 1993 season, the Phillies made the World Series and Daulton made a return trip to the MLB All-Star Game when he smacked 24 homers and drove in 105 runs. He hit .257. Daulton was a three-time all-star and finished his 14-yer career with 137 home runs. In 1997, he was traded mid-season to the Florida Marlins where he won a World Series.
The death of Darren Daulton
Darren 'Dutch' Daulton was diagnosed with cancer in 2013. He underwent a pair of surgeries to remove two brain tumors. A month later, Daulton was diagnosed with glioblastoma, a highly malignant form of brain cancer, according to ESPN. In 2015, Daulton announced he was cancer-free.
Daulton's cancer returned in 2017 and he died on Aug. 6, 2017, after the four-year battle with the disease. "Darren starred for one of the most memorable Phillies' teams ever in 1993," Commissioner Rob Manfred said in a statement through mlb.com. "With leadership and toughness, he personified the city that he represented for nearly his entire 14-year Major League career."
Daulton is the longest-tenured catcher in Philadelphia Phillies history at 14 years. "Those of us who were lucky enough to be his teammate lost a brother." said former teammate John Kruk.
Daulton's death raised questions
Prior to Daulton's death, Major League Baseball had a number of former players who died at a young age from glioblastoma. The Philadelphia Phillies, in particular, have been hit pretty hard. According to The New York Times, pitcher Tug McGraw (age 59), infielder John Vukovich (59), catcher Johnny Oates (58), and pitcher Ken Brett (55) all were former Phillies who died from glioblastoma since 2003.
According to The New York Times, researchers have said it's tough to prove that this is nothing more than coincidence as cancer clusters are very difficult to prove. Still, the possibility is very scary. "I'm concerned about it," said Larry Bowa, who joined the team as a player in 1970 and has spent much of his professional career here as a shortstop, manager, and coach. "It raises your eyebrows, no question. It's sort of scary."
This hasn't happened to just Phillies players. Gary Carter (57), Bobby Murcer (62), Dan Quisenberry (45), and Dick Howser (51) all died from the aggressive form of brain cancer. Brett, Howser, and Quisenberry all played/managed for the Kansas City Royals during the same time as the Phillies players. Like Philly's Veterans Stadium, Kansas City's park had artificial turf, making some question whether some chemicals in the turf played a role. Scientists, however, said they don't know of any research to support that theory.