DeMarcus Lawrence Has 1 of the Worst Contracts in the NFL and Isn't Worth His $16.9 Million Salary
When looking at how much the Dallas Cowboys pay DeMarcus Lawrence, it would be smart to assume that he is one of the best defensive players in the entire league. Lawrence got a massive contract from the Dallas Cowboys last offseason. However, when looking at Lawrence's production, is he really worth the amount of money that he is getting paid?
DeMarcus Lawrence has had two pretty good seasons
In the 2014 NFL draft, the Dallas Cowboys selected DeMarcus Lawrence in the second round. He only played in seven games in his first season and only recorded nine total tackles and no sacks. 
In 2015, though, Lawrence ended up playing in all 16 games for the Cowboys, starting in 13 of them. He racked up 55 total tackles that season to go with eight sacks. However, in 2016, Lawrence only played in nine games as he only got one sack and 11 total tackles. 
Then 2017 came as that was Lawrence's best season of his career. Lawrence earned the first Pro Bowl selection of his career that year as he recorded 58 total tackles and a career-high 14.5 sacks. Then in 2018, playing the season on a franchise tag, according to NFL.com, Lawrence earned another Pro Bowl selection as he recorded a career-high 64 total tackles to go with 10.5 sacks.
However, after getting the massive deal in 2019, Lawrence only had 45 total tackles last season and only five sacks. 
What are the Cowboys paying him?
During the 2019 offseason, Lawrence and the Cowboys agreed to a five-year, $105 million deal with $65 million in guarantees, according to NFL.com. At the time he signed it, NFL.com reported that it was the most guaranteed money ever for a non-quarterback and that the contract included the highest first-year payout for a non-quarterback. 
The Cowboys paid Lawrence an estimated $31.1 million in 2019, according to Spotrac. That was the most among defensive ends in 2019. In 2020, the Cowboys will pay Lawrence an estimated $16.9 million, according to Spotrac, which is fourth among defensive ends. Additionally, in 2020, Lawrence will have the largest cap hit among defensive ends, Spotrac estimates.
So, does Lawrence deserve all of this money that the Cowboys are paying him? 
Lawrence has one of the worst contracts in the NFL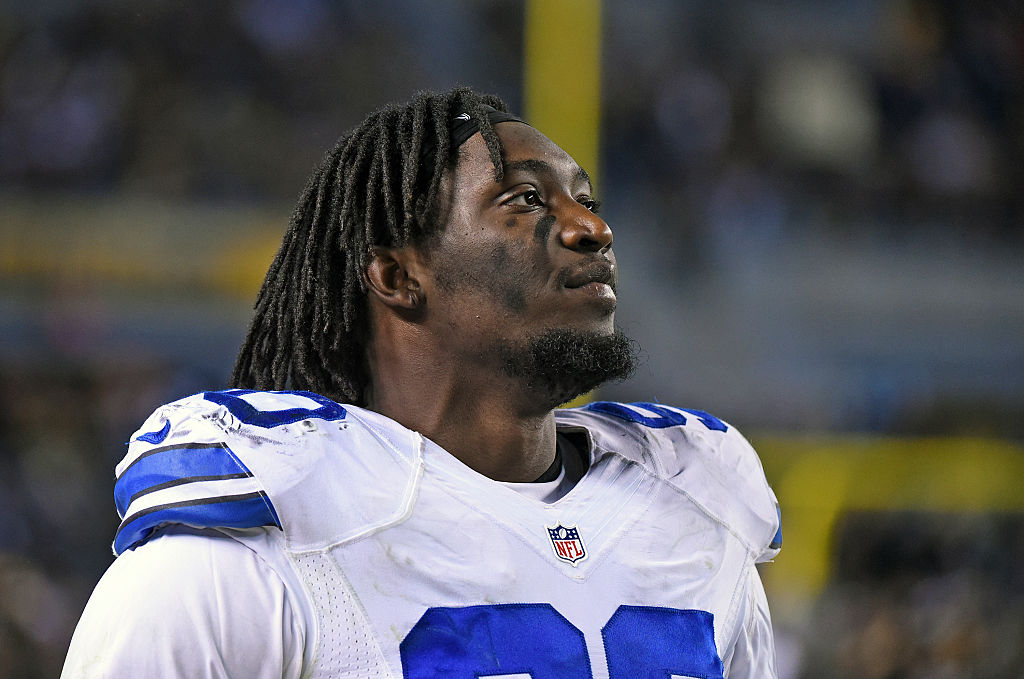 Even though Lawrence made more than any other defensive end in the NFL in 2019, and among the most of all defensive players, he did not deserve it. Lawrence finished tied for 270th in the NFL in total tackles last season with 45. He also finished tied for 74th in the NFL in sacks with five.
Additionally, Lawrence will get paid practically the same amount of money in 2020 as Aaron Donald. Donald also entered the NFL in 2014 and has 72 career sacks. Lawrence only has 39 in his career.
Khalil Mack will also get paid just a little more than Lawrence in 2019. Lawrence will get $16.9 million, Donald will get paid $17 million, and Mack will get paid $17.2 million, Spotrac estimates. Mack also entered the NFL in 2014 and has 61.5 career sacks.
Additionally, Mack had 8.5 sacks in 16 games in 2019, and Donald had 12.5 in 16 games. Lawrence had five in 16 games. Lawrence does not even compare to Mack and Donald production-wise. So, why is he getting the same type of money as they are?
Yes, DeMarcus Lawrence has had some good seasons in the past. He has not had the consistent production that Donald and Mack have had, though. He does not deserve the money that the Cowboys are going to end up to paying him.
Additionally, the Cowboys definitely overpaid him in 2019 based on his production, or lack thereof. Looking at Lawrence's stats and the amount of money he makes, one could justifiably say that Lawrence has one of the worst contracts in the NFL.
Stats courtesy of Pro Football Reference