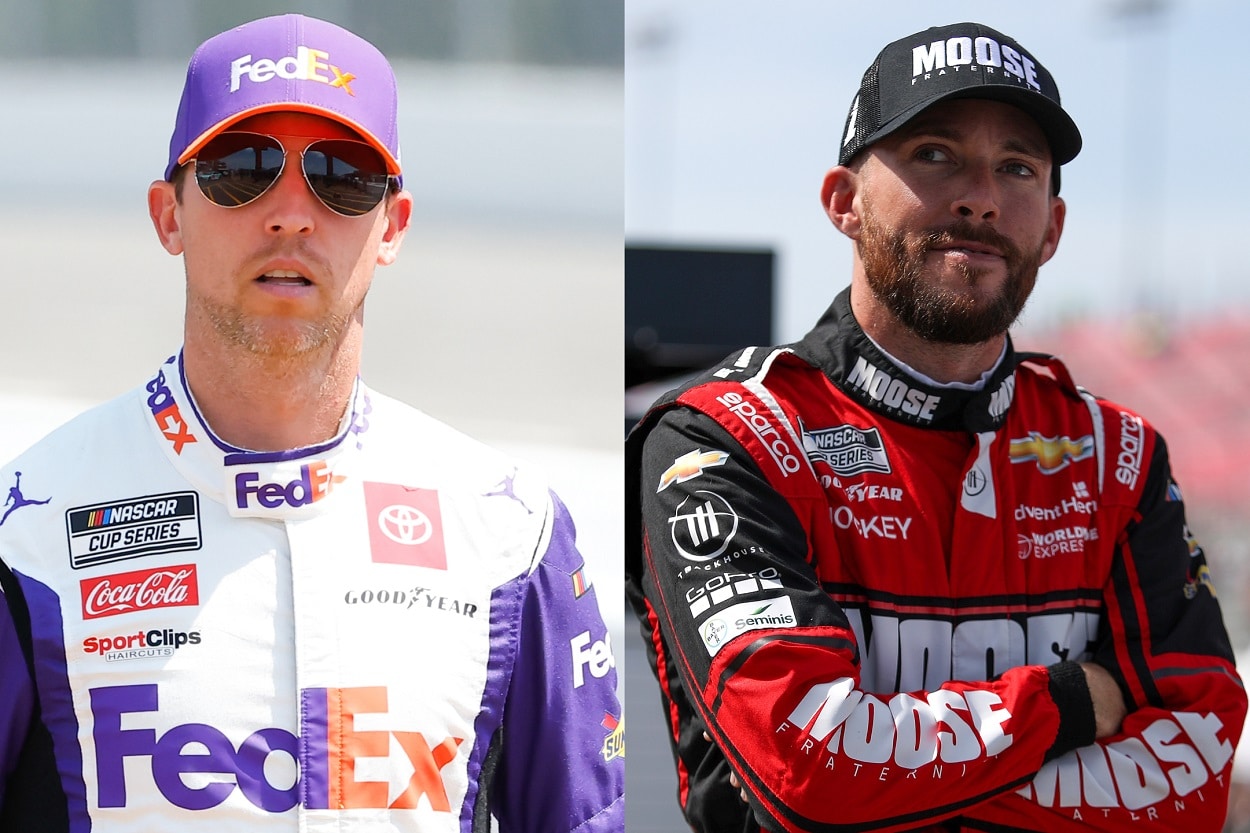 Denny Hamlin Is in Prime Position to Exact the Ultimate Revenge on Ross Chastain
The timing is perfect for Denny Hamlin to get his revenge on Ross Chastain.
One of the nearly season-long storylines of the NASCAR Cup Series season could be near its climax as Denny Hamlin and Ross Chastain head to Martinsville Speedway this Sunday to decide who will make the Championship 4.
Both drivers could arrive the following week at Phoenix Raceway part of the final four drivers eligible to compete for the 2022 title, as three spots remain open with Martinsville looming as the final race in the Round of 8.
Joey Logano clinched the first of the four spots with his win in the opening race of the round at Las Vegas Motor Speedway, but Kyle Larson snagged a win last week at Homestead-Miami Speedway. Larson was eliminated in the Round of 12, so seven drivers are still in contention to join Logano in the Championship 4.
Chastain is seemingly in the best position of the remaining playoff drivers. He sits second in the playoff standings behind only Logano and holds a 19-point advantage over Hamlin, who is fifth and the first driver below the elimination cutline.
Ross Chastain and Denny Hamlin have had several run-ins throughout the year
"Obviously, he's his own guy. He's been very successful doing what he's doing," Hamlin said after that race. "Ultimately, this sport is self-policing. When you least expect it and it means the most is when it comes back around."
Chastain again spun Hamlin late in the July race at Atlanta Motor Speedway, and Hamlin said he had "reached my peak" in terms of his frustration with Chastain.
The drama between the two drivers flared up again two weeks later at Pocono Raceway when Hamlin and Chastain lined up on the front row of an overtime restart. Chastain took the high line through Turn 1 and Hamlin squeezed him up into the outside wall on the exit of the corner. Chastain spun out and caused a caution, but Hamlin's move was not a blatant takeout.
Neither was his move Sunday at Homestead when he bumped Chastain on the frontstretch midway through the race after the two had raced side-by-side for several laps. Hamlin had plenty of opportunities to dump Chastain had he wanted to, but he chose to race clean.
Perhaps the events from the week before at Las Vegas Motor Speedway were in his mind. It might have looked two-faced to intentionally wreck Chastain the week after Hamlin accepted the one-race suspension his own 23XI Racing driver Bubba Wallace received for intentionally retaliating against Kyle Larson, who had squeezed him into the outside wall moments earlier.
Either way, Hamlin will likely have another opportunity to disrupt Chastain's championship chances this coming weekend at Martinsville, and it might even be imperative to his title hopes.
Hamlin and Chastain will both likely need good runs at Martinsville to reach Championship 4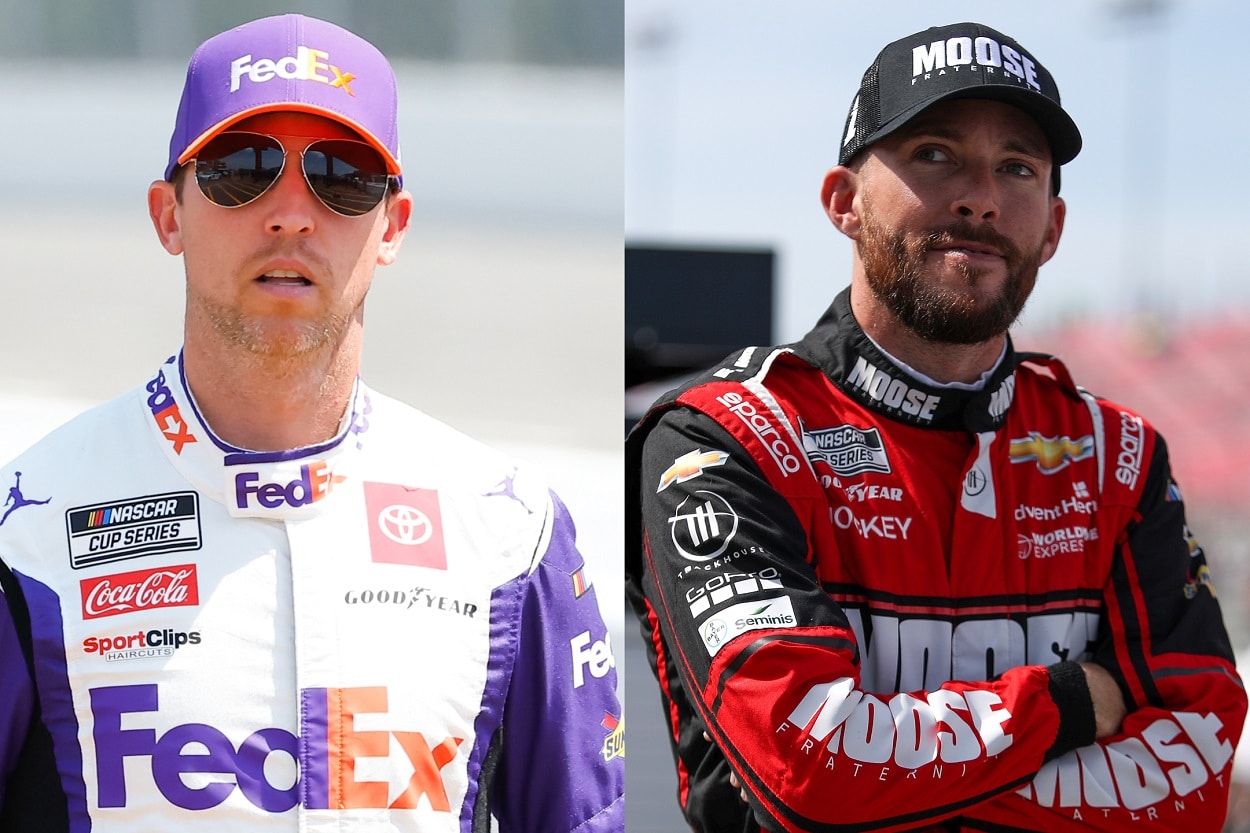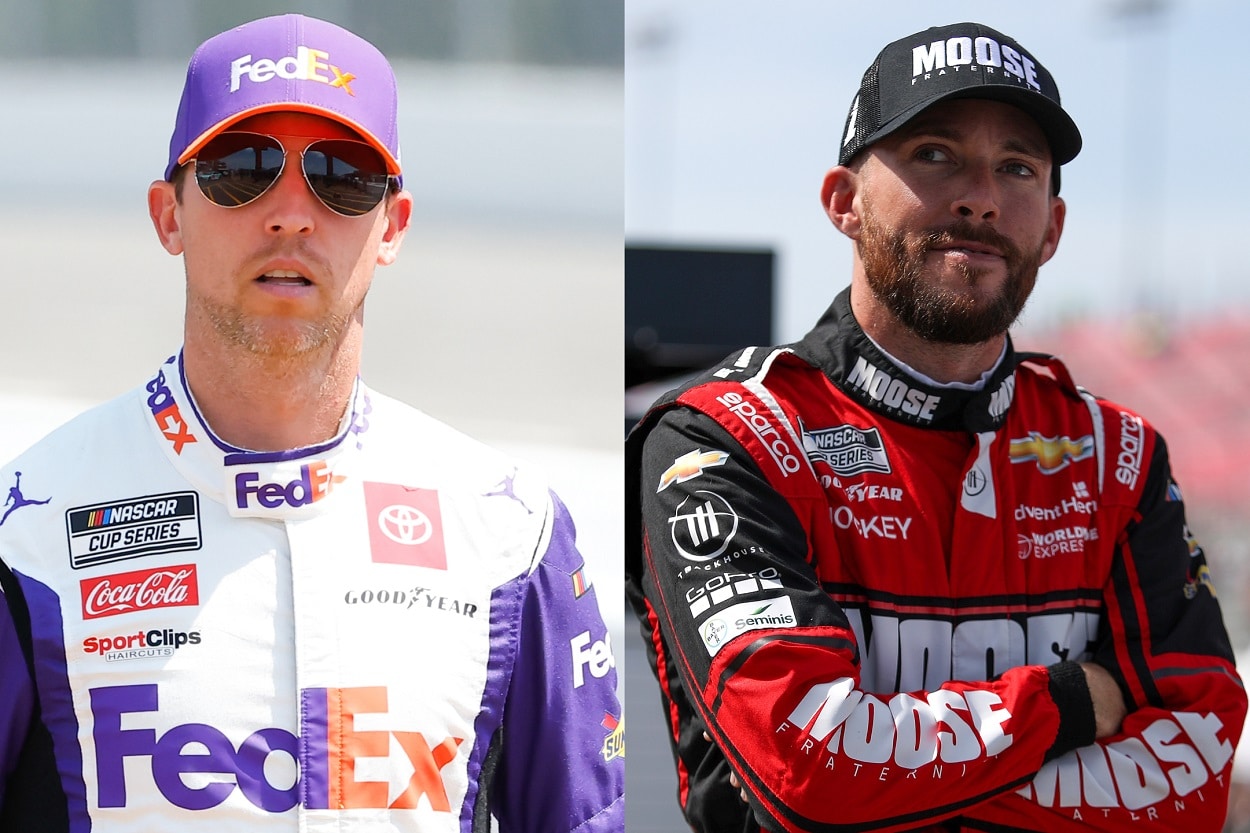 Chastain finished fifth in the spring race at the half-mile short track in southern Virginia, but Hamlin leads all active drivers with five wins at what could be considered the 41-year-old Virginia-native's home track, although he qualified 25th and finished 28th in the spring race.
A win could clinch a Championship 4 spot for either driver, but Hamlin will likely have to be as aggressive as possible to close the five-point deficit he has to William Byron for the fourth and final transfer spot.
If Chastain happens to be in between Hamlin and the front of the field, this could be the perfect time for Hamlin to cash in on his long-promised revenge. The speeds cars run at Martinsville are much slower compared to larger race tracks, and he could also claim a wreck was the result of a battle for position between two playoff drivers.
Perhaps nothing comes of this rivalry and the race runs clean. A possibility also exists that they might not race near each other since it will likely be a track-position based race with the Next Gen car. The spring race had only two cautions for incidents, no multi-car wrecks and a mere five lead changes throughout the 400-lap event.
Sunday's race will provide at least 500 laps for Chastain and Hamlin to clinch spots in the Championship 4. It would be the first final four appearance for Chastain, while Hamlin is looking for his fifth overall and fourth in a row.
Neither driver has a Cup Series championship, though, so Hamlin should have at least as much motivation as Chastain to reach the Championship 4.
How Hamlin goes about getting there should be one of the most fascinating aspects of what has traditionally been one of the most intense races on the Cup Series schedule.
Have thoughts on this topic? Keep the conversation rolling in our comments section below.