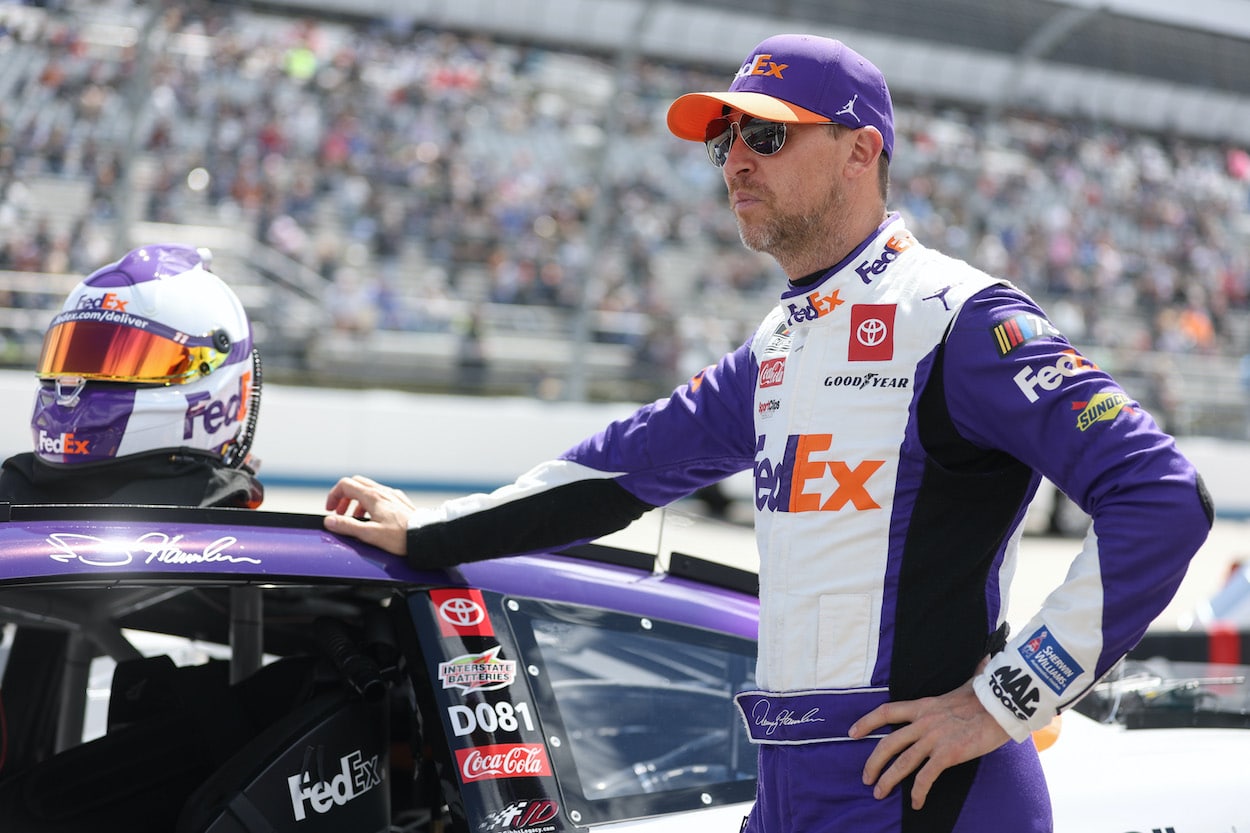 Upset Denny Hamlin Doesn't Hesitate to Throw Pit Crew Under Bus for 'Atrocious' Performance and Costing Him Wins for Years
Denny Hamlin took direct aim at his pit crew after Dover, blaming them for mistakes that have cheated him out of wins for years.
Denny Hamlin has yet to win in 2023. However, he's scored his two best finishes this season in the last three races. A reason for optimism. 
Despite that recent success, the Joe Gibbs Racing driver was not feeling very positive after Dover on Monday and had no hesitation in throwing his pit crew under the bus, calling their performance "atrocious" and pointing out how they have cost him multiple wins over the last couple of seasons. 
Denny Hamlin wasn't happy with pit crew in 2022
Denny Hamlin and his No. 11 pit crew were just one of many teams that struggled last season in the first year with the Next Gen car and its single-lug system, suffering a loose wheel at Dover in May, which meant a four-week suspension of crew chief Chris Gabehart and a couple of crew members. 
Unfortunately, that mistake wasn't isolated. There were others. At Michigan, Hamlin suffered a pair of pit road penalties but still managed to lead a race-high 38 laps and finish third. In September, Hamlin finished second in Kansas after the No. 11 team received an equipment interference penalty. 
"That was one of the issues on pit road," Hamlin said after the race. "Then we had a handful of slow stops that put us back, then put us back again. Just a tough day. Yeah, it's just hard for me to kind of keep justifying that it's going to get better. We just got to recognize this is what we got and hopefully, races fall our way. We get long runs like the end of this one so we can rally up there and show the speed we got." 
A week later at Bristol, the team had another lengthy stop as the driver had to back up into his box to secure a loose left-rear wheel. Several days later, with Kyle Busch eliminated from the playoffs, JGR announced the Nos. 11 and 18 teams would be swapping pit crews. 
Hamlin has more pit road problems in 2023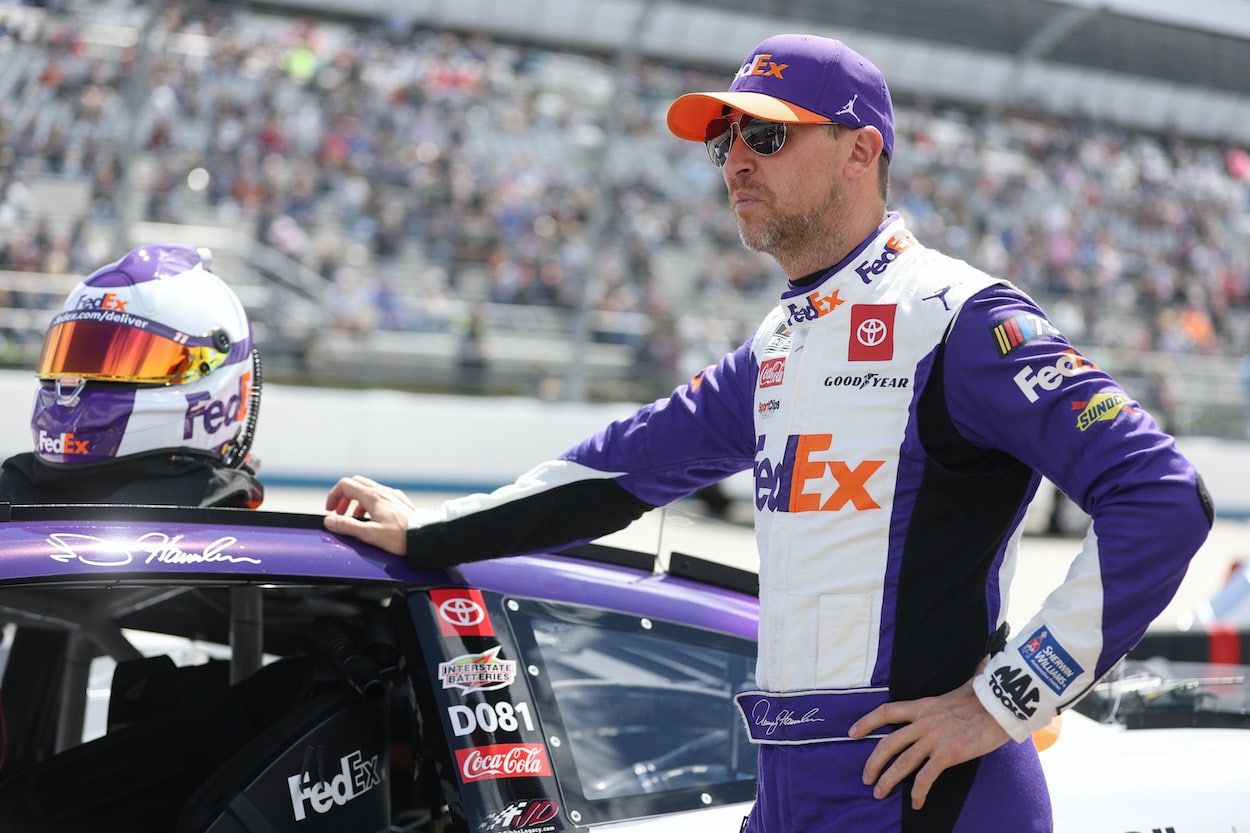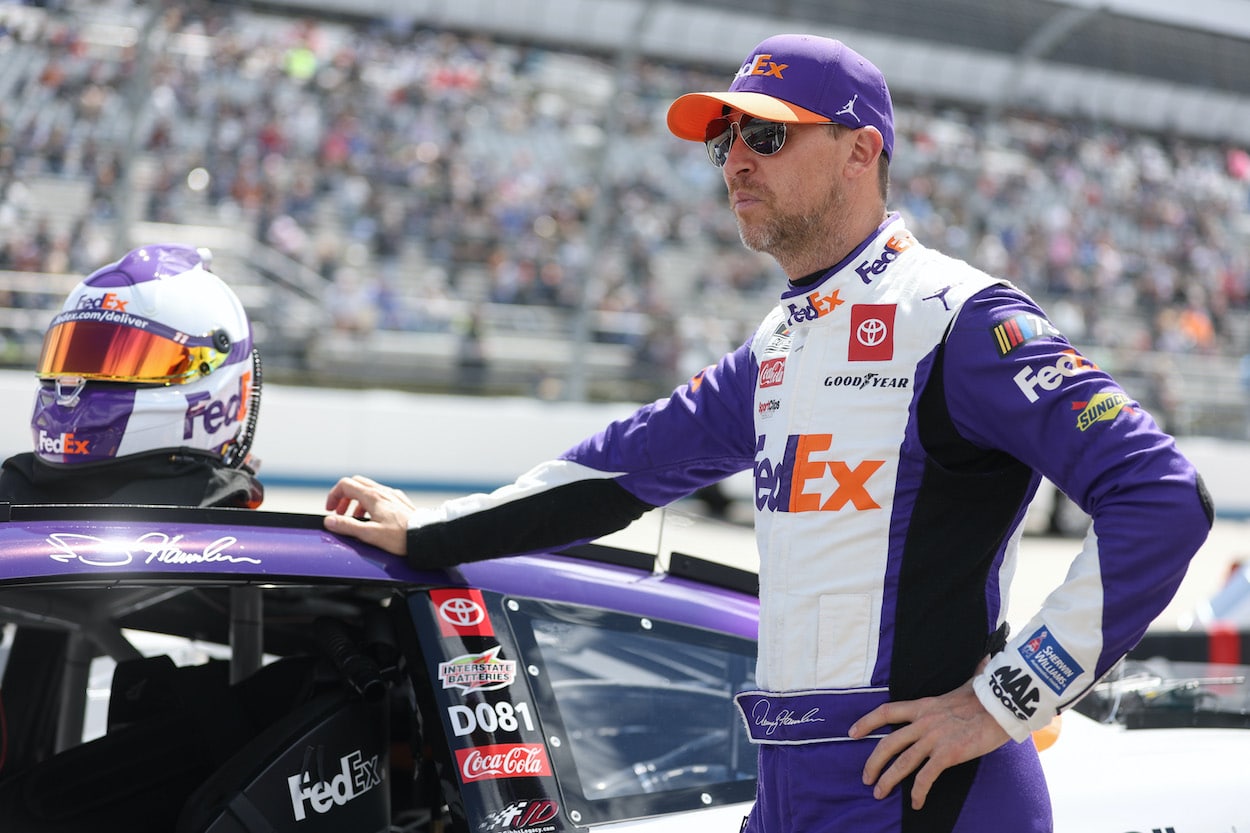 While the pit crew struggled last season, Hamlin also contributed to the overall issues, incurring numerous speeding penalties on pit road. That trend for both has continued into 2023.
The driver has been nabbed for multiple speeding penalties through the first 11 races and a couple of shortcutting-the-course penalties at COTA. The pit crew has made multiple blunders throughout the year, resulting in lengthy pit stops of the five-second or longer variety. 
It happened again on Monday at Dover at the end of Stage 1 when the No. 11 came into the pits in second but exited in ninth. That was the norm for the day, and when the race was over, Hamlin, who finished fifth, had lost 21 spots on pit road for the entire race.  
Following the race, the future Hall of Famer didn't attempt to hide his frustration with the problems, calling out his pit crew not only for its issues at Dover but for the last several seasons during an interview with SiriusXM NASCAR Radio reporter Claire B. Lang. 
"We make it impossible to win, honestly," Hamlin said. "If a caution falls there's a 90 percent chance we're going to lose significant spots. I mean that's just the numbers. I wish I was making it up. I'm proud of the FedEx team for really bringing me a car capable of winning. We keep driving to the front, week-in week-out, we just fumble when we get to pit road."
When the reporter asked about the pit stops costing him positions and possibly wins, the driver was as blunt as he could be.
"We can just go down the list of racetracks that I feel like we've been very capable of winning and ultimately pit lane has just been a bad place for us to go," he said. "It's just a slump. I hope we can work our way out of it. Obviously, nobody hates it more than the guys that are making the mistakes. I hate it for them. We've got the same name on our chests and we're on the same team but ultimately the last couple of years have been atrocious and real bad. I'm missing out on wins that we should be winning."
JGR crews have struggled as a group
Hamlin calls it a slump for his team, but it's not. It's bigger than that. JGR pit crews have been challenged since the start of 2022 for a couple of reasons, including the introduction of the new car and the team using a new choreography going around the front of the car (although that's recently changed back).
Last year, Christopher Bell swapped pit crew members with Bubba Wallace due to issues on both teams. On Monday, the No. 20 team had an issue with the right-front wheel that caused a lengthy pit stop and the driver pleaded with his team to get it right on the next pit stop, which they did.
But that wasn't all. Ty Gibbs would have had a top-10 finish on the Monster Mile but had to make a late stop to top off fuel because the team didn't get the car full during its money stop.
In other words, as Hamlin prophetically said last year at Kansas, this is what we got. And by the looks of it, it's not changing anytime soon.
For the latest breaking news and information about NASCAR's three national series, check out @kdsportswriter on Twitter.