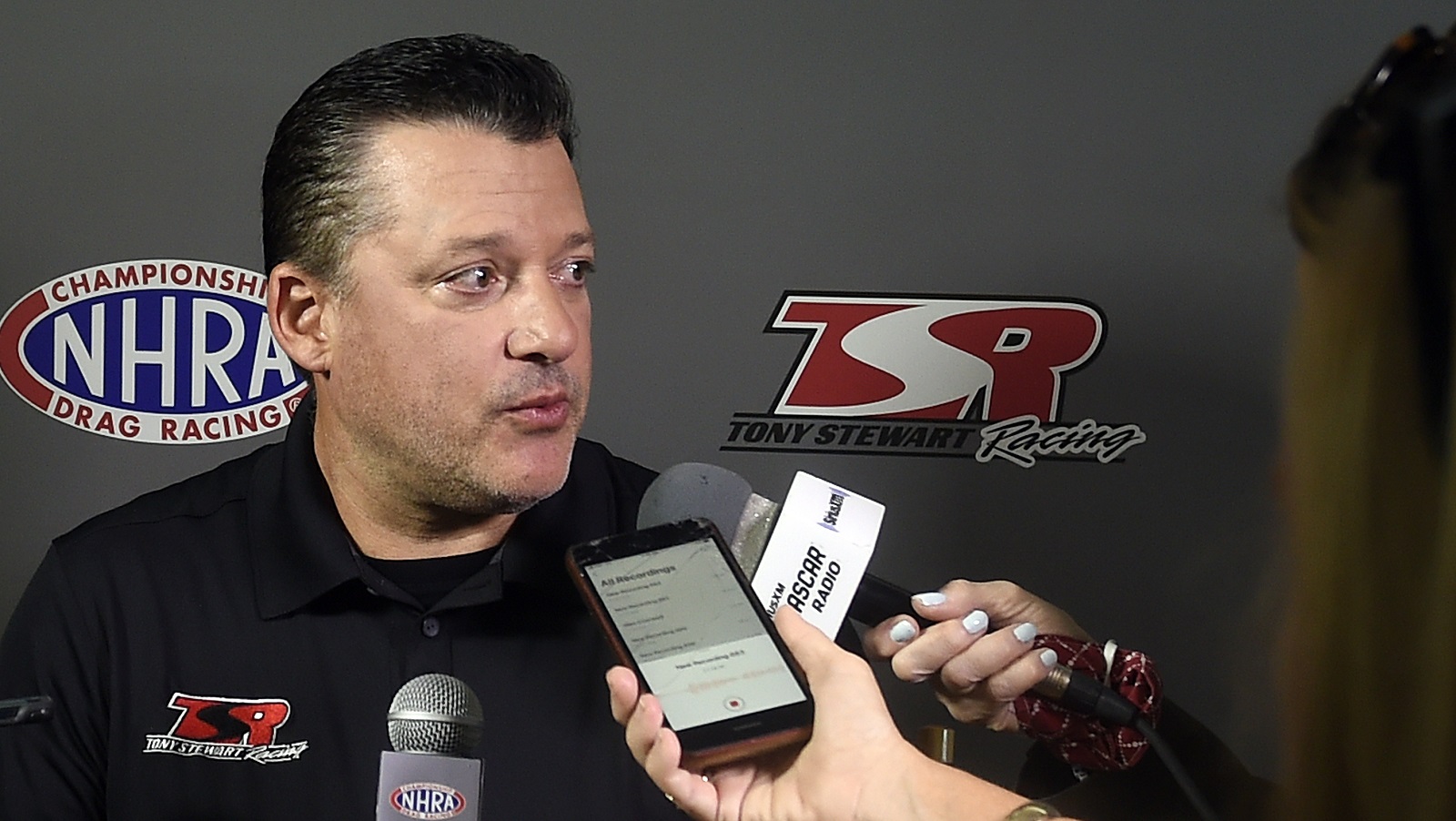 Documentary About Tony Stewart Contains Graphic Footage That Kevin Ward Jr.'s Parents Insisted the Filmmaker Use
'The Hit,' a documentary about Tony Stewart and the death of fellow driver Kevin Ward Jr., made its debut this month in a Washington, D.C., film festival.
It's impossible to tell the story of NASCAR star Tony Stewart striking and killing Kevin Ward Jr. with his sprint car without showing the relevant video from that 2014 night on an upstate New York dirt track.
However, that posed a dilemma for veteran journalist Christopher Halsne, the filmmaker behind The Hit. He needed to cross a line the profession teaches is nearly sacred.
He got the go-ahead to do so from an unexpected source: Kevin Ward Jr.'s parents.
Tony Stewart was at the center of a dirt-track fatality on Aug. 9, 2014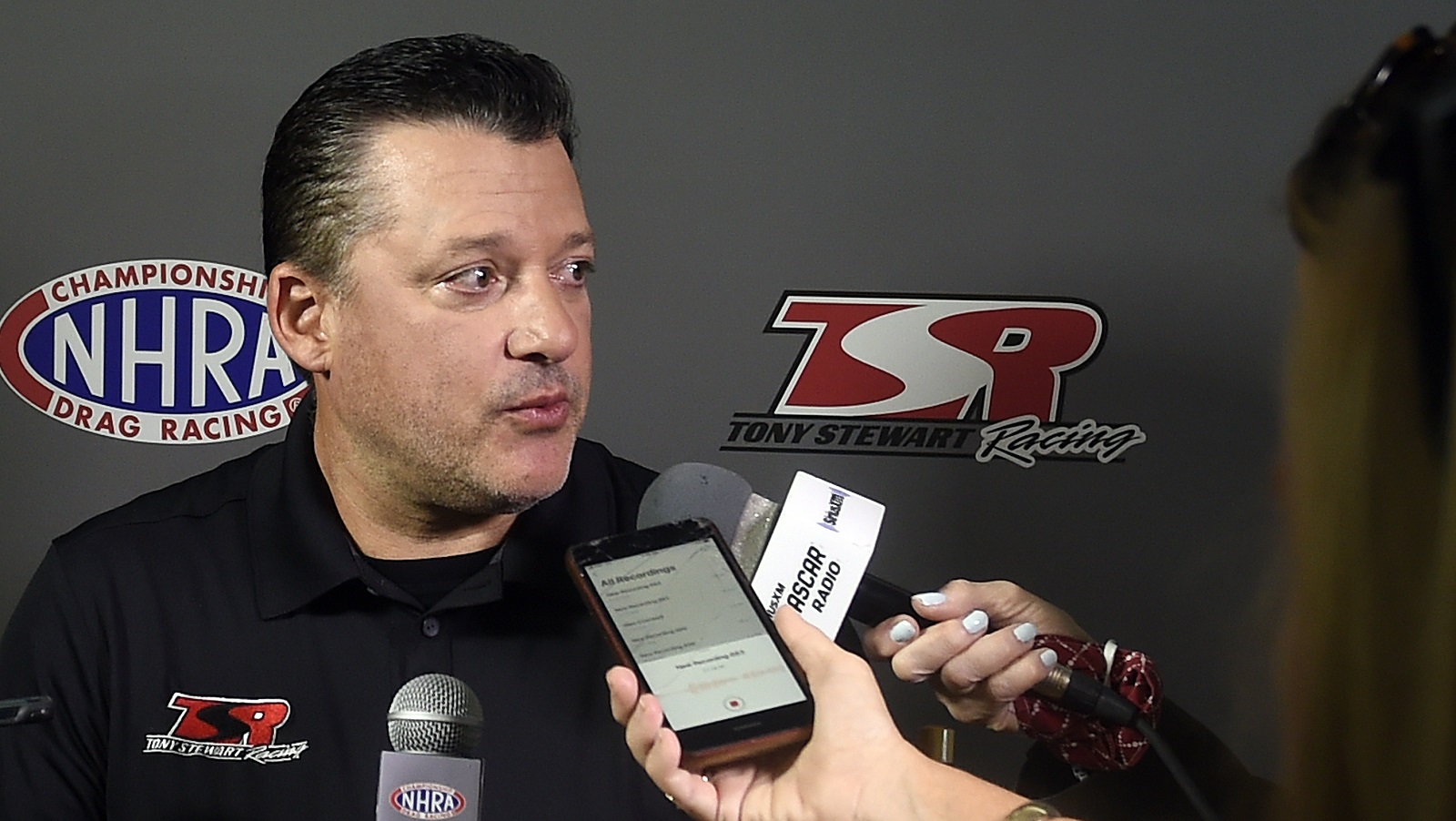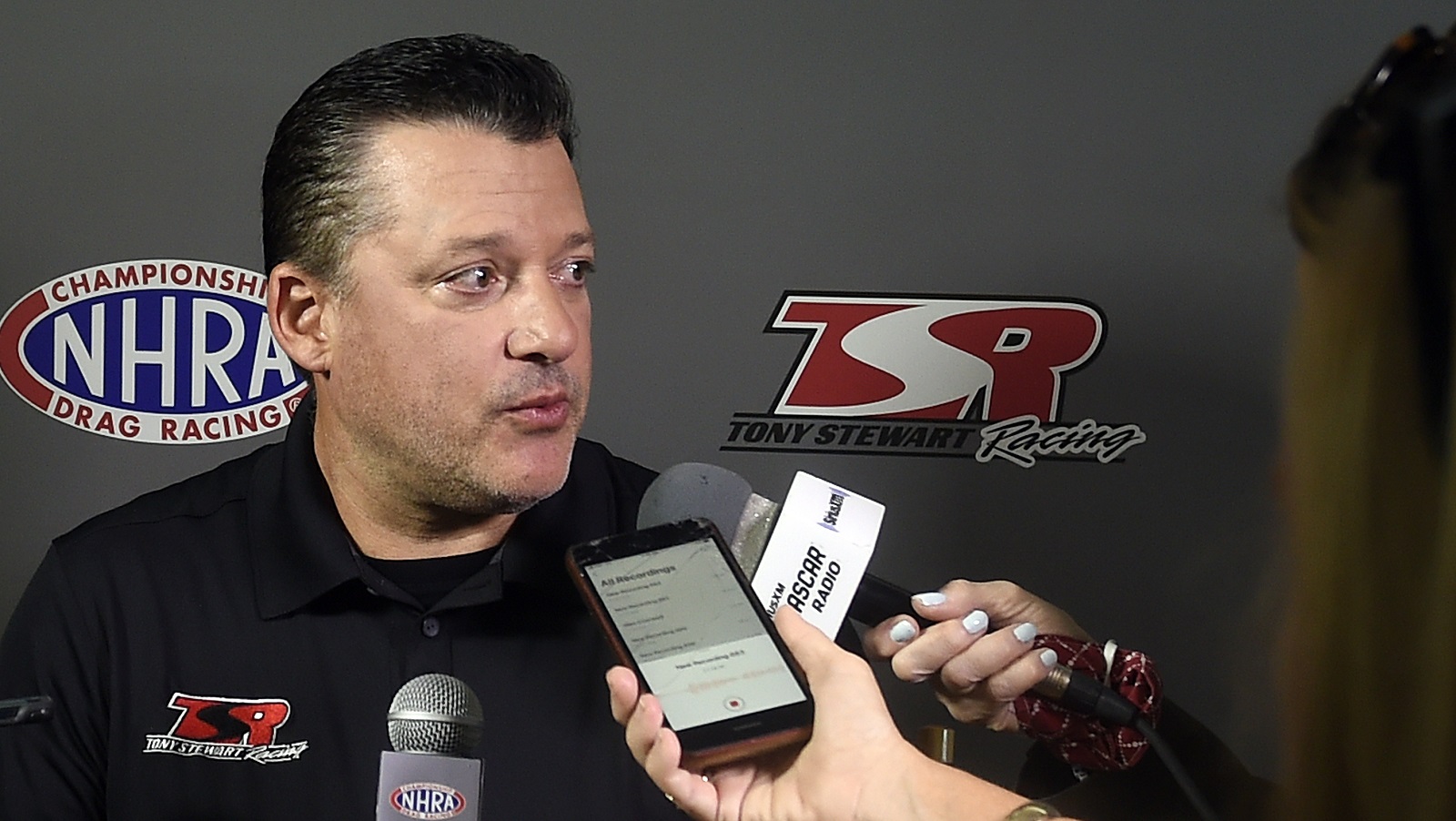 With NASCAR teams competing at nearby Watkins Glen that weekend, three-time Cup Series champion Tony Stewart prepared by racing on the dirt track at Canandaigua Motorsports Park on Aug. 9, 2014.
Stewart loved the feel of small-town tracks and the challenge of competing in sprint cars. He'd made a similar excursion the previous summer and was part of a multi-car wreck that sent two drivers to a hospital.
This time, Stewart's vehicle bumped the car driven by Kevin Ward Jr., spinning the local competitor into the wall. With the caution flag out, Ward left his car and walked down the track, gesturing angrily. As Stewart approached, his car clipped Ward, throwing him hard to the track. First-responders transported Ward, 20, who had raced sprint cars since 2010, to a nearby hospital; doctors pronounced him dead shortly afterward.
The Ontario County Sheriff's Department began an investigation the following day. The investigation concluded in mid-September, and Ontario County District Attorney Michael Tantillo announced on Sept. 24 that a grand jury declined to indict Stewart on charges of manslaughter or criminally negligent homicide after about an hour of deliberation.
According to Tantillo, videos did not support charges. Though the grand jury did not hear the lab report, toxicology showed Ward had marijuana in his system. Further, Tantillo said there were conflicting accounts from witnesses, including experts in accident reconstruction.
A new documentary revisits the tragedy and raises questions
Kevin Ward Jr.'s family filed a wrongful death civil suit against Tony Stewart in 2015, contending he intentionally drove dangerously close to Ward after the latter exited his sprint car. Stewart and Ward's parents reached a settlement in 2018 for an undisclosed sum of money weeks before a scheduled trial. Ward's parents subsequently said they accepted the settlement because their lawyers had threatened to withdraw and they could not find another firm to take the case.
Stewart retired from NASCAR in 2016 but remains involved in racing in a variety of ways, including competing in the Superstar Racing Experience, which he co-founded. His involvement in Kevin Ward Jr.'s death has faded from some fans' memory, but longtime television reporter Christopher Halsne became interested after covering a 2019 meeting in Denver of engineers specializing in accident reconstruction.
Halsne told Sportscasting.com he wanted to explore the sophisticated science and the visual elements, rooted in meticulous measurements and computer-generated imagery. Learning more about the science required knowing more about the incident itself.
"As we progressed, I realized that this was really a piece of sports history. I call it the dark side of sports, like this traumatic event in sports history that I wasn't sure had been really thoroughly covered," said Halsne, investigative broadcaster-in-residence at American University.
"It seemed like there were a lot of gaps in the news coverage. So, we just decided to start from square one and ignore everything that we thought we knew and what had been covered, and just try to look at this piece of sports history from a reporter's mindset."

Christopher Halsne
Three years of painstaking work culminated in The Hit, a documentary that debuted last week at the D.C. Independent Film Forum, where judges selected it the winner of the Best of Metro DC Award.
Tony Stewart did not participate in the documentary
Having agreed to a settlement with the family of Kevin Ward Jr., Tony Stewart declined through representatives to submit to an interview by Christopher Halsne. The filmmaker did gain access to video depositions from Stewart and conducted interviews with witnesses and police investigators. 
Halsne told Sportscasting.com that his reporting identified a breakdown in police procedures beginning almost from the moment of the accident. That resulted in "a cascading series of events" that may have resulted in the grand jury making its decision to no-bill Stewart without hearing important information.
Halsne did have the cooperation of Ward's parents, who made a gut-wrenching but important decision. As a veteran journalist, Halsne understood that one of the lines that reporters and editors have long declined to cross is to show images of dead people in print or on video. Even with unedited video easily found on the internet, Halsne faced the dilemma of whether to include the graphic footage in the documentary. Not doing so would have left a gap for viewers not familiar with the incident.
"There was a lot of consternation around that decision and a lot of debate and a lot of thought, and some prayer and all of the other terms that you could use," he said. "I would not be using that segment had Kevin Ward Sr. and Pam Ward, Kevin Jr.'s parents, not been so insistent.
"They are so emotionally drained and harmed by what happened. That said, they also believe that the full story of what happened that night has to be told. And there were very few ways to tell this story about the moment of impact."
Like Sportscasting on Facebook. Follow us on Twitter @sportscasting19.