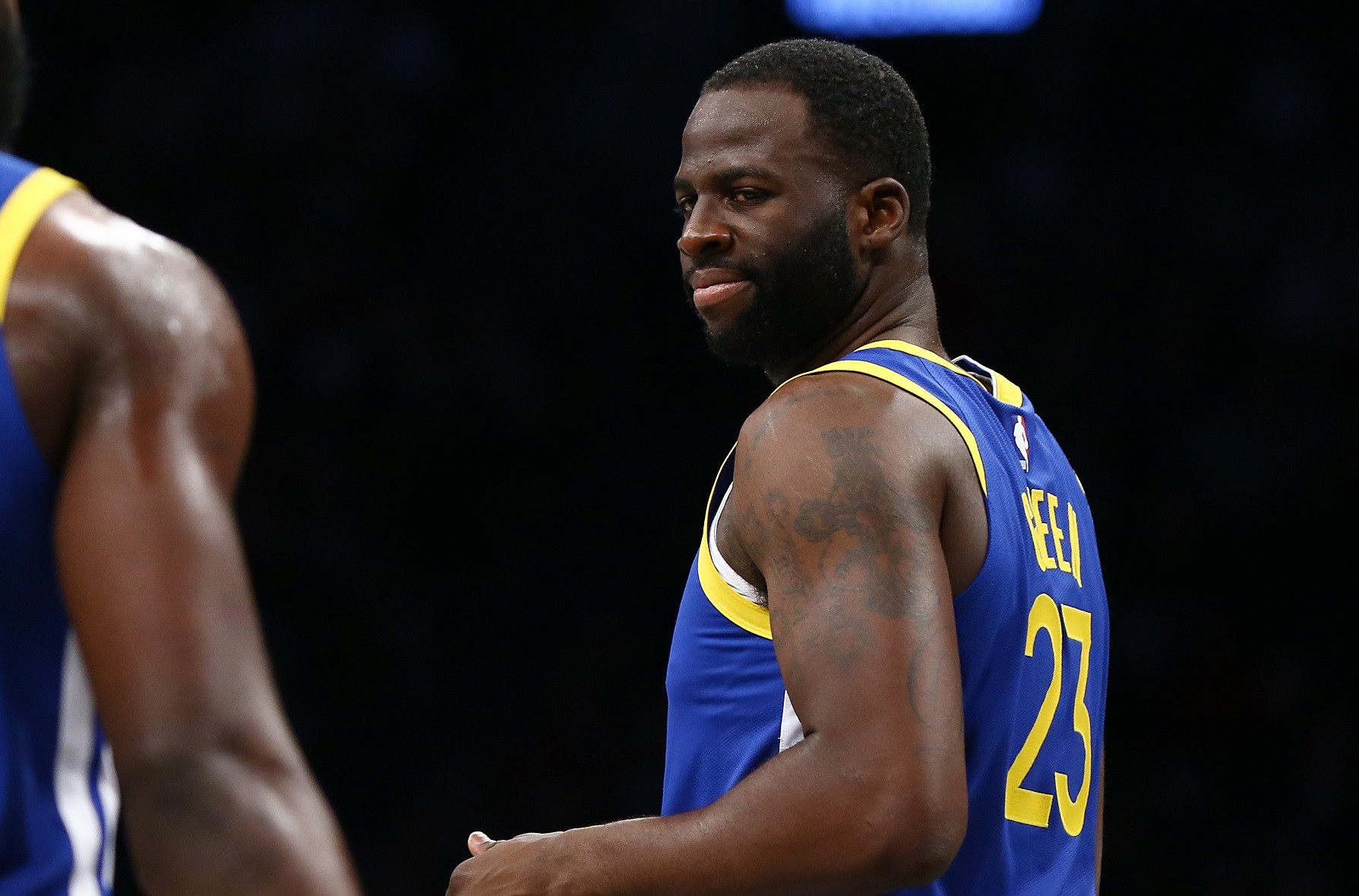 Draymond Green's $50,000 Fine Means Charles Barkley Gets the Last Laugh
Draymond Green has been fined $50,000 by the NBA under the league's rule on tampering. It showed he's not quite ready to take Charles Barkley's job.
Charles Barkley once threw a heckler through a plate-glass window, so getting into a physical confrontation with him isn't the best move. And now Draymond Green may have learned once and for all not to get into verbal jousting with the Round Mound of Rebound.
Sir Charles is always going to get the last laugh against the Golden State Warriors forward, who is $50,000 poorer for thinking he is Barkley's equal on TV.
The NBA has fined Draymond Green $50,000
The NBA has imposed a $50,000 fine on Draymond Green for tampering following comments the Golden State Warriors forward made Aug. 7 about Phoenix Suns guard Devin Booker while appearing on TNT as an analyst.
Green had praised Booker and the Suns for their 5-0 start during the resumed NBA season at Disney World in Orlando but said it would be best for Booker to leave Phoenix. "It's not good for him. It's not good for his career," Green said. "… I need my man to go somewhere where he can play great basketball all the time and win, because he's that type of player."
Booker, 23, is in his fifth season with the Suns, who haven't been to the NBA playoffs in a decade.
Asked by TNT host Ernie Johnson whether those comments constituted tampering under NBA rules prohibiting the discussion of players under contract, Green responded, "Maybe."
Two days later, the NBA responded, "You owe us $50,000." That's the maximum that the league can assess a player without opening itself up to a grievance process, according to ESPN.
Draymond Green has generally been impressive on TNT
Golden State Warriors forward Draymond Green has been getting some favorable reactions to his work for TNT during the NBA restart. He has voiced strong opinions on several topics, including his dislike of the idea of a second NBA bubble.
"Second bubble? What's that?" Green asked. "The Gus Macker Toilet Bowl? That's what you want us to go play in?"
Interestingly, Green has been getting along with fulltime TNT analyst Charles Barkley despite a long history of verbal jousting between the two. They were even able to joke about it a bit in their most recent appearance together.
And Green most definitely is able to laugh at himself. How else can you interpret his tweet – a string of I'm-laughing-so-hard-that-I'm-crying emojis – after learning that he had been fined $50,000 by the league?
Regardless, Charles Barkley gets the last laugh
Even if Charles Barkley and Draymond Green are finally on good terms, there's not much doubt that Barkley is getting the last laugh.
Barkley took some deserved criticism in 2018 for saying he wanted to punch Green in the face. Early this season, Barkley switched to verbal jabs rather than the threat of fisticuffs by noting that Green had logged his "normal triple-single" in a game.
Green retorted by reminding fans that Barkley had never won an NBA championship ring. Later, Green made the remark that would come back to haunt him when he bragged that he would take Barkley's broadcasting job one day.
That might eventually happen, but at least Barkley can have the satisfaction of saying he was never fined $50,000 in his first two weeks on the job.