Dwayne Haskins Went All out When Spending His First $1 Million From Washington
Dwayne Haskins' play for the Ohio State Buckeyes helped him become a top draft pick in the 2019 NFL draft. With him being a top pick, Haskins ultimately got a pretty big contract from the Washington Football Team. Once Haskins got paid, he made sure to go all out when spending his first $1 million too. He is now living lavishly.
Dwayne Haskins had a great year at Ohio State
The 2018 season was the only year that Dwayne Haskins got a significant amount of playing time for the Ohio State Buckeyes. He was ultimately a star, though.
Haskins threw for 4,831 yards, 50 touchdowns, and only eight interceptions in 2018 for Ohio State. He had some massive games too. Haskins threw for 400 or more yards in five games during the 2018 season. This includes throwing for 499 yards and five touchdowns in the Big Ten Championship Game against Northwestern. He proved that he was one of the best pocket passers in the country that season.
He also proved that he was a winner. Ohio State only lost one game the entire season and finished third in the final AP poll. His overall play, and his ability to win, helped Haskins become a top pick in the 2019 NFL draft.
Struggling in his first season on the Washington Football Team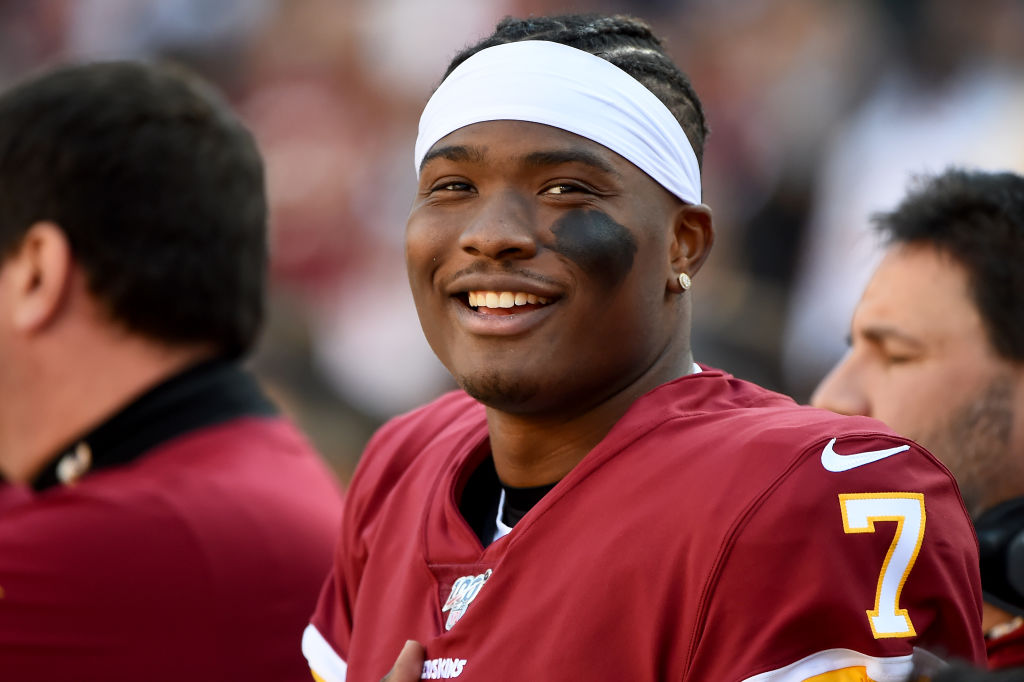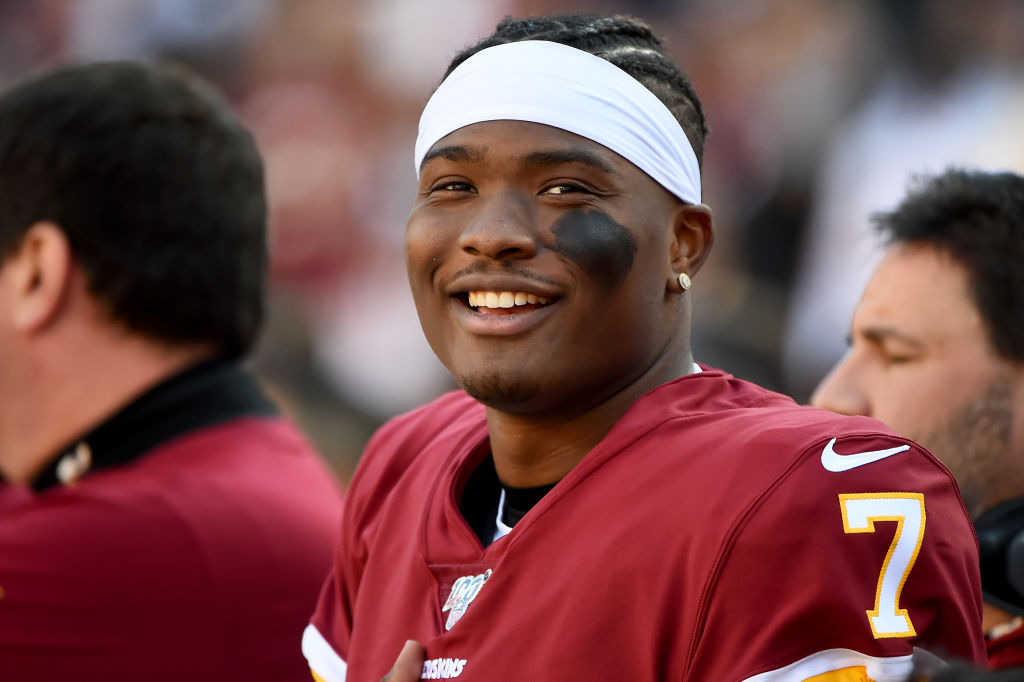 The Washington Football Team selected Dwayne Haskins with the 15th overall pick in the 2019 NFL draft. Haskins was then, however, never set up for success on a very bad Washington team in his rookie season. 
In seven starts and nine games total, Haskins threw for 1,365 yards, seven touchdowns, and seven interceptions. He did, however, play much better toward the end of the season. In Haskins' last three starts, he threw for a combined 564 yards, five touchdowns, and only one interception.
If he can build off of what he did at the end of the year in 2019, Haskins can certainly find success in 2020. However, no matter how he plays, Haskins is estimated to make a lot of money in 2020, and already made a lot of money in 2019.
Haskins went all out when spending his first $1 million
In 2019, Haskins earned over an estimated $8.9 million, according to Spotrac. In 2020, Haskins will make an estimated $1.15 million. So, despite not having too much success professionally yet, Haskins has already made millions and millions of dollars. He made sure to have some fun when spending his first million too.
Once Haskins first got paid, he put 70% of his first paycheck away, but then he bought a new car, according to GQ. Haskins bought a Bentley Bentayga, which costs around $250,000, according to GQ.
Haskins also spent $750,000 on buying his mom a new house, according to GQ. However, since that was a gift, GQ and Haskins didn't count that as a part of how he spent his first million.
He also spent $70,000 on jewelry, in addition to filling his closet with new clothes (including suits). Haskins also spent money on some artwork for his basement, an international vacation, and on some team dinners. GQ's video says that breakdown goes like this: about $10,000 on the vacation, $50,000 on the new clothes, $10,000 on dining, and $10,000 on artwork. Haskins also spent $50,000 on loved ones and then, unfortunately, $550,000 on taxes.
When watching the video on GQ, it does not look like Haskins will just blow all of his money, but he did need to celebrate his first $1 million the right way. Hopefully, Haskins will have a good year on the field in 2020 and will continue to make more millions in years to come.