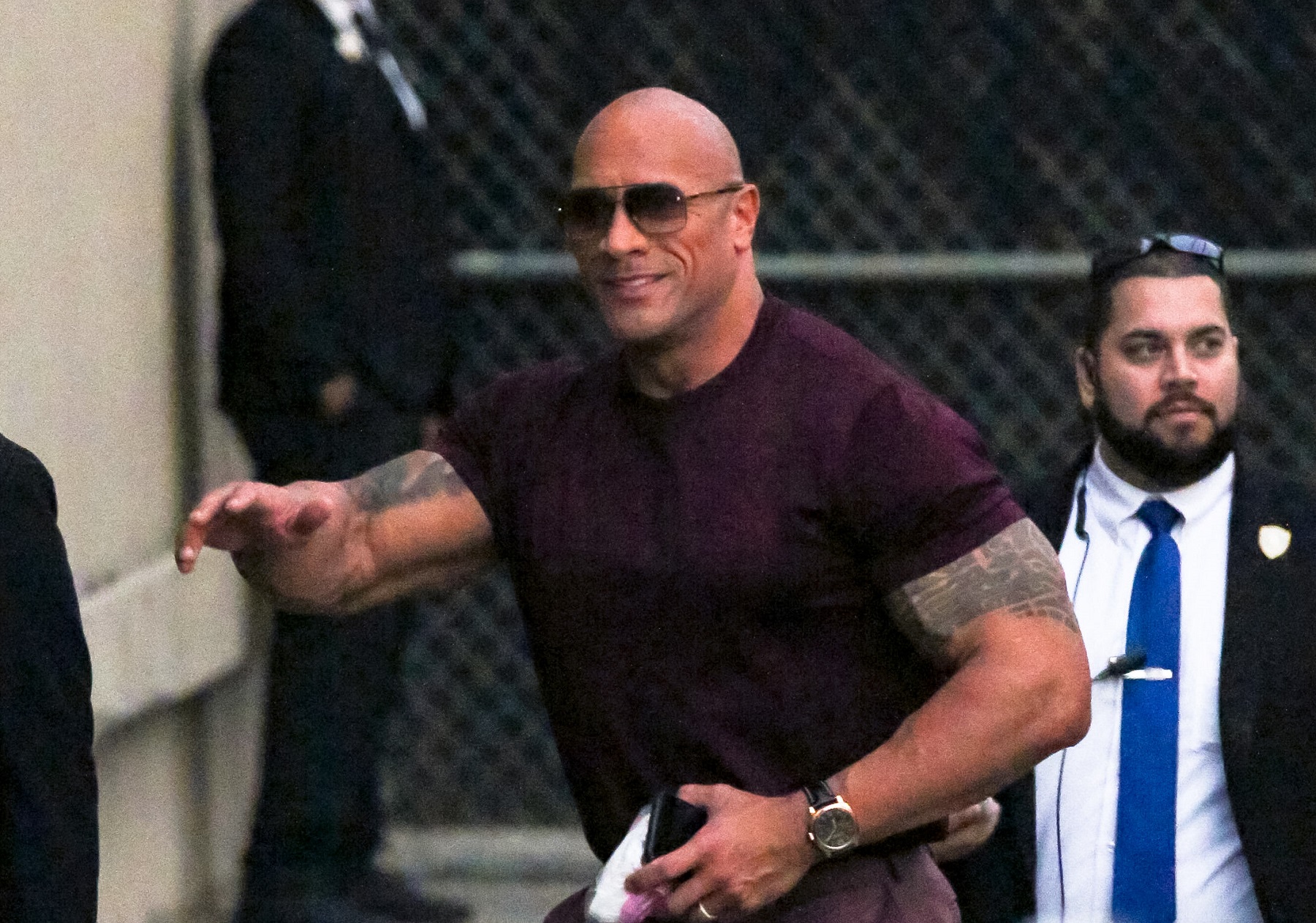 Dwayne Johnson Gave a Former WWE Star an Awesome Christmas Gift
Dwayne Johnson bought a pickup truck as a gift for a former pro wrestling star who befriended him as a teenager and helped him again shortly before 'The Rock' found success in the WWE.
Dwayne Johnson has used his WWE and acting careers to amass a fortune that one celebrity website estimated to be in excess of $320 million last year. Perhaps having run out of ideas for what to do with so much money, be even bought a bankrupt football league.
But the man known as "The Rock" made it a point to wrap up 2020 by remembering an old friend with a very generous Christmas gift.
The Rock's next big project will be the XFL
The reincarnated XFL shut down in March 2020 in the early days of the COVID-19 pandemic. League owner Vince McMahon announced shortly afterward that the XFL was ceasing operations and heading to bankruptcy court. Over the summer, a group led by actor Dwayne Johnson and business partners Dany Garcia and Gerry Cardinale agreed to purchase the XFL's assets for approximately $15 million.
The current plan is to revive the league in 2022, but likely not attempt to compete with the NFL. Before the pandemic struck in 2020, the XFL averaged 1.9 million television viewers per game as innovative rules and in-game interviews intrigued football fans. Citing court filings, ESPN reported that the league was ahead of its projected revenue budget.
Johnson has connections in the sports and entertainment fields to work on stocking rosters and lining up television partners. However, the league has failed twice, two decades apart. So, Johnson and his partners are making a leap of faith that they can pull this off.
Football gave him his start, wrestling made him a star
Dwayne Johnson began his multi-media empire with a brief football career in the United States – he played on the University of Miami's 1991 national championship team — and Canada before stepping into the wrestling ring and then moving on to Hollywood. There, he became one of the most bankable actors in the movie industry, beginning with The Scorpion King in 2002 and Walking Tall in 2004. According to IMDB.com, his films have grossed more than $3.5 billion in North America and triple that worldwide.
The wrestling career is what launched it all. Johnson signed with the World Wrestling Federation (which became the WWE) in 1996, following his father and grandfather into the business, and he won his first championship two years later. Johnson stopped wrestling in 2004 and worked on 15 movies before returning to the ring part-time in 2011.
He finally left the sport in 2019, but Johnson did not leave the people he met along the way behind.
Dwayne Johnson's awesome gift to a former WWE star
Managers are part of the show in professional wrestling. Their job generally is to rile up the crowd, getting them to hate the "heels" a little bit more. Bad guys and their managers, like Bruno Lauer, help the WWE sell tickets and score television ratings.
Lauer worked the WWE under the name of Harvey Wippleman beginning in the late 1980s, managing the likes of Psycho Sid and Big Bully Busick. Around that time, he met a teen-aged Dwayne Johnson and gave him a place to live in Nashville after The Rock and his mother ran into hard times.
When Johnson's football career was over and he hadn't yet made it in wrestling, Lauer was there again with a place to sleep and $40 that Johnson spent on a car he wrangled from a drug addict. Last week, Johnson decided that it was time to give a very heartfelt thank you to his friend.
His Christmas gift to Lauer was a new Ford F-150 pickup truck.
"Merry Christmas, Bruno," Johnson wrote on Instagram, "and since you helped me 'buy' my first car — I figured I could return the favor and buy you one that 100% does NOT have a crackhead in the back seat."


Like Sportscasting on Facebook. Follow us on Twitter @sportscasting19.