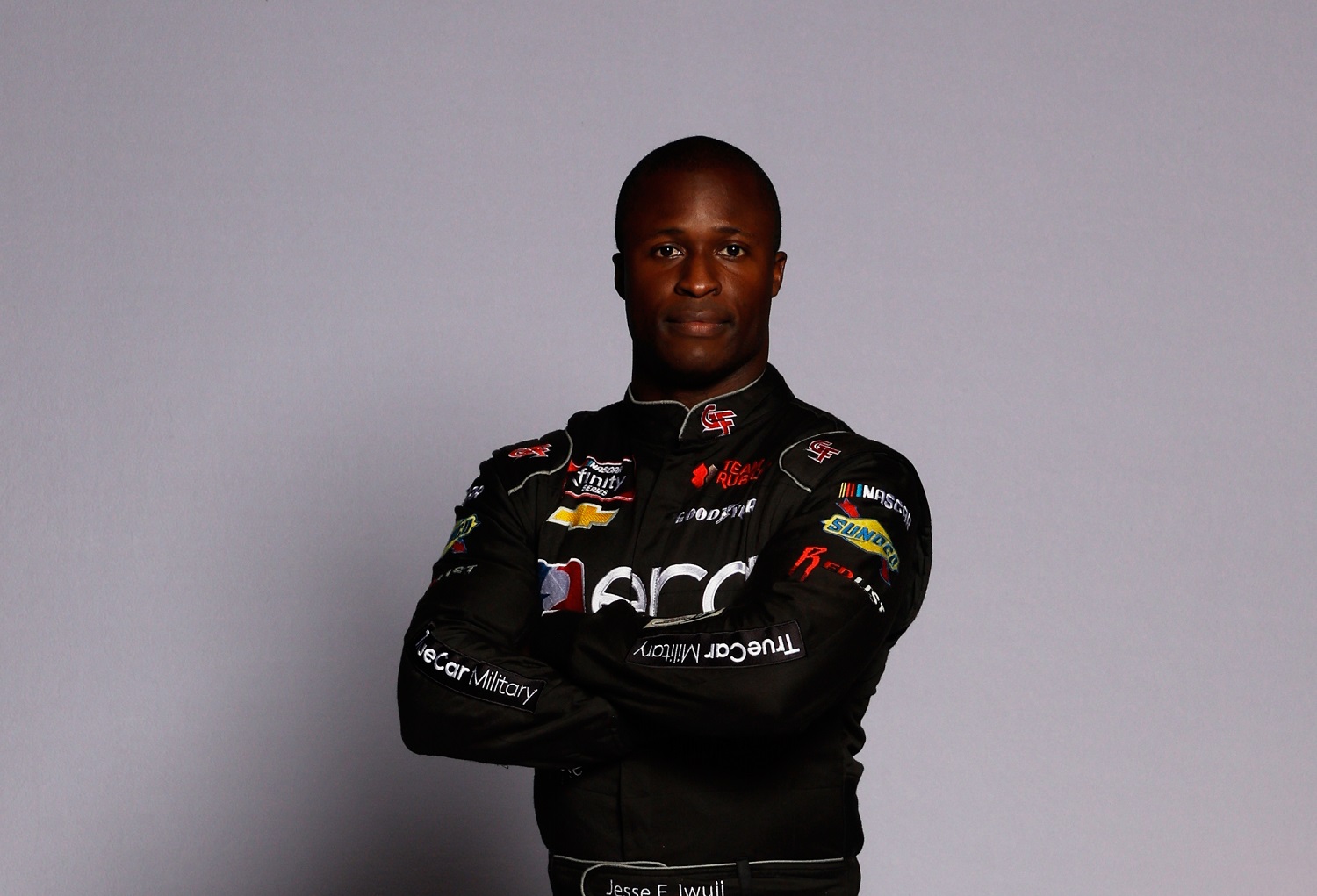 Emmitt Smith and Jesse Iwuji Taking on NASCAR Competition Is a Nod to Wendell Scott, a Pioneer in Racing
Jesse Iwuji will drive the No. 34 Xfinity Chevy, co-owned by Emmitt Smith, in tribute to Wendell Scott when the Xfinity Series launches on Feb. 19.
Though it would have required some wrangling, Jesse Iwuji might have acquired the "22" from the currently parked Team Penske Xfinity Ford, making for a nice acknowledgment of co-owner Emmitt Smith. After all, Michael Jordan's No. 23 didn't attach itself to Bubba Wallace's NASCAR Cup Series car by accident.
But Iwuji and Smith, the Pro Football Hall of Fame running back, chose not to go that route. Rather, Iwuji launches his first full season driving in the Xfinity Series with the No. 34 slapped on his door.
For as good as No. 22 was carrying the football for the Dallas Cowboys, seeing the "34" on the track figures to be a lot more meaningful.
Jesse Iwuji has a big NASCAR Xfinity season in front of him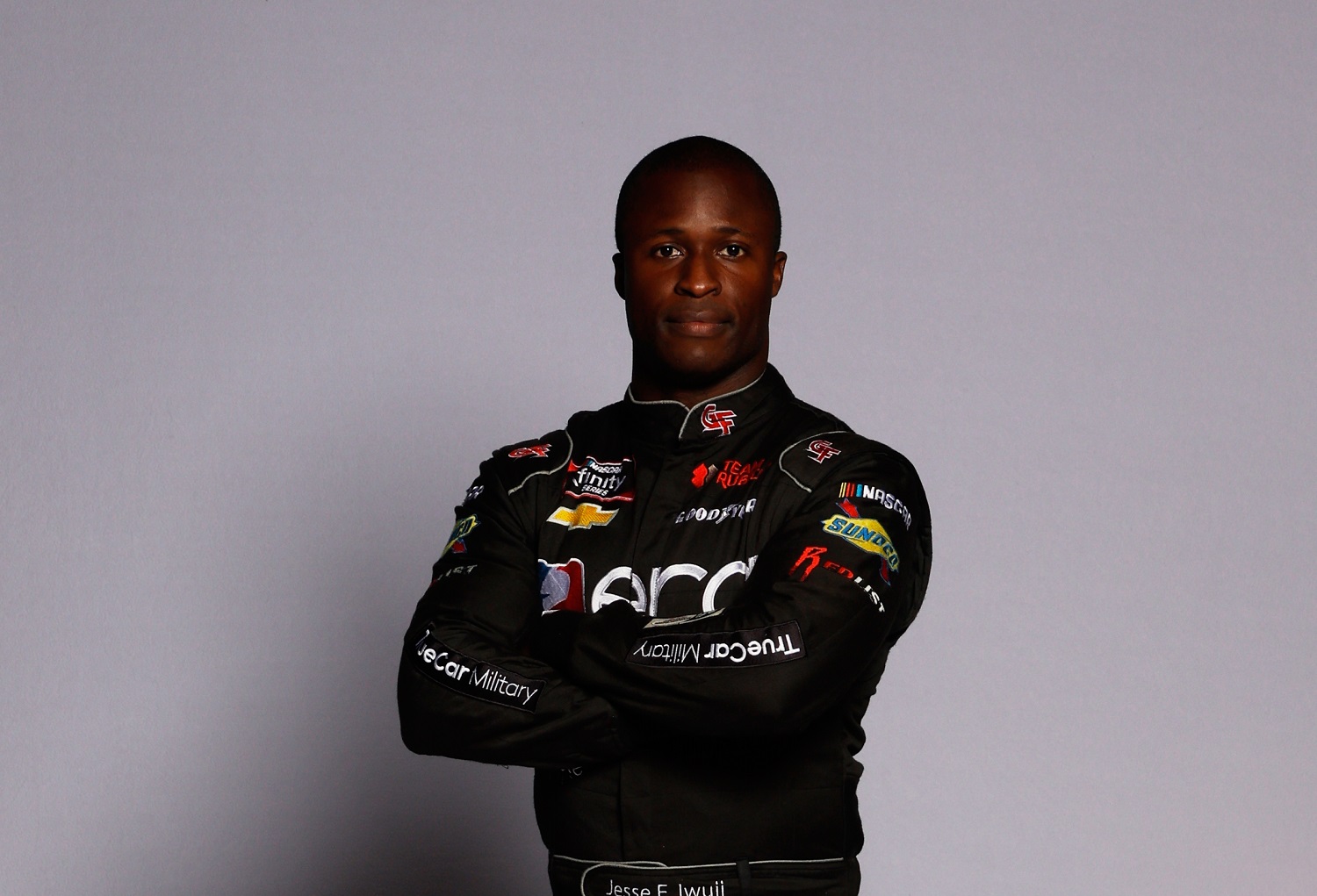 Well over 100 drivers competed in NASCAR's three national series a year ago. Only two were Black athletes. And only one is a lieutenant commander in the Navy Reserve who played safety for the Naval Academy.
The nature of his dual career requires Jesse Iwuji to split his time, which is why he was in Los Angeles to handle military obligations one day last week and in North Carolina the next to kick off his racing season with the unveiling of his car. Smith is part-owner of the Camaro team, which is headquartered for now at Johnny Davis Motorsports.
Naturally, the subject of race arose since Iwuji and Bubba Wallace will be the only full-time drivers in NASCAR's major 2022 series.
"First there was one, now there's two, and hopefully there gets to be three, four, five, six," Iwuji told The Associated Press. "It won't grow unless people see that it is even possible. When I was growing up, people asked me, 'Why didn't you start racing when you were a little kid?'
"Well, I didn't see Black people. If I didn't see anyone in there, I couldn't envision myself in there. I saw people like me in football, so I played football."
There may be 8- and 10-year-olds who see Iwuji. And just maybe they'll also hear about Wendell Scott and become even more inspired and determined.
The No. 34 Xfinity Series car pays tribute to Wendell Scott
The unveiling of Jesse Iwuji's No. 34 Chevy understandably focused on what the short-term future might hold for the team as he makes his first run at a full season in the Xfinity Series. But it was also an acknowledgment of Wendell Scott, the first Black driver to win a NASCAR Cup Series race.
Franklin Scott, the son of the Hall of Fame driver, attended the announcement and spoke briefly about seeing the significance of seeing his father's old car side-by-side with Iwuji's Camaro at the NASCAR Hall of Fame.
"I'd be remiss if I didn't say this sitting there, looking at all the cars in this hall," he said, according to NBC Sports. "The only car in here that doesn't have a sponsor on it is that 34. The only car. My father never had sponsorship, but he reached the pinnacle of his career off determination and guts and perseverance and humility. These are words he taught us to use."
Then, he turned to Iwuji and told him to stay positive no matter how difficult it will be to compete at first.
"I just want to encourage you to give yourself patience to learn because you're not going to learn it all in one year."

Franklin Scott
Jesse Iwuji has a few things going for him to start the season
Attaching Emmitt Smith's name to his team will help some, but the support of General Motors and the acquisition of engines through Hendrick Motorsports will help even more as Jesse Iwuji races in the Xfinity Series this season.
Already, there has been some string-pulling. Veteran Cup Series crew chief Jason Houghtaling is aboard, and Iwuji said the team acquired points from a Johnny Davis Motorsports-owned car that finished 26th last year. That will get him into the field for the Feb. 19 Xfinity opener at Daytona International Speedway.
"It'll be nerve-wracking running Daytona the first time for me in the Xfinity Series," Iwuji admitted. "To be in the draft with highly experienced drivers and competing, we'll be finding our way, figuring out where we fit. It's going to be tough and won't be easy, but it's going to be fun."
Said Smith: "We got a late start, but we're here. As Jesse gets more comfortable around the car and the crew get comfortable with him, then we'll see where we are. I'm sure if there's an opportunity to fly to the top, we'll fly to the top. I'm excited about where we are."
Like Sportscasting on Facebook. Follow us on Twitter @sportscasting19.