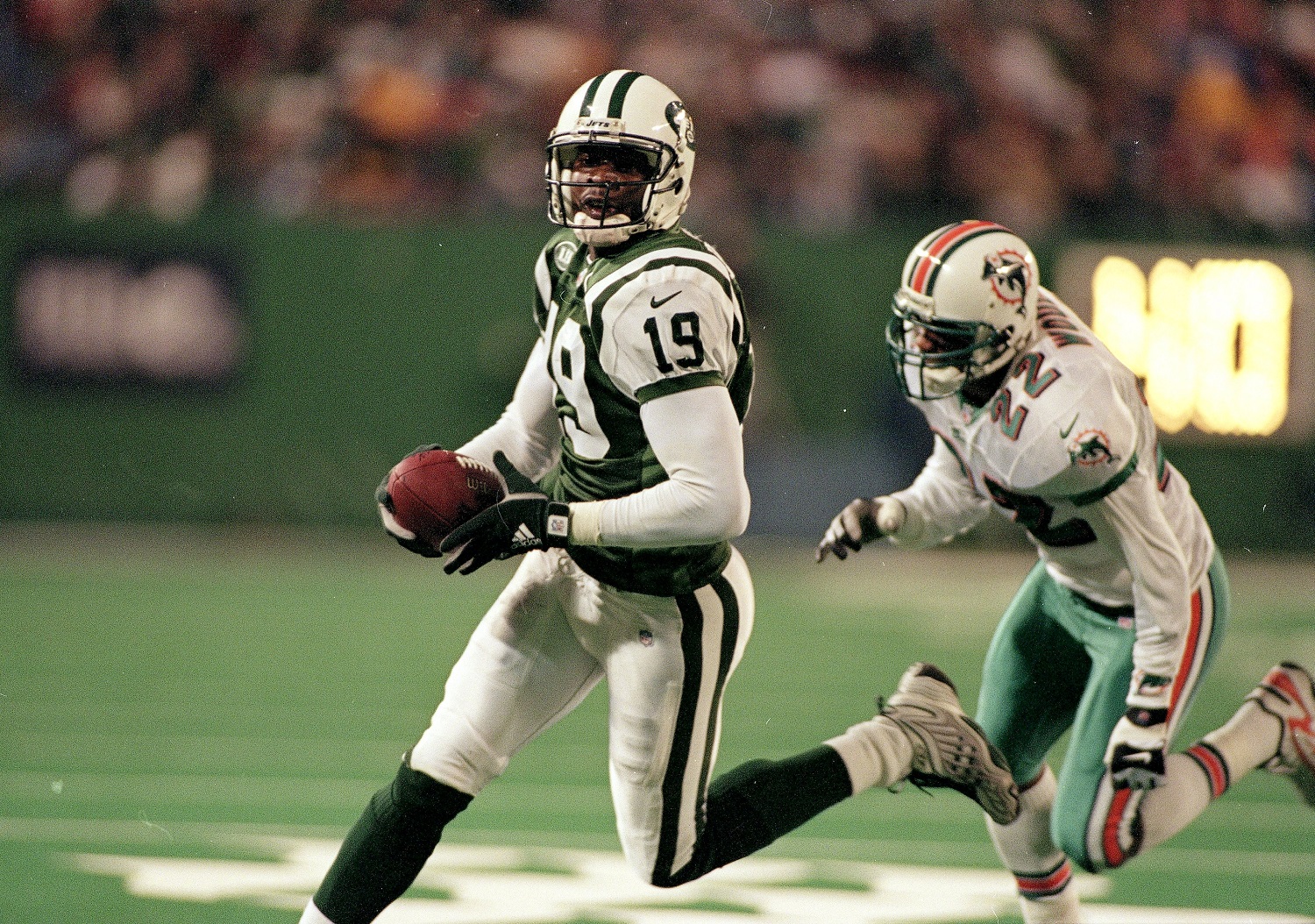 ESPN Analyst Keyshawn Johnson Is Tackling the Heartbreaking Tragedy of Daughter Maia's Death
Retired New York Jets receiver and current ESPN personality Keyshawn Johnson revealed on Twitter that his daughter Maia has died.
Keyshawn Johnson turned his life around after a run-in with the law in junior high school and a failed first attempt at college football. The man who went on to become a Pro Bowl wide receiver, ESPN analyst, and even a contestant on Dancing with the Stars now faces a new hurdle in life: dealing with the death of his daughter Maia.
ESPN analyst Keyshawn Johnson revealed that daughter Maia has died
Keyshawn Johnson, the retired college and NFL wide receiver who went on to a second career at ESPN, used social media on Monday to reveal the death of 25-year-old daughter Maia.
 "It is with incredible sadness that I have to share the news about the passing of my beautiful Daughter Maia," Johnson wrote on Twitter. "Maia, as my first born child, has been the joy of my, and her Mother Shikiri's, life."
According to TMZ.com, Maia was Johnson's first child with Shikiri Hightower, to whom he was married from 1998-2002. They also had a son, Keyshawn Jr., in 1998. Johnson also has two children, London and Vance, with his current wife, Jennifer Conrad.
"She came into our lives just as we were both coming of age as adults and has been a constant beloved presence for both of us," Johnson wrote.
The cause of death and where she was living were not immediately known.
Friends and colleagues express their sympathy
Keyshawn Johnson first came to the attention of the sports world as an All-American at USC, where he caught 168 passes and 16 touchdowns in two seasons. He moved on to the NFL as the first overall pick of the 1996 NFL draft by the New York Jets.
Johnson caught 305 passes and 31 touchdowns in four seasons with the Jets, then went to the Tampa Bay Buccaneers in a trade and reunited with Bill Parcells in 2004 with the Dallas Cowboys. Johnson completed his playing days in 2006 with the Carolina Panthers.
He totaled 814 catches and 64 receptions in an 11-year career and transitioned into an analyst role for ESPN on Sunday NFL Countdown and Monday Night Countdown. The network quickly issued a statement in support of Johnson.
"Our thoughts are with Keyshawn and his family as they deal with this unthinkable tragedy," the ESPN  statement said. "He has the full support of his ESPN family."
The New York Jets also reached out: "Please accept our deepest condolences. Our thoughts are with you and your family, Keyshawn."
The retired star's colleagues chimed in, too:
From Jemele Hill: "I am so very sorry Keshawn. That is devastating and heartbreaking to hear.
From Louis Riddick: "From my family to yours … our deepest and most sincere condolences brother."
Keyshawn Johnson rose up from a rough start
The death of daughter Maia at the age of 25 is, of course, a terrible blow to retired NFL standout and current ESPN personality Keyshawn Johnson. Raising a family has marked yet another success in a life that could have gone a different, destructive direction.
While still in junior high, Johnson was sent to a youth facility in California for nine months after being found in possession of marijuana, cocaine, and a handgun, according to the South Florida Sun-Sentinel.
Later, his grades weren't good enough coming out of high school to get into a four-year university, so Johnson enrolled at West Los Angeles College, a junior college. His freshman football stint lasted just eight games before he quit, but Johnson got his affairs in order and returned to the field two seasons later.
The receiver's JUCO play attracted the attention of USC coach John Robinson, who offered a scholarship. The following fall, Johnson caught 66 passes for 1,362 yards and nine TDs to start him on the path to success.
Like Sportscasting on Facebook. Follow us on Twitter @sportscasting19.