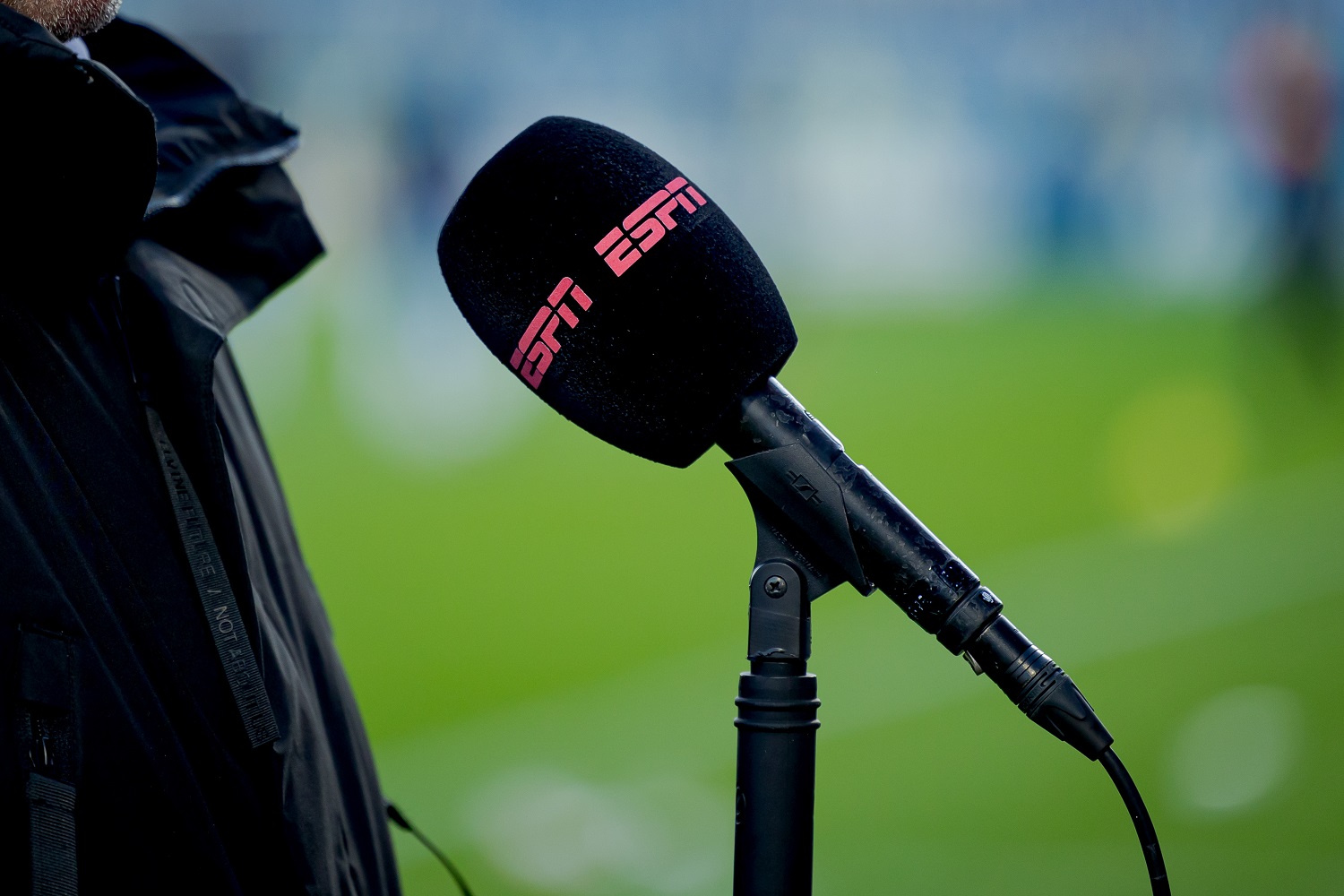 ESPN Tournament Announcers Enter the 'Don't Say Gay' Fray With the Score 44-4
Announcers Courtney Lyle and Carolyn Peck joined a protest over the 'Don't Say Gay' controversy, sitting silently courtside for the first two minutes after halftime of an NCAA Tournament game.
What does the hot-button topic of the day in Florida have to do with an NCAA Tournament game in women's basketball being played in South Carolina? Nothing, of course. But that's never stopped ESPN from interjecting politics or societal controversies into sports telecasts.
It happened again Friday to kick off the second half of a game in which South Carolina was walloping Howard University, 44-4. ESPN's announcers made more headlines than Howard made baskets in what turned out to be a 79-21 walloping.
ESPN announcers enter the 'Don't Say Gay' Fray
ESPN announcers Courtney Lyle and Carolyn Peck joined Disney workers in a protest on Friday, sitting silently courtside for the first two minutes after halftime of the NCAA Tournament game between South Carolina and Howard.
Upon returning to their broadcasting duties, Lyle said, "We love our teammates, we support our teammates, and we are one," Awful Announcing reported.
Peck was referencing protests over Florida's proposed Parental Rights in Education law that critics have dubbed the "Don't Say Gay" bill. The bill's sponsors are seeking to prohibit classroom instruction on "sexual orientation or gender identity" in schools before the fourth grade.
In response to the legislation, Disney employees have planned a series of walkouts in the next several days. Disney owns ESPN and ABC as well as the huge Disney World theme park in Florida.
"There are things bigger than basketball that need to be addressed at this time," Lyle said in the telecast. "Our friends, our family, our coworkers, the players and coaches in this community are hurting right now."
ESPN personalities have a history of controversy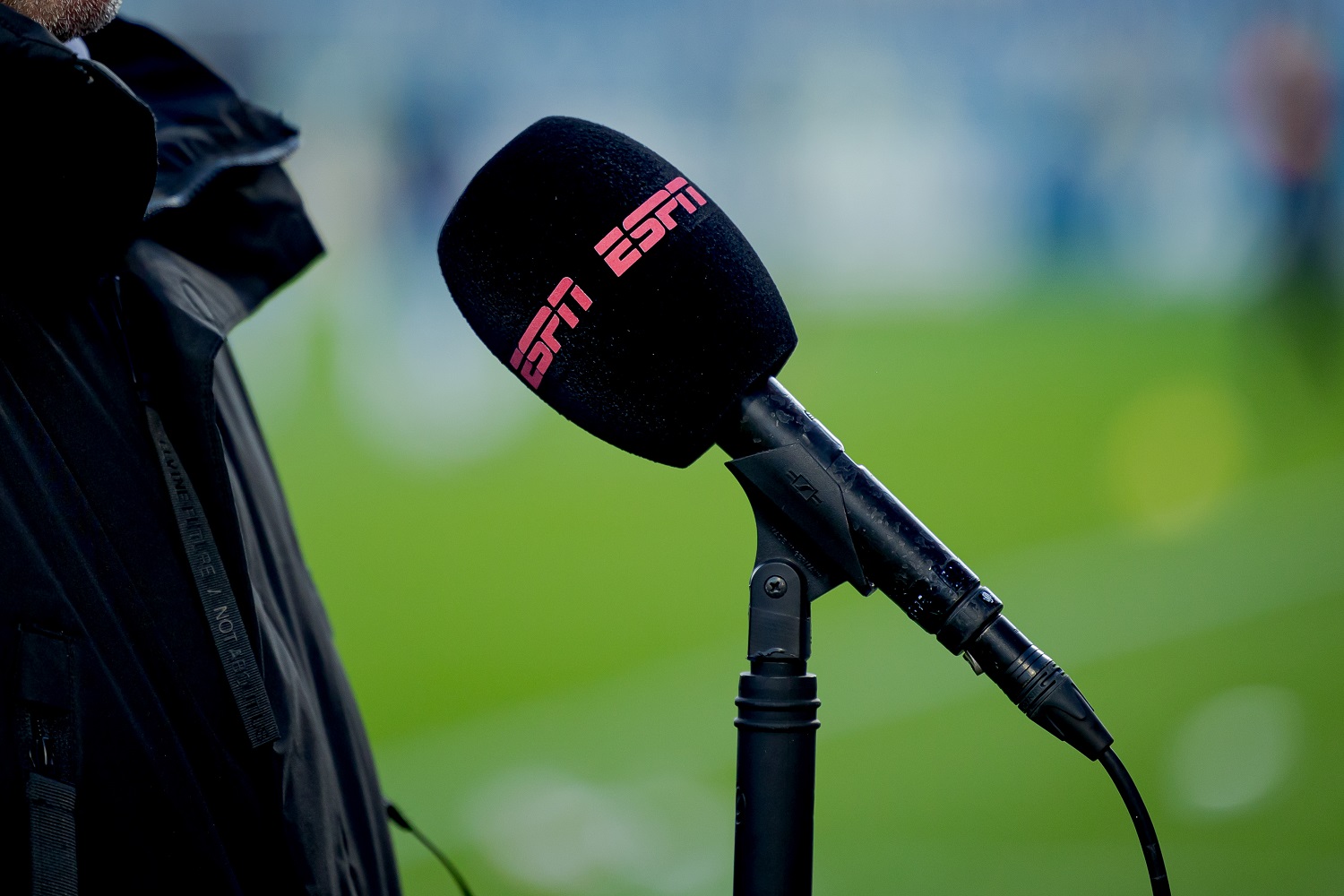 After several requests, ESPN released polling data to Sports Business Journal in July 2019 showing that 74% of sports fans surveyed preferred not to hear about politics on any of the network's media platforms. SBJ described the support as bipartisan and pointed out that the figure rose to 85% among avid fans.
That came a little less than two years after SportsCenter anchor Jemele Hill tweeted disparaging remarks about then-president Donald Trump, including referring to him as a "white supremacist." Less than a month later, ESPN suspended Hill for suggesting a boycott of Dallas Cowboys advertisers after owner Jerry Jones proposed benching players acting disrespectfully toward the U.S. flag in the heat of the Colin Kaepernick controversy.
ESPN colleague Mark Jones strayed into controversy in September 2020 by tweeting that he was refusing a police escort for a college game he was calling between Army and host Cincinnati.
"Saturday at my football game I'll tell the police officer on duty to 'protect' me he can just take the day off," he tweeted. "I'd rather not have the officer shoot me because he feared for his life because of my black skin or other dumb ish. I'm not signing my own death certificate."
The comment came after a Kentucky grand jury declined to hand up an indictment on the most serious potential charges following the police shooting of Breonna Taylor in Louisville. Jones' Twitter feed contains numerous comments and retweets critical of police and Republican public figures, including Trump, whom he called a "white supremacist terrorist."
The network has gone to extremes to avoid controversy, too
As much as the network has invited criticism as a result of its personalities' words online and on the air over political and social issues, ESPN has landed on the receiving end while trying to avoid unwanted attention.
The classic example came in September 2017, shortly after a protest in Charlottesville, Virginia, over the removal of a statue of confederate general Robert E. Lee. With ESPN scheduled to televise a non-conference football game between Virginia and William & Mary, the network made a late decision to replace announcer Robert Lee from its lineup that day.
It was a particularly laughable episode in light of the fact that Lee is of Asian American heritage.
Like Sportscasting on Facebook. Follow us on Twitter @sportscasting19.