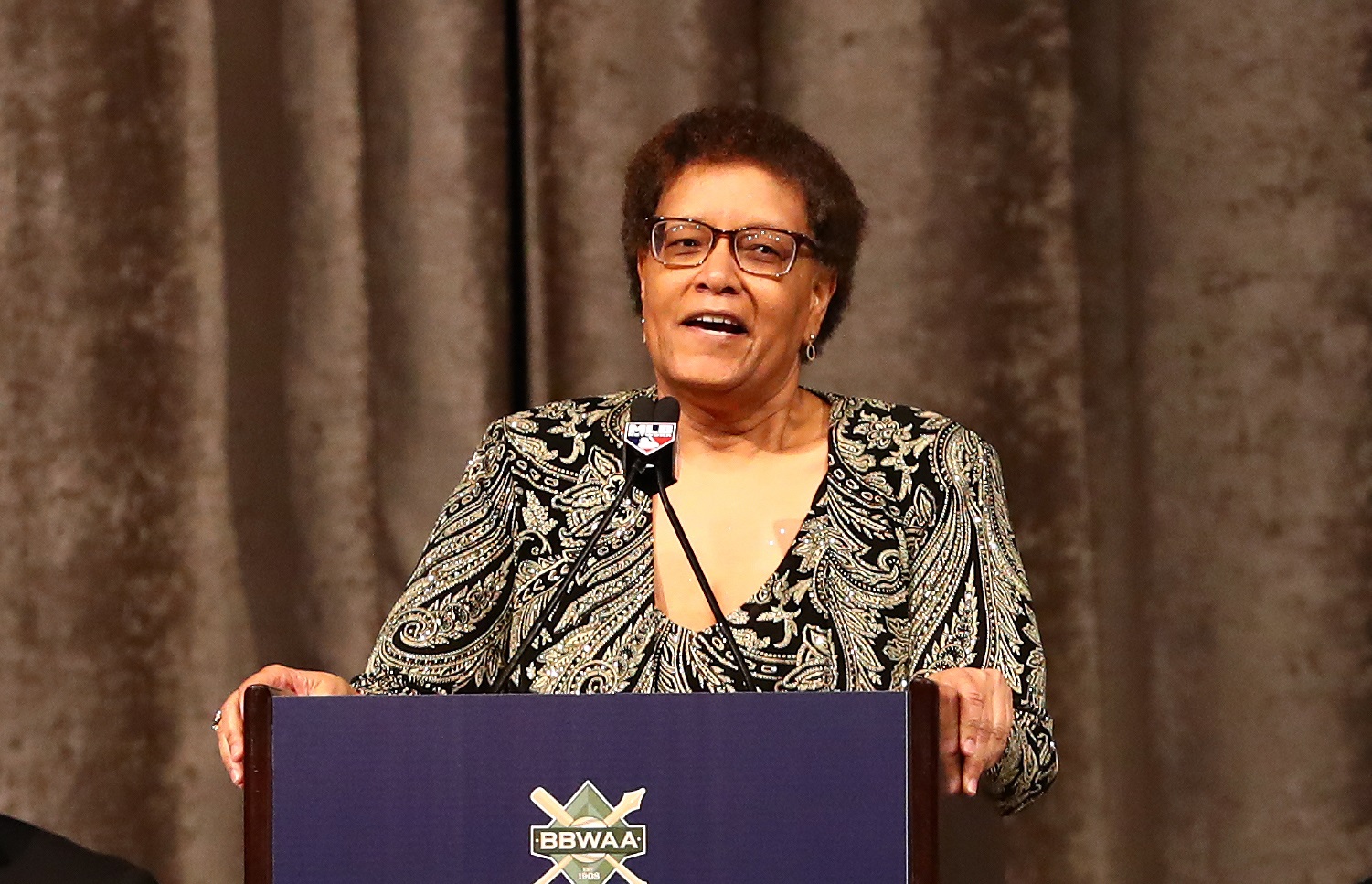 ESPN's Layoffs Include a Hall of Fame Honoree
Claire Smith, an award-winning baseball writer and respected editor, confirms she is among the hundreds of layoffs announced by ESPN.
They'll show you the U.S. Women's National Team in soccer or WNBA games throughout the year, but cable sports giant ESPN no longer has room on its staff for a pioneering woman widely regarded as one of the best in her business.
Baseball writer and editor Claire Smith has confirmed she is a victim of ESPN's layoffs revealed this week.
The latest ESPN layoffs
Though rumored for close to a month, ESPN remained silent about a fresh wave of layoffs until this week. The cable sports company owned by Walt Disney Co. announced that 300 current employees from around the world are being let go and that 200 open positions will not be filled.
The ESPN announcement is the latest cost-cutting measure by a Disney unit as the country hasn't been able to shake loose for the grip of the COVID-19 pandemic. Disney's previous moves included slashing thousands of jobs from its amusement parks.
ESPN saw ad revenue decline in the spring and summer as there were fewer NBA, MLB, and college games to broadcast. The network has also felt the pain of cord-cutting for several years. The ESPN suite of channels is one of the most expensive for cable and satellite services; every customer that cuts the cord with their service provider costs ESPN more than $100 per year in lost revenue.
But ESPN's other objective in cutting costs now is to make more money available to bid on the next round of NFL contracts. ESPN already has the Monday Night Football package but is widely reported to be interested in taking Sunday night games from NBC or Thursday contests from Fox.
ESPN's layoffs include a Hall of Fame writer
The latest round of ESPN layoffs is not expected to be a replay of cuts in 2017 that saw big names like NFL insider John Clayton, football analysts Adam Caplan and Andrew Brandt, NBA reporter Marc Stein, and MLB writer Jayson Stark let go.
However, there was a startling bit of news Friday as ESPN baseball editor Claire Smith revealed that she was being let go. Smith is a highly regarded figure in baseball circles. In 2017, she became the first woman to be presented with the J.G. Spink Award by the Baseball Writers Association of America.
Although Spink Award winners are not official inductees into the Baseball Hall of Fame in Cooperstown, they are part of a permanent display that effectively makes her a Hall of Famer.
Smith has lived a baseball writer's dream, beginning with her first assignment: covering Pete Rose when he passed Stan Musial to become the National League's career leader in hits.
She was MLB's first female beat writer while reporting on the New York Yankees for the Hartford Courant in the 1980s, wrote columns for the New York Times, and worked as a columnist and editor at the Philadelphia Inquirer.
She began at ESPN 13 years ago and her role includes shaping the baseball content of telecasts.
Ivan Maisel is also leaving
The first well-known name to announce their departure in the round of ESPN layoffs was Ivan Maisel. The veteran college football writer revealed that his contract won't be extended beyond Jan. 31.
He got the word on the 18th anniversary of starting at the network.
"I love to write, and I love college football, and I don't anticipate either one of those loves diminishing anytime soon," Maisel wrote on Twitter. "After Jan. 31, we'll see what happens."
Though not officially a part of the latest layoffs, Keith Olbermann was allowed to leave ESPN last month before the completion of his contract in order to start a new YouTube venture.
Like Sportscasting on Facebook. Follow us on Twitter @sportscasting19.