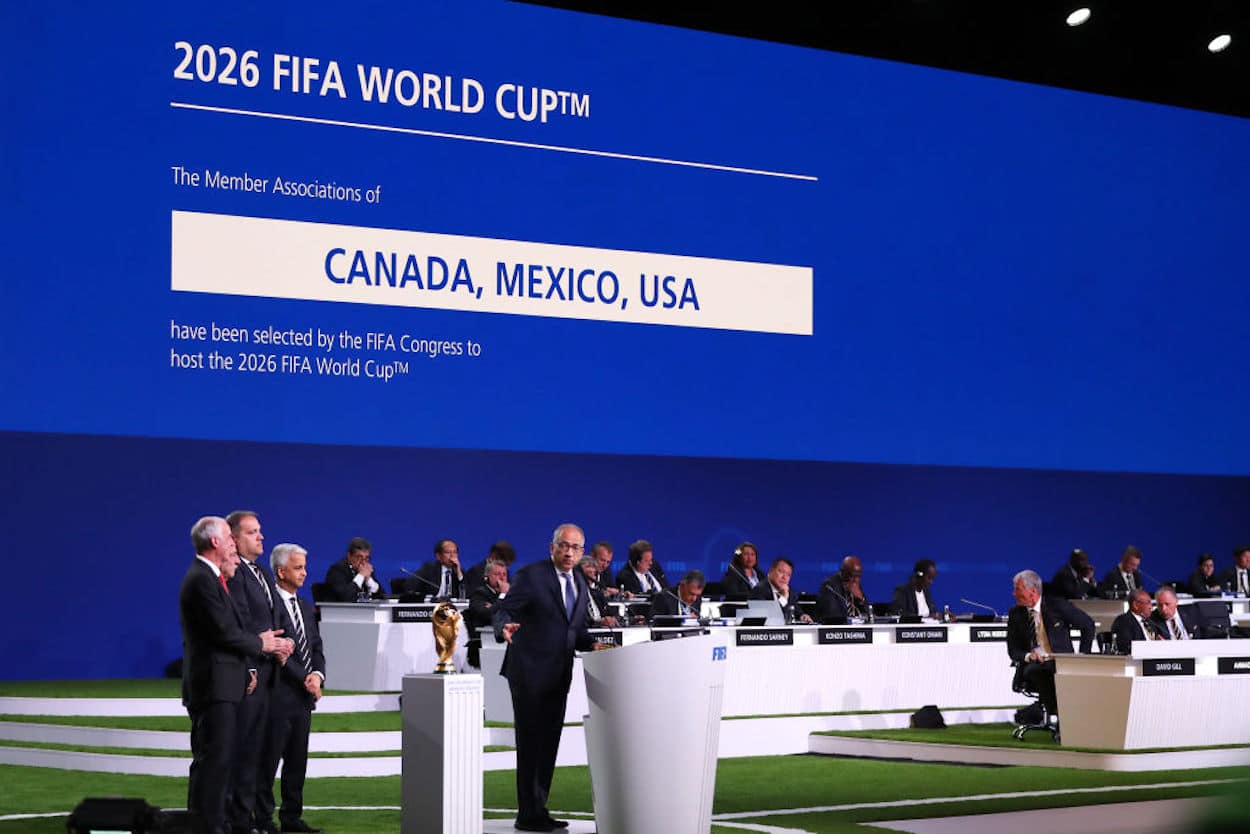 Everything You Need to Know About the Next World Cup
Enjoyed the 2022 World Cup and thinking ahead to the next tournament We've got you covered with answers to your potential questions.
While the 2022 FIFA World Cup has produced some high-quality football and iconic moments, it's never too early to start thinking ahead. As fun as they may be, major soccer tournaments don't come around every year. There's a cycle of qualification and anticipation that needs to take place before the first match ever kicks off. That preparation, at least from a fan's perspective, can be part of the fun.
With that in mind, let's turn our eyes toward 2026 and sketch out everything you'll need to know about the next World Cup.
When is the next World Cup?
Barring unforeseen issues like a pandemic, FIFA's international tournaments take place on a fixed schedule. Since the global footballing world descended on Qatar in 2022, the next World Cup will kick off in 2026.
If we want to get more specific, the tournament will kick off (at least as of now) on June 8, 2026, and end on July 3. As you might notice, those dates show that the next World Cup will take place in the standard Northern Hemisphere summer window, as opposed to 2022's winter event.
And speaking of hemispheres and locations, that leads us into our next topic.
Where will the next World Cup take place?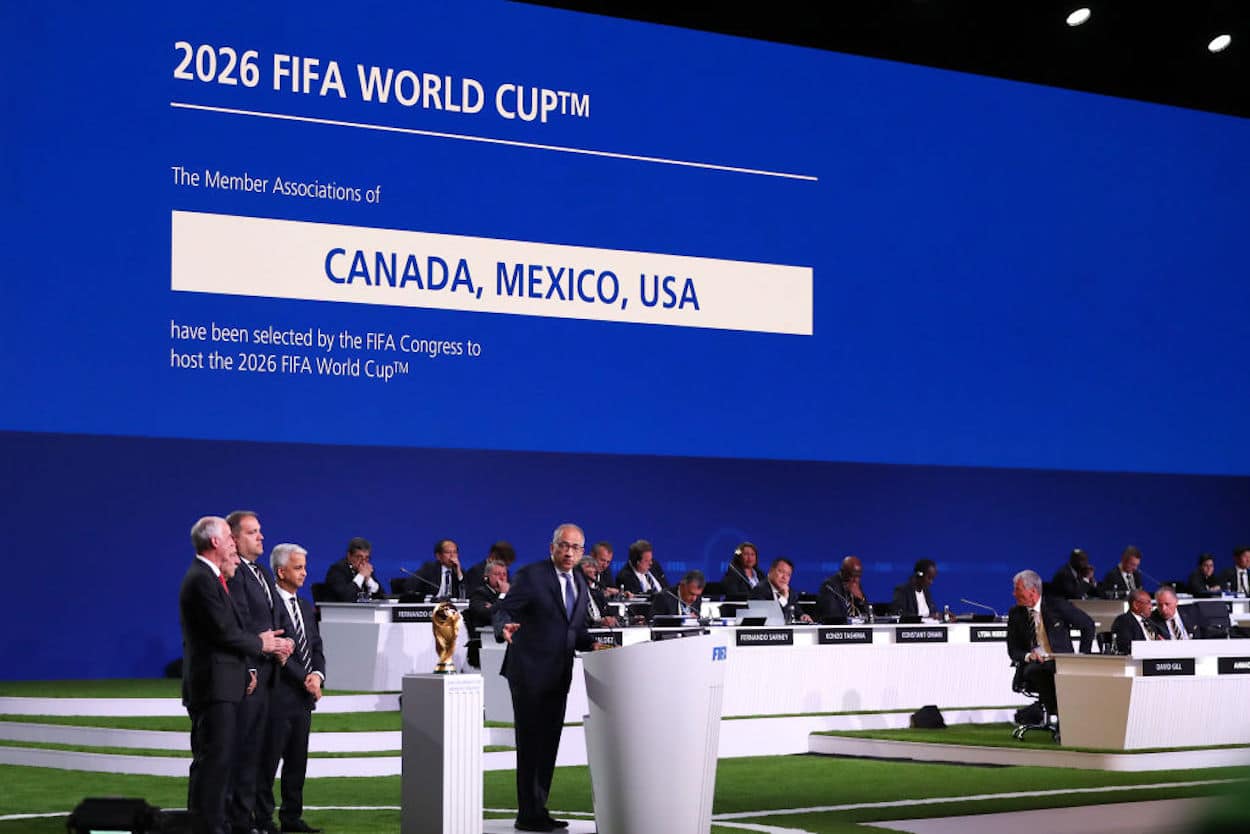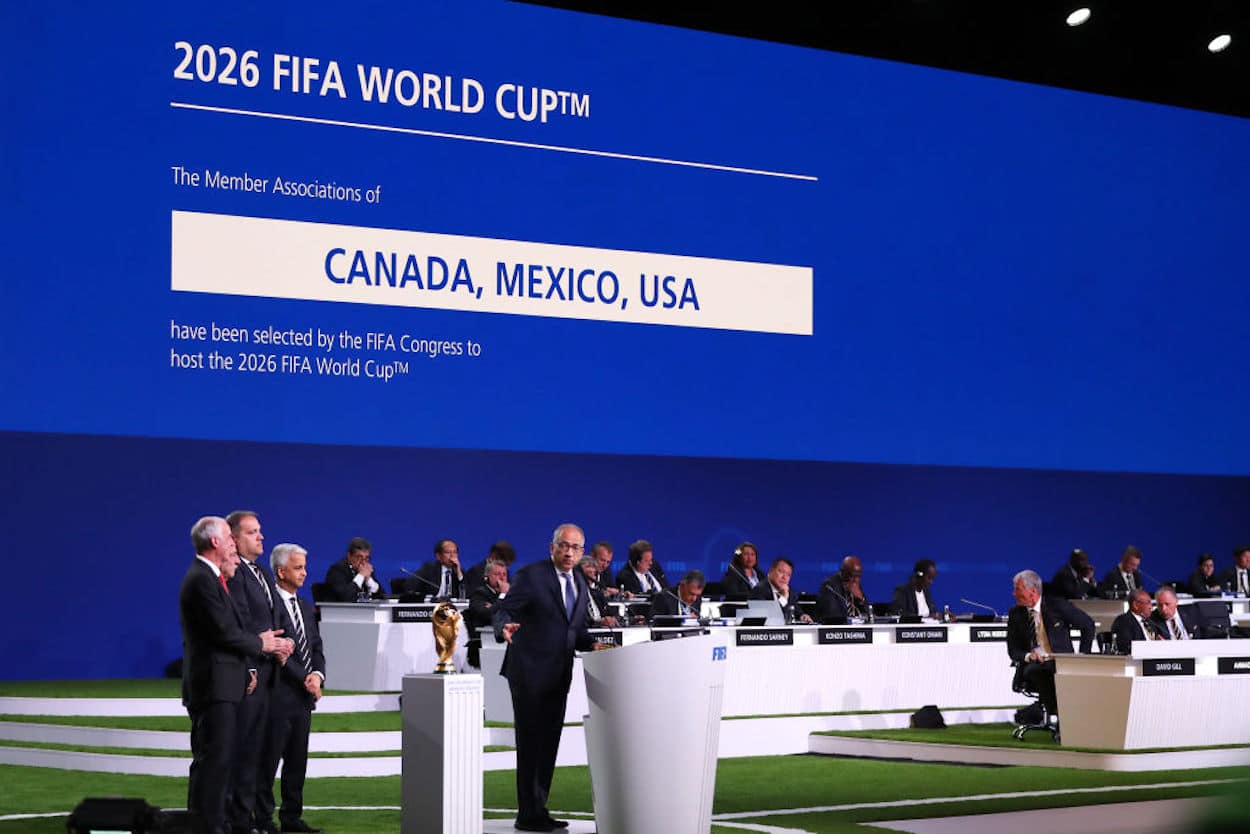 At the broadest level, the next World Cup will take place across the United States, Mexico, and Canada. The three nations submitted a joint bid, meaning they'll share hosting responsibilities in 2026.
In practice, though, the majority of sites will be located in the United States. Matches will take place in the following stadiums:
MetLife Stadium: New York/New Jersey (home of the New York Jets and Giants)
SoFi Stadium: Los Angeles, California (Los Angeles Rams and Chargers)
AT&T Stadium: Dallas, Texas (Dallas Cowboys)
Levi's Stadium: Bay Area, California (San Francisco 49ers)
Hard Rock Stadium: Miami, Florida (Miami Dolphins, University of Miami)
Mercedes-Benz Stadium: Atlanta, Georgia (Atlanta Falcons, Atlanta United)
Lumen Field: Seattle, Washington (Seattle Seahawks, Seattle Sounders)
NRG Stadium: Houston, Texas (Houston Texans)
Lincoln Financial Field: Philadelphia, Pennsylvania (Philadelphia Eagles);
Arrowhead Stadium: Kansas City, Missouri (Kansas City Chiefs)
Gillette Stadium: Boston, Massachusetts (New England Patriots, New England Revolution)
BMO Field: Toronto, Ontario, Canada (Toronto FC, Toronto Argonauts)
BC Place: Vancouver, British Columbia, Canada (Vancouver Whitecaps, BC Lions)
Estadio Akron: Zapopan, Jalisco, Mexico (C.D. Guadalajara)
Estadio BBVA Bancomer: Guadalupe, Nuevo León, Mexico (C.F. Monterrey)
Estadio Azteca: Tlalpan, Mexico City, Mexico (Club América, Cruz Azul)
For those who are interested in planning ahead, the 2026 World Cup Final will take place in MetLife Stadium, just outside of New York City.
How many teams will be in the next World Cup?
If a tournament hosted by three countries isn't enough of a change, the field will look much different when the next World Cup arrives. While we've gotten used to a 32-team field, 2026's tournament will feature 48 nations.
That will probably cause some logistical changes (we'll get to those shortly), but there are some definite upsides. An expanded field will allow more nations to be represented on the global stage and will allow stars like Mohamed Salah and Erling Haaland a better chance of reaching the next tournament.
And, from a fan's perspective, there will be a net increase in the number of matches played. That's certainly a win for the neutral.
What other changes will we see in the 2026 tournament?
When something as major as the number of nations represented in the next World Cup changes, it's going to begin an entire domino effect. There are still some loose ends to be tied up before 2026, but things will certainly look different.
As of now, it seems like there will be 16 three-nation groups, with the top two teams out of each pot qualifying. That means squads are only guaranteed two matches before potential elimination. (This could also be scrapped due to fears of potential collusion, but nothing official has come down the pipeline.)
Having smaller and shorter group stages also increases the possibility of ties, so FIFA could add some extra penalty shootouts into the mix. That idea isn't set in stone, but it appears to be one potential solution at this stage.
If 32 teams advance out of the groups, that will require an extra round of knockout play. There will be a Round of 32, giving way to a Round of 16. After that, things will continue as they did in 2022.
Who will win the next World Cup?
That's the million-dollar question, isn't it? While I would be placing a big-money bet rather than writing about it if I actually knew the answer, there are a few logical places to look.
France: When you've shone at two consecutive World Cups and have one of the best players in the world on your roster, you're always going to get some attention. And while there are some age-related concerns — Olivier Giroud, Antoine Greizmann, and Hugo Lloris won't be around forever — France is equipped to handle them. Four years will give the likes of William Saliba and other talented youngsters time to mature, and Kylian Mbappe will only get better with age. Will Les Bleus be ready to win the next World Cup? Only time will tell, but they deserve to be in the conversation.

England: Across the English Channel, we have the Three Lions. Despite their lack of historical success in big tournaments, the squad could be peaking at the right time. Other than Harry Kane, most of England's core is young and talented. Bukayo Saka, for example, will only be better in four years. Phil Foden will likely be a genuine star by then, and Jude Bellingham will probably be playing for one of the world's biggest clubs. While there will be plenty of questions to answer, like who takes over the number nine shirt when Harry Kane becomes that much more immobile, it will be tough to argue with the raw talent at England's disposal.

Brazil: In fairness, this pick depends on Neymar's future with the national team. If he remains in the fold, Brazil will have a legitimate shot in every tournament until he retires.

While Neymar may be the stir that stirs the drink, he is surrounded by some big names. Vinicius Junior won't be going anywhere, and the attacking core of Rodrygo, Raphinha, Richarlison, Gabriel Jesus, and Gabriel Martinelli should head to the next World Cup, barring any issues between now and 2026. Will the holding midfield (mainly Casemiro) and some elements of the defense (Thiago Silva, Alex Sandro, and Dani Alves) need to be replaced? Of course, but you can paper over plenty of cracks with world-class attacking talent.

Spain: Spain is probably a bit further away from a World Cup title than these other nations, but they warrant a mention due to the exciting talents on their roster. When you consider that the likes of Pau Torres, Gavi, Pedri, Ferran Torres, Nico Williams, and Ansu Fati all took part in the 2022 World Cup (admittedly with varying levels of playing time), it's tempting to wonder what four additional years of development can do. Keep an eye on La Roja from a developmental perspective.
So while there's plenty of uncertainty across the board, that's part of the fun. Until the details completely fall into place, the next World Cup will have the potential to be the most perfect event you can imagine. (It won't be because of FIFA, but you can still imagine.)