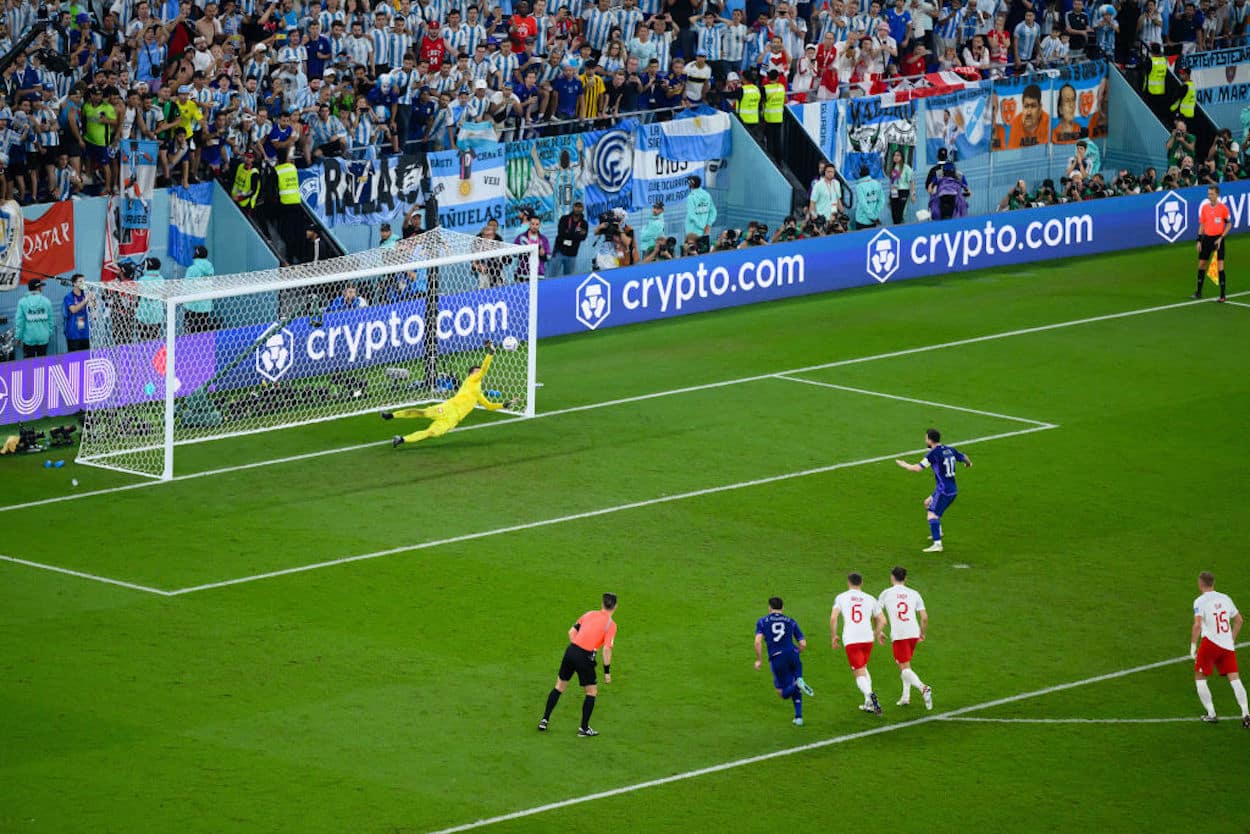 The 2026 World Cup Could Feature Extra Penalty Shootouts to Solve a Problem of FIFA's Own Making
For the vast majority of soccer fans, penalty shootouts are stressful and unsatisfying. So, of course, FIFA is considering adding more to the World Cup.
At the risk of painting with a broad brush, very few soccer fans like penalty shootouts. While they serve a logical purpose — sometimes a game simply needs a winner — that tiebreaker can seem unsatisfying. Sure, taking a PK is a skill, but stopping everything and taking some rapid-fire spot kicks often feels divorced from the context of the larger match. It's as if Major League Baseball went to a five-man Home Run Derby if Game 7 of the World Series was tied after 12 innings.
So, with that in mind, it's only logical that FIFA could add even more shootouts to the 2026 World Cup. And, to add insult to injury, they'll only be there to solve a problem that the governing body created.
Let's break it all down.
The 2026 World Cup will have an expanded field and smaller groups, which could require extra penalty shootouts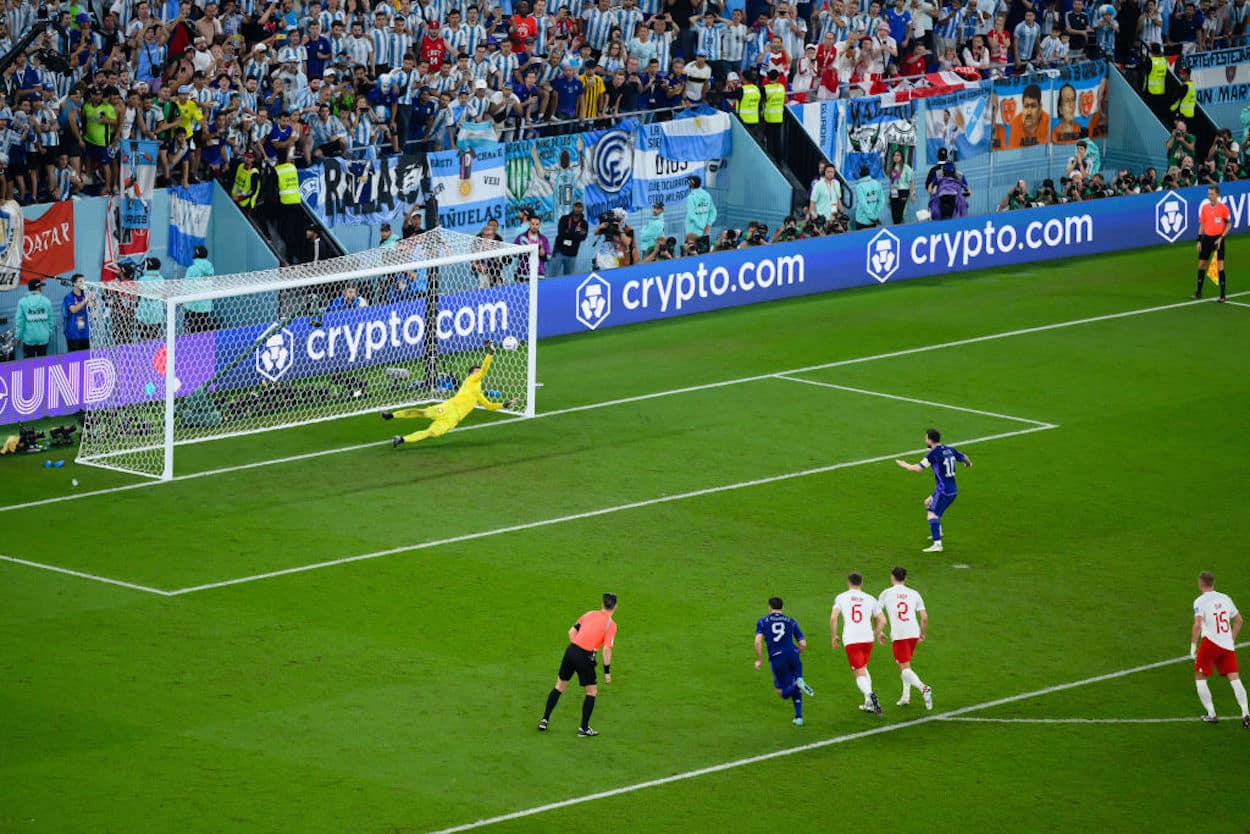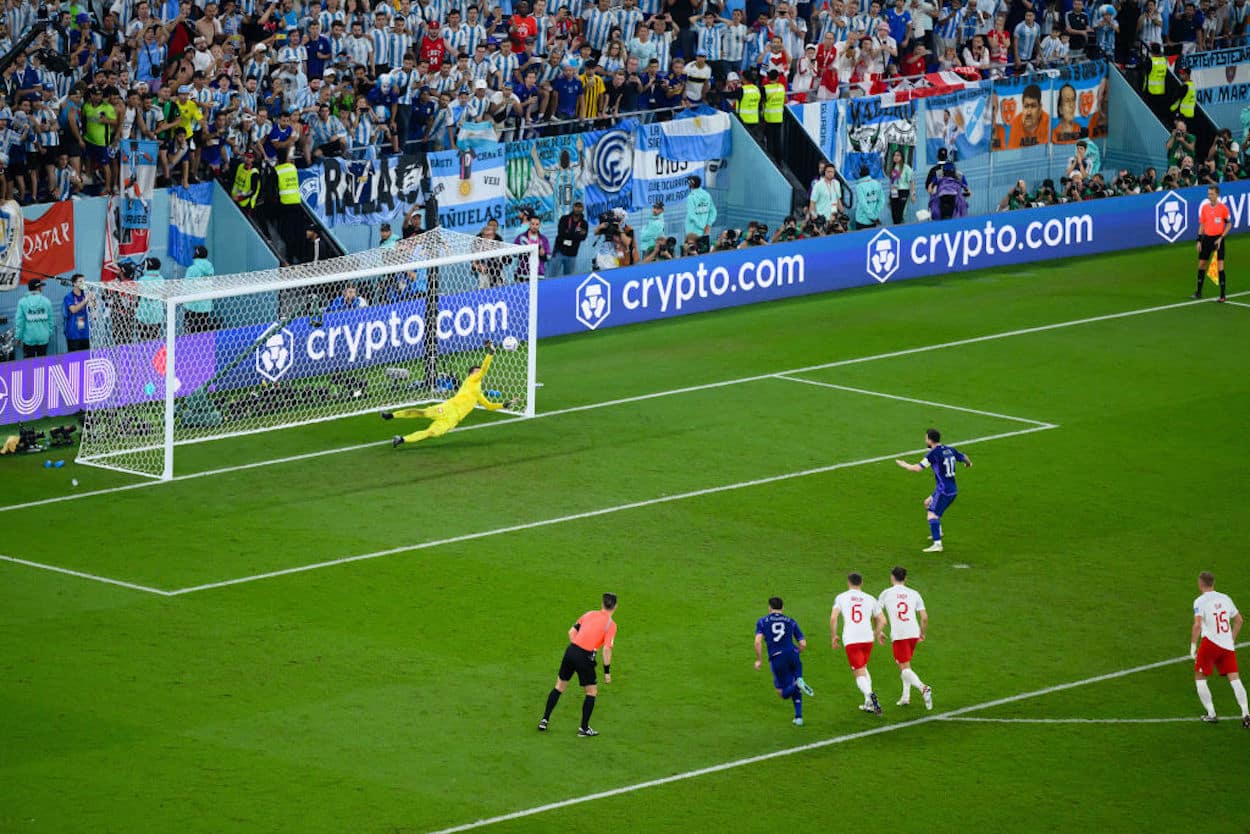 While there's always the possibility of some goofy tiebreakers — Poland and Mexico, for example, almost had to flip a coin to see who advanced out of Group C — having eight World Cup groups consisting of four teams works pretty well. That format, however, seems to be on its way out.
For the 2026 World Cup, the field has been expanded to 48 teams. And while there's still room to change, it seems like that tournament will feature 16 groups of three nations. That would mean every team squad plays two group stage matches, with first and second place advancing to knockout play.
Only having two matches increases the risk of ties in the standings, though. With fewer games, it's simply more likely that multiple parties will finish on equal footing. According to The Athletic, the answer could be group-stage penalties and bonus points.
"If FIFA go with three-team groups, introducing penalty shootouts — to determine which team could claim a bonus point in the event of a drawn game after 90 minutes in the group stage — are one option to settle which team progresses," a story by Adam Crafton explained. "These shootouts could take place before kick-off or at full-time."
Even if the shootouts happen after the final whistle, though, things can still get messy. Pretend that Teams A and B go to a penalty shootout, and a win by Team B will see both of those nations advance out of the group. What's to say there won't be a wink and a nudge to ensure everyone gets what they want?
Trying to avoid that sort of collusion is why FIFA schedules both of the final matches in each group at the same time. When there are three teams in each pool, however, that's impossible.
It feels very on-brand for FIFA to solve a problem with the least satisfying solution
If you've read any of my soccer coverage before and during the 2022 World Cup, you might have seen me make reference to "typical FIFA." In those situations, I'm talking about things that seem obviously flawed to any soccer fan — take a Qatar World Cup happening in November and December, for example — that happen anyway.
Well, add the possibility of these extra penalty shootouts to the list.
As it stands, eight four-team groups work pretty well. Even if we're expanding the field (and assume that's happening for reasons other than making more money) we don't need to overcomplicate things.
If there are 48 teams in a tournament, you can still have 12 groups of four. Having the top two teams advance would place 24 teams in the knockout round. While that would create an unbalanced bracket, eight extra teams could be added by allowing the best third-place squads to advance. That isn't completely unprecedented — it used to be a standard practice in the World Cup — and would theoretically keep things determined by actual matches.
FIFA, however, seems to be doing things another way. Not only did the organization choose to expand the field, but the FIFA council didn't have a problem with three-team groups. Now, we're trying to fix the problems created by those decisions with goofier and goofier processes.
At this point, we'll just have to see what happens. Everything has to fall into place by 2026, right?
Right?