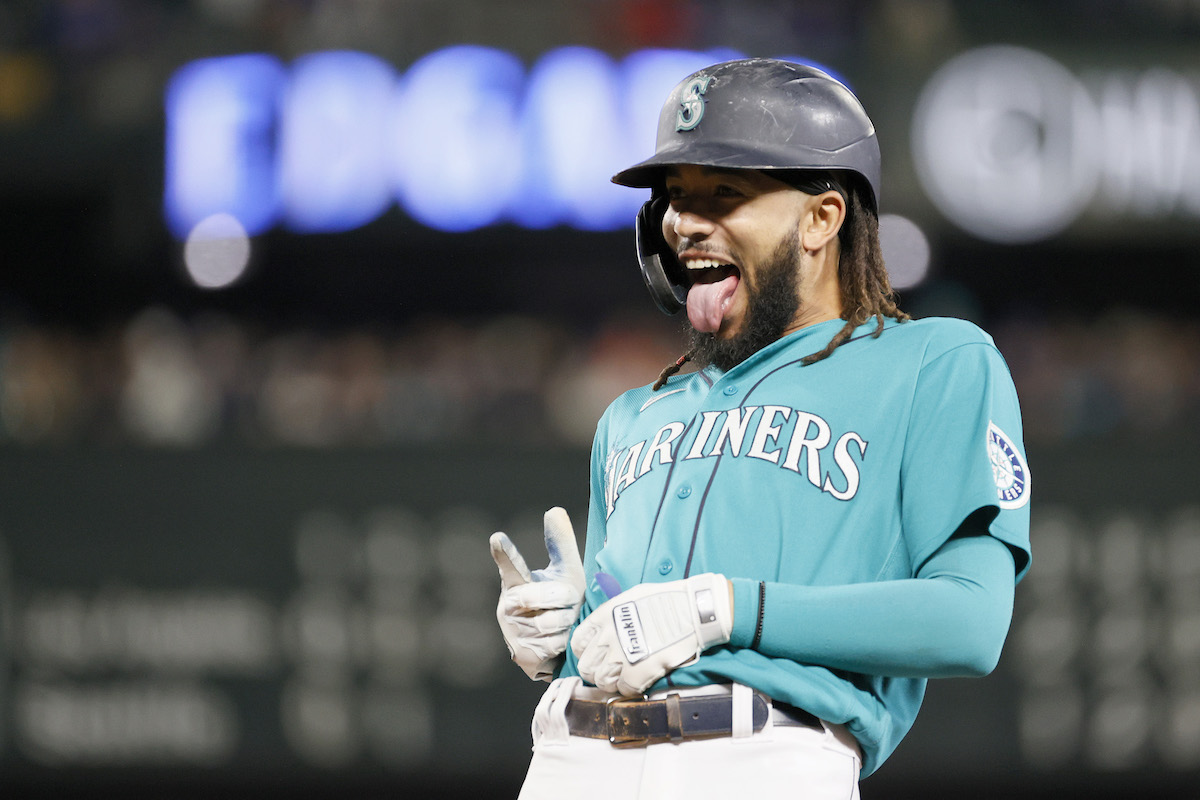 Fantasy Baseball Sleepers: 3 Late-Round Shortstops With Season-Altering Potential
Getting a top-tier shortstop is a must in your fantasy draft. But landing a high-upside option in the last few rounds can pay off significantly, and these sleepers will help you out.
Not too long ago, finding MLB shortstops capable of producing monstrous offensive stats was nearly an impossibility unless you landed Troy Tulowitzki or Hanley Ramirez, among a few other notable options. But the last decade has seen the position do a dramatic 180, and it's now brimming over with offensive talent.
Missed out on Trea Turner, Bo Bichette, Marcus Semien, or Fernando Tatis Jr. (when he returns later in the season)? No worries. You can still bolster the middle of your infield with Tim Anderson, Xander Bogaerts, Trevor Story, Wander Franco, Francisco Lindor, or Corey Seager. The list goes on and on, to the point that you have few excuses for not rostering at least one powerhouse shortstop unless your league features more than a dozen teams.
And that's why these fantasy baseball sleepers are deeper cuts than the ones we've been featuring at other positions. Whereas our starting pitcher and catcher portions of this series highlighted only players with an average draft position (ADP) over 200, we're upping the ante here and restricting ourselves to contributors with ADPs at least in the vicinity of 300 — if they're not going even later.
These three shortstops may be end-of-draft options, but they can each give you quite a return on a minimal investment.
J.P. Crawford, Seattle Mariners
ADP: 295.0
Age: 27
2021 Stats: 687 PA, 89 R, 37 2B, 0 3B, 9 HR, 54 RBI, 3 SB, .273/.338/.376
Sometimes, opportunity is all you need.
J.P. Crawford may never make good on his draft status. Coming off the board before everyone else, as he did during the 2013 amateur draft, tends to carry with it inordinate production expectations.
But even still, he's turned himself into a high-floor option at shortstop — and one of the most fun, entertaining players around — who can threaten double-digit homers and find himself taking chances on the basepaths. His glove guarantees him playing time, and he's made enough progress as a hitter to find himself in a favorable spot.
Crawford is a leading candidate to lead off for a dangerous Mariners team hoping to end a lengthy playoff drought that stretches back to 2001, and the combination of an aggressive offseason and a tremendous farm system could make him a sneaky source of runs in the later stages of a draft. We know he can get on base, and he now has Mitch Haniger, Jesse Winker, Ty France, Jarred Kelenic, and Eugenio Suarez as options to help drive him in. Plus, that's saying nothing of what the lineup will look like once uber-prospect Julio Rodriguez gets the call.
The 2021 season was the first time Crawford had played more than 100 games, and he responded by finishing No. 40 on the runs leaderboard. He should improve on that in 2022, and that's saying nothing of the potential homer and stolen base strides that could come from his 74th percentile max exit velocity and 61st percentile sprint speed if he barrels up the ball more frequently and runs in the right situations.
Jeremy Pena, Houston Astros
ADP: 439.0
Age: 24
2021 Stats: 133 PA, 22 R, 4 2B, 2 3B, 10 HR, 19 RBI, 5 SB, .287/.346/.598 (at Triple-A)
Speaking of opportunity…
Jeremy Pena may not view himself as a candidate to "fill anyone else's shoes," but he's doing exactly that with Carlos Correa off to join the Minnesota Twins. He'll have to hold off Niko Goodrum to secure the shortstop job for the Houston Astros, but it says something that Dusty Baker is already referring to him as the front-runner when the 72-year-old manager has a long history of downplaying young talent and favoring established veterans.
FanGraphs' No. 30 overall prospect generates more love for his defense than any of his other traits, and he might not be a source of much power unless his 10 homers in 30 games at Triple-A before he suffered a wrist injury prove more of a trend than an aberration. He only recorded eight dingers in 145 games at the lower levels of the minors during the 2018 and 2019 seasons.
However, power doesn't always develop linearly, and the pandemic-canceled 2020 minor league season is a huge confounding variable. Perhaps he'd have smashed 15 long-balls over the course of a full season at Double-A and Triple-A and helped legitimize the strides that came with an unsustainable HR/FB% and a more pull-happy approach at the plate.
Pena is a risky pick even with a guaranteed job, but any volume in a strong Houston offense is worth chasing at this stage of the draft, especially when paired with a strong hit tool and potential power gains.
Bryson Stott, Philadelphia Phillies
ADP: 464.0
Age: 24
2021 Stats: 487 PA, 71 R, 26 2B, 2 3B, 16 HR, 49 RBI, 10 SB, .299/.390/.486 (at three minor league levels)
Don't be scared off if Didi Gregorious earns the job on Opening Day at the expense of Bryson Stott. Allocating free-agency resources on Nick Castellanos and Kyle Schwarber, both of whom line up in the outfield, while failing to address the middle infield was a clear sign of confidence from the Philadelphia Phillies front office.
Gregorious' contract is up at the end of the year, and he might not get that long a runway if Stott keeps producing as he did in Arizona Fall League and, well, at every stage of the minor league journey. Over 26 games in Arizona, he turned in a .318/.445/.489 slash line with seven doubles, a triple, two homers, 31 RBI, and five stolen bases with 24 walks and just 14 strikeouts in 119 plate appearances.
Phillies president of baseball operations Dave Dombrowski already appears to be on board, even if he's not necessarily ready to hand him the job.
"I said, 'You should come with the mindset of trying to win a spot with the big league club when you come to spring training,'" Dombrowski told Matt Breen of The Philadelphia Inquirer about his message to the 24-year-old. "Because sometimes guys come to camp when they're young players and they're like, 'Well, I'm happy to be here, right? It's great. It's fine. It's fantastic.' And then there's another mindset that, 'Hey, I'm going to try to win a job.' So, you come and try to win a job. Now, I'm not saying it's going to happen. There's no promises attached to him. But I want to make sure he comes in with the right mindset to go about it."
And that wasn't it:
"I've never been averse to jumping a guy from double A to the big leagues. Never. I've done it many, many times and had very good success in doing it. So, I'm not at all averse. He had a little bit of time there, and he's helped himself by how he's played in the Arizona Fall League. He's a good player. So, no, I'm not averse."

Dave Dombrowski on Bryson Stott
Stott still has to earn the job after his quick ascension through the minor league system. He's not viewed as a huge source of immediate in-game power, but he's gotten better at hitting breaking balls and has enough raw power within his smooth, lefty stroke that it could come down the road. Even if it doesn't, his careful eye at the plate should translate from the get-go, and the same is true of his speed and baserunning ability.
If you're in a keeper or dynasty league, snatch him up quickly. Even in re-draft leagues, considering adding him at the tail end of the process as either a bench stash until he inevitably usurps the job from Gregorious or an early-season asset if he earns it right away in camp.
All stats, unless otherwise indicated, courtesy of Baseball Reference, Fangraphs, and Baseball Savant. ADP data courtesy of FantasyPros.