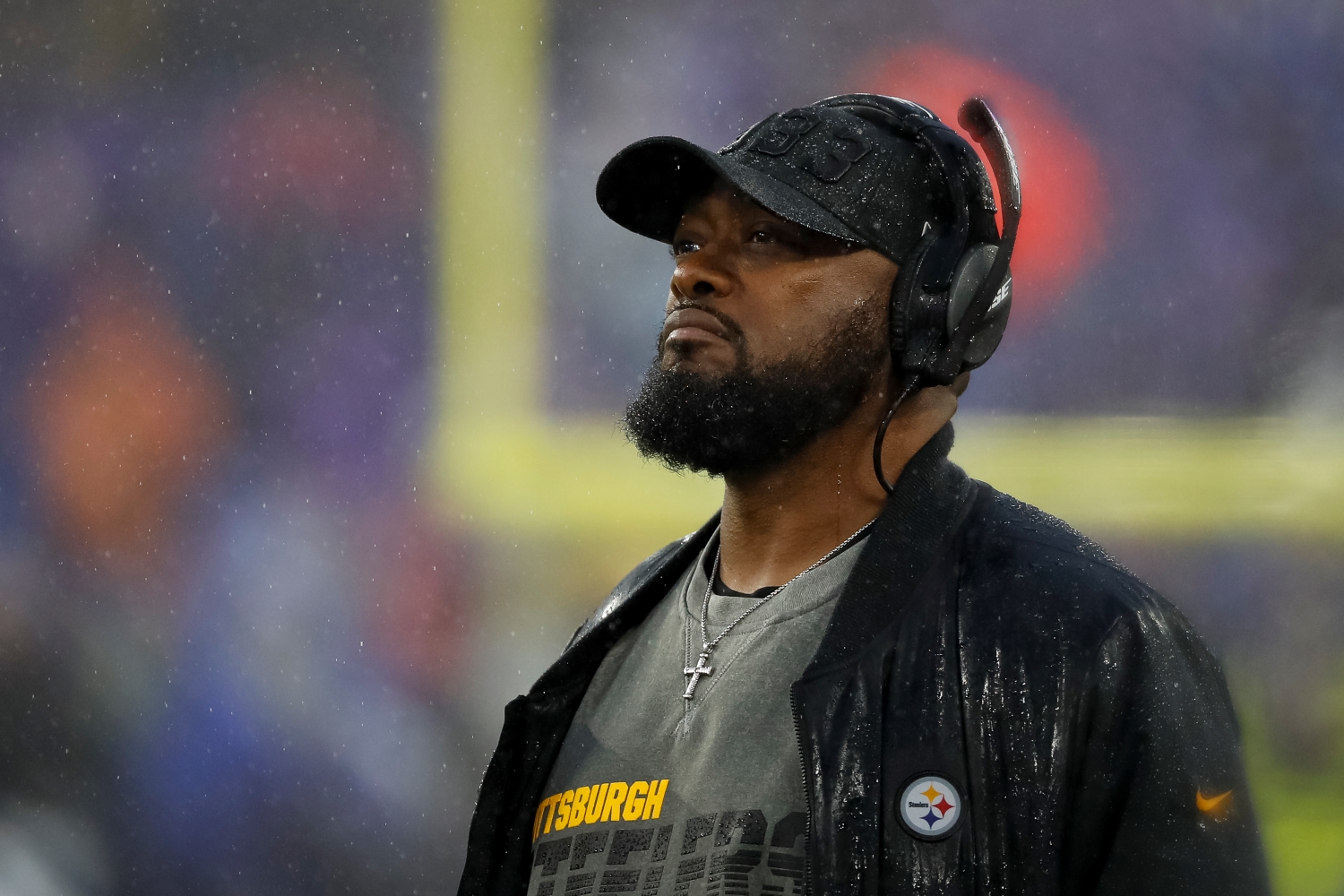 The Father of Steelers Coach Mike Tomlin Tragically Died While Speaking to His Brother After a Fishing Trip
Pittsburgh Steelers coach Mike Tomlin lost his father to a fatal heart attack just over a week after his team got eliminated from the playoffs.
Football runs through Mike Tomlin's veins. After all, the Pittsburgh Steelers coach's father became an NFL draft pick in 1968. However, while his son has carved out a highly successful career in pro football, Ed Tomlin made a much bigger impact as a civil rights activist.
Although Tomlin didn't have a close relationship with his biological father (his mother and stepfather raised him), he still had to deal with an unexpected loss just a few years into his tenure in Pittsburgh.
Mike Tomlin followed a different path to the NFL than his father
A Virginia native, Mike Tomlin followed in his father's footsteps by becoming a college football player. After starring at Denbigh High School, he took his talents to the College of William and Mary. He earned first-team All-Yankee Conference honors in 1994 and graduated with 101 receptions for 2,054 yards and 20 touchdowns.
Decades earlier, his biological father also starred on the football field. Ed Tomlin played at Hampton Institute (now known as Hampton University) before the Baltimore Colts selected him in the 10th round of the 1968 NFL draft. He never played a down for the franchise.
Instead, the powerful running back signed with the Montreal Alouettes of the Canadian Football League. He ran for 265 yards and caught 12 passes for 116 yards and two touchdowns in eight games. That represented both the beginning and the end of his pro football career.
Of course, Mike Tomlin has enjoyed far more success at the NFL level. Although his playing days ended after college, he's channeled his passion for the game into an impressive coaching career.
Ed Tomlin tragically died shortly after the Steelers' 2012 season ended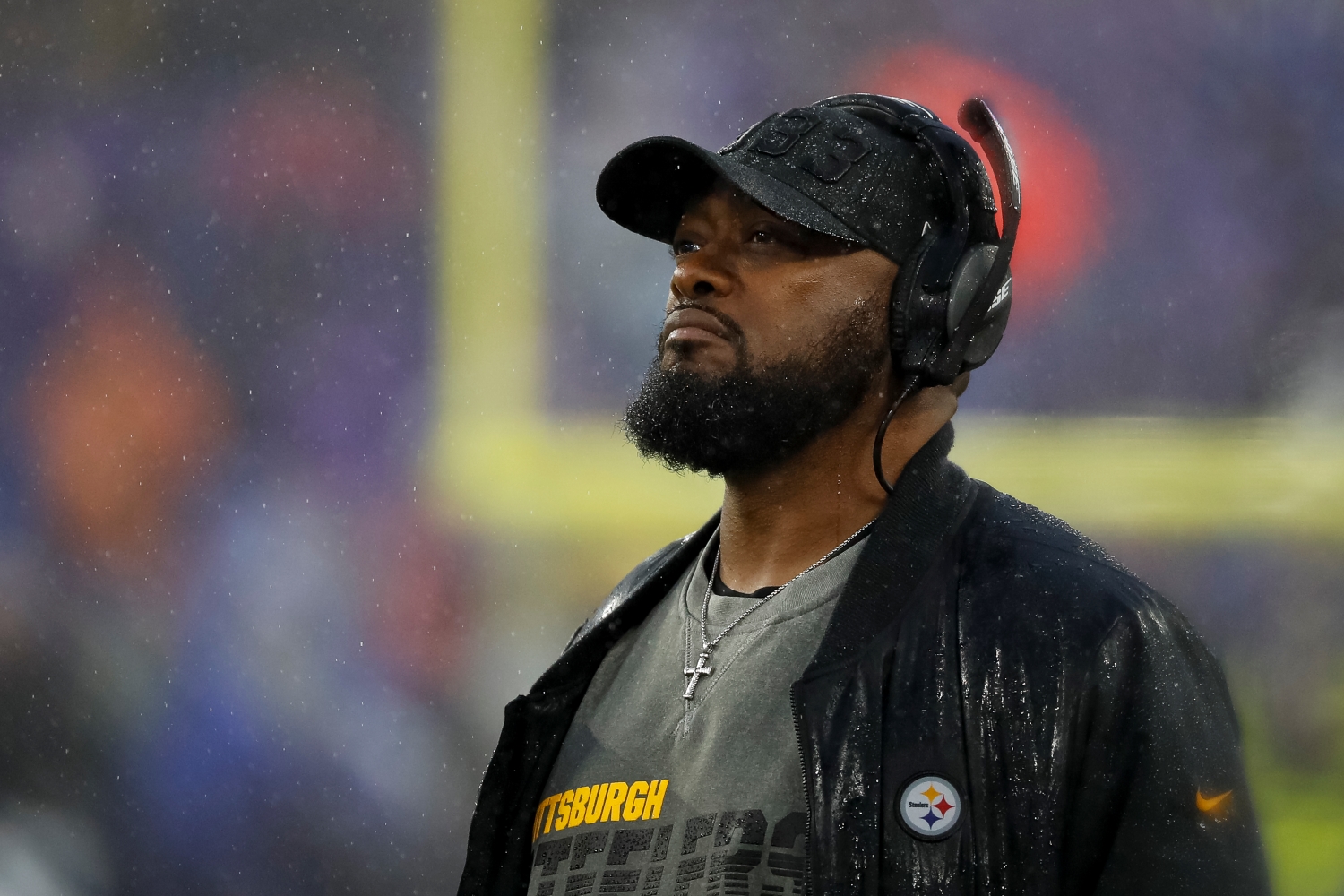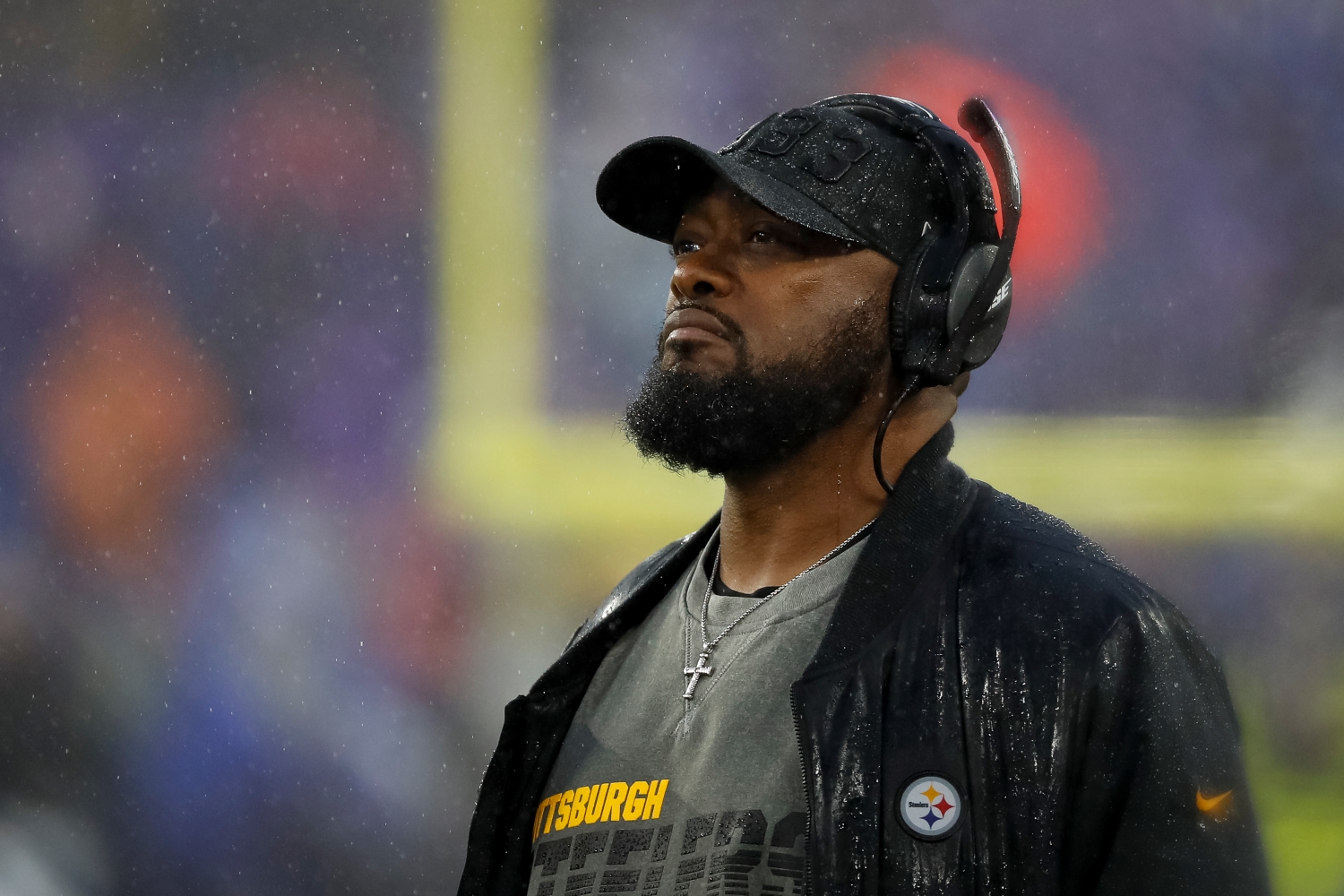 Mike Tomlin led the Steelers to a Super Bowl title in his second year at the helm. Two years later, his team came agonizingly close to winning a second championship ring.
Unfortunately for Tomlin, he suffered a significant personal loss shortly after his team experienced another crushing playoff defeat. Eight days after Tim Tebow ended the Steelers' season in overtime, Ed Tomlin unexpectedly died.
The Ocala Star-Banner reported he suffered a heart attack after he returned home from a day of fishing. The 63-year-old collapsed while speaking with his brother, Michael Tomlin.
"I love him. He wasn't just my brother, he was my best friend," he said. "We talked about everything. We talked every night."
A chemistry major at Hampton, Ed Tomlin later formed a painting business with his friend. He returned to Ocala in the mid-'90s, worked for various businesses, and got heavily involved in community affairs. The former Colts draft pick ultimately made a long-lasting impact as a civil rights activist.
Mike Tomlin's father made a major impact as a civil rights leader before he passed away
According to The Ocala Star-Banner, Ed Tomlin became the president of the Marion County National Association for the Advancement of Colored People (NAACP) in 2003. His arrival brought stability to an organization that had undergone several leadership changes and experienced a decline in membership.
Whitfield Jenkins, another former NAACP president, spoke highly of his late colleague after his unexpected passing.
"He added a lot to the NAACP. He was a leader and had the ability to draw people to him," Jenkins said. "He worked well with a broad category of people across race lines. He was a very thoughtful person and had a great knowledge of the community history and civil rights history."
Mike Tomlin's father got involved in civil rights from an early age. In fact, he joined the organization at 13. He even protested segregation in Ocala as part of the NAACP Youth Council during the '60s.
"He was a hard worker trying to get things equal in the city of Ocala," said Mary Sue Rich, who became an Ocala City Council member in 1995. "He worked on a lot of civil rights issues. He was a very good citizen, and he was very concerned about the way people in Ocala are treated."
Like Sportscasting on Facebook. Follow us on Twitter @sportscasting19.