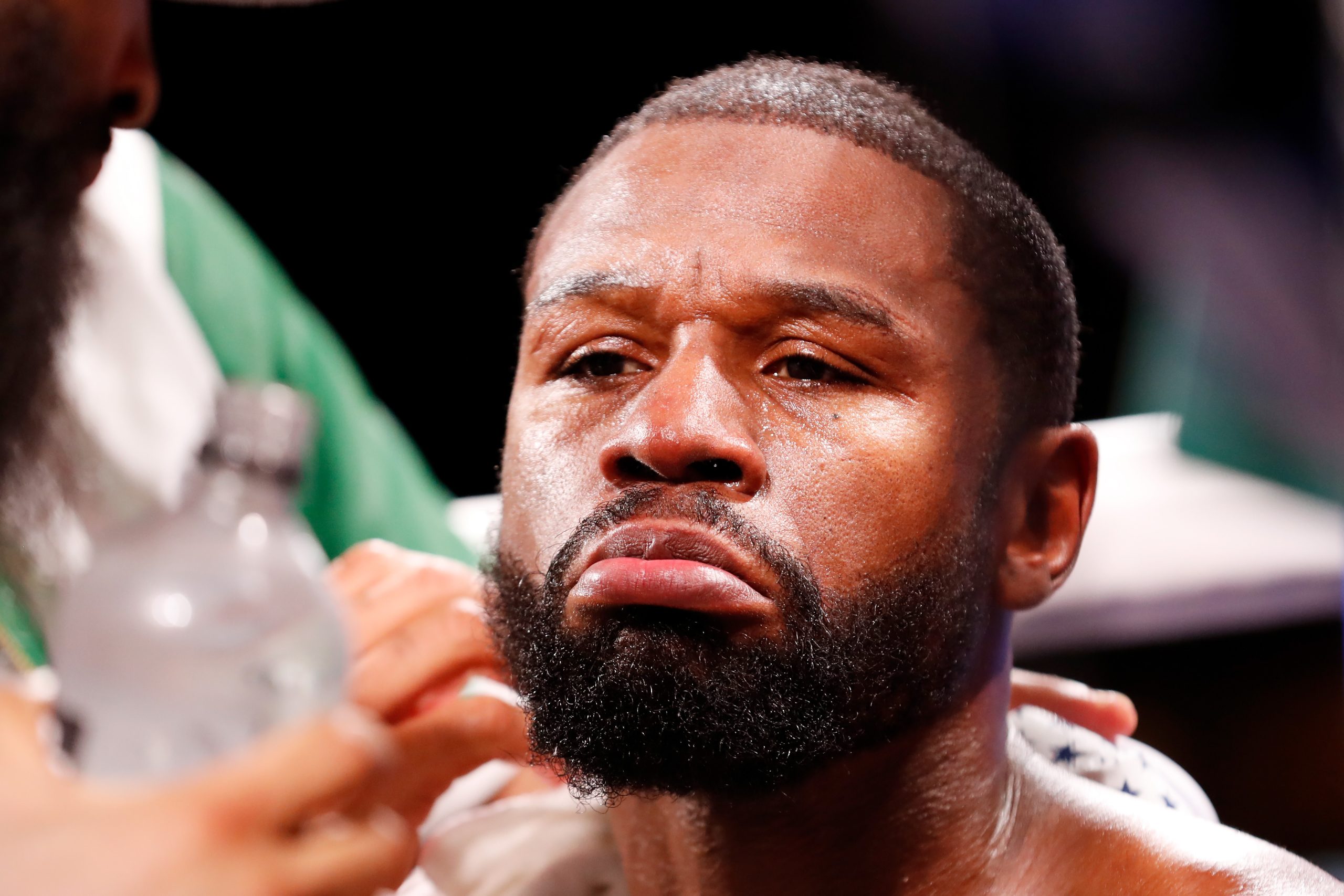 Floyd Mayweather the Target of Another Outlandish Statement From Jake Paul
Jake Paul made yet another outlandish comment regarding Floyd Mayweather.
Jake Paul is pretty good at the how-bizarre-can-we-be game. As the YouTuber continues to think he's a boxer, more off-the-wall comments escape his mouth. Paul is set to fight UFC champion Tyron Woodley on Aug. 29 in yet another ho-hum boxing match. As with any fight, the hype is built with crazy talk. Paul went a little overboard in that hype department with his comment about Floyd Mayweather.
Floyd Mayweather always keeps Jake Paul talking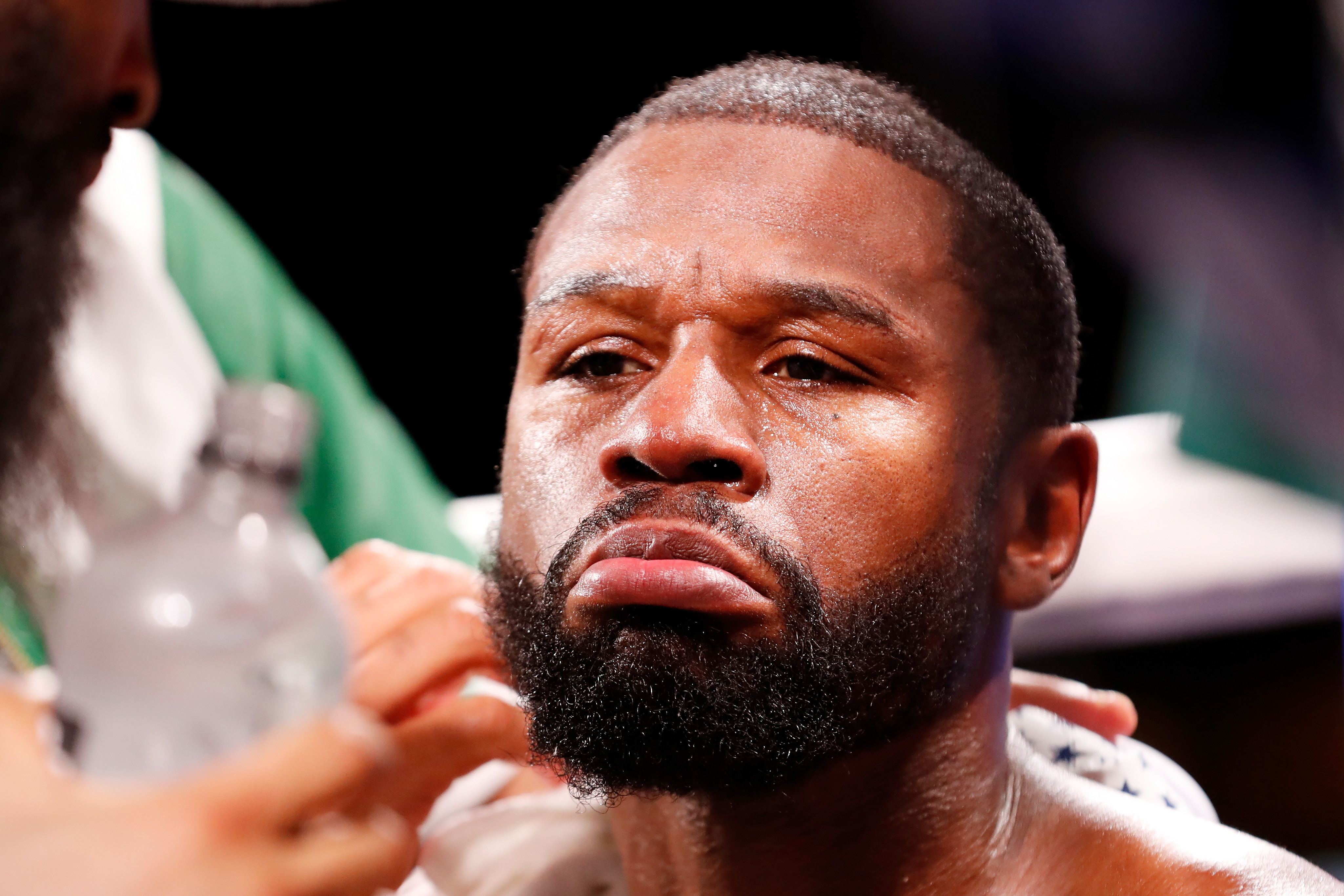 Mayweather is whom Paul aspires to be. A longtime YouTuber, Paul now considers himself a boxer. Before he got in the ring with former NBA player Nate Robinson, he was already talking about fighting former UFC champ Conor McGregor.
"The beauty of this is that, in two fights, I'm already one of the biggest pay-per-view sellers for boxing, and Conor McGregor is also on that list, so if it eventually makes sense for us to come together and do a fight, it's going to sell massive amounts of pay-per-view," Paul told The Daily Beast in November. 
Not only did he think it made sense for a YouTuber to face McGregor, he went after Mayweather. Mayweather, 50-0 in his professional boxing career had called out these internet stars for wanting to get in the ring, saying, "These YouTube girls better find some Barbie dolls to play with because I'm not the one for the kid games."
"At the end of the day, he's like 5-foot-4, so he's actually the little kid here, and obviously he just wants attention," Paul said. "He's fiftysomething years old. He should be in retirement."
Jake Paul recently made another outlandish comment regarding Floyd Mayweather
If the attention-starved Paul saying Mayweather "just wants attention" isn't wild enough, he came up with another bizarre comment regarding the pro boxer. Paul compiled a hit list on Instagram, listing 13 names of people he'd love to face in a boxing match. Three of those "fighters" he's already beaten.
The list includes Woodley, his upcoming opponent, along with McGregor, Kamaru Usman, Canelo Alvarez, and his brother Logan Paul, who "fought" Mayweather in an exhibition bout. McGregor was noticeably absent from the hit list and was asked about the omission.
"That's a good question,'' Paul told USA TODAY Sports. "He, I think realized with fighting my brother, that we're not to be messed with. He said he would only fight me if I cut down to 154 pounds, which is physically impossible. And he don't want that smoke, man.'' 
He then got carried away with his comments.
"He needs me more than I need him.''

Jake Paul on Floyd Mayweather
 "I'm not trying to do any exhibitions," He said. "So if he wants to do a real pro fight at a real weight, I'm down. But I don't want to do money fights with an old guy." 
Mayweather doesn't need Paul. Nobody in the boxing world needs Paul. Mayweather is 50-0 as a boxer, has money to burn, and seemingly is enjoying retirement.
UFC's Jorge Masvidal believes Tyron Woodley will knock out Paul
During a recent episode of The MMA Hour with host Ariel Helwani, UFC star Jorge Masvidal gave his take on the upcoming fight between Paul and Woodley. Masvidal believes it won't look good for Paul.
"So it's not to diss Jake, but you've been watching MMA for a minute," Masvidal said. "Woodley can throw them hands. Ben Askren never could. So it's like you've got a guy that can fight if it's slinging fists. Woodley could have made his money grappling, which he did. He was good enough of an athlete, and he was good enough of an athlete to make his money with his hands to knock people the f— out.
"So I don't think – I know Jake's never been in there with a guy like that, that's explosive, is a good athlete, and has a ton of experience over him. So if Jake wins, f—ing wild. My hat's off to him, I was wrong, I don't know s— about fighting. But, chances are, Woodley's going to knock him the f— out."
Maybe he'll also knock some sense into Paul.