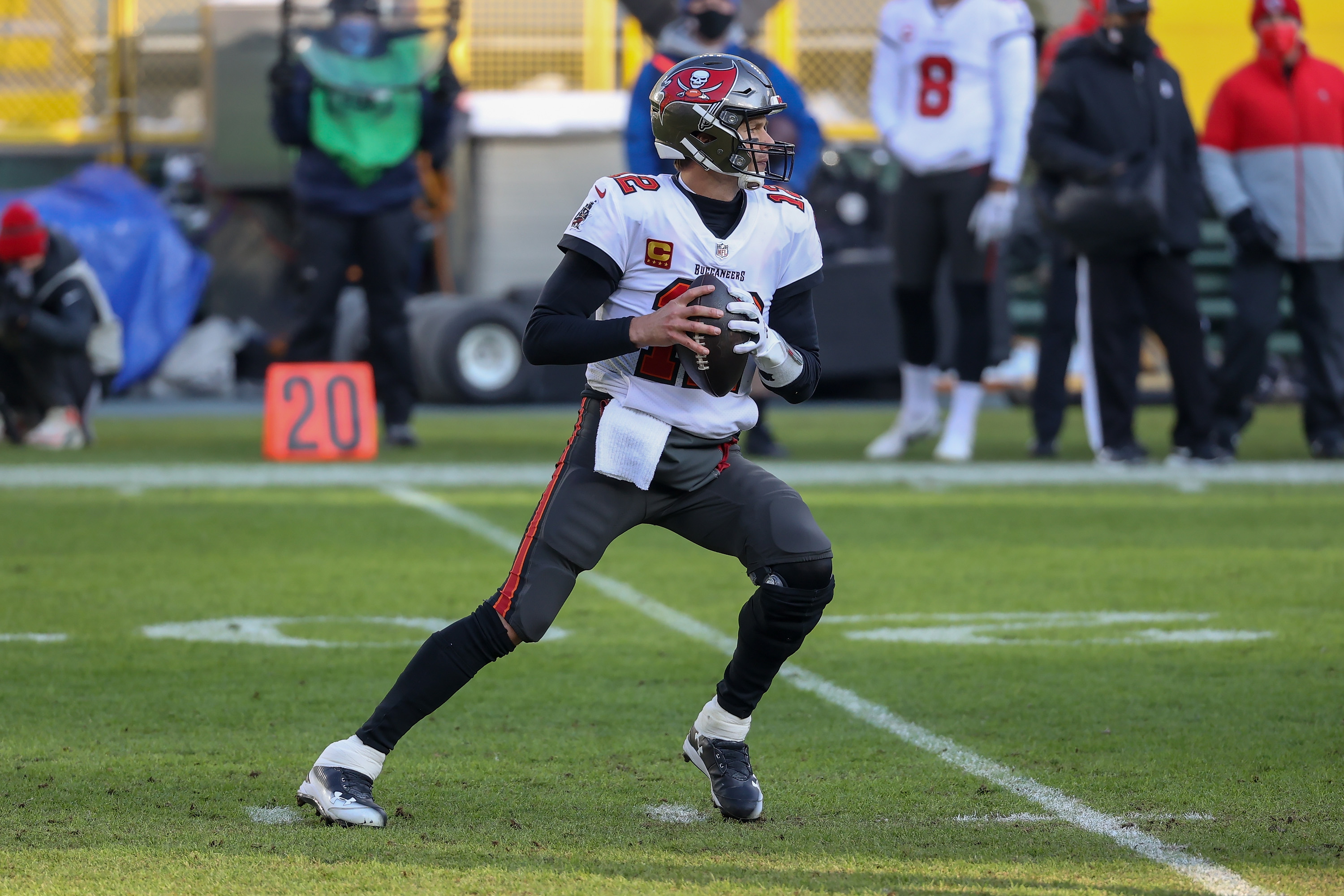 For Tom Brady, Everything Always Seems to Work Out — Even at a Casino
For Tampa Bay Buccaneers quarterback Tom Brady, everything always seems to work out in the end - even at a casino.
Some guys have it all. For Tom Brady, all means fortune, fame, supermodel wife, great family – you name it. Brady is looking to win his seventh Super Bowl, this one coming in his first season with the Tampa Bay Buccaneers. In 21 NFL seasons, things have certainly worked out for the former sixth-round draft choice. Brady has had it so good that things have worked out off the field, even at a casino.
Tom Brady worked his way from zero to hero
Tom Brady wasn't supposed to be this good. At least not in anyone else's eyes, but his own. He was a skinny, not overly athletic kid who attended Michigan. He didn't earn the starting job there until his junior year. Even in his senior year, Brady platooned with Drew Henson for the early part of the year.
Brady didn't wow many with his athletic skills at the NFL combine. Brady ran a very unimpressive 5.28 40-yard dash and only managed a 24.5-inch vertical leap. He wasn't considered a top-notch prospect coming out of Michigan. He was the 199th player drafted in the 2000 NFL draft, selected by the New England Patriots. The rest is history.
Brady took over for an injured Drew Bledsoe and wound up leading the Patriots to a stunning Super Bowl victory over the St. Louis Rams. He's gone on to win five more Super Bowls and boasts the greatest resume in NFL history. He's a three-time MVP and 14-time Pro Bowler.
Brady's first year with the Buccaneers has worked out just fine
For the first time in his 20 years in the NFL, Tom Brady tested free agency last offseason. New England was the only place he had ever called home in the NFL. He became the league's most successful player in history, teaming with head coach Bill Belichick in creating a Patriots dynasty.
Brady and the Patriots couldn't agree on an extension and they decided to part ways. The Tampa Bay Buccaneers quickly scooped up Brady and inked him to a two-year deal worth $50 million. Not only did the Buccaneers grab Brady, but they also surrounded him with multiple offensive weapons.
Tampa Bay already boasted a top wide receiver tandem in Mike Evans and Chris Godwin. The Bucs added Pro Bowler Antonio Brown to the mix and then lured Brady's former teammate, tight end Rob Gronkowski, out of retirement. Tampa then secured former first-round pick, running back Leonard Fournette. The Bucs went 11-5 and then won all three postseason games on the road to earn a berth in Super Bowl 55 – a home game, no less.
Everything seems to work out for Brady – even at a casino
If it seems like things always seem to go well for Tom Brady, it's because they usually do. That was even the case off the field during a trip to Foxwoods Casino in Connecticut with former teammate Doug Flutie. Flutie told the story on his Flutie Flakescast podcast debut Tuesday.
"A whole group of us was going to Foxwoods Casino. We were going to hit a casino for the night on our day off," Flutie said. "Tom left his wallet at the gas station on top of the car and drove off. It falls off, he loses his wallet. We get to the casino, he's got no money, no wallet. It seemed like a setup.
"But the amazing thing about Tom, where everything always seems to fall into place, is that, sure enough, someone found the wallet. Being Tom Brady's wallet, they returned it to the police, cash in hand, in the wallet. Nothing taken. Everything just seems to work out for Tom."