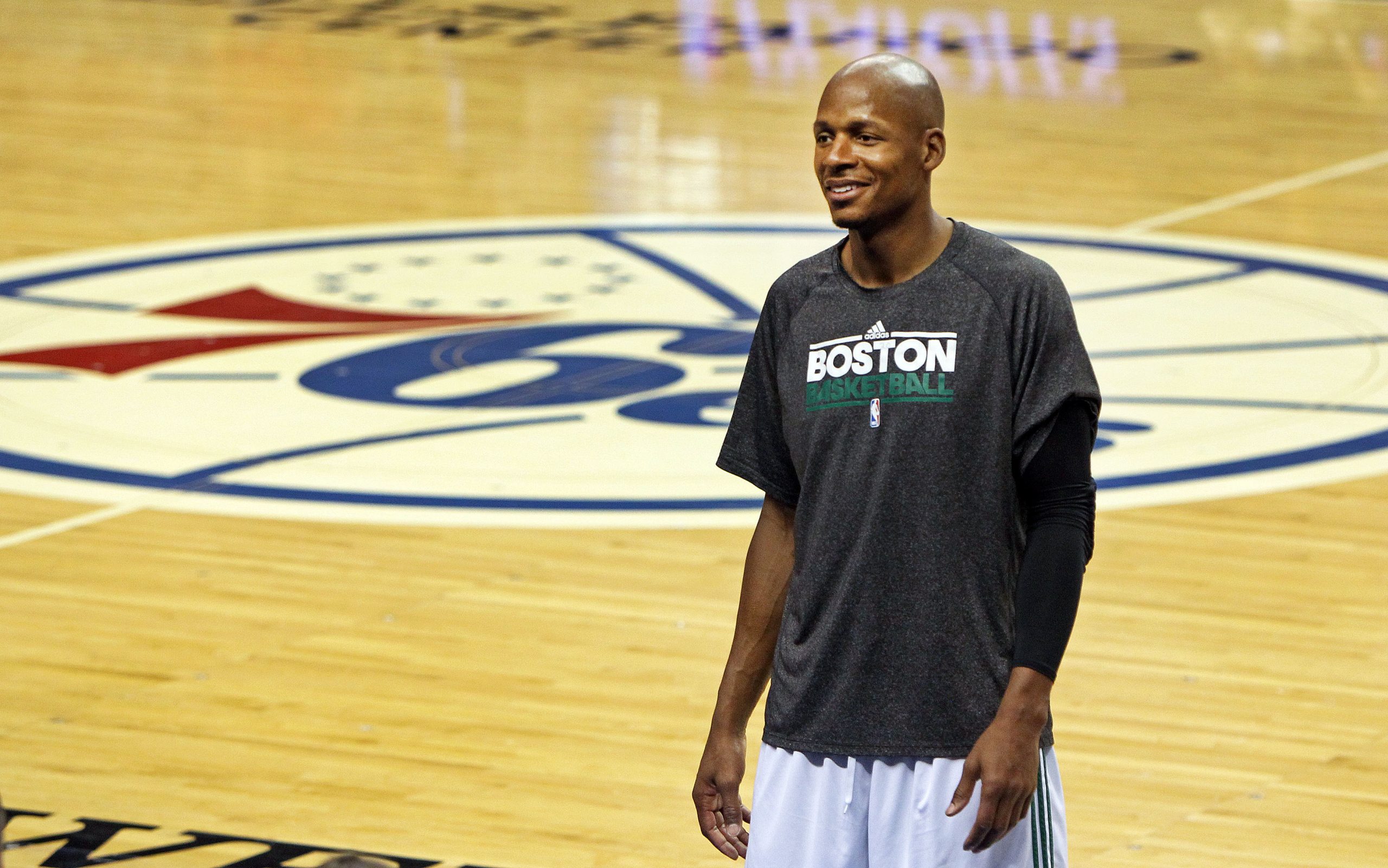 Former Boston Celtics Star Ray Allen Has a Message for Jayson Tatum and Jaylen Brown
Ray Allen had some words of advice for Boston Celtics stars Jayson Tatum and Jaylen Brown.
At this point, the Boston Celtics don't need a whole lot of help. They are the hottest team in the NBA, and everything is clicking. They've won five straight games, 10 of their last 11, and 21 of their last 24.
With eight games left in the regular season, the Celtics, who were once fighting for a playoff spot, now are battling for the top seed in the Eastern Conference. Despite their recent success, former Celtics star Ray Allen has a message for Boston's two stars, Jayson Tatum and Jaylen Brown.
The Boston Celtics are dominating the NBA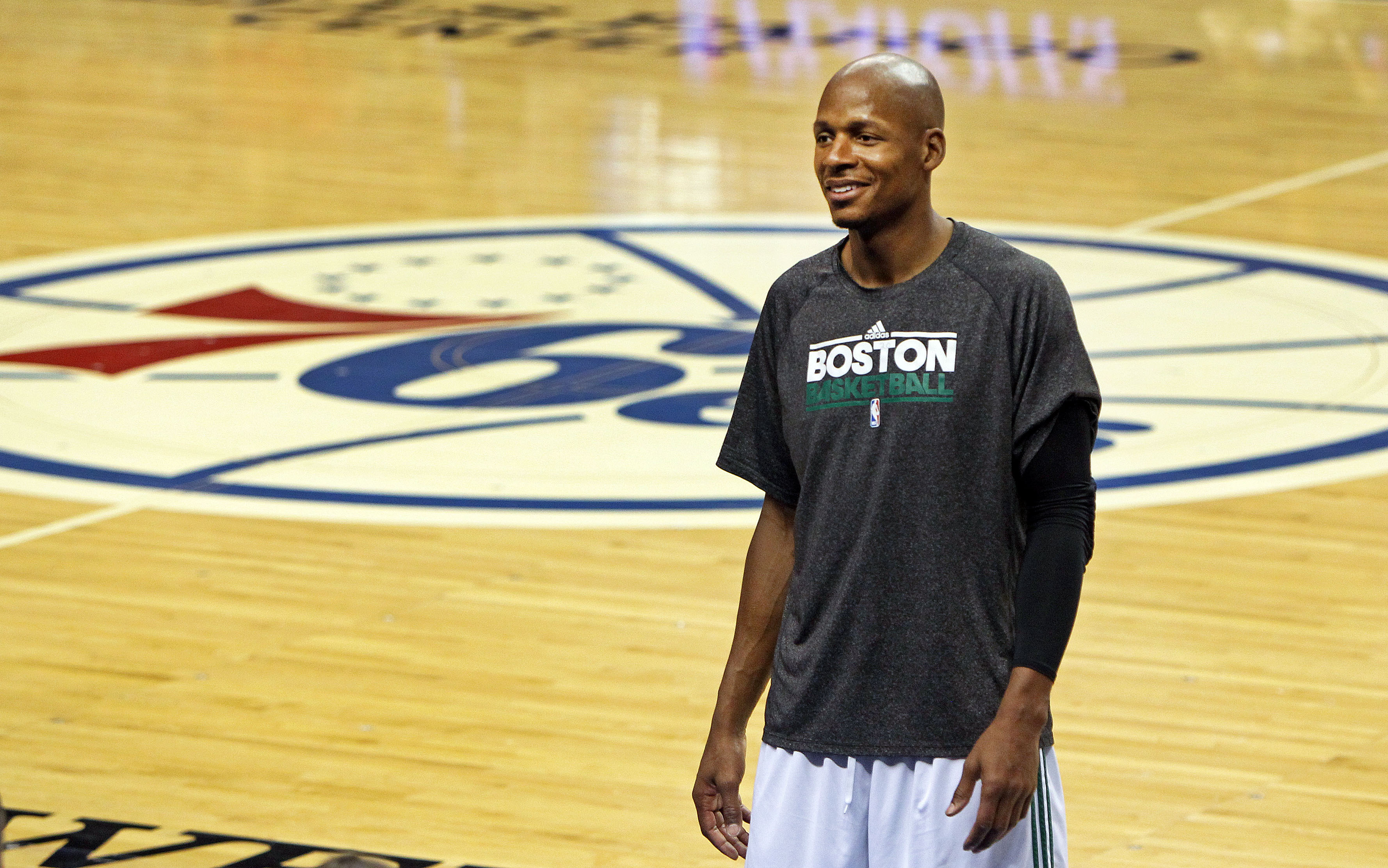 The Celtics aren't just winning. They're winning big. They flipped a switch in early January and have never looked back.
Through the first 50 games of the season, the Celtics found themselves stuck right at the .500 mark. This came after they finished the 2020-21 season at 36-36. They had shown signs of promise, then showed signs of immaturity as they blew several big leads late in games.
First-year head coach Ime Udoka questioned their mental toughness after an early January loss to the New York Knicks after blowing a 20-point lead and losing at the buzzer. From that point, they've become a new team.
In their last 11 games, they've strung together two five-game win streaks. Their lone loss came at home against the Dallas Mavericks on a day when they retired Kevin Garnett's jersey. Dallas won, 95-92. Four of their last five wins have been by 20 points or more.
Tatum has led the way offensively for the Celtics. In those last 11 games, he's led the team in scoring 10 times. He's put up 30 or more points in eight of those games. He had 54 in a victory over the Brooklyn Nets.
Former Boston Celtics star Ray Allen has a message for Tatum and Brown
Allen was a recent guest on The Cedric Maxwell Podcast. The two spoke about the Celtics, past and present. Allen was in town for Garnett's jersey ceremony two weeks ago, earning a standing ovation from the crowd.
Allen came over to the Celtics in a trade prior to the 2007-08 season. He joined forces with Paul Pierce and Kevin Garnett to form Boston's most dominant Big Three since Larry Bird, Kevin McHale, and Robert Parish. Garnett came over in a separate trade that summer.
The Celtics won their first championship since 1986 in Allen's first year with the team. He established himself as one of the best NBA players of all time, earning a spot on the list of the NBA's top 75 players. He had a message for Tatum and Brown, who are on their quest for their first championship.
"It's interesting because when he has the ceremony there, and Kevin (Garnett) was on the screen going crazy, the first thing I thought was I wonder what the current guys think about that — that passion that he had," Allen said. "Right now, I don't know if we have anybody in the league like that.
"I hope that they drew from that to understand that you almost have to turn into a maniac when you're playing on a daily basis. You've got to psych yourself up. You've got to scare the opponents, and you've got to get your home team into the game.
"Brown and Tatum are so young. They've got a lot of basketball in them, and they can do so much good here. They just have to keep pushing and plugging away, and they've got to make sure they bring everybody along with them. You're always going to regret the days that you don't do it."
Allen went on to say Tatum and Brown need to 'always fight for each other'
Allen and his teammates grew apart after he left to join forces with the Heat for the 2012-13 season. He declined a Celtics extension in order to sign with their rivals. That didn't sit well with Garnett, Pierce, and point guard Rajon Rondo. They have since mended fences, although Garnett and Rondo held long-lasting grudges.
When they were all on the same team, however, they were a close-knit group. Prior to the current Celtics' hot streak, there were always questions about the relationship between Tatum and Brown. Could they co-exist? Do they get along?
Allen says they have to always have each other's back. He spoke about his Celtics teams and how close they were.
"We talked about the plane rides. We talked about the music, the food, and all the stuff that we did," Allen said. "At the end of the day, that's all you're gonna have, so let's do it now. Let's leave everything we can now. Put your families where they need to be to make sure that they can have a great vantage point. Make sure that you guys, as brothers, always fight for each other.
"They've turned it around significantly from the beginning of the year to where they are now. They look like they have a pretty good rhythm, a rapport with each other. Toward the end of the season, it always gets tougher. It's not about who's doing it. It's about next man up.
"There's no egos. That's how we played. It didn't matter who led the team in scoring. It was just, let's make it happen. Let's win the game."