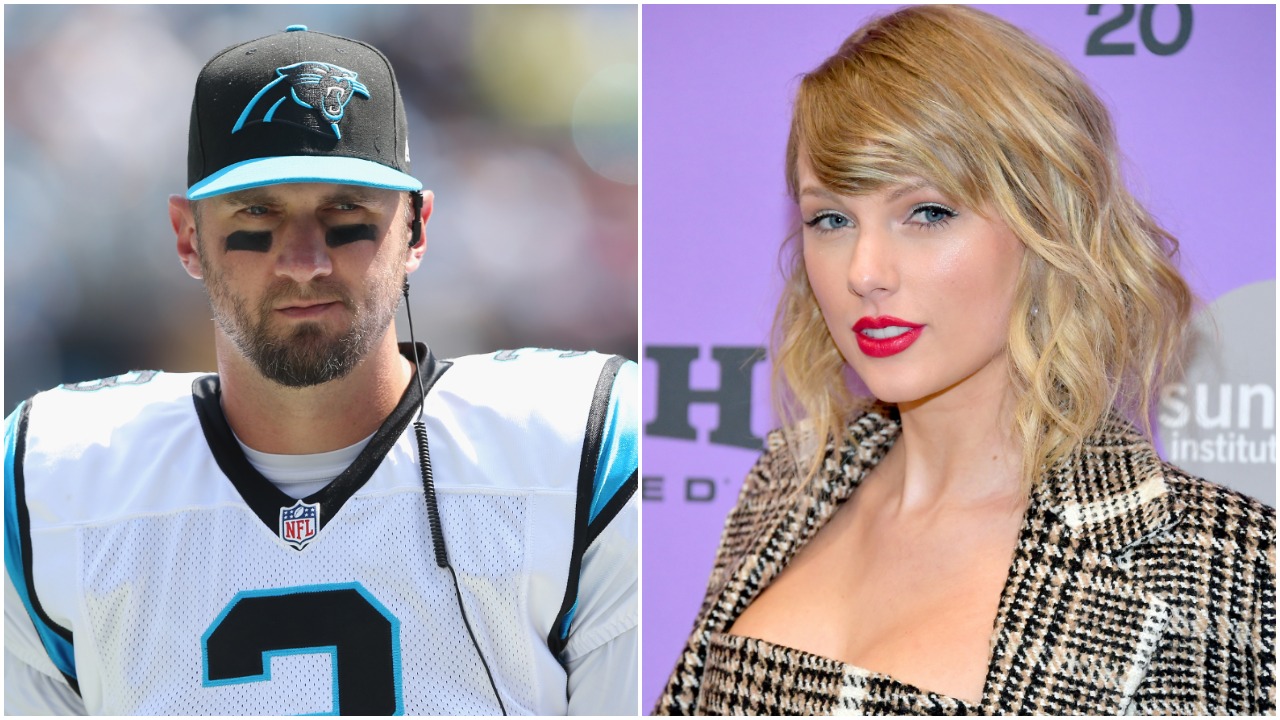 Former Carolina Panthers QB Derek Anderson Had a Superstitious Ritual for Home Games That Involved Taylor Swift
Former Carolina Panthers quarterback Derek Anderson used to get himself hyped up for games by listening to Taylor Swift.
It stands to reason that just about every player in the NFL…or any professional athlete for that matter…has their own unique way of preparing for a game. Many athletes are very superstitious and former Cleveland Browns and Carolina Panthers quarterback Derek Anderson is one of those people. At least he was during his days with the Panthers as he had a very specific ritual to follow for home games that involved pop star, Taylor Swift.
Derek Anderson played four seasons with the Cleveland Browns
Following a solid career at Oregon State, where he set a number of passing records, Derek Anderson was selected in the sixth round of the 2005 NFL draft by the Baltimore Ravens, though he never suited up for the team in an official capacity as he was waived just a couple of weeks into the regular season.
He was picked up by the Cleveland Browns but didn't see a minute of game action as a rookie as the third-string quarterback behind Trent Dilfer and Charlie Frye. In 2006, Anderson moved up one spot on the depth chart and played five games, including three starts, throwing for 793 yards with five touchdowns and eight interceptions.
He competed for the starting job ahead of the 2007 season but was again named the backup to start the season. But that didn't last long as Frye struggled in the season opener and Browns head coach Romeo Crennel inserted Anderson into the game after just one quarter. He was named the starter in Week 2 and certainly made the most of the opportunity. Anderson was 10-5 as a starter in 2007 and earned his first and only trip to the Pro Bowl, throwing for 3,787 yards with 29 touchdowns.
Anderson played two more seasons in Cleveland but could never duplicate the success of the '07 campaign and eventually lost his job to Brady Quinn.
He spent seven seasons with the Carolina Panthers
After playing one year with the Arizona Cardinals, who released him ahead of the 2011 season, Derek Anderson signed with the Carolina Panthers and spent seven seasons with the team, although he didn't see much playing time for obvious reasons.
The same year that the Panthers signed Anderson was the same year in which the franchise selected Cam Newton with the first pick of the NFL draft. Anderson competed for the starting job but the role was ultimately given to Newton, who would later win NFL MVP and lead the team to the Super Bowl.
As for Derek Anderson, he seemed content with being Cam Newton's backup and saw a little action from time to time. In seven years in Carolina, he appeared in 25 games, including four starts, and threw for 1,265 yards with seven touchdowns and five interceptions.
Anderson played one final season in the NFL in 2018 with the Buffalo Bills as a backup to Josh Allen.
Derek Anderson had a superstitious ritual for Panthers home games that involved Taylor Swift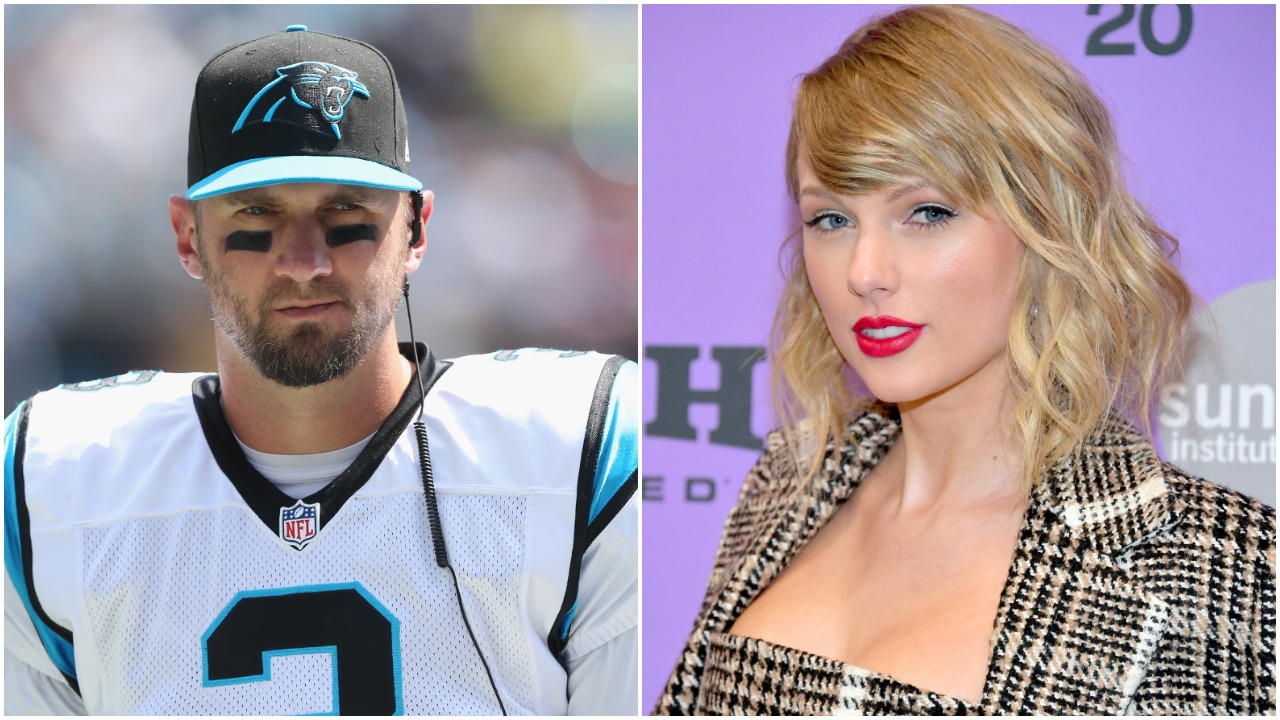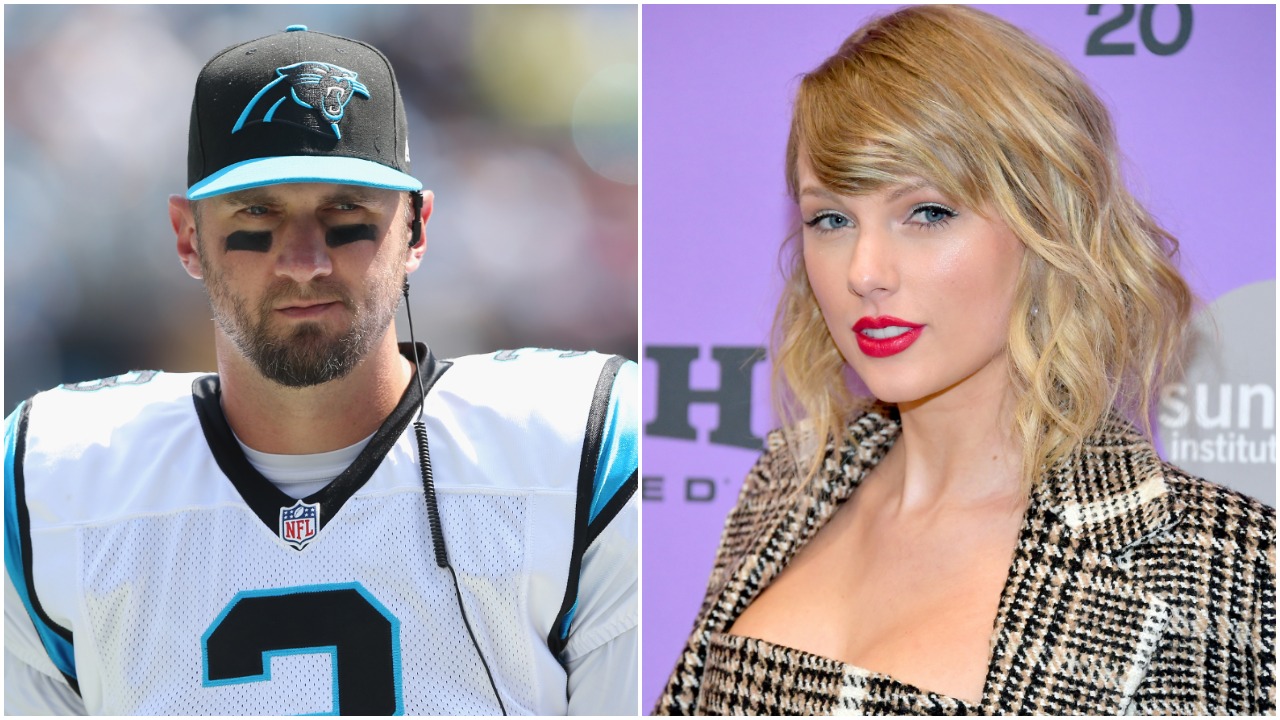 As a backup quarterback in the NFL, you always have to be ready to compete. Injuries can happen so quickly in the game of football and Derek Anderson knew that. Sure, he was playing behind one of the most durable quarterbacks in the league during his time with the Carolina Panthers but that didn't keep him from always being prepared each and every week. And that preparation, at least for home games, included Taylor Swift.
In a recent interview with GOLF.com, Anderson was discussing his superstitions on the golf course, a conversation that naturally turned into the superstitions he had in his NFL career. The former Pro Bowler revealed that for Panthers home games, he had a specific ritual in which he had to drive himself to the stadium and had to pick up teammates Ryan Kalil, Luke Kuechly, J.J. Olsen, Greg Olsen, and Mike Remmers.
But here's the truly fun part. While picking up his teammates on the way to the stadium, nobody but Taylor Swift could be playing on the radio. Just sit here and picture a group of six NFL players driving around and getting hyped up for a game blasting T-Swizzle and try not to laugh. Not so easy, is it?
Stats courtesy of Pro Football Reference