Former Colts Star Bob Sanders Made $23 Million and Still Owns the House He Bought as a Rookie
Former Colts safety Bob Sanders is the perfect example of a "what could have been" player. It wasn't off-field issues or coaching changes that ruined Sanders' career. Lingering injuries sapped Sanders, the NFL's Defensive Player of the Year in 2007, of his effectiveness and resulted in his early retirement.
How good was Bob Sanders when he played, and what is the former Colts star safety doing in retirement? Let's take a look.
Bob Sanders was an impressive safety when healthy
The Indianapolis Colts had an unfair reputation throughout Peyton Manning's tenure as a disappointing defensive team. It was a reputation that didn't make much sense given head coach Tony Dungy's defensive background and a star-studded defense that included All-Pro defensive lineman Dwight Freeney.
The presence of Bob Sanders should have improved that reputation. A second-round pick from Iowa in 2004, Sanders was one of the NFL's best young safeties when he was healthy.
Bob Sanders earned All-Pro honors in 2005 and 2007, the two seasons he played at least 10 games, and won Defensive Player of the Year in 2007.
Bob Sanders saved some of his best play for the postseason. Sanders had two interceptions, four pass breakups, and a forced fumble in the 2006 playoffs.
Bob Sanders' interception in Super Bowl XLI helped seal the Colts' first and only Super Bowl title in the Peyton Manning era.
Sanders was never the same after his stellar 2007 season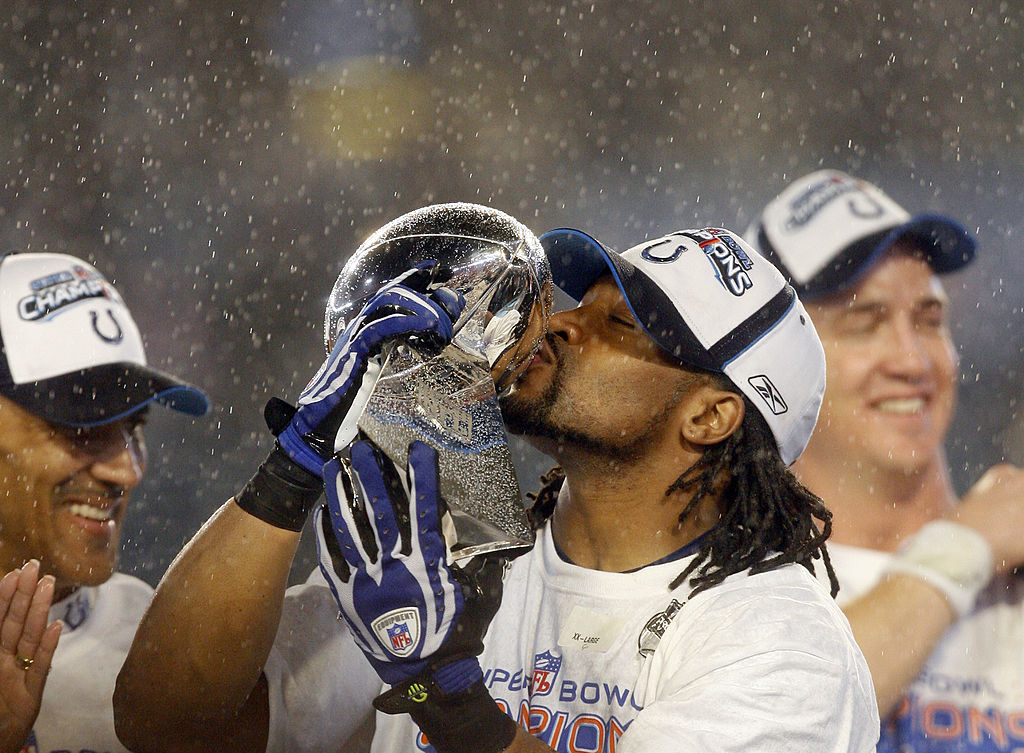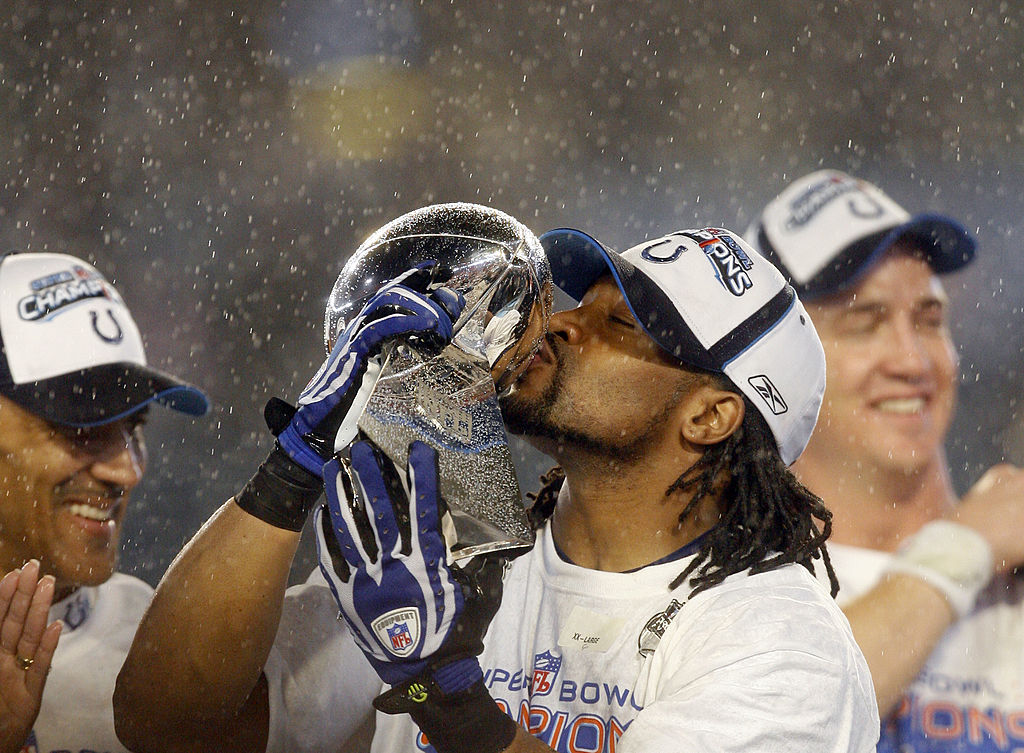 Bob Sanders' 2007 season is one of the greatest defensive campaigns in Colts history. Sanders recorded 97 tackles, including six for a loss, and 3.5 sacks in 14 games. The 5-foot-8 defensive back broke up six passes, totaled two interceptions, and recovered a fumble for the AFC South champions.
Bob Sanders played 15 games that season. He only played 11 more games before he retired after the 2011 season. Sanders battled an ankle injury in 2008, an arm injury in 2009, and tore his biceps tendon in 2010.
After playing two games for the San Diego Chargers in 2011, Sanders landed on injured reserve because of swelling in his knee.
Where is Bob Sanders now?
Bob Sanders has comfortably enjoyed retirement over the past decade. Sanders served as an honorary captain at Iowa, his alma mater, last season and spoke to the Hawkeyes before an October game against Purdue.
Bob Sanders' presence paid off. Iowa outlasted the Boilermakers, 26-20, at home.
Mostly, Bob Sanders has tried staying away from the limelight. Sanders has done charitable events and camps when he's had the opportunity to do so, but it seems unlikely the former Defensive Player of the Year will be the next hot coaching candidate.
Bob Sanders has used retirement to spend time with his wife and four children. All of his kids were born after he retired in 2012.
Although Sanders lives on the West Coast, he told the Colts' official website in 2016 that he occasionally returns to Indianapolis and the home he bought as a rookie.
"I love Indy. The fans, they know I love them dearly. The fans love us. We've always had great support. Hopefully, we can continue that and keep it going."