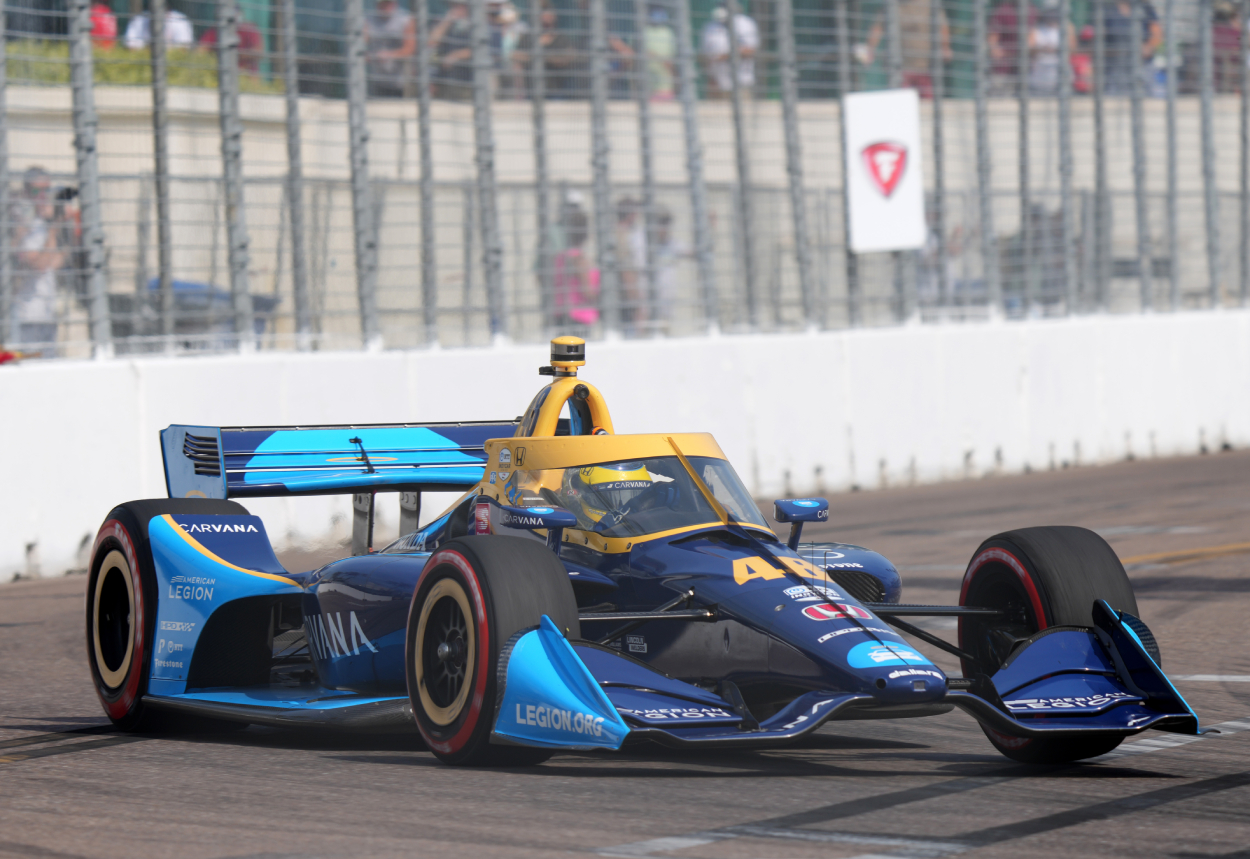 Former NASCAR Star Jimmie Johnson Choosing Happiness Over Competitiveness With IndyCar Racing
Jimmie Johnson is one of the all-time NASCAR greats, but he's not expecting the same success with IndyCar.
Jimmie Johnson is a seven-time NASCAR champion who feels like he's starting all over in the motorsports world. That's because he is. Johnson brushed aside the opportunity to go for a NASCAR history with his eighth championship for the chance to do something he's always wanted to do. IndyCar racing has always been his dream, and he's finally getting the chance to do it.
Jimmie Johnson ranks as one of NASCAR's all-time greatest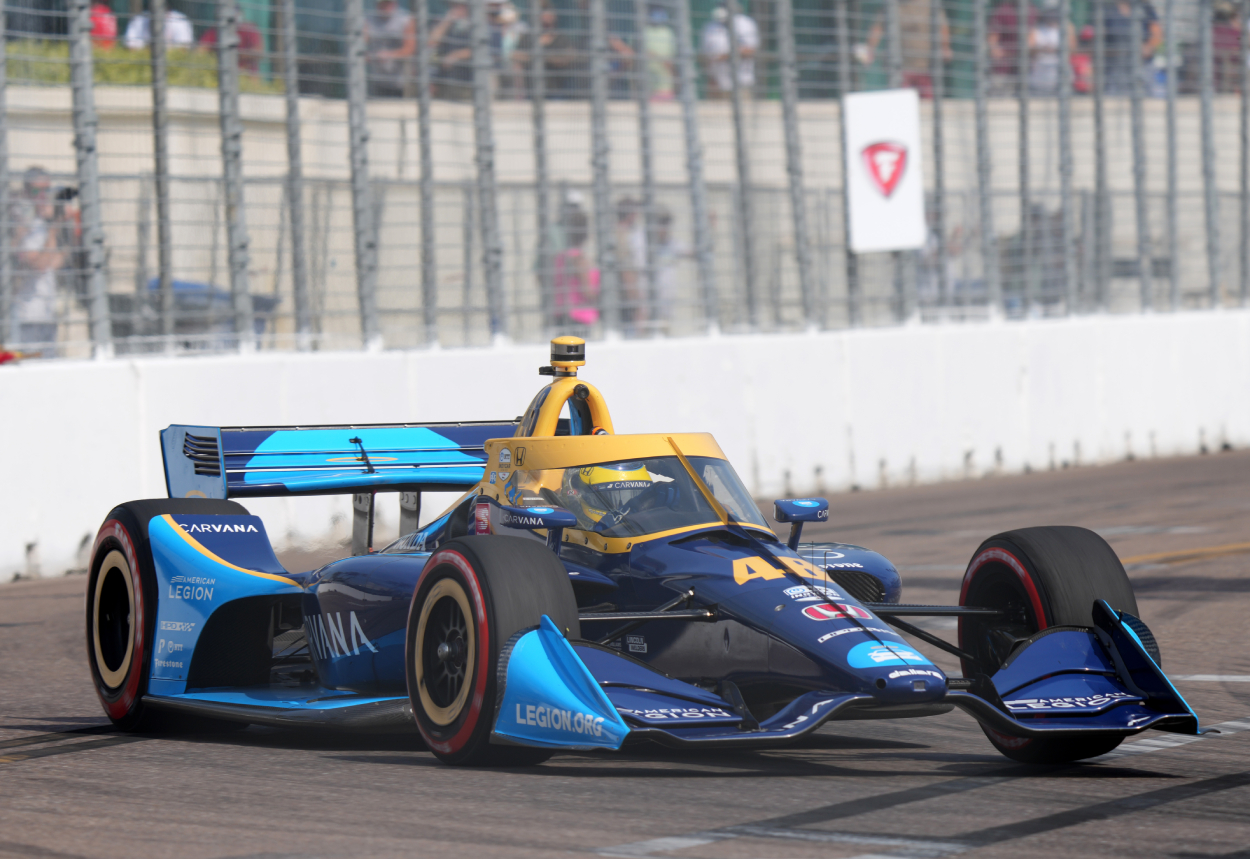 Nobody has more NASCAR titles than Johnson. Only a pair of racing legends – Dale Earnhardt and Richard Petty – join Johnson at the top of the list of championships with seven. While Johnson is still young enough at 45 to pursue that elusive and record-breaking eighth title, he chose to retire and chase that IndyCar dream.
Not only did Johnson earn seven titles, but he also won five straight between 2006 and 2010. That, according to Dale Earnhardt Jr., is the biggest accomplishment in NASCAR history. Johnson finished his Cup Series career with 83 career victories and 222 top-five finishes.
Johnson is also a two-time Daytona 500 winner. He claimed victories in 206 and 2013. Johnson was named Driver of the Year five times, and he was named the Associated Press Male Athlete of the Year in 2009.
Jimmie Johnson out to fulfill a lifelong dream with IndyCar
Johnson's dream wasn't to make it big in NASCAR. He grew up a big fan of IndyCar racing. A big part of that was because of where he grew up.
"Growing up in Southern California as I did, NASCAR was pretty far away," Johnson said on Wednesday's episode of the Endless Hustle podcast. "I knew of it, knew some names, and would occasionally catch it on television, but what was closest to us was IndyCar. Every kid in my neighborhood threw out IndyCar drivers as their heroes."
It's a whole new world of racing for Johnson. The cars are different. The course are different. What remains the same is Johnson's desire to race. It's just a different challenge.
"I mean, I still have to learn the flags and the procedures and all the stuff that's different," Johnson told the Indianapolis Star back in March. "I'm starting over from square one here and I'm just laughing at myself and enjoying the ride as I'm on it. I'm at a 2 (on a scale of 1-10 in terms of preparation) for a lot of reasons. But I'll be there with a smile on my face giving it my all."
Johnson picks fun over competition
Johnson will always have that competitive spirit. He also will remain a realist. He understands he's not going to jump in vehicles that are foreign to him and just take over as he did in NASCAR.
During his interview on the Endless Podcast, he admitted he's not expecting much, but he's out there to have fun and challenge himself.
"Of course, I'm competitive and, of course, I want to win races and win a championship," he said. "I've really simplified this in the fact that I have zero experience. I've had 10 days in an IndyCar ever in my life. Knowing the thousands and thousands of laps and hours that I've had to put in to be ready for my Cup debut, and then 19 years in Cup, refining those skills and the hours and laps that went into it, it is unrealistic to think I'm going to jump in here and be competitive off the bat.
"I know there is a process, and each week I'm learning so much more that I think that pressure to succeed and run up front will show up as this year wears on and into next season. Until then, I'm just enjoying the moment. These cars are so physical, so fun. The intensity is high.
"We race at really neat venues throughout the country. I'm just enjoying this moment right now. I think I have to focus more on enjoying it than the competitive side, to be honest with you."