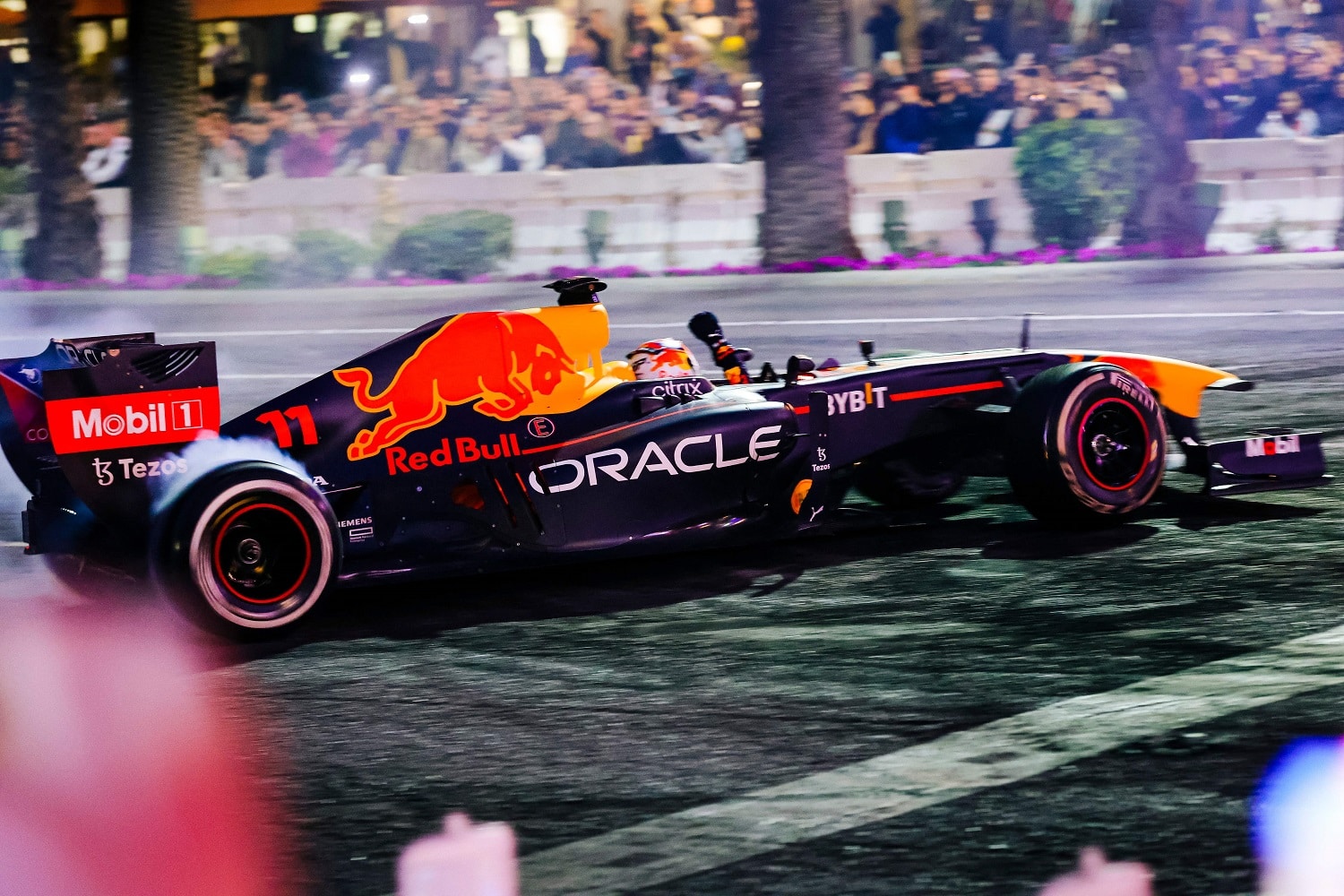 Formula 1 Launched an Undeniable Salvo at NASCAR's Biggest Weekend
Formula 1 staged a huge party four hours away from Phoenix Raceway, site of NASCAR's most important weekend of the year.
Intentional or not (Hint: It was intentional), Formula 1 fired a shot across NASCAR's bow on Saturday. The world's most glamorous racing series apparently wanted to remind the stock car community that theirs is a sport that matters in one country on one continent while F1 is truly international.
Why they felt it needed to be said remains a head-scratcher. And why they couldn't wait one more week for their kickoff is another worthwhile question. But they put on quite the show on the famous Las Vegas Strip, four hours northwest of Phoenix Raceway.
NASCAR wrapped up its season in Phoenix this weekend
Joey Logano, Ty Gibbs, and Zane Smith won at Phoenix Raceway to earn NASCAR season titles. The busy weekend also included announcements that Jimmie Johnson will return to NASCAR next season as a driver/owner and Kyle Busch is moving his Craftsman Truck Series team to Chevy.
There was also tragedy as Joe Gibbs Racing executive Coy Gibbs died just hours after watching his son win the Xfinity Series championship.
The three days of memories will go a long way toward holding fans over for three months until the 2023 season kicks off with the return of the Busch Light Clash at the Los Angeles Coliseum, followed by the Daytona 500 two weeks later. In between, the NFL plays its Super Bowl in Glendale, Arizona.
NASCAR wisely steers clear of racing on the NFL's big day. The Formula 1 folks had no such concerns about staging something opposite Championship 4 weekend.
Formula 1 threw a party to remind Las Vegas it's coming … in a year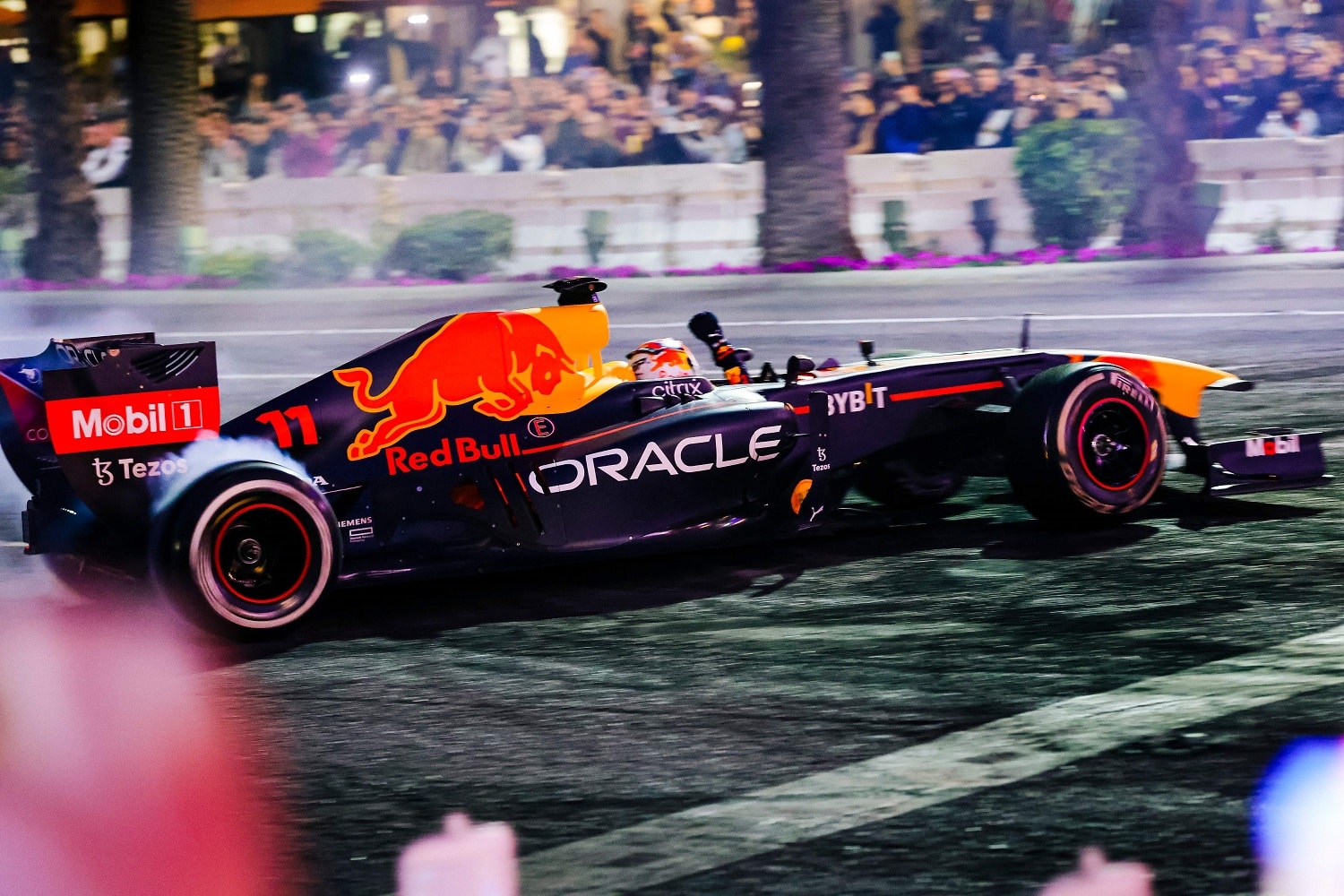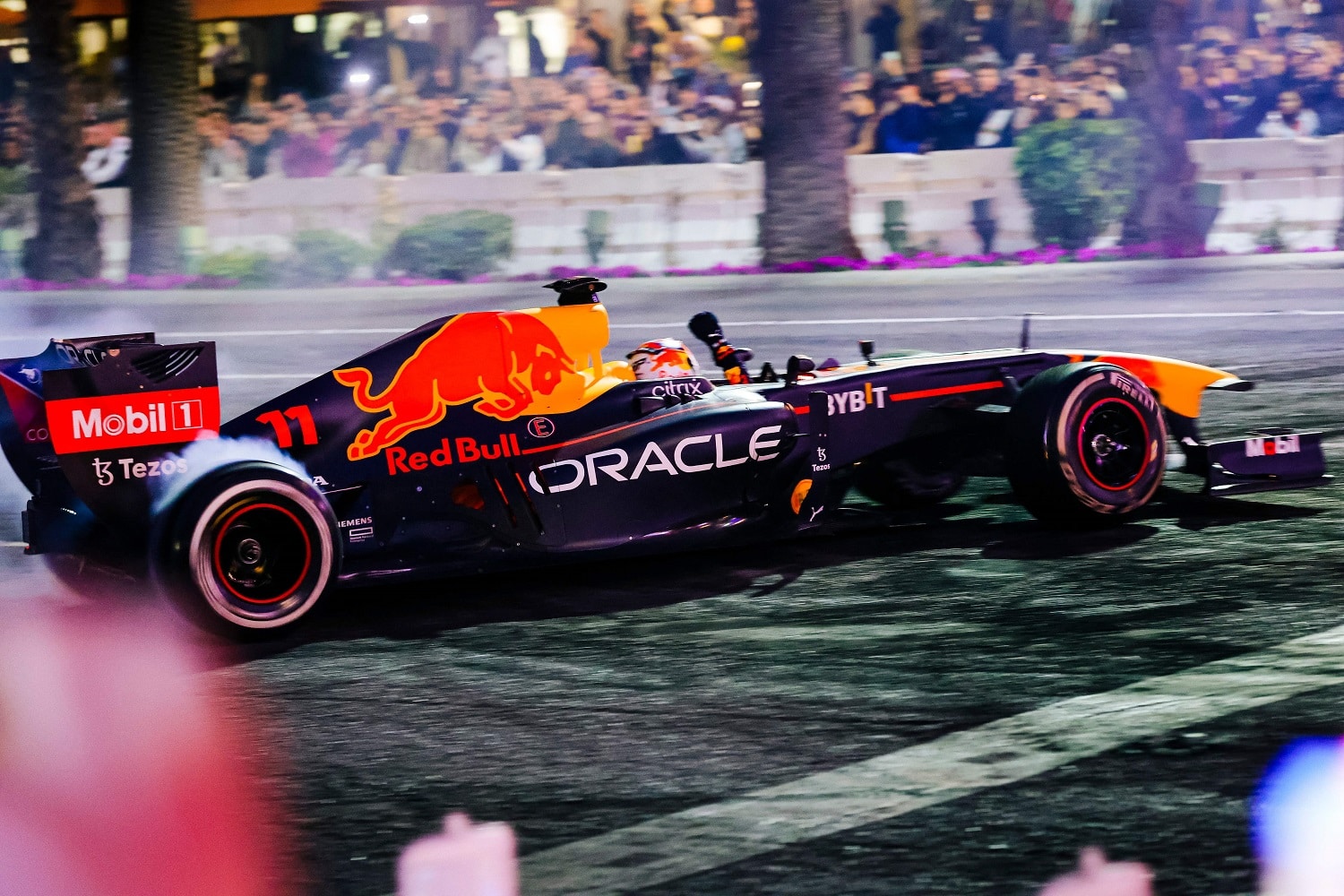 Formula 1 threw a launch party on Saturday in Las Vegas, which will be the site of an F1 race in November 2023. When it comes to glitz, the two are made for each other. It will be a must-watch regardless of whether there's anything at stake for the drivers and teams beyond one more podium finish.
F1 brought out some of its big guns, including Lewis Hamilton and Sergio Perez, who took drives on a short track on Las Vegas Boulevard. The real enormousness of what series owner Liberty Media is striving to build in returning racing to the city after a four-decade absence won't be apparent until next fall.
F1 will construct a 300,000-square-foot, four-story paddock building on 40 acres of prime land. Liberty Media reportedly is sinking half a billion dollars into Las Vegas and will own the local franchise in a departure from its traditional model of selling races to local entities for fees of between $15 million and $50 million annually.
"It's hard to make a statement in Vegas because everything is so big," said Liberty Media CEO Greg Maffei said, according to the Las Vegas Review-Journal. "This paddock building will be a sign of our long-term commitment to the Vegas community. It will serve as a year-round attraction to our fans and will be one of our most spectacular facilities."
Said F1 CEO Stefano Domenicali: "This will be the F1 statement in Las Vegas. We know when you come here you need to be big."
By contrast, NASCAR's big splash next season will be the introduction of a street race in Chicago, not exactly a destination resort city.
Realistically, NASCAR cannot compete but won't have to
Las Vegas becomes the third U.S. venue on the annual Formula 1 calendar beginning in 2023. Its spring race in Miami and October event at Circuit of the Americas will continue to compete with NASCAR weekends, but the new race falls after the Championship 4 weekend. From that perspective, it isn't a threat to NASCAR.
What Formula 1 cannot do in Las Vegas but NASCAR manages to do on all 36 race weekends is guarantee that there are championship implications. Formula 1 determines the World Drivers' Championship via points accumulated over the season. This year, Dutch sensation Max Verstappen clinched his second straight title on Oct. 9 in Japan in the 18th of 22 scheduled races.
That took some of the shine off the U.S. Grand Prix at COTA two weeks later, though the race weekend still attracted enormous crowds. The Las Vegas race next season is set for Nov. 18 as the next-to-last event on a 24-race calendar (two weeks after NASCAR's championship 4), and it's easy to foresee the championship having been decided long before then.
Got a question or observation about racing? Sportscasting's John Moriello does a mailbag column each Friday. Write to him at [email protected].
Have thoughts on this topic? Keep the conversation rolling in our comments section below.