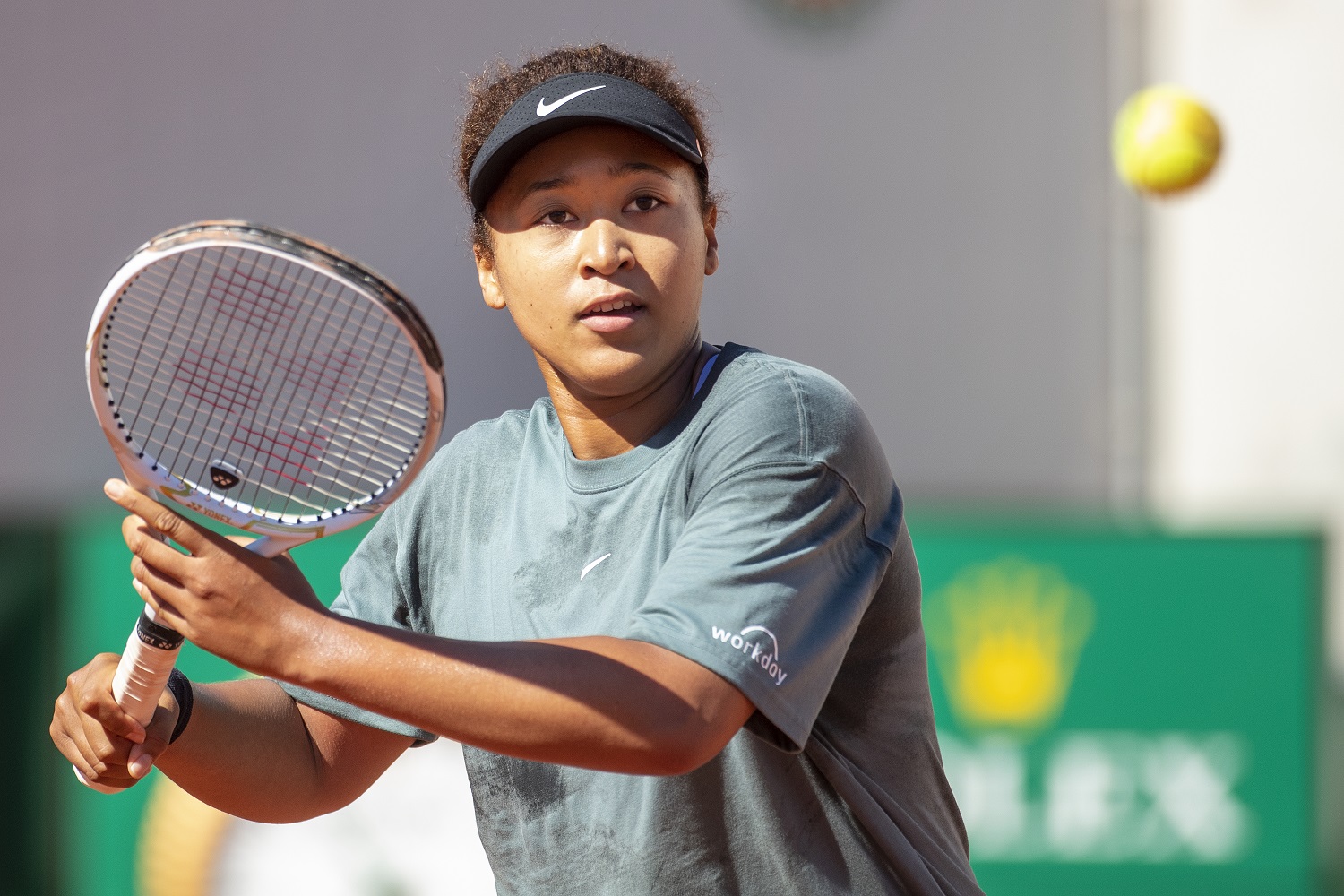 Fox Sports Host Rob Parker Challenges Naomi Osaka, and He's Not Wrong
Naomi Osaka's decision to not deal with reporters at the French Open has left other competitors in the position of having to answer questions about her. Meanwhile, at least one critic is saying she should have skipped the tournament.
Well, that was predictable. A day after tennis star Naomi Osaka said she wouldn't be contributing her thoughts to any stories at the French Open, the four-time Grand Slam winner was the story.
Osaka announced on Twitter that she will be enforcing a media blackout during the tournament. Instantly, stars willing to talk faced questions about Osaka.
Meanwhile, far across the Atlantic Ocean, sports media daytime talker Rob Parker offered a most sensible suggestion that Osaka should have considered before jetting off to Paris for the tournament.
Osaka is framing her media blackout as a mental health issue
Osaka, who is ranked No. 2, said she will pay the fines, a maximum of $20,000 per violation, rather than answer questions at post-match news conferences at the French Open.
"I've often felt that people have no regard for athletes mental health and this rings very true whenever I see a press conference or partake in one," her statement read in part. "We're often sat there and asked questions that we've been asked multiple times before or asked questions that bring doubt into our minds and I'm just not going to subject myself to people that doubt me."
The Women's Tennis Association promptly reminded her of her responsibility to interact with the media.
"The WTA welcomes a dialogue with Naomi (and all players) to discuss possible approaches that can help support an athlete as they manage any concerns related to mental health, while also allowing us to deliver upon our responsibilities to the fans and public," the organization's statement said. "Professional athletes have a responsibility to their sport and their fans to speak to the media surrounding their competition, allowing them the opportunity to share their perspective and tell their story."
Fox Sports' Parker isn't wrong with his take
Mental health is a legitimate concern, whether it's related to superstar athletes or the cashier at the corner pharmacy. However, Greg Couch of Outkick.com correctly points out that Osaka didn't say that she's having a mental health issue.
"What she said was that the media are perpetuating mental health issues in athletes. She took it on as a cause," he wrote.
In doing so, she's making the media out to be a villain.
"I wish these athletes would stop this attack of the media as if we're the worst people on earth," Fox Sports' Parker said, according to Mediaite.com. "You would be afraid to live in this world without the gatekeepers and the people who are watching out for the small man, and the little man in this world."
Parker is willing to accept the possibility that Osaka is, in fact, signaling she's going through a mental health issue. He said on the air what others must surely be thinking:
"If I was running the French Open, I'd tell her to stay home," Parker said. "I'd tell her take care of your mental health. You can't come here and not participate in what we do."
Osaka's peers are dealing with the questions
The main draw of the French Open begins over the weekend. Top players from around the world have been meeting with reporters this week in advance of their opening matches. Reporters are asking the usual questions. Now, though, every interview seems to end with questions about Osaka's decision not to speak.
Ashleigh Barty, the world No. 1 female player, said that she views speaking with reporters as part of the job: "We know what we sign up for as professional tennis players. I can't really comment on what Naomi is feeling or her decisions she makes. At times press conferences are hard, of course, but it's also not something that bothers me."
Rafael Nadal, pursuing his 14th French Open championship, spoke of his respect for Osaka but balanced the thought by pointing out that press coverage enhances the sport, The Guardian reported.
"Without the press, without the people who normally travel, who are writing the news and achievements that we are having around the world, we probably will not be the athletes that we are today," he said.
Said Daniil  Medvedev, the men's No. 2 seed: "I don't win a lot on clay and I can get crazy. But I didn't really have one journalist saying, 'OK, you shouldn't do this or that.'"
Realistically, postgame media sessions in all sports tend to be bland. Reporters may ask an athlete's take on a controversial play or ask about a coach's strategy decision. As some have noted, you can go back through old transcripts of multiple Osaka sessions after matches and not find anything that should have made her uncomfortable.
Like Sportscasting on Facebook. Follow us on Twitter @sportscasting19.