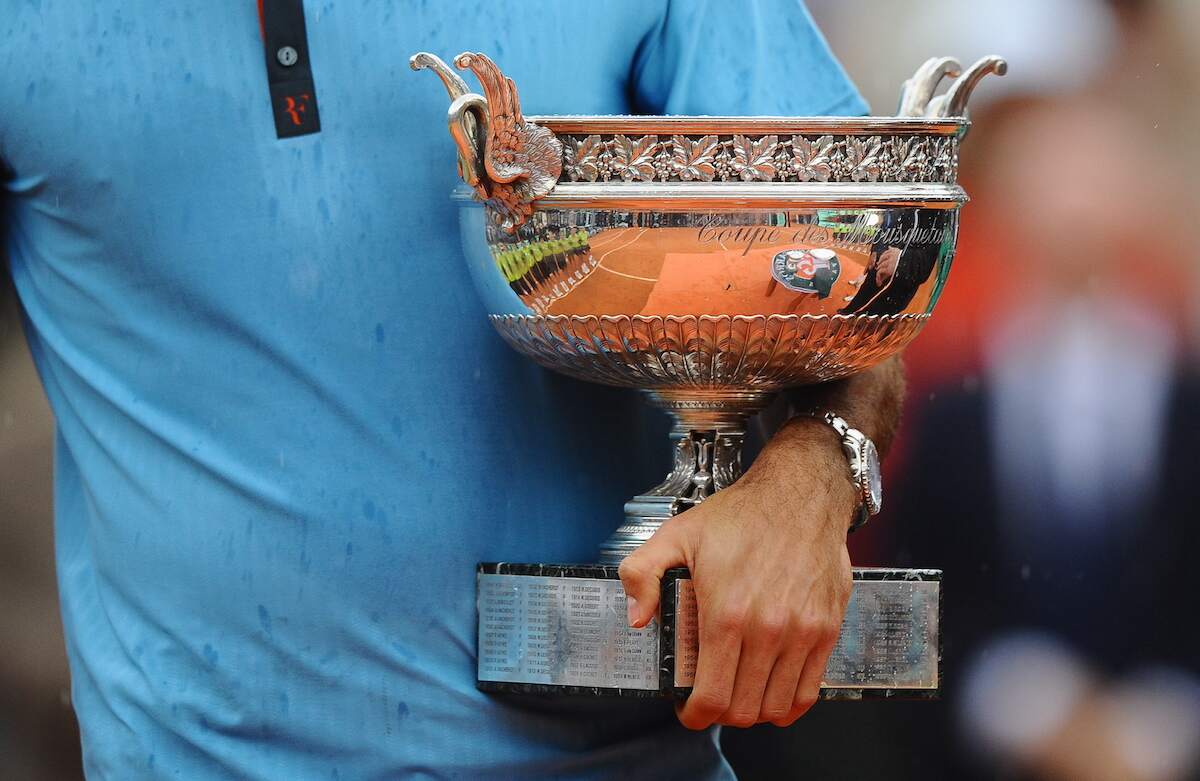 French Open Prize Money: How Much Do Winners Earn?
French Open prize money is awarded on a tiered basis, which many tennis players appreciate because it pays better in the earlier rounds.
Since 1891, the French Open has showcased the best in tennis at Stade Roland Garros in Paris. The second of the four annual Grand Slam tournaments, it's a make-or-break moment for pro tennis players, with prize money to show for it.
Athletes and sports fans have scrutinized prize pools in recent years. Pay gaps between male and female athletes, as well as a lower overall pot post-pandemic, worried some tennis fans. So how much is the French Open prize money in 2023?
French Open prize money
In the last decade, tennis players like Serena Williams and Andy Murray criticized the pay gap between male and female competitors. The 2021 French Open did away with this by awarding men's and women's winners the same amount. However, the tournament wasn't as well-funded as previous competitions, at $42 million.
In 2022, the French Open prize money rose to $46 million, making the Roland-Garros pot the fourth largest of the year. The winners, Rafael Nadal and Iga Swiatek, each took home roughly $2.3 million.
Although tennis players don't receive as much money total at the French Open compared to the other Grand Slams, competitors look forward to the event because of the pay scale.
The 2023 French Open prize money totals $47,497,824. Even fairly unsuccessful players get a chunk of their expenses covered in this tournament, which is uncommon. A first-round knockout earns a respectable $74,683 — enough to mitigate bills. Even if you lose at the start of qualifying, you'll still receive $17,316 for showing up, according to Racket Sports World.
Champions will take home the equivalent of approximately $2,489,462. Their opponents still earn a solid $1,244,731.
French Open schedule for 2023
The 2023 Roland-Garros tournament takes place from Monday, May 22, through Sunday, June 12. The first week on the notoriously fatiguing clay surface is a qualifying tournament. Beginning on Sunday, May 28, the event heats up with the true tournament.
The women's singles final will happen on Saturday, June 11. The men's singles final will occur on Sunday, June 12. Both will take place at Philippe-Chatrier court inside Stade Roland Garros.
All three main courts, Court Philippe Chatrier, Court Suzanne Lenglen, and Court Simonne Mathieu, have the same striking red surface the French Open has used since the first tournament in 1891. Although the surface is described as clay, it's actually made of red brick dust layered on top of crushed white limestone.
This "clay" surface is somewhat rougher on the body and tends to extend points due to the deadening effect it has on the ball. Because the ball loses so much speed on contact with the surface, it's harder for even experienced players to return shots.
Roland-Garros stadium: Who is Roland Garros?
The French Open is interchangeably called Roland-Garros, and Roland Garros Stadium is where the storied Grand Slam takes place. Where did the name come from? Surprisingly, it has little to do with tennis.
Roland Garros was born on October 6, 1888. He became an accomplished aviator, alongside other hobbies like soccer, rugby, and, yes, tennis. When World War I broke out across Europe, he brought his skills to the French military's nascent air force. Garros helped develop a timing mechanism that allowed these early fighter planes to fire between active propeller blades, USA Today reports.
Sadly, a German pilot shot down Garros' plane, resulting in his death in 1918. A stadium was named after the famed flying ace in the 1920s, and the French Open moved there. To this day, many fans refer to the entire event as "the Roland-Garros" in his honor.