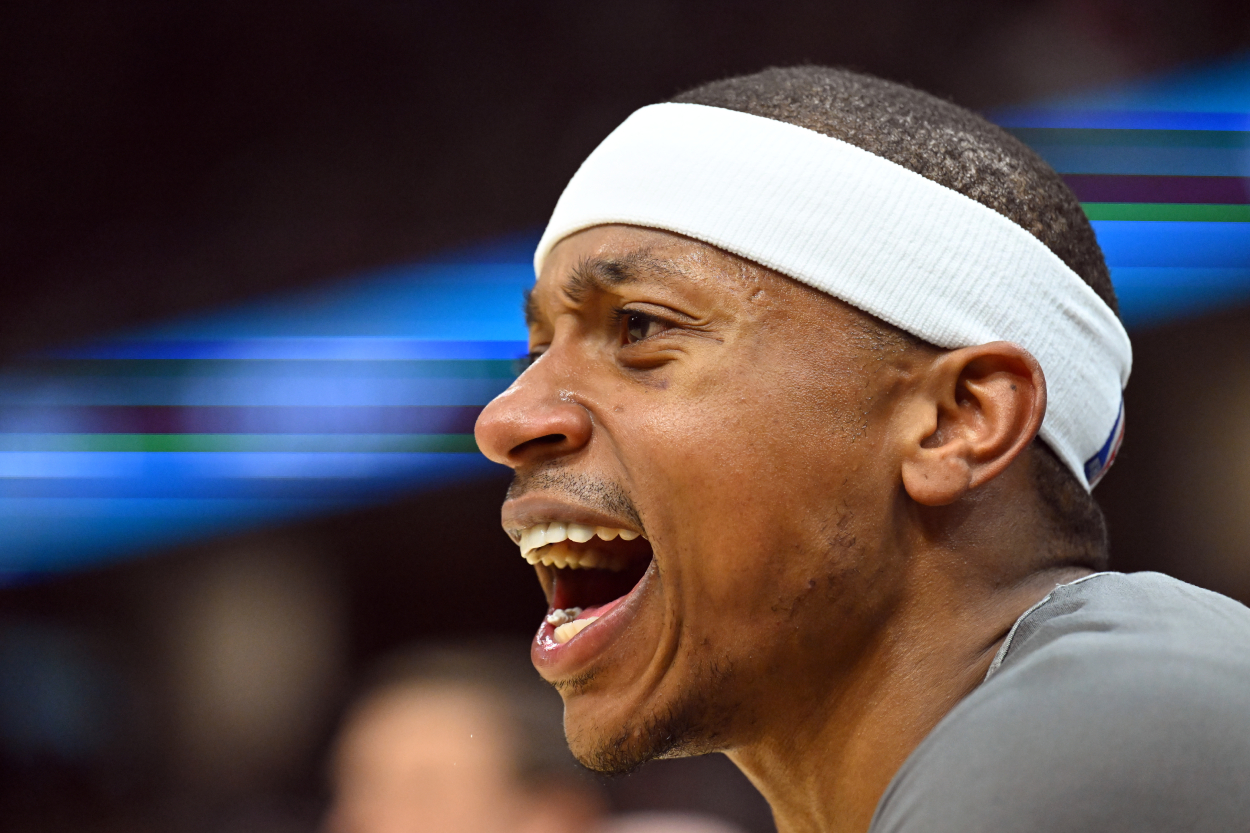 Frustrated Isaiah Thomas Opens Up About Lack of Contact Regarding Reunion With the Boston Celtics: 'I've Opened My Arms'
Isaiah Thomas admitted he is a little frustrated with the lack of communication from the Boston Celtics.
Former Boston Celtics All-Star point guard Isaiah Thomas has found a temporary home. Who knows, maybe he could be there a while. Now with the Charlotte Hornets, Thomas is with his third team this season and 10th overall.
He's had to fight and claw his way back into the NBA despite having consecutive All-Star seasons with the Celtics. In Boston, he was the face of the franchise, averaging 28.9 points during the 2016-17 season. He loved his time in Boston, and Celtics fans love the man known as "IT."
After he was included in a trade for Kyrie Irving, Thomas' career, hampered by injuries, went south. He was out of the league for a while, even while the Celtics were desperate for bench help. Thomas finally opened up about his lack of contact with his former team regarding a reunion.
Isaiah Thomas finds new home with the Charlotte Hornets, faces Boston Celtics on Wednesday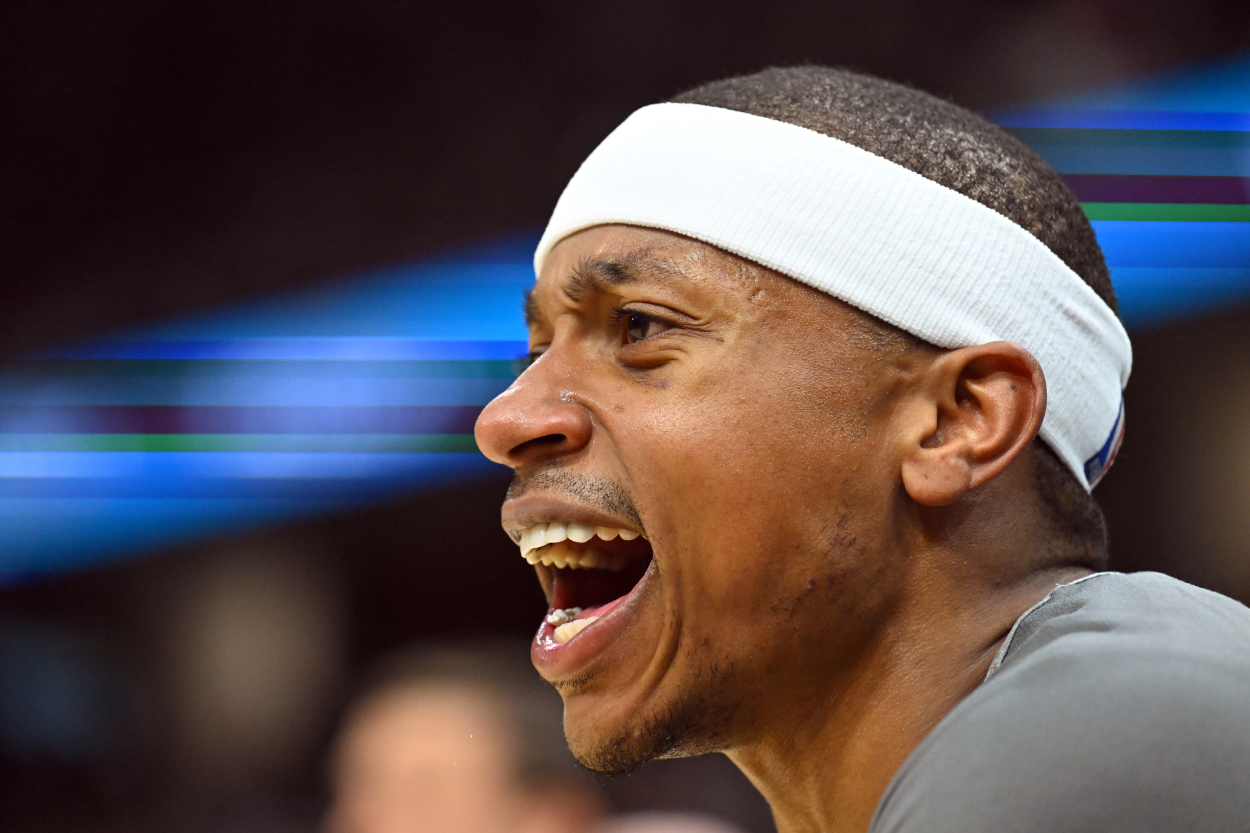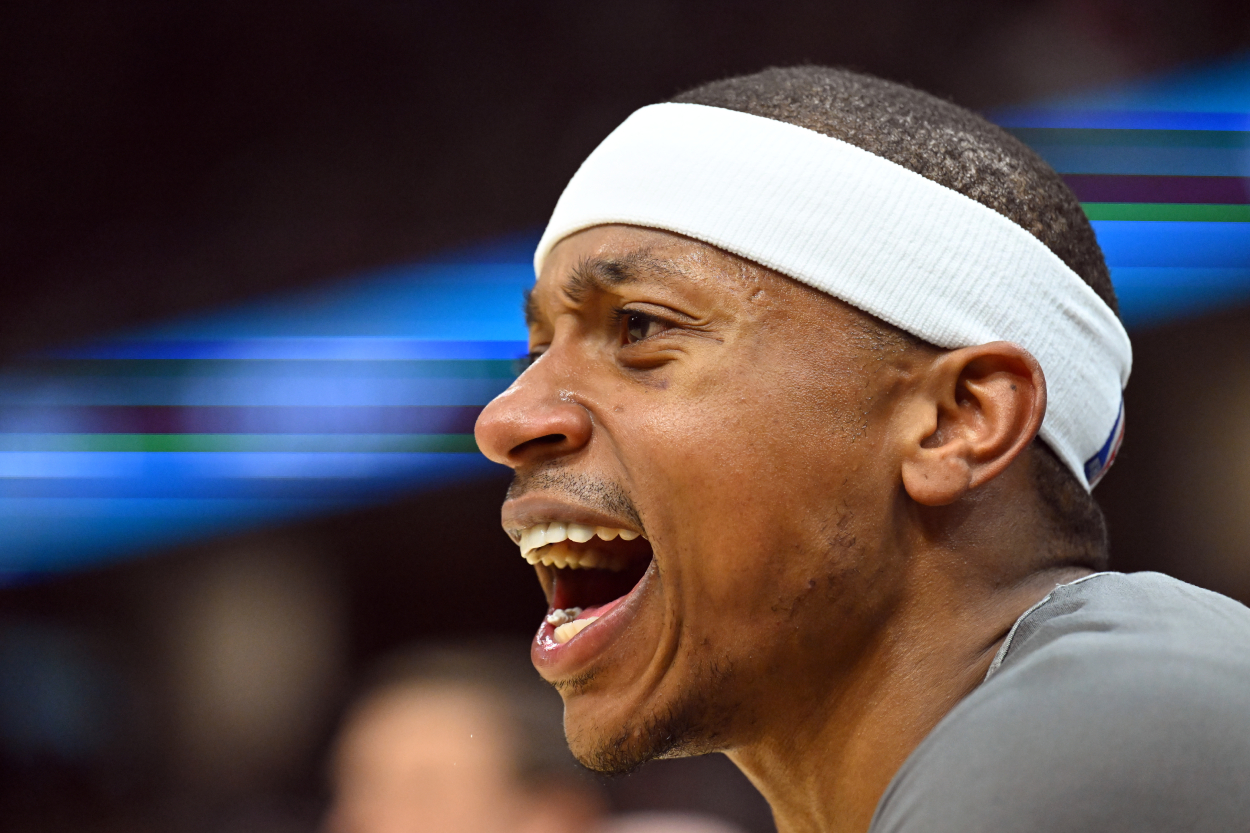 Thomas knows his days of averaging 28 points a season are behind him. He's been asking for another opportunity. The Hornets gave him one.
In his Charlotte debut, he put up 10 points in 14 minutes. He didn't see any action Saturday against the San Antonio Spurs. Thomas knows his value on and off the court. His All-Star days might be over, but he knows he can still have an impact.
"I have no expectations," Thomas said after the Cavs game, per The Charlotte Observer. "My expectation is just to make a positive impact on the organization whether I play or I don't. I've been able to make positive impacts on organizations if I'm in the game or if I'm not. So it really doesn't matter if I play or not.
"I'm here to be a positive influence on those guys and hopefully turn this ship around a little bit. But if my name is called, I've been prepared for these moments. So I'm more than prepared and more than ready to take advantage."
The Hornets are back in action Tuesday at home against the Brooklyn Nets and then face the Celtics on Wednesday.
Isaiah Thomas admits to being frustrated over lack of contact from the Boston Celtics
Thomas has already had short stints with the Los Angeles Lakers and Dallas Mavericks this year. He's happy he's gotten another chance with the Hornets. He spoke with reporters Tuesday and made it clear he tried to reach out to the Celtics for a reunion with a lesser role in mind.
"I've tried to have conversations," Thomas said to reporters. "It's hard to speak on because I've opened my arms to try to come back in so many ways. It's not even about playing and trying to pick up where I left off. I'm past that moment, but I know there's been times where I can help in that locker room.
"I'm not in there every day, so I can't speak on what's going on. This is from the outside looking in, but I've felt there's been times where Brad (Stevens) could make a call and give me an opportunity and it hasn't happened.
"That's very frustrating because of the relationship we have and the friendship we've been able to have over the years. I've felt like there's been opportunities to make that happen and it hasn't.
"That's disappointing in a lot of ways because I love Boston and everything about the city of Boston, and the people who have shown me the most love is obviously from Boston.
"It's frustrating, but like I've said, I've done my part."
Thomas said he doesn't fault anybody in the Celtics organization
Thomas was a rock star with the Celtics. The 5-foot-9 point guard played big in Boston. He gave his all, playing through the death of his sister during the playoffs. He gave his all, and the people of Boston know it.
Celtics coach Ime Udoka briefly addressed the situation, telling reporters, "point guard was never really a position of need."
Thomas also knows the NBA is a business. He said he doesn't fault anyone for not bringing him back, but he's disappointed there really wasn't a whole lot of conversation.
"It's not even about playing," Thomas continued. "I can just help. I tell everybody that I can help without putting the ball in the basket and I think a lot of people understand that and know that.
"Things happen, and I'm not faulting anybody for not being able to come back. I just thought that with how close we are and how close I am to a person like that, there would be opportunities but there isn't."