Gary Payton Has a Message for the Struggling USA Olympic Basketball Team: 'Don't Let Our Legacy Fall Down'
There used to be a time when NBA players could simply show up at the Olympics and win a gold medal without breaking a sweat. Those days, however, are seemingly confined to the history books. While Coach K got Team USA back on track, things have taken a turn for the worse under Gregg Popovich. The American squad has struggled through the early days of the summer, dropping two exhibition games before falling flat in their Olympic opener.
With that in mind, NBA legend and former Team USA guard Gary Payton has a message for the current American roster. In his mind, the Olympic tournament is as much about legacy as anything else.
Team USA has gotten off to an awful start to their Olympic campaign
Even if they're not quite a Dream Team, you'd think a squad boasting some big-name NBA players would possess enough talent to cruise through international competition. 2021, however, is proving that isn't the case.
Team USA started their summer off by losing a warm-up game to Nigeria and, two days later, fell to Australia. They avoided an embarrassing three-game losing streak, though, dispatching Argentina before wrapping up the exhibition campaign with a win over Spain.
That winning streak, however, didn't last. During the Olympic opener, the United States squad fell to France. While a single defeat isn't the end of the world during group play, snapping a 25-game unbeaten run in Olympic competition didn't do anything for America's fraying confidence.
Gary Payton has a message for the struggling Team USA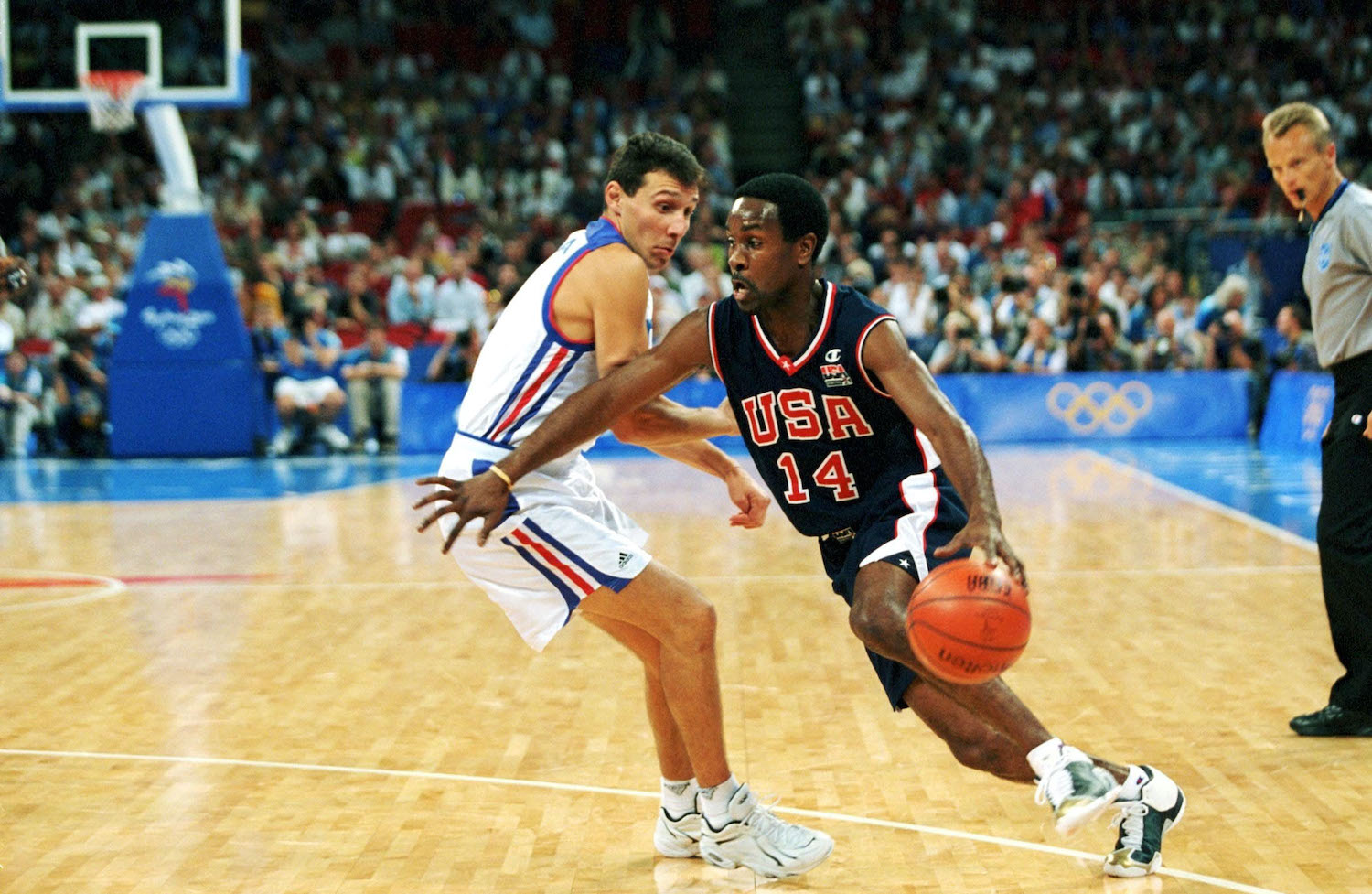 While he's most remembered for his NBA exploits, Gary Payton did earn two gold medals as a member of the United States men's basketball team. Since the first of those came in 1996 — the first cycle after the Dream Team's dominant run — The Glove knew he had a standard to uphold.
"When we got ready to go to the basketball game, we were going to just try and dominate the game and make sure we didn't let down what the '92 team did and how dominant they were," Payton told Nathan Salt of the Daily Mail. "That's what we did. Our coach was Lenny Wilkens, he preached that every day and every night. We are not going to let them down. If they won by 30, we are going to have to win by 30. That's what we did. We went in there with that mindset."
When asked what message he'd send to the current United States basketball squad, Payton touched on similar themes. When you're hitting the Olympic hardwood, there's something larger at stake.
"It should be a mindset that we have to continue our legacy," Payton said. "Don't let our legacy fall down because if you look eight years from now and it happens we don't win a medal, you don't want to look back and think we could have done something different. You can't look back and feel bad."
Gary Payton isn't the only American to touch on the concept of Olympic legacy
As noted above, Payton wasn't a member of the Dream team. Instead, he dealt with the challenge of living up to that legendary squad's legacy. Patrick Ewing, however, did head to Barcelona in 1992.
Recently, the legendary big man suggested that the Dream Team's success inadvertently planted the seeds of the United State's current struggles.
"I'm rooting for coach Popovich and the U.S. Team," Ewing explained, according to the New York Post. "It's an unfortunate time we're living in right now — losing players to COVID-19 protocols. It's harder to play now because of the Dream Team. All of the current players grew up looking up to us and watching us dominate the rest of the world. But the rest of the world caught up. …There are so many talented players. Some of the NBA's top players today come from all over the world. It wasn't like that back then."
While both men raised different points — Payton discussed the challenges of living up to previous standards and Ewing talked about the Dream Team's success creating a standard for the rest of the world to emulate — it is telling that the two Olympic alumni both discussed the concept of legacy. When you're playing for your country, the stakes are higher. As the cliche says, it's about the name on the front of the jersey, not the name on the back.
Ahead of their date with Iran, Team USA aren't in the best position. The great thing about sports, though, is that every game represents a new opportunity to prove yourself. For better or worse, it's time for the American squad to define its legacy.