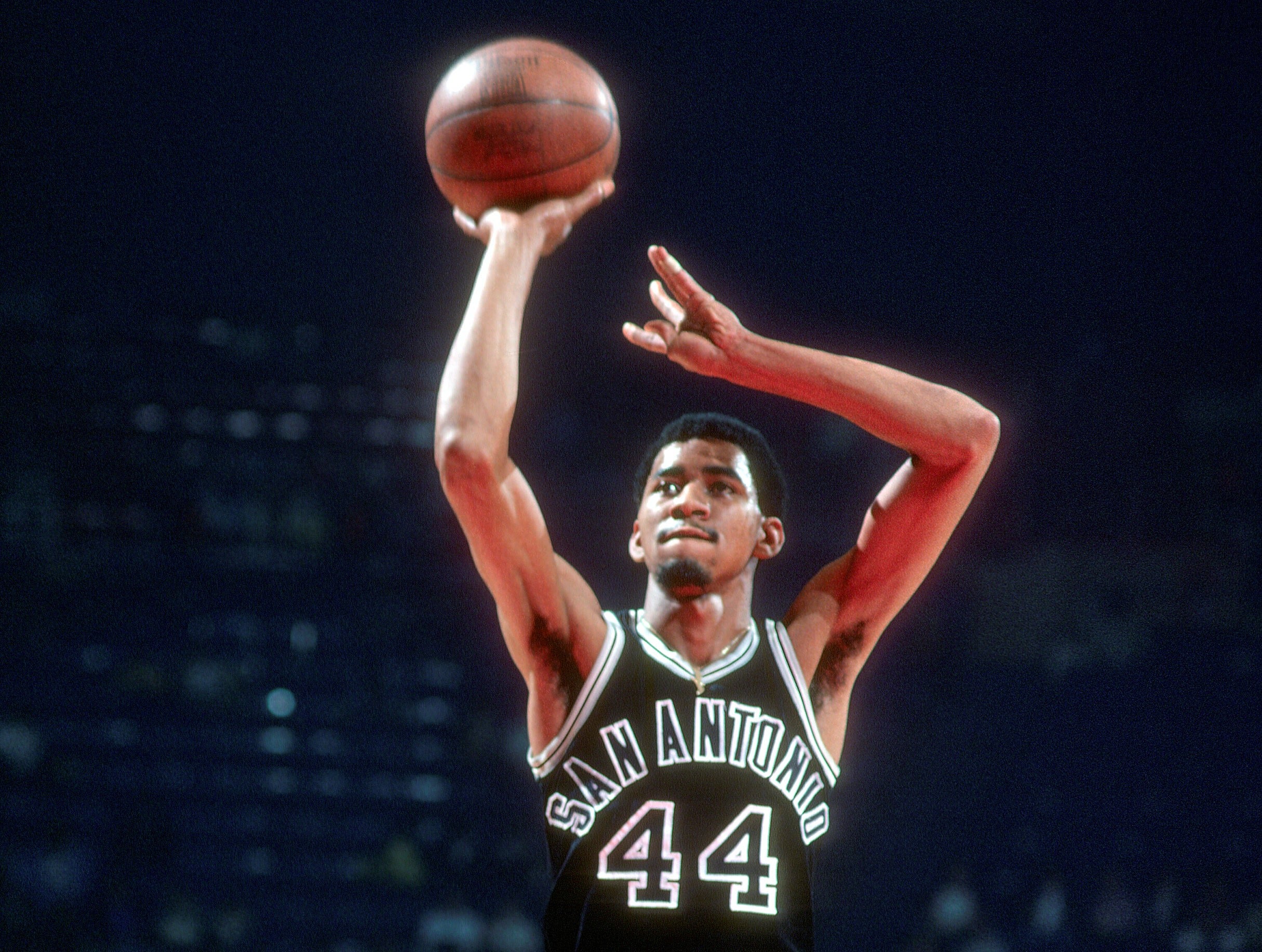 George Gervin Humbled James Worthy Despite the Lakers Forward's Best Defensive Effort
James Worthy reminisced about what it was like having to guard the high-scoring George Gervin.
There's no debating that San Antonio Spurs legend George Gervin is one of the NBA's all-time greatest scorers. A 12-time All-Star, Gervin led the league in scoring four times, including three straight seasons.
Former Los Angeles Lakers star James Worthy recalled a time in his young career when he faced the tough task of guarding the "Iceman." Although Worthy was praised after the game, things didn't go so well.
George Gervin could score with the best of them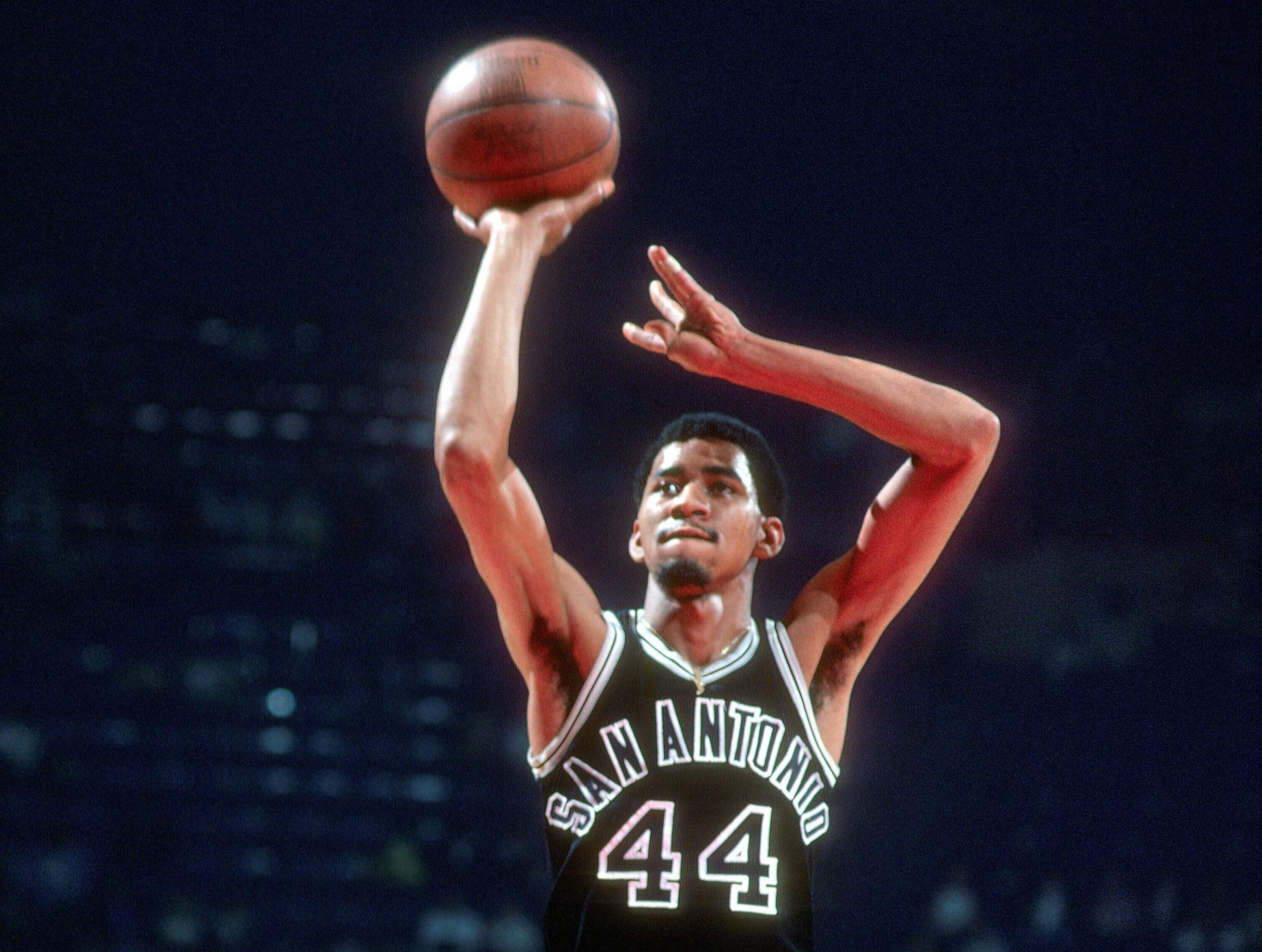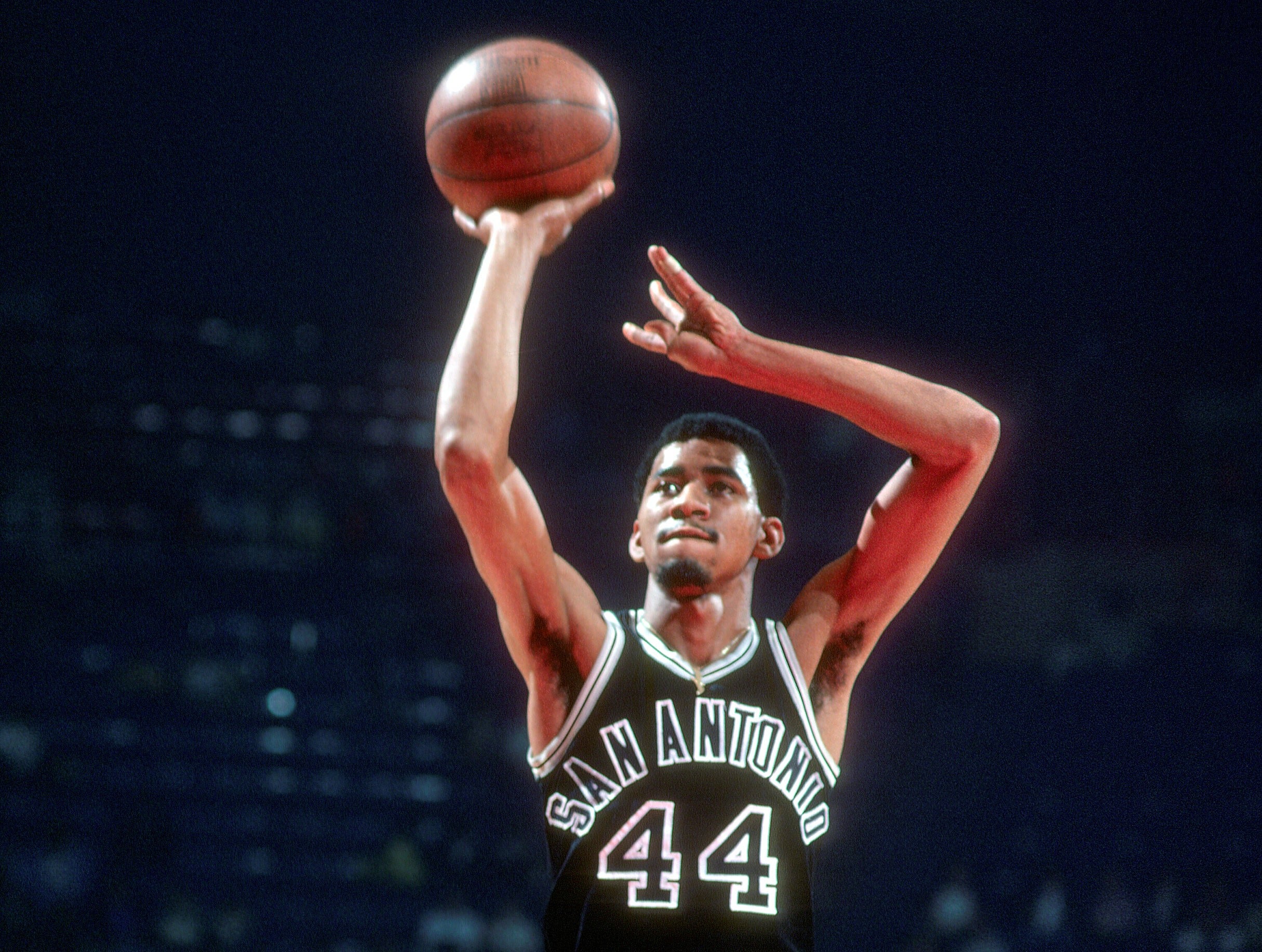 Gervin was a smooth player, earning his nickname for keeping cool under pressure. He played four seasons in the ABA before joining the NBA for the 1976-77 season as a member of the San Antonio Spurs. He put up 23.1 points in his first NBA season, but by his second year, he took over as the league's scoring champion.
For the next three seasons, Gervin had scoring averages of 27.2, 29.6, and 33.1 points to lead the NBA. He also won the scoring title during the 1981-82 season at 32.3 points per game.
For defenders, covering Gervin was a nightmare. Just ask two-time All-Star Reggie Theus.
"George Gervin was kinda like Michael Jordan in those days," he said, per News 4 San Antonio. "The night before you play against Gervin, like Michael (Jordan), you don't sleep real well. You get to the arena, and your guys are telling you that you've got no shot if you don't guard him the right way."
Even during Gervin's last NBA season as a member of the Chicago Bulls, he gave Theus fits.
"The game starts, and the first time he gets the ball I knock him down. The next time he gets ready to shoot, I poke him in the eye," Theus said. "I'm scared to death, nervous as hell, and a complete fool."
James Worthy recalled guarding Gervin in Worthy's rookie year
Gervin gave everyone fits. If it wasn't a veteran like Theus, it was a rookie like Worthy. Worthy reminisced about guarding the Iceman during a 2020 appearance on The Cedric Maxwell Podcast.
"Against the Iceman, I had one of my best defensive games ever," Worthy told Maxwell. "In fact, our assistant coach, Bill Bertka, took me to the side. He said, 'Man, that was the best. You got through every pick. You had a hand in his face, and you contested every shot.'
"I said, 'Coach, he had 47 points.' He said, 'Well, I didn't say how many points he scored. That was just the best defensive effort you ever put together.'
"I said, 'If that was my best, boy…'"
Gervin played 14 professional seasons and was All-NBA seven times. He's a member of the NBA's 75 Anniversary Team and was inducted into the Naismith Memorial Basketball Hall of Fame in 1996. He averaged 25.1 points in his pro career.
Like Sportscasting on Facebook. Follow us on Twitter @sportscasting19 and subscribe to our YouTube channel.