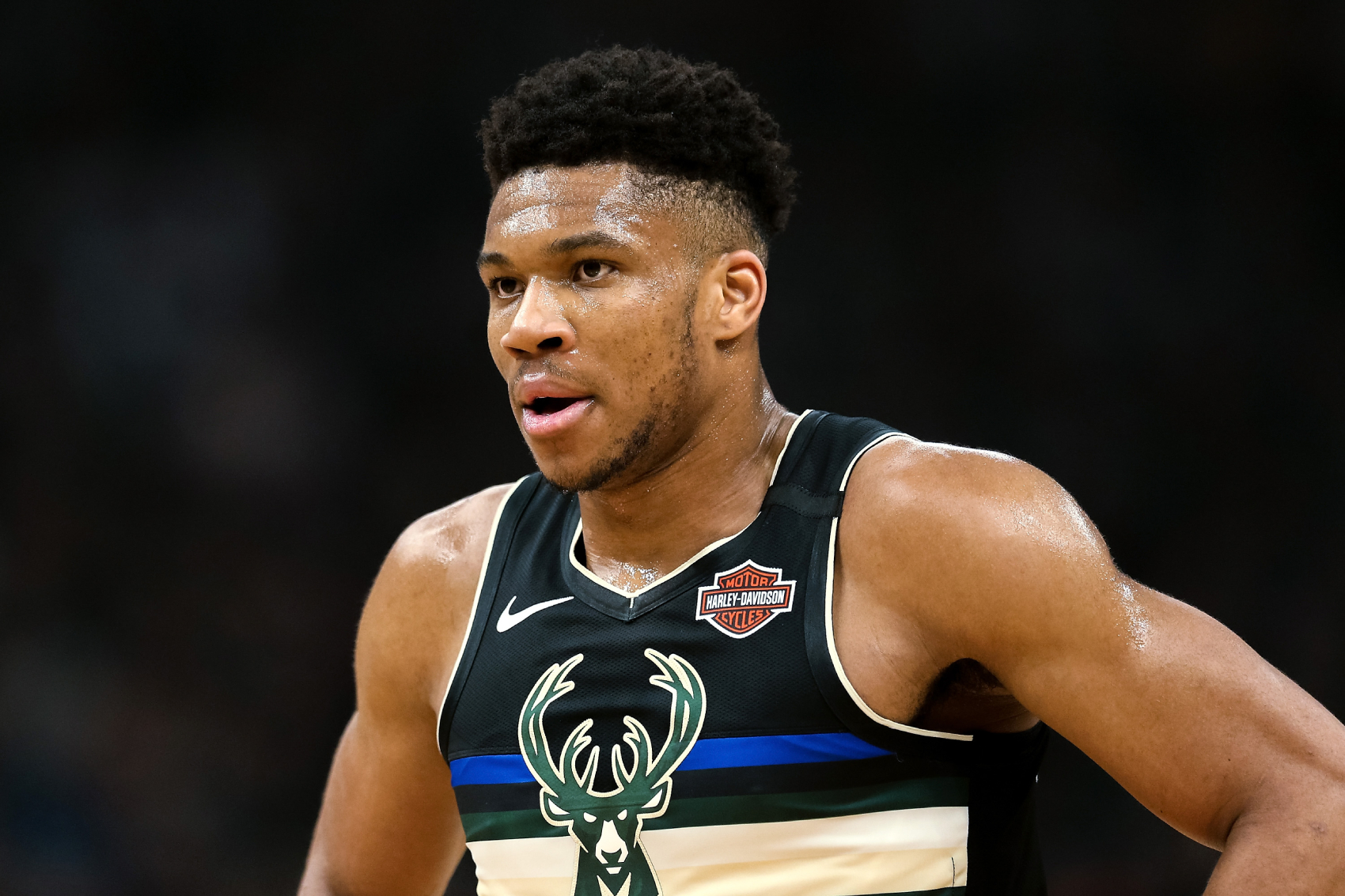 Giannis Antetokounmpo Almost Ended up With a Different Team Years Ago
Giannis Antetokounmpo is one of the best players in the NBA for the Milwaukee Bucks. However, he almost ended up with the Toronto Raptors.
This NBA season's biggest storyline will be focused on Giannis Antetokounmpo and his future with the Milwaukee Bucks. However, Antetokounmpo almost ended up on a different team years ago. In fact, Antetokounmpo almost didn't play for the Bucks at all, as the Toronto Raptors tried pretty hard to get him in the 2013 NBA draft.
Giannis Antetokounmpo's future with the Milwaukee Bucks is up in the air
During the 2013 NBA draft, no one really knew what to expect from Antetokounmpo. He was a big-time prospect out of Greece and had a bunch of raw talent. This led to the Milwaukee Bucks selecting him with the No. 15 overall pick.
Antetokounmpo only averaged 6.8 points per game and 4.4 rebounds in his rookie season, but he started showing glimpses of what he could be in his second season. During that year, Antetokounmpo averaged 12.7 points per game and 6.7 rebounds. However, after averaging 16.9 points per game in 2015-16, Antetokounmpo became a star in 2016-17. He ultimately earned his first All-Star selection that year as he averaged 22.9 points per game to go with 8.8 rebounds and 5.4 assists. His play earned him the 2016-17 Most Improved Player award, too.
Antetokounmpo has continued to improve season after season. He averaged 26.9 points per game, 10 rebounds, and 4.8 assists in 2017-18, but in 2018-19, Antetokounmpo became one of the best players in the NBA and helped the Bucks become one of the NBA's best teams. In 2018-19, Antetokounmpo averaged 27.7 points per game, 12.5 rebounds, and 5.9 assists, which led to him earning the league MVP award. The Bucks also went 60-22 that season and earned the No. 1 seed in the Eastern Conference.
During the 2019-20 season, Antetokounmpo continued to dominate as he averaged 29.5 points per game, 13.6 rebounds, and 5.6 assists, and he ultimately earned his second consecutive MVP award. The Bucks went 56-17, too, finishing No. 1 in the East again.
Despite having the No. 1 record in the Eastern Conference in back to back years, though, the Bucks have failed to reach the NBA Finals. That, paired with Antetokounmpo being in the final year of his contract, could lead to him leaving Milwaukee after this season.
However, what if he had started his career with a different team?
The Toronto Raptors almost drafted him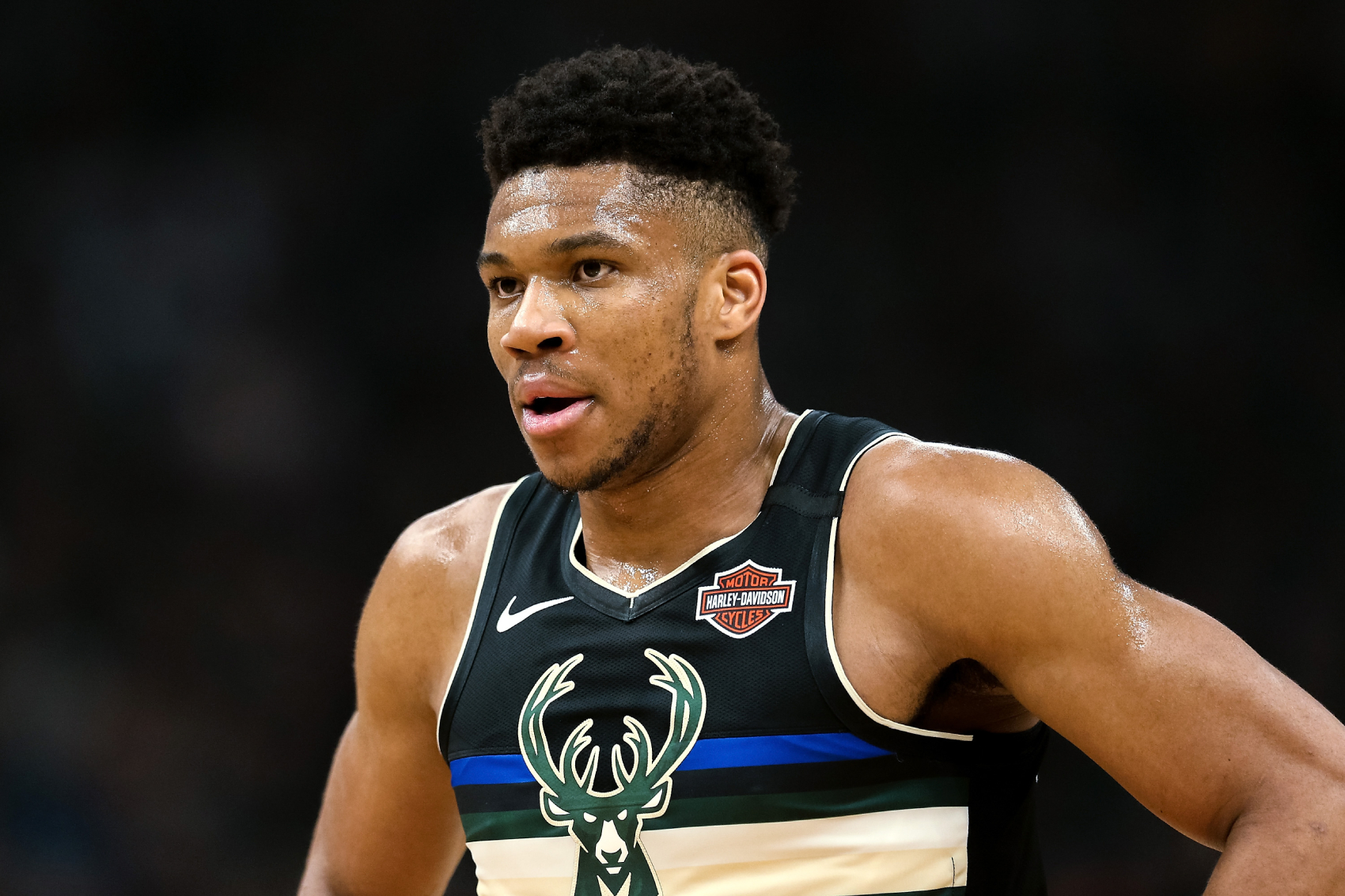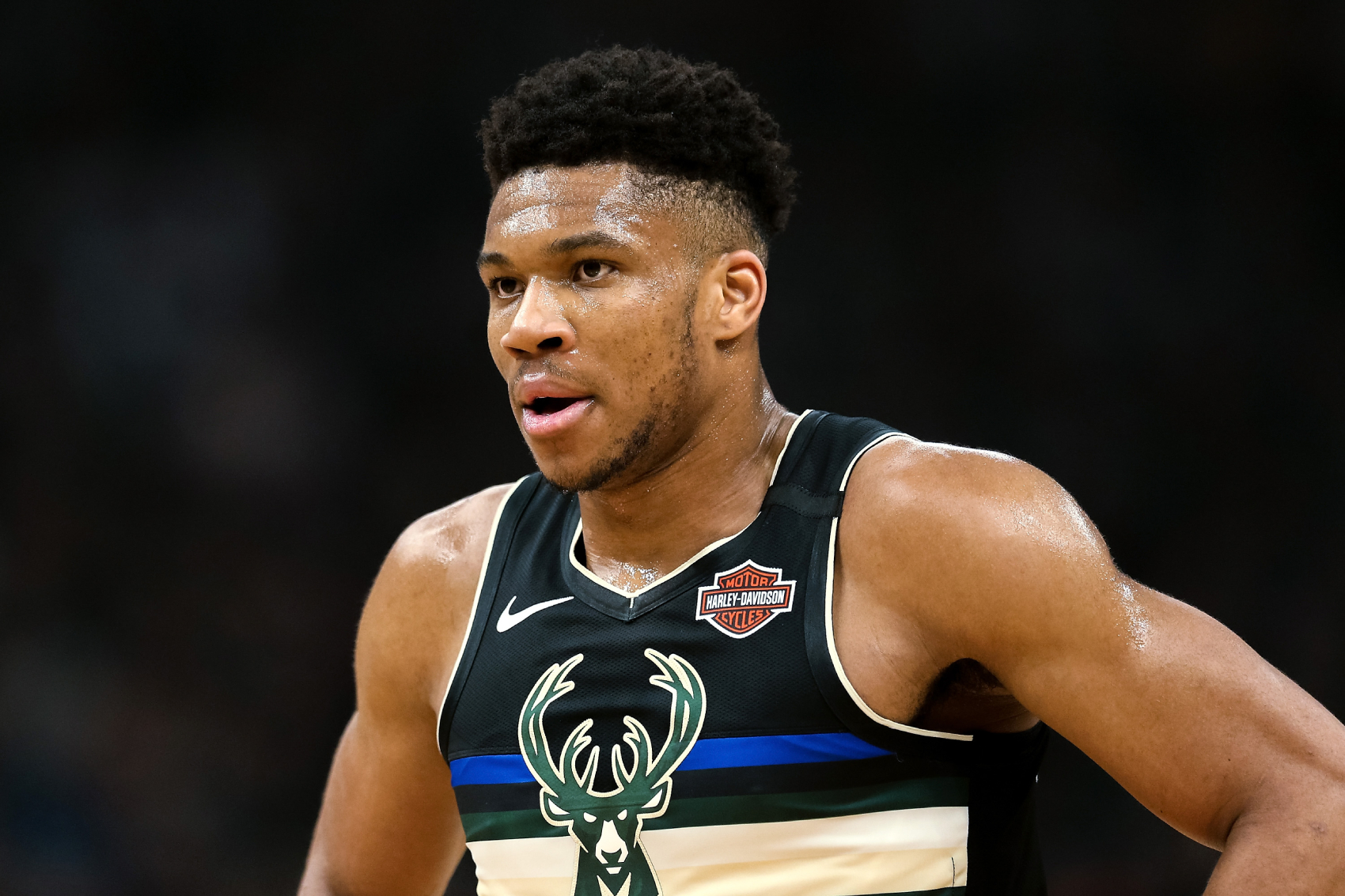 The Toronto Raptors have a new documentary series airing on TSN called Open Gym. In that docuseries, there was a clip of Raptors GM Masai Ujiri, as well as his assistant Bobby Webster, trying to make a trade to draft Antetokounmpo in 2013, according to USA Today's For The Win.
The Raptors ultimately tried to get the No. 12 overall pick from the Oklahoma City Thunder. They also tried to get the No. 14 overall pick from the Minnesota Timberwolves. 
Nothing worked out, though, as Antetokounmpo went to the Bucks with the No. 15 overall pick. The Raptors, on the other hand, didn't have a selection at all that year.
So, what would the Raptors have looked like had they drafted Antetokounmpo?
Giannis Antetokounmpo could be a champion with the Toronto Raptors
The Raptors have been an excellent team without Antetokounmpo, as they have been to the playoffs every season since 2013-14. They even went to the Eastern Conference Finals in 2015-16 with DeMar DeRozan and Kyle Lowry. Had they had Antetokounmpo, though, they could have potentially beaten the Cleveland Cavaliers, who they lost to in six games, in the conference finals that year. They could have certainly competed with the Golden State Warriors in the NBA Finals that season, too.
Toronto ultimately got swept in the Eastern Conference Semifinals by the Cavaliers in 2016-17 and 2017-18. It's hard to imagine that happening had they had Antetokounmpo.
Additionally, the Raptors had Kawhi Leonard during Antetokounmpo's first MVP season. They then ended up winning the NBA championship over the Warriors that season. That team could have been even more dominant had Antetokounmpo been on it, and maybe could have had enough to keep Leonard.
Giannis Antetokounmpo is a Milwaukee Buck and has yet to win an NBA championship. If he had been a Toronto Raptor from the start, though, he would probably have one title at the very least.
Stats courtesy of Basketball Reference